« Mid-Morning Art Thread
|
Main
|
The Democrat-Controlled (for Now) House Ways and Means Committee Shreds The IRS' Guarantee of Filer Confidentiality and Releases Trump Tax Information »
December 21, 2022
Wednesday Morning Rant [Joe Mannix]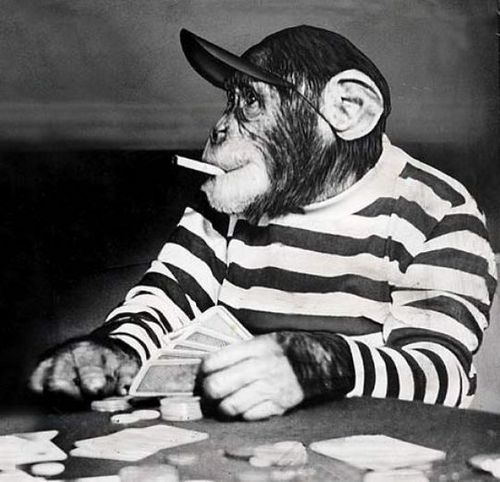 What About Restitution?
Yesterday, Ace posted about the Fifth Circuit rejecting Biden's COVID vaccine mandate for government contractors. (Reminder for the future: don't comment on old posts.) This was the right decision, and it wasn't the first appeals court to make that decision. More than a year ago, the Eastern District of Kentucky in the Sixth Circuit made a very similar ruling that the underlying procurement laws don't cover vaccine mandates and can't be distorted enough to pretend that they do.
That was also the right the decision, not that it mattered much for bigger companies. The Eastern District of Kentucky enjoined Biden's contractor vax mandate for the states of Kentucky, Ohio and Tennessee. Many big interstate firms ignored it and proceeded with enforcement - enthusiastic and even gleeful enforcement - of the Biden contractor mandate despite the injunction. We now have yet another defeat and that's good but it invites a question: what is the punishment?
Because there should be a punishment. The contractor vax mandate was illegal. Its history is a sequence of appalling overreaches and it was designed and built to be unaccountable. The mandate itself came not via EO, but from the "Safer Government Workforce Task Force," a task force created by EO-13991, signed on Biden's first day in office. Its recommendations are enforced by EO-14042, signed in September of 2021. As long as the director of the OMB signs off on the Task Force's recommendations, they go into effect.
This is an insane system where decisions are mandated by EO, the specific decisions that will be mandated are determined by an unaccountable task force created by a prior EO, and the final sign-off comes from the country's budget director. Throwing this mess out was the right decision, and I am glad it has happened. But again, what now? Where is the punishment? Where is the restitution?
A person who was not vaccinated and did not want to be vaccinated for COVID-19 faced one of three options when the commissars of HR gleefully started imposing Party will on the regressives in their firms:
1. Get vaccinated against his will and violate his body and conscience.
2. Attempt to claim a religious or medical exemption and go through a humiliating task that involved exposing private and personal information to a faceless commissar who would normally be forbidden by law from even asking about such things, let alone demanding them.
3. Get fired.
How many people got the shots even though they didn't want them, because if they didn't then they'd be fired and lose their incomes? How many people subjected themselves to the humiliation of documenting their faiths or medical conditions and submitted that documentation to HR commissars that hate them - and possibly marking themselves for future interference or lost opportunity? How many people got fired over it? How many people were damaged by this illegal mandate?
It was certainly between thousands and millions. And what is their recourse? How will they be made whole? If the order is illegal, then requiring actions that never would have been taken if not for the order is also illegal.
So who is liable? Who do those people sue for restitution? Is it "the government," taken broadly? Is it the OMB or its director? Is it Biden? Is it the HR commissars? Is it nobody?
My guess is "nobody" and this will fade away as yet another example of official crime going unpunished.

posted by Open Blogger at
11:00 AM
|
Access Comments