« Mid-Morning Art Thread
|
Main
|
Can We Actually Prosecute Fauci Under Title 18 Section 241 for Conspiracy to Deprive Citizens of Their Civil Rights, Through Censorship? »
December 14, 2022
Wednesday Morning Rant [Joe Mannix]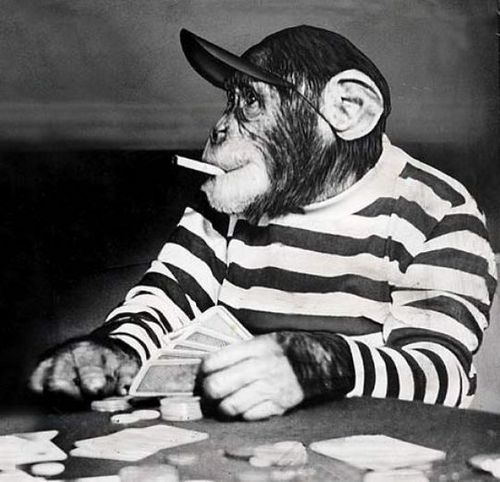 Someone's Gonna Be In Trouble
Fellow Moron "gp" recently referenced a "news you can use" kind of article in CNN that is, bluntly, hilarious. It's about reusable grocery bags and how they aren't necessarily the world-saving exercise in green virtue that people might think. The story starts off strong (for what it is), but gets increasingly baffling as it continues.
The premise of the article isn't even entirely wrong: that if you care about The Dread Carbon Emissions, then the reusable bag might not be as great as you think and you're still a planet-hating monster if you fail to use the bag enough times. Because they're heavier and use more material they need to be used a lot to make them work out for our dear earth-mother.
But how many times should you reuse your bag to avoid being a dastardly villain? In a place that has banned disposable grocery bags, how do you avoid being a climate monster due to your own indifference and forgetfulness that makes you acquire more reusable bags? These are the vital questions of our age, and CNN is there to help you answer that question. I'll save you the read: nobody knows. Depending on bag type and who's numbers you use, it's anywhere from five times to 20,000 times.
5-20,000. That right there is a useful range you can use to guide your life.
But there are some other little things in that article and I am surprised either of them was included because they aren't exactly on-message. The topic of cotton shopping bags has this gem when discussing one of the data sources:
A 2018 Danish Environmental Protection Agency report suggested that a cotton bag should be used at least 7,100 times to offset its environment impact when compared to a classic supermarket plastic bag that's reused once as a trash bag and then incinerated. (If that cotton is organic, the figure is an eye-popping 20,000 times, with the report assuming a lower yield but the same input of raw materials.)
Whoops. Whoopsie. We're not supposed to talk about that. That "organic farming" at scale typically results in lower yields for the same input of land and energy or that there is
any
reuse potential for shopping bags are what we used to call "hate facts." Be better, CNN.
But that isn't CNN's only narrative faux pas in this article. They also end with one, and that's unusual. The hate facts - when they slip by the censors - are usually buried in the middle, but not his time:
Enck stressed it was better to reuse plastic bags as much as possible than to seek to recycle them - the different chemicals and dyes used in different plastics made recycling notoriously difficult.
Wow, CNN. Just, wow. First you question organic farming methods and
now
you have the temerity to question the efficacy of recycling? Are you on the take? Did you accept a bribe from earth-hating Republican fascists? Did you really expect no one to notice your subversive inclusions?
In fairness to CNN's narrative pushers, they walk back that Danish study a bit by hand-waving it away as
That report looked at 15 different environmental indicators, including climate change, ozone depletion, air pollution, water use and land use. However, when focused solely on cotton's climate impact, it suggested that a cotton tote would need to be reused at least 52 times - in line with the UNEP report.
...
"It is a problem that the LCA results are seemingly easy to understand, but it takes an expert to understand how the results were calculated and why they are different," he said.
He said it's better to view LCAs as "a rule of thumb" rather than a hard-and-fast guide. Plus, they don't take into account hard-to-measure factors like microplastics, the impact of which on human and animal health isn't yet understood, and marine litter. How, for instance, do you quantify a dead whale with 88 pounds worth of plastic bags in its gut?
That's a little bit better. Hand-wave complexity away, assert that more variables make for a worse conclusion, advance the notion that "carbon" is the
only
thing that matters, call your audience stupid, reinforce the simplistic findings of the Almighty United Nations and end with whale-based pathos. That is the kind of environmental journalism I've become accustomed to!
I expect the author to be punished for not doing only that.

posted by Open Blogger at
11:00 AM
|
Access Comments