« EMT 12/11/22
|
Main
|
$3,802,198,798 To Afghanistan This Year...This Is Why We Need Limited Government »
December 11, 2022
Sunday Morning Book Thread - 12-11-2022 ["Perfessor" Squirrel]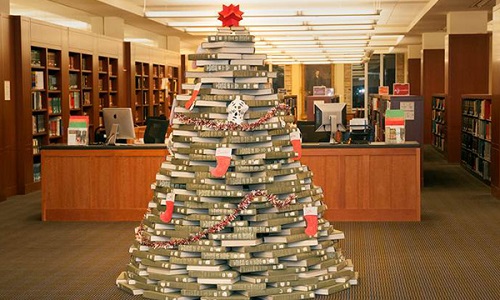 Welcome to the prestigious, internationally acclaimed, stately, and illustrious Sunday Morning Book Thread! The place where all readers are welcome, regardless of whatever guilty pleasure we feel like reading. Here is where we can discuss, argue, bicker, quibble, consider, debate, confabulate, converse, and jaw about our latest fancy in reading material, even if it's nothing more than a collection of Muldoon's poetry. As always, pants are required, especially if you are wearing these pants...(Krabby Patties not included!)
So relax, find yourself a warm kitty (or warm puppy--I won't judge) to curl up in your lap, sprinkle some cinnamon and nutmeg in that morning eggnog, and crack open a new book. What are YOU reading this fine morning?
PIC NOTE
Today's pic comes from the Duke University Library display from 2013. They made a Christmas tree out of the National Union Catalog of Pre-1956 Imprints. This is basically what libraries used as their master index of books before the Internet came along.
PROS AND CONS OF FORMATS
I break down books into different basic formats, each of which has their plusses and minuses. I thought I'd take some time to review them and see if you folks had any additional input.
HARDCOVER - Hardcovers are great because they are quite durable. I also find them easy to read for the most part because of how they lay flat while you are reading them. For the lengthy books (e.g., epic fantasy) that I frequently read, this is a handy feature. I also like how you can often find "special edition" versions with high-quality cover design and binding. However, they do cost quite a bit more than other formats. They also weigh a lot more, so I'm not looking forward to moving them anytime soon. This is probably my favorite format, despite the cost and inconvenience.
TRADE PAPERBACK - These are somewhere between hardcover and mass market paperback. Like hardcovers, I find them easy to read because of how they lay flat while you are reading them. They are lighter than the hardcover and less expensive, but also more durable than the mass market paperback. ALso like hardcovers, they can be a challenge to move. Because they come in a variety of sizes, they don't pack well in boxes.
MASS MARKET PAPERBACK - These are among the least expensive books to purchase. The printing and binding quality is also the lowest. Before the electronic book (see below) these were the best option for portability. It was easy to pack a half-dozen of these in my luggage while traveling. They are also fairly standard in size, so packing them into boxes for moving makes it relatively easy to transport them. I used to buy jackets that had pockets large enough to hold a paperback book because I'd carry one with me almost everywhere.
DIGITAL - The digital/electronic format is the ultimate in portability. You can carry around hundreds or thousands of books on your tablet or smartphone and read them anywhere you go. They also have a lot of features, such as adjusting the size (for folks who need it) and annotations for keeping notes. On the downside, unless you take some additional steps, you usually don't "own" the content like you do with physical media. The publisher could, in theory, yank the content from your device or even subtly alter the content. And sometimes the electronic version contains a host of editing and proofreading errors that interfere with my enjoyment.
So what are your thoughts? Which is your favorite format and why? Any pros and cons I've missed?
++++++++++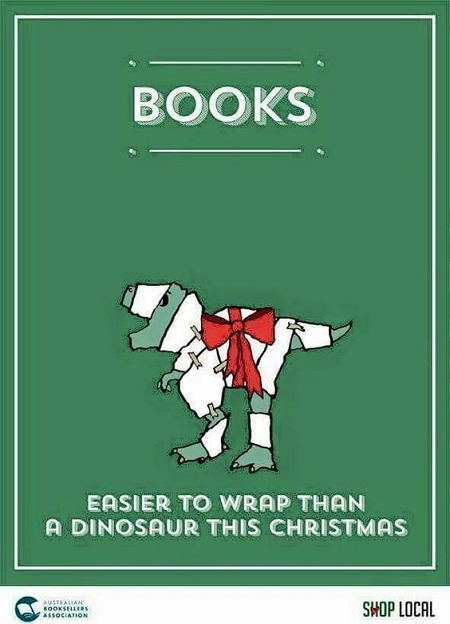 ++++++++++
BOOKS BY MORONS
We have a couple of Books by Morons this week:
Hey, Perfessor, hope the holidays are treating you well!

The 6th book of my Paxton Locke series drops on 12/27 and I was wondering if you could add it to the list. :) Whatever timing works best for you would be awesome, it is currently up for preorder here, so can go up at any time:

https://www.amazon.com/gp/product/B0BNTB6BCB/

In A Vital Breath, Paxton faces the fallout from his takedown of Aleister Knight. Hunted by his former coworkers as well as a mysterious order of magic users, he'll have to traverse across reality itself to complete the mission assigned to him by his angelic patron.

Thanks as always!

-Dan

+++++
I'm featured in a recently-published fantasy anthology called Swords and Sorceries Volume 5. My story is called "The Mistress of the Marsh," and it's a dark, violent tale of Legionaries vs. swamp cultists. The Amazon link is here: https://www.amazon.com/dp/1739832663/

It'd be great if any interested Morons could read and review the anthology. It's available through Kindle Unlimited, digital purchase, and paperback. Fans of my previous work (Appalling Stories, The Armageddon Trilogy) will find a lot to like in "The Mistress of the Marsh," as well as "The Green Wood," my story in Swords and Sorceries Volume 4.

Thank you!

Dave

++++++++++
MORON RECOMMENDATIONS
While on vacay the last couple of weeks, I finished -

The Inferno of Dante Alighieri translated by Ciaran Carson.

CC is an Irish poet who sought to make a more contemporary sounding translation of the Inferno.

So, how did he succeed?

His translation was definitely easier to read than most translations and easier to understand exactly what was going on given his direct and simpler language. His fairly...uh, casual rhyming scheme reminded me more of rock song lyrics than literary poetry, which I suppose was the point.

And while I liked and appreciated his translation, I didn't love it. CC seemed to miss the...what?...dense consequence of violating God's Law in one's moral and public life, and the sense that God's Justice while terrible indeed is just.

His Inferno then is a bit like rubber-necking a wreck between the Oscar Meyer's Wienermobile and a Dunkin' Donuts truck. Unfortunate, for those people, sure and maybe in some odd way, kinda meaningful, but we gotta get home with this bucket of chicken and watch Dancing with the Stars.

So, if you want a simpler, lighter Inferno, buddy, have I got a translation for you.

Posted by: naturalfake at December 04, 2022 09:29 AM (KLPy8)

Comment: Reading translations of classic books can be somewhat of a hit-or-miss exercise, as in the case above. On the one hand, the translator can render the language so that it's far more understandable to the reader. On the other hand, it's possible the translator doesn't quite capture the meaning of the original or causes the narrative flow to suffer a bit. I kind of like the side-by-side translations, where you can read the original directly next to the tranlation. My copy of Beowulf, tranlated by Seamus Heaney, is like that. On the left-hand page is the original Old English and on the right-hand page is the translated version.
+++++
One of my new favorite novels, that I am now reading for the third time, is Stone's Fall by Iain Pears. The story opens in 1953, at a woman's funeral, where a reporter, an old friend of the deceased, is given a packet by her lawyer, deliverable only after her death. Braddock, the reporter, originally met the woman when he was hired to find a previously unknown stepchild of the woman's husband upon his death. The husband, Mr Stone, an extremely powerful and wealthy businessman, had died in 1909 due to a fall from his second story window. Was it murder? His will cannot be settled without resolving the mystery of the child. This story is like a matrushka doll, where one peels back the story by going back through history. Braddock first reminisces about when he first met and was smitten by the woman shortly after her husband's death. When he opens the first document he was delivered, it dates to 1890 and was written by one of Stone's lieutenants, and details the emotional and financial events that nearly broke Barings Bank, and led to Stone's marriage, and begins to put the pieces together.

The second set of documents date from 1867, and are in Stone's own hand. You see how he not only set himself up for financial success, but sowed the seeds of his own future travails. Not only is Stone's Fall well written and clever, but I sincerely felt the characters and the emotions they went through, and telling the story in reverse chronology only heightened the feeling of chasing after a ghost. The story has not only intrigue, but also financial legerdemain, and deals with the inception of the military/industrial complex. All this, and a twist ending. This is truly a remarkable book, and to me exceeds the best seller Pears wrote before it, An Instance of the Fingerpost.

Posted by: Thomas Paine at December 04, 2022 09:39 AM (lTGtQ)

Comment: I enjoy stories that have multiple layers to them. This one sounds like it could be intriguing, as you may not always know what's going on, but are compelled to explore the story to unravel the mysteries that unfold. It leads to a rich, satisfying reading experience.
+++++
Not cover art, but the topic put me in mind of Visions of Space by David A. Hardy. I've enjoyed sharing it with my little hobbits as a conversation starter about space exploration and sci-fi. It has some pretty magnificent paintings, drawings, and illustrations of space and spacecraft, both real and imagined.

Posted by: She Hobbit at December 04, 2022 10:02 AM (ftFVW)

Comment: There is a lot of fantastic conceptual art about science and space travel. I love looking through books about the cosmos that have pictures from Hubble (and now James Webb Space Telescope) because the universe truly is a spectacular place. Dangerous, of course, but also beautiful. We human beings cannot even comprehend the vastness of the cosmos. We can only enjoy it while we are here.
+++++
This week I finished The Madman's Library, by Edward Brooke-Hitching (yes, he's English). I don't remember if this one was a Moron recommendation or not, but it's pretty good and I'm keeping it.

It's a book about weird books--books bound in skin, books printed in blood, enormous books, microscopic books, books nobody can read, etc. The coverage of each one is pretty brief, but as a collection of rabbitholes to explore, it's not bad, and the illustrations are gorgeous.

Posted by: Trimegistus at December 04, 2022 11:15 AM (QZxDR)

Comment: This book sounds fascinating. Before we had modern techniques for printing and binding books, authors had to make do with whatever materials were at hand. This can lead to some very odd books indeed. Not sure if I could ever read a book that was bound in human skin, though. That's just creepy.
More Moron-recommended reading material can be found HERE! (524 Moron-recommended books so far!)
+-----+-----+-----+-----+
WHAT I'VE BEEN READING THIS PAST WEEK:
Monster Hunter Bloodlines by Larry Correia -- Owen Z. Pitt is tricked into protecting a young thief who stole a powerful artifact.
Who Goes There? Seven Tales of Science Fiction by John W. Campbell, Jr. -- I found this collection in the library where I work (but do not work for) and thought I'd give it a go. I've read "Who Goes There" before, but I have not read any of his other stories (that I can remember)...
How to Measure Anything: Finding the "Intangibles" in Business by Douglas W. Hubbard -- Reading this for work as my boss is keen on figuring out metrics for success.
Higher Education by Charles Sheffield and Jerry Pournelle -- For a book written in 1996, it has a pretty accurate portrayal (95%) of the American education system in 2022, though I don't know when the story is supposed to take place (unspecified future).
Khai of Khem by Brian Lumley -- A tale of bloody murder and revenge set in a mythical Egypt that (probably) never was.
That's about all I have for this week. Thank you for all of your kind words regarding the Sunday Morning Book Thread. This is a very special place. You are very special people (in all the best ways!). The kindness, generosity, and wisdom of the Moron Horde knows no bounds. Let's keep reading!
If you have any suggestions for improvement, reading recommendations, or writing projects that you'd like to see on the Sunday Morning Book Thread, you can send them to perfessor dot squirrel at-sign gmail dot com. Your feedback is always appreciated! You can also take a virtual tour of OUR library at libib.com/u/perfessorsquirrel. Since I added sections for AoSHQ, I now consider it OUR library, rather than my own personal fiefdom...
PREVIOUS SUNDAY MORNING BOOK THREAD - 12-04-22 (NOTE: Do NOT comment on old threads!)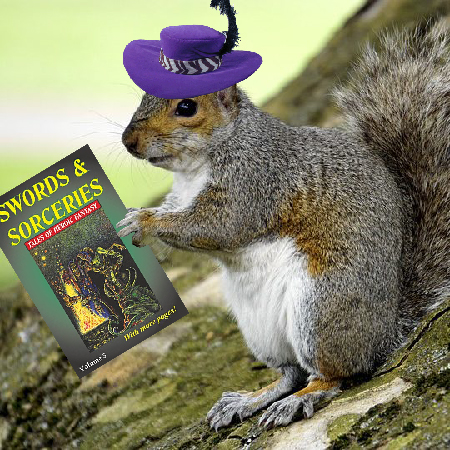 posted by Open Blogger at
09:00 AM
|
Access Comments