« Animal Athletic Club Cafe
|
Main
|
Daily Tech News 2 December 2022 »
December 01, 2022
But Wait, There's More ONT!
Act now and you'll get a bonus pocket sized ONT. It slices, it dices, you'll never thirst again! Invert it, and it becomes a combination paint mixer, pizza oven and baby circumciser! With the COBinator attachment (additional charge and shipping apply), you can inflate a tire, solve quadratic equations, eviscerate squid and construct your very own space station! Send your entire wallet to POBox 555, Grand Michids, Rapidagan! Act now, supplies are limited!
I thought we might spend at least part of the ONT talking about adds and/or commercials.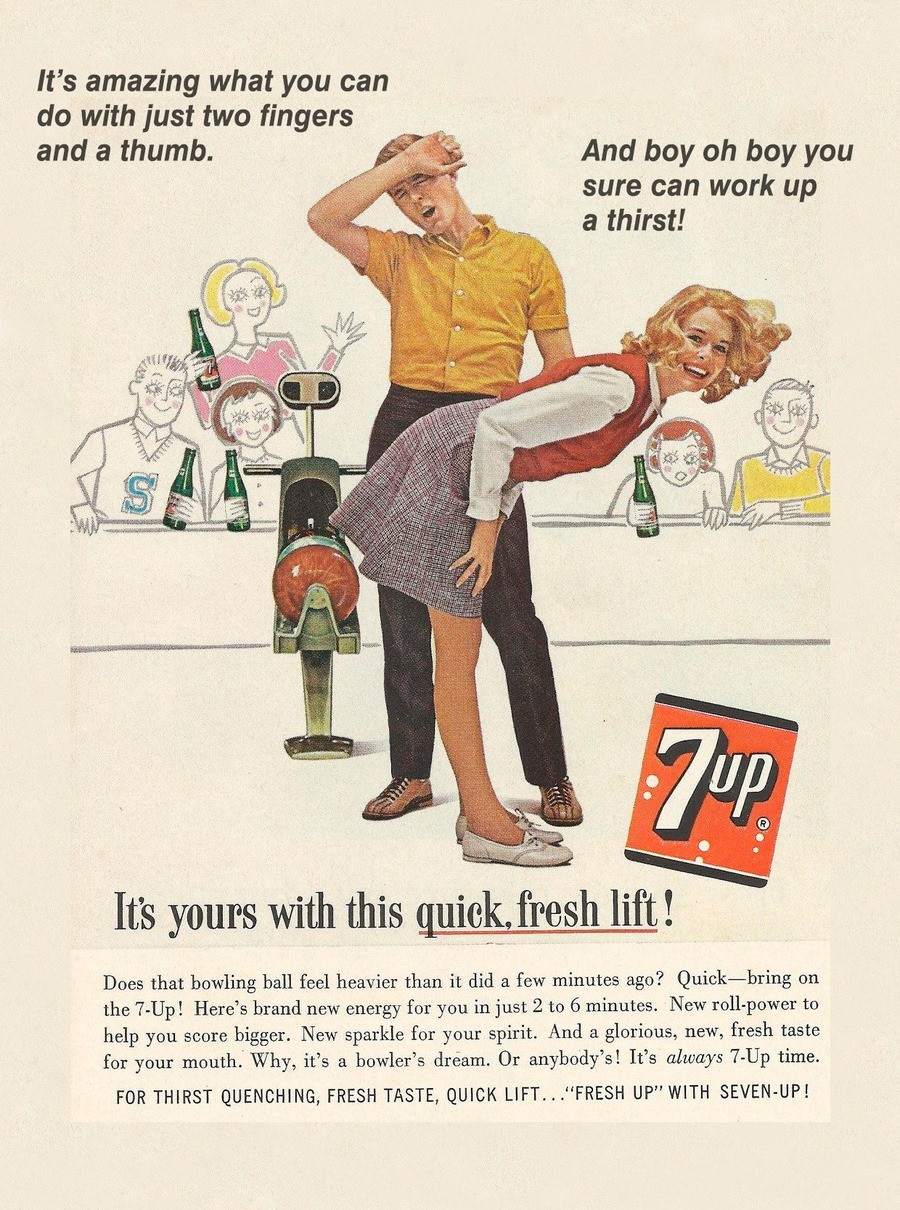 I'd Buy That For A Dollar
I don't know about you, but I want to go roller skating now. I think this is a "real" ad – real in that I think this is part of a campaign by some comedian who made off-beat commercials for small businesses, but I don't know if it ever aired.
Of course, one of the favorite genres in the advertising spectrum is the public service announcement. So many good, important messages for the young and impressionable. Just say no, only you can prevent forest fires,...and then there's this.
So that's right kiddies. Stay in school, spend your weekends at the clean and wholesome roller rink, and when you grow up, you can be a productive member of society and do fun adult things like....vote! Maybe for this guy:

And that's about enough of that. I'll leave you with what may be the best commercial of all, from the Netherlands. Linking due to NSFW language And yes, that was a real commercial.

Coming Soon
I know Ace usually does the pop culture/media/movies/comic book bits here, but just this once I hope he won't my usurping his privilege to talk about this upcoming cinematic masterpiece:
I know he dropped a link at the bottom of a thread earlier today, but I thought it deserved the full ONT treatment. I think this may be Ray Liota's last film. From Field Of Dreams to Cocaine Bear. Quite a career arc.

From Her Mouth To God's Ear

Hemingway: Republicans Are Sick To Death Of Establishment's Impotence, Fecklessness, Weakness
"The Republican voters are sick to death of Republican leadership, their fecklessness, their impotence, their weakness. They have no problem coming together to pass a spending bill for Ukraine, but they can't do anything that the base actually wants or needs," Federalist Editor-in-Chief Mollie Hemingway said on Fox News's "Special Report."

"They can't fight the media. They can't fight their Democrat opponents. And so whoever gets [the speakership] — it will likely be Kevin McCarthy — they need to understand that there is such deep frustration and anger in the base of the Republican Party. They need Republican leadership to act in a much more competent and focused way that benefits their voters."

Related: This is Not Who We Are
He talks about things that make it very difficult, if not impossible, to discuss issues with many leftists, because they take any disagreement proof that the person disagreeing is some type of an "ist" (racist, sexist, etc). How can you govern a country if one side sees any disagreement as proof that their opponents are evil, and the other side has a leadership group who will acquiesce to anything to avoid being called "evil"? Where the possibility for compromise in that?
As long as we're here, one more:
Brokenism The real debate today isn't between the left and right. It's between those invested in our current institutions, and those who want to build anew.
Ryan said something that struck a nerve. "I don't know what I identify as these days, because everything has gotten so scrambled," he noted. "I'm not a Democrat or a Republican, I don't even think I could define myself narrowly as either a liberal or a conservative anymore. The one thing I know that I fundamentally do believe is the premise of your piece, that the dominant institutions of American life—in education, in the arts, in politics—are either totally broken or so weak or corrupt that they're becoming irrelevant. In a way, the only thing I know that I believe in is … brokenness."

Ryan went on to explain that, when he gets into political debates with friends and acquaintances these days, those on the "other side" aren't all liberals or all conservatives or in fact all from any other previously recognizable camp. Instead, they are the people in his life who, regardless of how they vote or otherwise affiliate, remain invested in the institutions and political ideologies that now leave Ryan cold. Many of them acknowledge that there are problems, even serious ones, with universities, newspapers, nonprofits, both political parties, what have you, but they see these as normal, fixable challenges, not signs of fundamental brokenness. To them, the impulse to consign weighty institutions to the dustbin of history feels impulsive and irresponsible—like arson. To Ryan, staying committed to decrepit structures, and insisting to others that they are fundamentally safe when they're clearly not, is what feels reckless.


I don't think I quite fit in with either side. Yes, I think many of the institutions in this country are broken, but they don't need to be replaced. They need to be restored. The bedrock principles of this country – Constitutional government, rule of law, separation of powers, etc...are the best concepts for a great country ever devised by man. The fact that they are not now functioning properly to, to coin a phrase, "promote the general Welfare, and secure the Blessings of Liberty to ourselves and our Posterity", does not mean that they need to be eliminated. They need to be pruned. Massively, like an overgrown fruit tree, cut back to just the central trunk and branches, so that the tree can begin to bear fruit once again.
Demonic Is The Right Word
We're back in the world of commercials again, but this time they are advertising death. I used to believe that "demonic" was just a word denoting evil. Now I'm not so sure. I don't know if I buy fully that there are actual literal demons infesting people as in the Bible, but I tell you I am a whole lot closer to believing that than I was 20 years ago.

Charts

Cool And Informative Charts They Dont Teach Us In School
Yes, it's a clickbait article, but it's of a higher quality than most, and some of the carts are quite interesting. Like this; 66 types of cheese:

This Is Glorious

The old TWA terminal at JFK has been remolded into a hotel and the entire thing is done in glorious MCM. Like this: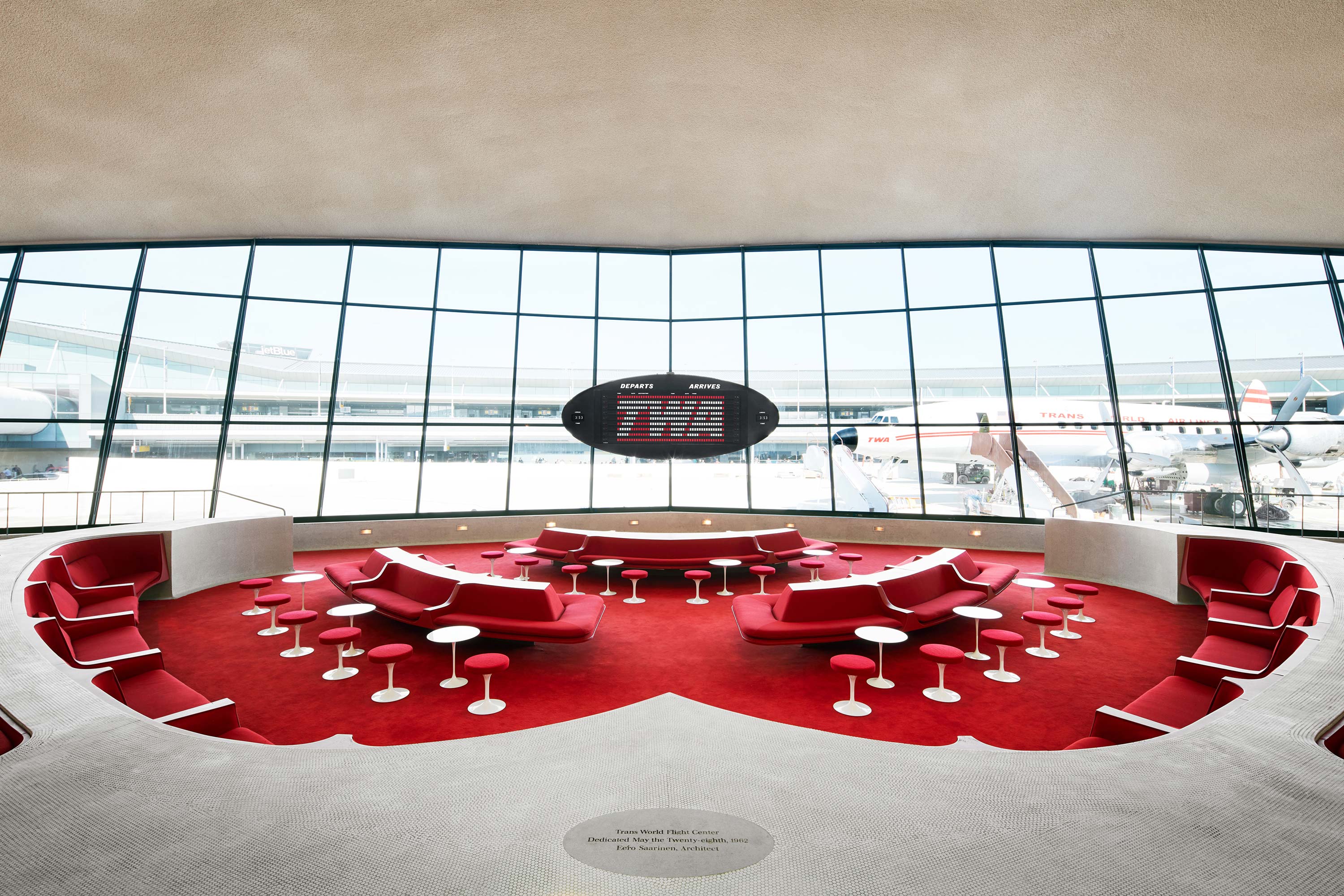 I just know there's a piano in the corner, and someone in a tux is playing "Fly me To The Moon". * Sigh *
Tonight's ONT has been brought to you by The United States Coast Guard: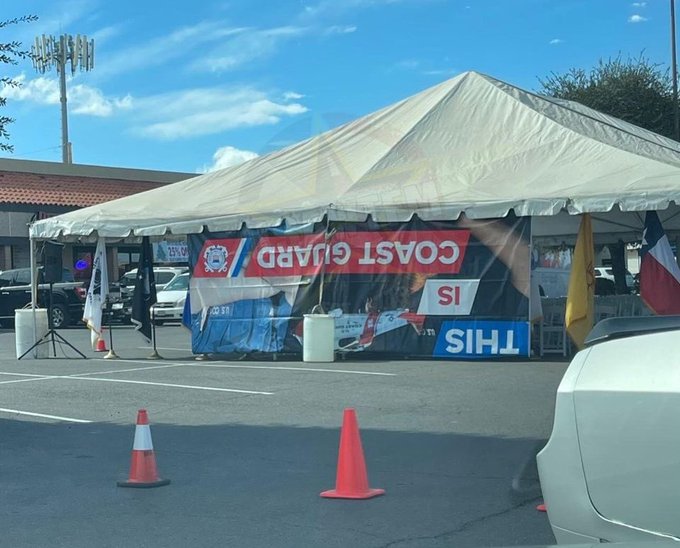 posted by WeirdDave at
09:56 PM
|
Access Comments