ę Sheepish Smile Cafe
|
Main
|
Daily Tech News 1 December 2022 Ľ
November 30, 2022
Wednesday Overnight Open Thread (11/30/22) The End of November Can Only Mean December Zappa Month Eve Edition & Christmas Music As Well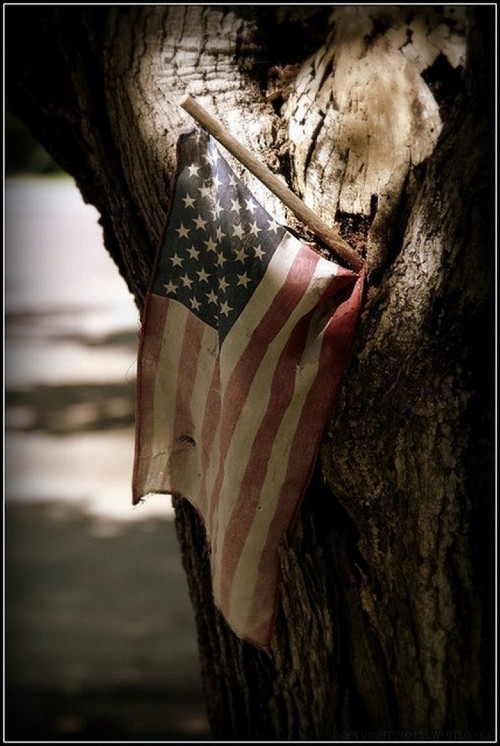 ***
The Quotes of The Day
Quote I


"The FBI's processes and procedures have proven to be partisan-driven and untrustworthy in recent years. This is the latest example of systematic corruption happening at the highest levels of the FBI, and the American people deserve full transparency." Rep. Jim Jordan (R-OH)
What we deserve and what we will get are two different things I'm afraid Congressman.
Quote II

"It takes hundreds of thousands of dollars [to run for office]," Maloney said in the email. "And now, I learned firsthand why it's tough for regular people to run for office." Rep. Sean Patrick Maloney, (D-NY)
Really Congressman?
*
Quote III

"It tells me all I need to know. And that is, just because it's legal does not make it the right thing. I tell people all the time, the institution of slavery was legal, but it was not right. Just because they purchased these weapons legally does not mean that's what the law ought to be." Rep. James Clyburn (D-SC)
Jeez Congressman, the same thing could have been said about Roe vs. Wade
*
Quote IV

"I'm thrilled to see this step forward. It's long past time for us to protect the blood supply based off what people do and not who people are." North Carolina Health and Human Services Secretary Kody Kinsley
By all means Kody, you first.
***

I guess I'm aging. And Keith Richards isn't. RIP Christine McVie, age 79.

The musician, best known for songs including Dreams, Everywhere, Don't Stop and Little Lies, died peacefully in hospital, following a short illness.

Her family confirmed the news in a statement, which read: 'It is with a heavy heart we are informing you of Christine's death.

'She passed away peacefully at hospital this morning, Wednesday, November 30, 2022, following a short illness. She was in the company of her family.
***
Not content to let their "Helicopter parents" wash their clothing. The Young Democratic Socialists of America chapter at the University of Cincinnati (UC) want free laundry. When everything is free, nothing will be free.

Students demand univeristy provide free laundry
An announcement about the effort was made to their instagram page that said 'Free Laundry is a right that all students have. And we're trying to secure it for students at UC.'
The cost of laundry, according to the University website, is $1.75 for a wash and $1.50 per dry. However, for students with a Bearcat Card, those prices are discounted to $1.50 and $1.10.
***

The projected date of actual deployment isnít too far off, either. Embark said it intends to commence commercial operations in 2024. But will it survive 2022 let alone 2023?

Out of all the beaten-down public companies in the autonomous driving space, Embark Technology stands out as a conspicuously terrible stock market performer.

The San Francisco-headquartered company, which develops autonomous driving technology for the trucking industry, has presided over a roughly 98% share price decline since going public a year ago. In the process, it's wiped out close to $5 billion in market capitalization.

Today, Embark and a few others that carried out SPAC mergers are in that weird category of companies trading below the value of cash reserves. In Embark's case, the company's recent market capitalization of $110 million is actually quite a bit lower than the $191 million cash it had at the end of Q3. In other words, investors seem to think it's worth less than nothing.
***

The Democrats keep going down the Progressive Road. Not a surprise.

Nov. 30 (UPI) -- Rep. Hakeem Jeffries of New York was elected the next Democratic House leader on Wednesday, making history as the first black lawmaker to lead a political party's caucus.
***
A French court recently ruled that a man fired from a consulting firm for not being fun enough at the workplace has the right to be as boring as he likes.

In 2015, Cubik Partners, a French management consultancy based in Paris, fired Mr. T, whose full name was not disclosed for privacy reasons, arguing that he was difficult to work with, a poor listener, and simply boring. What the company apparently meant, however, was that Mr. T didn't go out with his colleagues enough after work, as part of the company's "fun-based" approach to team building. The employee, on the other hand, clarified that he simply refused to forcibly partake in various excesses, such as consuming large quantities of alcohol and even sharing a bed with colleagues afterward.
And our dearly departed Frank Zappa sings about France.............


Just a tune up folks for December.........
***
THE CN-END? Massive Layoffs Hit CNN, Read CEO's Memo to the Network
***

Donation Dollars or Bribery? You be the judge.


The financing of election campaigns, and their results, have been increasingly dominated by a small number of wealthy donors. But a newly approved ballot measure in Oakland is likely to give everyday people more of a voice in future elections, judging from results in the only other U.S. city with such a law.

Measure W, supported by nearly 74% of Oakland voters on Nov. 8, requires the city to send four $25 vouchers every two years to each resident 18 and over, including non-U.S. citizens with legal permanent residency, to donate to one or more candidates for mayor, City Council or the school board. The candidates would have to abide by spending limits. The money, about $4 million per election, will come from the city's general fund, which currently pays for a little-used program of limited public funding for local candidates.

Proponents call the vouchers Democracy Dollars. Oakland is the second U.S. city to enact such a program; the first, Seattle, implemented it in 2017, two years after voter approval, and has reported substantial changes in its elections, with more public involvement.
***

You know folks, The ONT Is Always Looking Out For YouTM And tonight is no different.

Warning to check Christmas trees for clumps that must be removed immediately

Social media users have warned people to check their Christmas trees immediately or risk an insect infestation as small clumps that resemble pine cones could be harbouring hundreds of bugs
It's on the internet so it has to be true. Amirite?
***

You and I know this. Mitch McConnell and Kevin McCarthy don't give a flying fvck. Elon Musk says Twitter interfered with elections.

Elon Musk said Wednesday that under prior ownership, Twitter "failed trust & safety" of its users and "interfered in elections" in a post on the site.

"The obvious reality, as long-time users know, is that Twitter has failed in trust & safety for a very long time and has interfered in elections," Musk tweeted in response to a comment on a Reuters article. "Twitter 2.0 will be far more effective, transparent and even-handed." (RELATED: Fox Guest Claims The Left Hates Musk For Making Censorship Against Conservatives 'Difficult')

Yael Roth, who resigned as Twitter head of safety Nov. 10, said during an interview at a Tuesday Knight Foundation event that the social media site was less safe since Musk took over the site, Reuters reported.
***
The ONT Musical Interlude & Hot Buttered Popcorn Emporium
Born on this day: 30 Nov 1944
Rob Grill, who with Grass Roots had the 1968 US No.5 single 'Midnight Confessions', plus 13 other US Top 40 singles. Grill died on 11th July 2011 after suffering a head injury from a fall caused by a stroke. He was 67. via thisdayinmusic.com
&&&
On this day: 30 Nov 1999
Don 'Sugarcane' Harris was found dead in his Los Angeles apartment at the age of 61. The American guitarist and violinist was part of the 50s duo Don & Dewey. He also worked with Little Richard, John Mayall, Frank Zappa, John Lee Hooker and Johnny Otis. via thisdayinmusic.com
You're welcome!
***

Just a tad too much eggnog that evening. Genius Award Winner.

A Victoria police officer was injured while trying to arrest a man at the Santa Claus parade Saturday, according to the department.

Authorities say officers were marching in the Peninsula Co-op Santa Claus Parade and handing out candy canes when they were alerted to a disturbance.

"A parade spectator approached members of the VicPD contingent to report that a man had assaulted a member of the crowd and was walking through the crowd trying to instigate additional fights," a statement from the department said.
Speaking of too much eggnog........ A second set of Genius Award Winners.

CONCORD, N.H. —
Two Massachusetts men are accused of driving while intoxicated after they were each clocked going 100-plus miles per hour on Interstate 93 in New Hampshire, according to authorities.

New Hampshire State Police officials said a trooper who was monitoring traffic on I-93 in Bow saw a vehicle approaching his location at a very high rate of speed at about 3:20 a.m. Sunday.

The trooper obtained a radar reading of 120 mph as the vehicle approached and passed him. The trooper then stopped the vehicle and identified the driver as 25-year-old Jacob Hulsoor, of Boston's Dorchester neighborhood
***
It really is a life. Tonight's Feel Good Story of The Day.

The delivery of medication via the umbilical vein to a baby in utero with a rare genetic condition was proven to be a success in preventing the infant's death.


It's the first time in history Pompe disease has been treated in utero, and could represent a life-saving new standard of care that's safe and effective for both mother and infant.

In Canada, the parents of 16-month-old Ayla were relieved when she was born as expected, with no signs of the disease that can cause lethal heart complications. Pompe affects fewer than 1 in 100,000 infants, but this inherited condition arising from a defective gene copy is often fatal.
***

Cuteness, at least I think so.
***

Tonight's ONT has been brought to you by Ice Melt.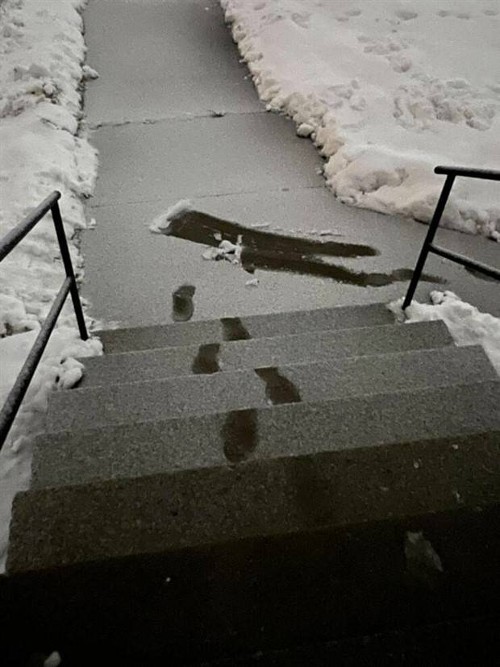 Notice: Posted with permission by the Ace Media Empire & AceCorp, LLC. For a transcript of tonight's festivities please send $5.00 and SASE to petmorons at the gmail dot com. Extra $10.00 gets it faxed to you.

posted by Misanthropic Humanitarian at
09:45 PM
|
Access Comments