« Beware the Great Potoo Cafe
|
Main
|
Daily Tech News 30 November 2022 »
November 29, 2022
Tuesday Overnight Open Thread (11/29/22)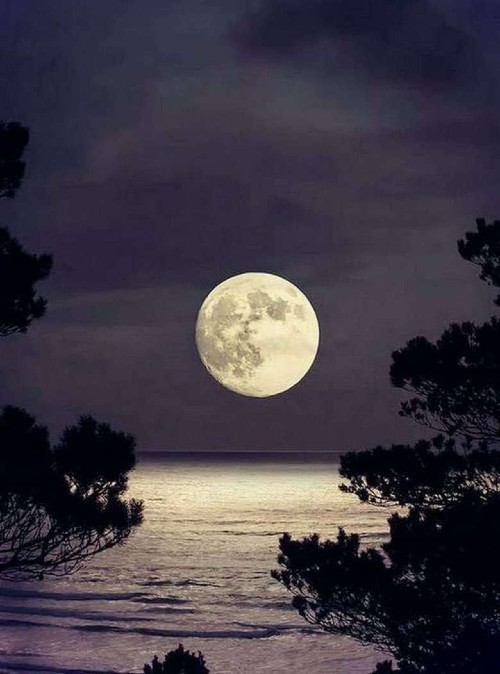 ***
The Quotes of The Day
Quote I

"I think the problem with it is, when you provide that kind of access to white supremacists — which is what these two [West and Fuentes] are at this point, because Kanye is also wearing things that say 'White Lives Matter. The View co-host Sunny Hostin
Dumb bint.
*
Quote II

"John Arntz has served San Francisco with integrity, professionalism and has stayed completely independent. He's remained impartial and has avoided getting caught up in the web of City politics, which is what we are seeing now as a result of this unnecessary vote." San Francisco Mayor London Breed
I hope Mr. Arntz becomes a rich man.
*
Quote III

"About 15 minutes later, he asked her to put on a mask and said that he was uncomfortable, 'and the last thing in the world I want right now is to get COVID. So she had to wear a mask the whole time, the whole rest of the time." Attorney Jenin Younes
Quote IV

"You can make mistakes, but you can't treat people poorly, period. You cannot treat people the way Mr. Cox was treated," Police Chief Karl Jacobson
***

The ONT is happy to report a huge scientific breakthrough: Scientists at the University of Waterloo have determined the optimal design for a splash-free urinal

Scientists at the University of Waterloo have determined the optimal design for a splash-free urinal: a tall, slender porcelain structure with curves reminiscent of a nautilus shell, playfully dubbed the "Nauti-loo." That's good news for men tired of having urine splash onto their pants and shoes—and for the poor souls who have to regularly clean up all the splatter. Bonus: It's quite an aesthetically appealing design, giving this workhorse of the public restroom a touch of class.

"The idea originated exactly where you think it did," Waterloo's Zhao Pan told New Scientist. "I think most of us have been a little inattentive at our post and looked down to find we were wearing speckled pants. Nobody likes having pee everywhere, so why not just create a urinal where splatter is extremely unlikely?" His graduate student, Kaveeshan Thurairajah, presented the results of this research during last week's American Physical Society (APS) meeting on fluid dynamics in Indianapolis.

It's not the first time scientists have attempted to address this issue. Pan is a former graduate student of Tadd Truscott, a mechanical engineer who founded the so-called "Splash Lab" at Utah State University. In 2013, the Splash Lab (then at Brigham Young University) offered a few handy tips on how men could avoid staining their khaki pants with urine splashback while relieving themselves in restrooms. "Sitting on the toilet is the best technique, since there's less distance for the pee to cover on its journey to the bowl," I wrote previously at Gizmodo. "If you opt for the classic standing technique, the scientists advised standing as close to the urinal as possible, and trying to direct the stream at a downward angle toward the back of the urinal.
***

Our government renege on agreements? Surely you jest.

A Montana 'mountain man' goes to court to protect his property rights

Wil Wilkins of Ravalli County, Mont., acknowledges he's a bit of a throwback. Growing up in West Virginia, he says his mother used to tell him, "You was born a hundred years too late, boy."

It's an apt description of this self-described "mountain man." Wilkins is a dedicated practitioner of traditional crafts such as stone masonry, blacksmithing and timber framing — what he calls "the forgotten arts." He has old-school ideas about patriotism and service, which led him to enlist in the military during the Vietnam era, and he is an ardent conservationist. He's committed to a traditional ethical code of honor under which, when making an agreement, you keep your word and do what you say you're going to do.
***

Politicians are greedy. All the way to the funeral home.


Democratic Virginia Rep. A. Donald McEachin died Monday at the age of 61, his office announced.

First elected to Congress in 2016, McEachin had been suffering from colorectal cancer since 2013, Chief of Staff Tara Rountree said in a statement. McEachin won his bid for a fourth term in the November midterms, defeating Republican challenger Leon Benjamin by 27 points.

"We are all devastated at the passing of our boss and friend, Congressman Donald McEachin. Valiantly, for years now, we have watched him fight and triumph over the secondary effects of his colorectal cancer from 2013. Tonight, he lost that battle, and the people of Virginia's Fourth Congressional District lost a hero who always, always fought for them and put them first,"
Bullshit. If he put his constituents first he would have not run for re-election and put them in a position of no representation.
***

Where there once was a dick and now an artificial slot exists, you to can have an "Owner's Manual".

"Transgender women" who get medically castrated are now apparently provisioned "new vagina manuals" upon discharge by the surgeons who operated on them in the same way that a manufacturer provides an owner's manual for a new piece of technological equipment. In this way, the transgenders are one step closer to becoming more machine than man.
***

Just remember Apple, Karma is a bitch and someday you'll be under the thumb of oppression.

Apple Turned Off Protest Communication Tool Right Before Anti-Lockdown Uprising in China
Smartphone company helps Beijing crush dissent.

As it mulls kicking Elon Musk's Twitter off the app store, it has now been revealed that Apple restricted the use of AirDrop in China, a move that harmed the organizational efforts of demonstrators protesting against the CCP's lockdowns.

Over the past week, multiple major cities across China have seen massive protests against lockdowns, with the normally compliant Chinese exploding into rage in response to their government's 'zero COVID' policy.
***

RIP actor Clarence Gilyard Jr.

TOP Gun and Die Hard star Clarence Gilyard Jr has died at the age of 66.

The actor had been suffering from a long illness, reports say.
***

In 1917 it was the Bolsheviks. In 1939 it was the Fascists. In 2022, it's the EU.

The Dutch government is planning to buy and close down up to 3,000 farms near environmentally sensitive areas to be in compliance with EU environmental rules.

It comes after farmer protests erupted this summer following a government plan to reduce nitrogen emissions by 50% by 2030, The New York Times reported. Farmers believe the measure unfairly targeted the agricultural sector, which is responsible for the largest portion of nitrogen emissions in the Netherlands, the Times added.

The government will conduct a "compulsory purchase" of large nitrogen emitters as part of a voluntary, one-time offer, announced Nitrogen Minister Christianne van der Wal, Bloomberg reported. Farmers will be offered a deal "well over" the value of the farm, according to the government plan. She asserted "there is no better offer coming" in a Friday meeting with MPs.
Snapping ones fingers and smoking unicorn dust does not provide food for the masses.
***

Of course the Left's Kung Flu lock down hurt people.

Living Alone Increases Risk of Depression More Than 40%
A recent review and meta-analysis links living alone with depression.
***
Strange World Likely to Lose Disney $100 Million
The latest from Disney Animation bombed on its opening weekend, which doesn't bode well.
No word when the next 3,500 word Movie Review will be forthcoming.
***
The ONT Musical Interlude & Orange Zest Emporium
During the Sunday Overnight Open Thread someone commented that I had never brought the Heino. Well, here you go...........


&&&

I didn't watch the entire video, did they gong her?
&&&

OK, back to the blues.............
***

Fvck Lupus. Tonight's Feel Good Story of The Day.

A decade ago, CAR T-cell therapy changed the face of cancer research and treatment. It's now been applied in a small trial to lupus patients with total success.

Four female patients and one male whose lupus had been untreatable were given an infusion of genetically-engineered immune cells called T-cells, which attacked another group of cells that do the damage in lupus patients, sending all five into remission.

Lupus is an autoimmune disease, meaning the autonomic immune system begins attacking the body. In the case of lupus, defective immune cells called B-cells produce autoantibodies which attack the patient's own cells rather than hostile pathogens.
***

Alcohol + dildo= Genius Award Winner.

During an argument early Thanksgiving morning, a Florida Man threw a sex toy at his girlfriend, leaving the woman with a bruise on her torso, according to cops who noted that they did not confiscate the weapon used in the alleged domestic battery.

Investigators say Christopher Pacitto, 45, and the 33-year-old victim were inside a room at the Sun Island Motel in St. Petersburg around 4:40 AM when a verbal argument turned violent.

According to an arrest affidavit, Pacitto was packing his suitcase to leave the room when he "began throwing the victim's items" out of the luggage. "During the process," the woman told police, Pacitto (seen at right) "hit her with a sex toy on her torso, leaving a bruise."

When questioned by cops, Pacitto reportedly "admitted to throwing items but does not recall exactly what items." The sex toy in question is not further described in the court affidavit.
***
Weekly commenter stats for week of 11-27-2022

Top 10 commenters:
1 [372 comments] 'SMH at what's coming' [52.22 posts/day]
2 [370 comments] 'Sponge - F*ck Joe Biden'
3 [350 comments] 'TheJamesMadison, navigating a corrupt and violent world with Clint Eastwood'
4 [342 comments] 'Skip '
5 [324 comments] 'andycanuck (Vwz3I)'
6 [301 comments] 'Christopher R Taylor '
7 [289 comments] 'JT'
8 [278 comments] 'polynikes'
9 [267 comments] 'Alberta Oil Peon'
10 [257 comments] 'Braenyard, _ want nuremberg trials? badger your congressman'
Top 10 sockpuppeteers:
1 [190 names] 'Miklos, who puts names on people and things that stick' [26.67 unique names/day]
2 [55 names] 'I am the Shadout Mapes, the Housekeeper'
3 [50 names] 'Count de Monet'
4 [48 names] 'Ciampino - these days I have trouble standing on terra ferma'
5 [46 names] 'Quarter Twenty '
6 [30 names] 'Cicero (@cicero43)'
7 [30 names] 'Systems of government '
8 [27 names] 'fd'
9 [27 names] 'Duncanthrax'
10 [24 names] 'Chuck Martel'
***

Tonight's ONT has been brought to you by Mycophiles.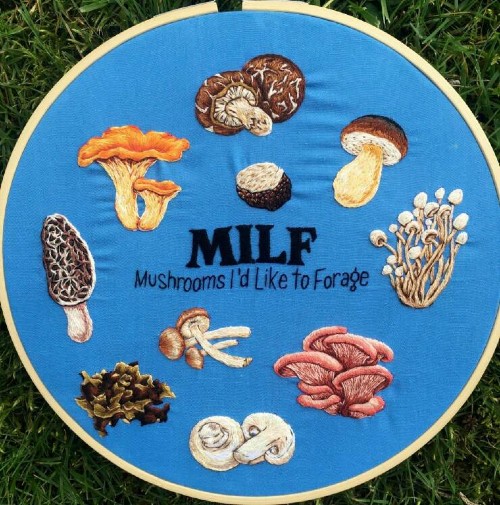 Notice: Posted with permission by the Ace Media Empire and AceCorp, LLC. The views expressed in The ONT do not necessarily reflect those of management, staff, advertisers and the furry little rodents in the basement.

posted by Misanthropic Humanitarian at
10:03 PM
|
Access Comments