« Gun Thread: After Thanksgiving Edition!
|
Main
|
Daily Tech News 28 November 2022 »
November 27, 2022
Sunday Overnight Open Thread (11/27/22)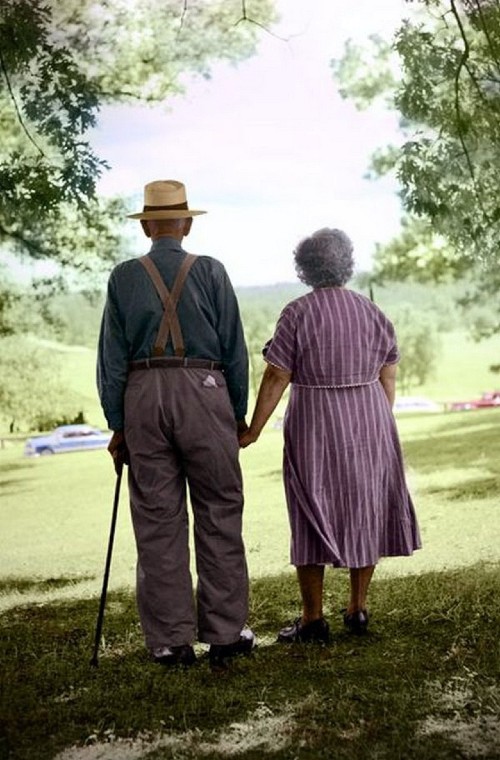 ***
The Quotes of The Day
Quote I

"Give people the right, give them the freedom to choose to have chickens. Let them have the freedom to do what their passions are." Kenosha council member Kellie MacKay
Quote II

"It is very difficult to accept that someone who survived the worst of what we have to offer — sent off to the military, sent off to prison — couldn't survive living on the streets of D.C.," Patrice Sulton, a civil rights lawyer and executive director of the DC Justice Lab. (H/T OrangeEnt)
Quote III

...the Chinese model is certainly a very attractive model for quite a number of countries." The World Economic Forum's leader, Klaus Schwab
No way, get fucked, fuck off, Klaus.
*
Quote IV

"It's no secret that we have become a quasi-nuclear state. This is a fact. And it's no secret that we have the technical means to produce a nuclear bomb... In the past, and within just a few days, we were able to enrich uranium up to 60%, and we can easily produce 90% enriched uranium. Kamal Kharrazi, Iran's former foreign minister
***
Comment of The Week

***

No word from Klaus Schwab (See Quote III). Chinese Super Man.

COVID HERO Dramatic moment Chinese 'Super Man' stages lone anti-lockdown protest before he's arrested – then FREED by furious crowd

THIS is the dramatic moment a Chinese man is arrested for staging a lone anti-lockdown protest before being freed by an angry crowd.

Footage shows the man- who was dubbed as "local Superman" delivering a speech protesting the country's strict zero Covid policy.
***

Just another reason why freedom loving people should flee the State of New York.
***

The TSA hounds the hell out of me because of my bionic knee. Straight razors don't appear to be a problem.

A Utah man is facing charges after allegedly bringing a straight edge razor blade on a flight and holding it near a passenger's throat.

The incident comes just weeks after a man brought two box cutters through security and onto a Frontier Airlines flight en route to Tampa.

Merrill Darrell Fackrell, 41, allegedly boarded a JetBlue flight Monday at JFK Airport in New York en route to Salt Lake City. During the flight, Fackrell was in the window seat next to a woman, when he allegedly placed his hand in front of her screen and told her to pause her movie, according to a release from the U.S. Attorney's Office, District of Utah. The woman then realized Fackrell was holding what appeared to her as a knife, "inches from her skin at her throat/neck area," the release said.
***
***

This Cob's humble opinion? San Francisco doesn't need killer police robots. It needs common sense criminal statutes, Dirty Harry style policing and non-lenient prosecution. But, that's just me.

Once upon a time, the concept of police robots authorized to use deadly force was the stuff of science fiction. There is, after all, a beloved film literally called RoboCop that spawned several sequels and a 2014 remake. But, as is the case with so many cautionary tales and dystopian narrative, what was once science fiction is now science fact. And if you find that just a bit unsettling, you're not alone.

As The Guardian reports, San Francisco is the latest city in the U.S. to explore the idea of robots capable of using lethal force. At issue is a proposal from the city's police department surrounding a number of robots – and clarifying what those robots should and should not be permitted to do.
***

Well here's a name from the past. Monica Lewinsky. She's looking for her next 15 minutes of fame.

LOL! Monica Lewinsky's Twitter Poll Doesn't Go Down the Way She Hoped
***
***
The ONT Musical Interlude & Leftovers Emporium
Born on this day: November 27, 1942 - Jimi Hendrix
Jimi Hendrix, guitarist, singer, songwriter who had the 1967 UK No.6 single 'Hey Joe', the 1970 UK No.1 single 'Voodoo Chile', and the 1968 US No.1 and UK No.6 album 'Electric Ladyland'. Hendrix who is widely considered to be the greatest guitarist in musical history made appearances at the 1967 Monterey Pop Festival, the iconic 1969 Woodstock Festival and the 1970 Isle Of Wight Festival. Hendrix died on 18th September 1970 after choking on his own vomit. via thisdayinmusic.com
&&&
Born on this day: November 27, 1959 - Charlie Burchill
Charlie Burchill, guitarist with Scottish rock band, Simple Minds, who had the 1985 US No.1 single 'Don't You, Forget About Me', and the 1989 UK No.1 single 'Belfast Child', plus over 20 other UK Top 40 singles. In 2016, they won the British Academy's Ivor Novello Award for Outstanding Song Collection. via thisdayinmusic.com
***

Somersaults and cliffs, what can go wrong? Genius Award Winner.

A tourist in Bali has survived a massive cliffside fall after attempting a somersault.

The man had been posing for photos at the edge of the cliff while in Nusa Penida before attempting a flip and landing some 130 feet below.

Police said a tour guide was taking photos of the man at the popular tourist destination before his stunt backfired.

Local media reported that emergency services were called but were hindered by the dangerous terrain surrounding the cliff.

Nusa Penida Search and Rescue Alert Unit said operators attempted reaching the man by boat but were blocked by waves.
***

Well done Officer Me'Atia Sanderson. Tonight's Feel Good Story of The Day.

Officer Me'Atia Sanderson with the Jacksonville Sheriff's Office was the first to arrive at the scene, the sheriff's office said. She was alerted that the infant was still in the water.

"Police Officers across this country report to work each and everyday to protect and serve their communities. They show up each day knowing they will be faced with unimaginable challenges and dangers; yet they do not know what those challenges or dangers will be or how they will present themselves," the sheriff's office wrote in a Facebook post.

"Sanderson, who does not know how to swim herself, without a second's hesitation, entered the pond to retrieve the child and performed CPR until she was relieved by other responding officers."
***

Tonight's ONT has been brought to you by Forbidden Foods.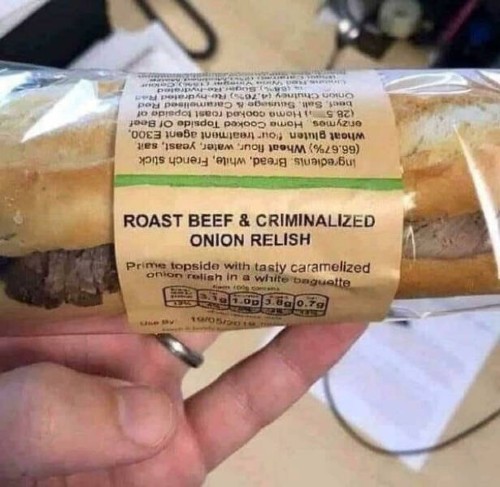 Notice: Posted with permission by the Ace Media Empire & AceCorp, LLC. ONT Tips, Comments of The Week suggestions, loose change, drink tokens and burner phones to petmorons at gmail dot com. Everything else? I'm not sure.


posted by Misanthropic Humanitarian at
10:03 PM
|
Access Comments