« Saturday Evening Movie Thread - 11/4/2022 [TheJamesMadison]
|
Main
|
Daily Tech News 27 November 2022 »
November 26, 2022
The Saturday Overnight Open Thread (11/26/22) An Over Abundance of Videos Edition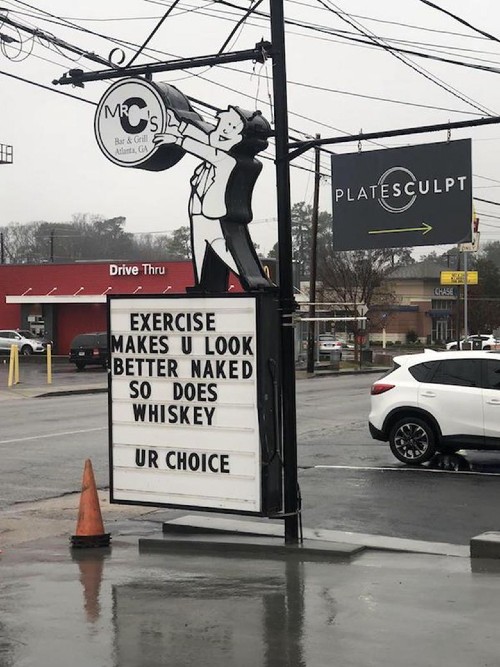 ***
The Saturday Night Joke

Two women were out for a Saturday stroll. One had a Doberman and the other, a Chihuahua.
As they walked down the street, the one with the Doberman said to her friend,
"Let's go over to that bar for a drink."
The lady with the Chihuahua said,"We can't go in there. We've got dogs with us."
The one with the Doberman said,"Just watch, and do as I do."
They walked over to the bar and the one with the Doberman put on a pair of dark glasses and started to walk in. The bouncer at the door said, "Sorry, lady, no pets allowed."
The woman with the Doberman said,"You don't understand. This is my seeing-eye dog."
The bouncer said,"A Doberman?"
The woman said, "Yes, they're using them now. They're very good."
The bouncer said, "OK, come on in."
The lady with the Chihuahua thought that convincing him that a Chihuahua was a seeing-eye dog may be a bit more difficult, but thought, "What the heck," so she put on her dark glasses and started to walk in.
Once again the bouncer said, "Sorry, lady, no pets allowed."
The woman said,"You don't understand. This is my seeing-eye dog."
The bouncer said, "A Chihuahua?"
The woman with the Chihuahua said, ........

"A Chihuahua? They gave me a fucking Chihuahua?!"
***

The ONT Is Always Looking Out For YouTM. How to survive your next visit from your Mother-in-Law.How to Survive Encounters with Dangerous Animals

A new book breaks down the skills required for dealing with 40 different creatures

he title of Rachel Levin's new book, Look Big, is just about the best two words of advice one can give about how to survive most animal encounters. In her illustrated service manual, Levin breaks down how to handle 50 different kinds of animals common in North America, based on expert advice. Let's look at her tips for dealing with five of these creatures and see how they stack up with what the experts say—and with real-world experience.
***

Reason #17 why I am thankful, living without neighbors.

'Do I have legal ground to sue?': Karen accuses neighbor's bees of trespassing and stealing from her flowers
I swear, Karens just live for lawsuits. This one seems to think she actually has a compelling case here.


This thread was posted to Reddit's r/F***YouKaren subreddit by u/Sasquatch4600, who shared Karen's strongly worded letter. Essentially, her neighbor is a beekeeper who harvests honey and sells it at the nearby market. This greedy Karen feels that she deserves some sort of a cut considering that the bees will occasionally fly into her garden and "steal" pollen and nectar from her flowers. She literally draws a direct comparison between this scenario and one in which a dog would trespass and "steal balls or tools" from someone's lawn. Hopefully, someone out there has the patience to tell this woman that these two scenarios are very much not one and the same.
***

An interesting submission from our friend and Cob, CBD. No Yoko, no fat dudes on ottomans. Just a worthwhile watch.
***

Another friend and fellow Cob, Weasel submitted the following. Yes Weasel, this is funny.

***

I know the Fabulous lurks. So there I will plead the Fifth.
***

Be careful for what you wish pray for.

Biblical flooding in Saudi Arabia sees cars swept away after King prays for rain

King Salman bin Abdulaziz Al Saud demanded that the people of the Kingdom of Saudi Arabia pray for rain after recent dry spells, but it appears that they prayed a little too hard
***

The answer is: Shit I'll never do. Period.
***
***

Previously The ONT covered (no pun intended) the story of Judge Vivian Polania. She still has a job after she serves a lengthy timeout.

A Colombian judge was suspended for three months after she conducted a court hearing half-naked from bed while smoking a cigarette.

Judge Vivian Polania violated several administrative regulations, the Judicial Disciplinary Commission in Norte de Santander ruled this week following the incident, news outlet Infobae reported.
***

Here's a friendly reminder to those who like to drink aboard cruise ships. Do not attempt to piss off the side of a ship.

A man who went overboard on a Carnival cruise ship this week has been rescued after being found in the Gulf of Mexico 21 hours after he had last been seen.

The 28-year-old man, who has not been identified, was a passenger on the Carnival Valor, which set out from New Orleans towards Cozumel, Mexico, on Wednesday, CNN reported. The man had been drinking at a shipboard bar with his sister, but disappeared around 11 p.m. after saying he was going to use the bathroom.

No word if his lucky rabbit's foot or his horseshoe were retrieved.
***
The ONT Musical Interlude & Smoked Turkey Sammich Emporium
Born on this day: 26 Nov 1939
American singer, songwriter Tina Turner, (Annie Mae Bullock), who with Ike & Tina Turner had the 1966 UK No.3 single 'River Deep Mountain High', 1971 US No.4 single 'Proud Mary', and 1973 'Nutbush City Limits and solo hits with the 1984 US No.1 single 'What's Love Got To Do With It', plus over 25 other Top 40 singles. Turner is one of the world's best-selling artists of all time, she has also been referred to as The Queen of Rock 'n' Roll and is one of the most successful female Rock 'n' Roll artist receiving eleven Grammy Awards. via thisdayinmusic.com
&&&
Born on this day: 26 Nov 1945
John McVie, bassist with the rock band Fleetwood Mac who had the 1968 UK No.1 hit 'Albatross' and the hits 'Man of the World' and 'Oh Well. In 1977 they scored the US No.1 single 'Dreams' taken from their worldwide No.1 album Rumours which spent 31 weeks on the US chart. He was also a member of John Mayall & the Bluesbreakers. via thisdayinmusic.com
***

Well that was certainly a weird ending to a birthday party. Genius Award Winner.

LOS ANGELES (KABC) -- A frightened 12-year-old boy called 911 after his father took him without notice and allegedly tried driving drunk from Los Angeles to Las Vegas.

"I need help. My dad is trying to take me to Vegas. He's acting weird," the boy is heard telling dispatchers during the frantic phone call.

Authorities were able to rescue the boy, but not until his allegedly drunk father reached the Inland Empire.
***

Tonight's ONT has been brought to you by Imaginative Transportation.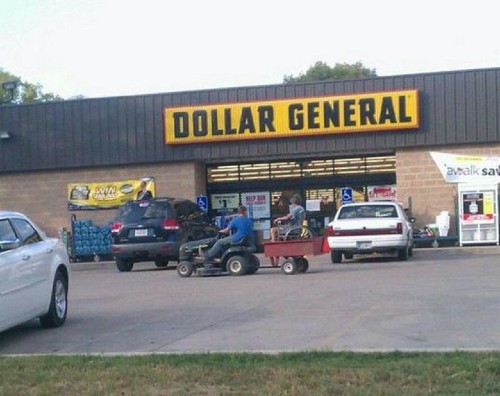 Notice: Posted with permission by someone on the 14th floor of the Ace Media Empire & AceCorp, LLC Headquarters. He was heard to mutter, "I've got your turkey right here".


posted by Misanthropic Humanitarian at
09:50 PM
|
Access Comments