« So Full
|
Main
|
Daily Tech News 25 November 2022 »
November 24, 2022
Thanksgiving ONT
Happy Thanksgiving everyone!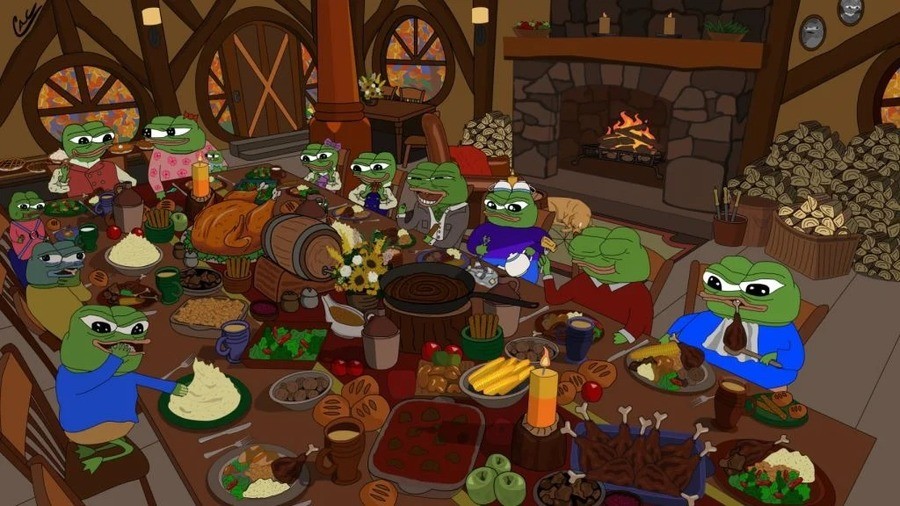 I hope everyone had a wonderful day, full of fun and companionship with friends and loved ones. We were supposed to have a few people over, but for various reason, most of them had to cancel. That left us with a lot of food for just 4.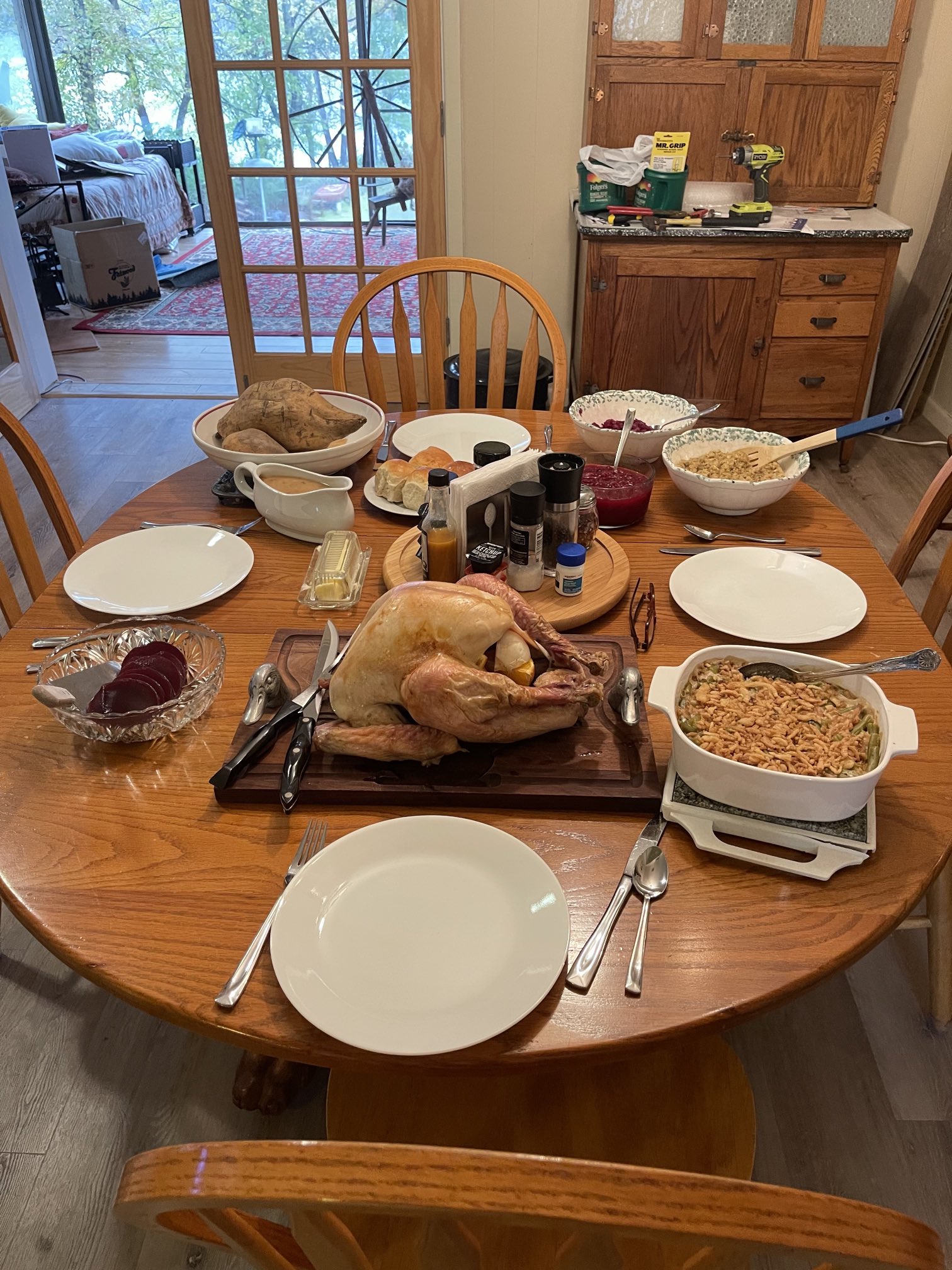 Pretty much the usual. Turkey, stuffing, green beans, sweet potato...
* Um, WD, don't you mean sweet potatoes? *
Not really, no...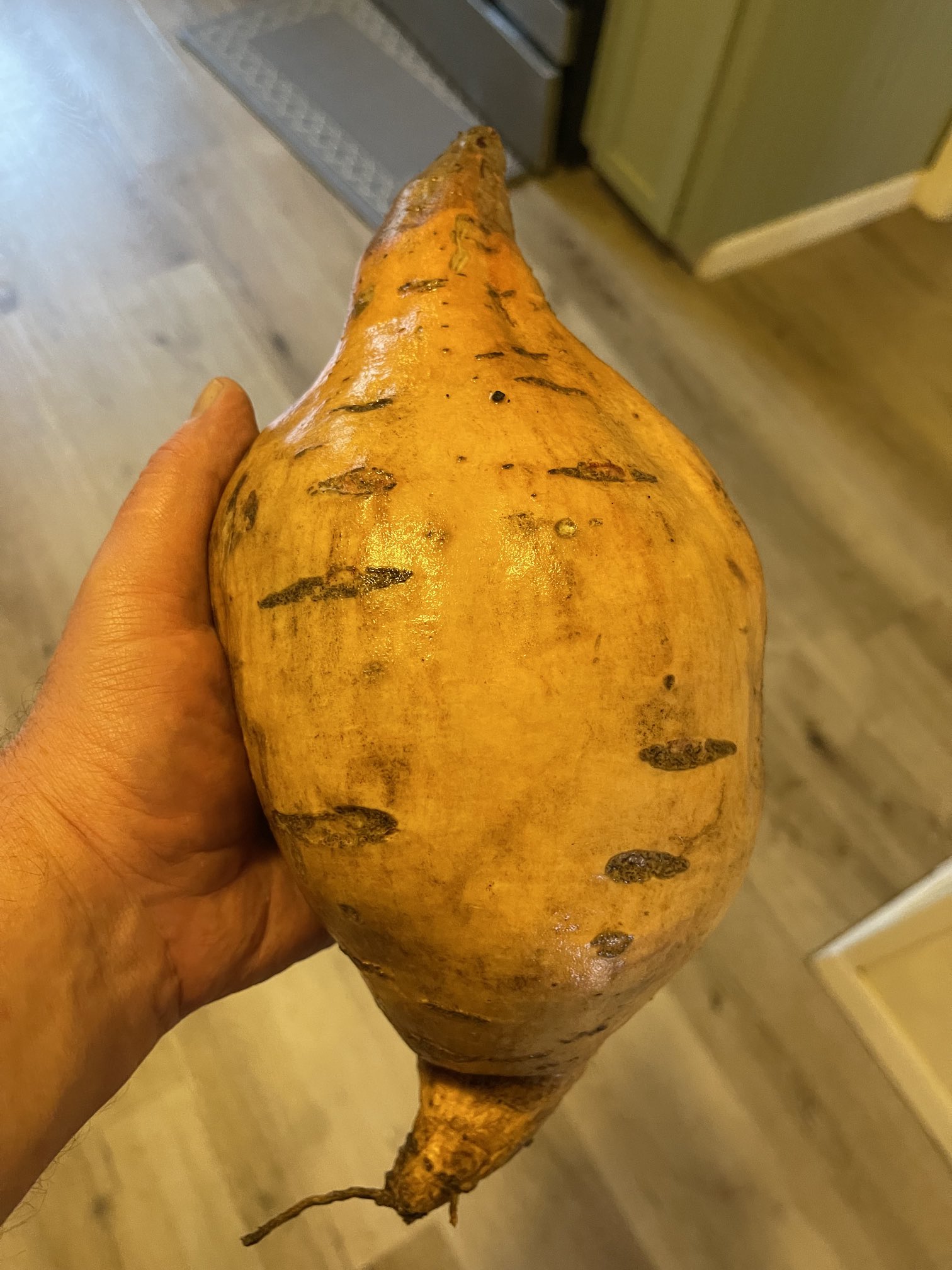 That's the biggest thing I grew in the garden this year. Very sweet too, wasn't woody at all.
In any event, today is a day for gratitude. It's important to take time to remember and acknowledge our blessings. Doing so makes the trials and tribulations of life seem smaller. Of course, this is an ONT, so it's an open thread, always, but if you'd like, spare a post to let us know who and what has blessed you this year before you get to the fart jokes. Personally I'm grateful for my family, and everybody's continued good health, including my elderly parents. I'm blessed by a wonderful wife, and two good sons. I'm fortunate to live in what is, despite the trying times we're going through, the greatest country on the planet. And I'm lucky to have an extended online family, even if y'all are all Morons.
Sit back, relax, digest your meal. Count your blessing. Enjoy the moment, because tomorrow, tomorrow starts the madness.
Christmas season.

posted by WeirdDave at
10:00 PM
|
Access Comments