« EMT 11/27/22
|
Main
|
The Left Keep Saying The Quiet Part Out Loud...Your Freedom Of Speech Is "Nonsense" »
November 27, 2022
Sunday Morning Book Thread - 11-27-2022 ["Perfessor" Squirrel]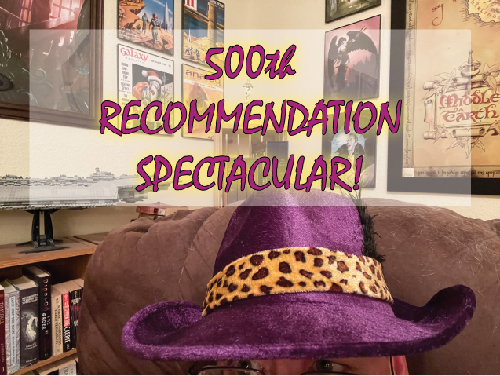 Welcome to the prestigious, internationally acclaimed, stately, and illustrious Sunday Morning Book Thread! The place where all readers are welcome, regardless of whatever guilty pleasure we feel like reading (every dark satire of violent reality shows needs its own coloring book for kids!). Here is where we can discuss, argue, bicker, quibble, consider, debate, confabulate, converse, and jaw about our latest fancy in reading material, even if it's nothing more than the latest issue of these pants...
So relax, find yourself a warm kitty (or warm puppy--I won't judge) to curl up in your lap, get your significant other to make you a leftover turkey sammich, and crack open a new book. What are YOU reading this fine morning?
PIC NOTE
Today's pic is all about the hat...I bought it a couple of weeks ago based on someone's suggestion that I should have an actual purple pimp hat. Well, now I do! And so I wanted to save it for a special occasion, such as the 500th Recommendation Spectacular!
500th RECOMMENDATION SPECTACULAR!
Ever since I took over the Sunday Morning Book Thread, I've been collecting your recommendations and adding them to our Libib website. As of this past weekend, we now have 500 recommendations collected, courtesy of y'all! Congratulations to everyone who has contributed recommendations to the Sunday Morning Book Thread. I know many of you have expanded your reading horizons based on recommendations from other Morons.
It seems strangely appropriate to reach a signifcant milestone over Thanksgiving weekend. I'm very thankful for the opportunity to compile material for the Sunday Morning Book Thread. I am very grateful for all of the encouragement I've received from the Moron Horde. It truly is an exceptional honor to be a part of the COB community...
If you are interested in seeing your own recommendations featured here, I am looking for the following in a recommendation:
Title and author, of course. It's especially helpful if you DON'T list out the complete works of author X in your recommendation...While they may be worthy, I'm not going to list a bunch of works of one author just because you say they are great and everyone should read them.
A very quick summary of what the book is about. One or two sentences is usually sufficient. This can also indicate the genre and style of the book.
Why does this book matter to you in particular? What is so interesting about this book?
For an excellent example of a recommendation, take a look at Kindltot's recommendation of The Lightning Conductor down below.
++++++++++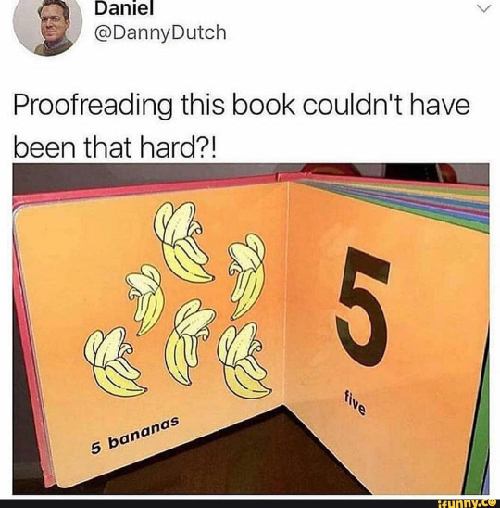 (I'm using this same image for my class this week)
++++++++++
BOOKS BY MORONS
Perfessor, thank you for carrying the torch for the book thread. We appreciate your efforts and look forward to reading about reading on lazy Sundays after church. Many of the books on my office shelf are book thread purchases!

Can I tell you about a new book from Dingbat (moron publisher) by Zeppy Cheng (son of morons). Zeppy is a young, penniless writer with serious health challenges, but somehow manages to write zany fantasy adventure novels. Zeppy and Dingbat have just released Silverbones, the continued story of Markus, a magical adventurer who must infiltrate a secret society and—perhaps—save the world.

Thanks for any press you can give us. Keep fighting the good fight!

The RedBalloon Labor Lawyer

Available on Amazon: https://www.amazon.com/Silverbones-Lesser-One-Book-2-ebook/dp/B0BLL9B7ZM

+++++
Hi Perfessor,

I am a seventeen year old aspiring writer, and my father is a huge Ace of Spades fan and suggested I write to you to promote my illustrated book of horror stories titled Tales From the Pandemic.

I am running a free promotion from Sunday until Tuesday this week and would be much obliged if you could see fit to mention my book in your Sunday morning book thread!

All of the stories are illustrated by me and all but one were written by me.

My father said he is confident that fellow morons and moronettes would enjoy the writing and illustrations in the book. He also assured me that it is okay for only this time to refer to potential readers as morons.

The book is up on Amazon (https://www.amazon.com/Tales-Pandemic-collection-horror-fiction-ebook/dp/B0BK9ZL4VJ/ref=sr_1_3).

Thank you!!

Best,
Jay Crowther

+++++
I have finally gotten the 11th in the Luna City series up for order on Kindle - https://www.amazon.com/dp/B0BLPXLGS7?ref_=pe_3052080_276849420

The paperback version will be available in another week or so. Can I ask for a notice on the book thread? I had a huge ghost-writing project this year, which sopped up all of my writing time, and I know that Luna City fans have been waiting for this one.

Thanks!

Celia Hayes, Author

(Also known as Sgt. Mom)

FROM THE MAILBAG...
From time to time I get random requests in my inbox...
Hi Perfessor,

Would you please share the notice of the based book sale in Sunday's Book Thread?

The Based Black Friday/Cyber Monday Book Sale is live now through Tuesday November 29, 2022. Bypass the cultural gatekeeping, support non-woke authors, and get yourself some great books from both established and emerging talent for only $0.99 - many titles free! Over 190 books are in the sale, including over 50 new titles.

Thanks!

Hans

+++++
Hey Perfessor,

Are there any of the Horde in the publishing business that you know of? I've noticed there are quite a few Morons who've published books, but they seem to be self published. Have any been published by a traditional house? If there is someone in the business, maybe a guest posting in a segment of the Book Thread on how to get published the traditional way.

I have a short story I think I'm ready to send out, so I'm trying to decide where to send it.

Regards,

OrangeEnt

++++++++++
MORON RECOMMENDATIONS
Peter Benchley's The Girl of the Sea of Cortez is a delightful book, totally appropriate for any young girl. And Beryl Markham's West with the Night is also excellent, for anyone, especially young women. Not series, but nice additions to bookshelves.

Posted by: goatexchange at November 20, 2022 09:09 AM (APPN8)

Comment: Someone was asking about good books for young women last week (I'm too lazy to go see who). But goatexchange has a few suggestions that may be worth checking out...As always, the Moron Horde is a fount of wisdom and experience.
+++++
Currently reading Into the Rockies: St. Louis to Leadville by Samuel Plunkett. This is the story of the Plunkett family's journey via covered wagon into the West in the 1870's. Written in the form of Plunkett's diary, it details the daily adventures juxtaposed against the tedium and monotonous sameness of each day after day after day crossing the plains.

Excerpt-
May 15, 1872. This Great Migration West continues to disappoint us. Yesterday we were separated from the rest of the wagon train. The wagon might have lost a wheel, so we stopped for a few days. I seem to lack ambition, and am tempted to just put some roots down in the ground. The land is so level that you can see for miles in all directions. Granddad still stands on his own two feet, but we worry that his mind is incomplete. I wonder if this land has a water table that will support dryland wheat? Still, the lure of the silver fields of Colorado is strong. Beans and biskets again for supper. And so to bed.

Highly recommend.

Posted by: N. Clement Withers at November 20, 2022 09:53 AM (ykeLU)

Comment: How many early pioneers simply headed west and then stopped when they found a good place to set up a homestead? The lure of gold and silver was powerful, but there's a lot to be said for finding a good spot where you can set up a good farm, with plenty of land and water for crops and raising cattle or pigs. How many of us today are willing to make those sacrifices? To just pack up and head out into the great unknown? (Not me. I'm too attached to my comforts...and my cats!)
+++++
I caught the 'flu so I holed up on the couch with Patrick O'Brien's Post Captain, and finally almost finished The Lightning Conductor by Charles Norris Williamson and Alice Muriel Williamson, which is the Edwardian motor car story (published in 1903) of a young American heiress, Molly Randolph, taking a tour of Southern France with her Aunt Mary, who decided to buy one of the brand new motor cars for the tour and not be stuck taking trains from point to point.

Her first vehicle, a Benz, is a lemon and her fist chauffeur steals the repair money and runs away, and she is adopted by a man who calls himself John Brown and claims to be the chauffeur to a minor English nobleman named Jack Winston and who has at his disposal "his master's Napier motor car" with two seats and a capacious tonneau in the back, and of course a letter of recommendation.

It is pointed out immediately to the reader that John Brown is Jack Winston, son of Lady Brighthelmson, and he wrote his own letter of recommendation because he took a shine to Molly and couldn't bear to leave her to be preyed on by the unscrupulous and the French, since this is a comedic farce, and not a dark fiction.

The Lightning Conductor is a leisurely sight seeing trip through the South of France and Italy, by the exciting innovation of the motor car, with the Edwardian mores in full bloom, written as a series of letters by the principal characters to their family and friends. In the end the friends and family of Jack and Molly ambush the party to discover who this "John Brown" actually is.

As an Edwardian bit of fluff, it is actually pretty good; it is up there with most of the pre-Great War fiction I have read through. I think it is the language use and approach to the exciting new future. As a time-capsule to what was considered important, I think it is pretty good too; too early for propaganda bleed over that most American fiction seems to have picked prior to WWI.

Posted by: Kindltot at November 20, 2022 10:00 AM (xhaym)

Comment: Not sure I have anything to add here. Sounds like a slice-of-life story centered around a particular technical innovation at the time that expanded the horizons of the characters.
+++++
It was a good week for hobby reading. The new issue of Fly Tyer magazine arrived with an article about the history of the Royal Wulff fly and its variations. Pleasant reading.

Also, I have a several books about sketching with pencil and pen and ink aimed squarely at beginners. Part of the enjoyment is being able to try the materials and techniques as they come up in the books. Hold the pencil a certain way? Check. Learn to use a very light touch or heavier one for shading and contours? Check. Have some patience while developing on these skills? Still working on that one.

Posted by: JTB at November 20, 2022 10:31 AM (7EjX1)

Comment: I had no idea that there was a magazine devoted to tying flies, though I do know that fly fishing can be something of an obsessive hobby for some. Of course, as a gamer, I'm somewhat familiar with niche gaming magazines catering to the weird obsessions of gamers. One of the neat things about the Sunday Morning Book Thread is we can bleed over into the other threads (hobbies, art, guns, food, etc.)...Any other fly fishermen among the Moron Horde want to dump some knowledge on us ignorant novices?
More Moron-recommended reading material can be found HERE! (500 Moron-recommended books so far!)
+-----+-----+-----+-----+
WHAT I'VE BEEN READING THIS PAST WEEK:
Towers of Midnight by Robert Jordan -- The penultimate book in The Wheel of Time series. Only one more book to go after this and I'm saving it for the week before Christmas...
By Demons Possessed by P.C. Hodgell -- Jame—now older and much wiser—returns to the city of Tai-Tastigon to sort out the gods once again.
Deathless Gods by P.C. Hodgell -- Jame is sent to the kingdom of Bashtir to serve a faithless king...
That's about all I have for this week. Thank you for all of your kind words regarding my Sunday Morning Book Thread. This is a very special place. You are very special people (in all the best ways!). The kindness, generosity, and wisdom of the Moron Horde knows no bounds. Let's keep reading!
If you have any suggestions for improvement, reading recommendations, or writing projects that you'd like to see on the Sunday Morning Book Thread, you can send them to perfessor dot squirrel at-sign gmail dot com. Your feedback is always appreciated! You can also take a virtual tour of OUR library at libib.com/u/perfessorsquirrel. Since I added sections for AoSHQ, I now consider it OUR library, rather than my own personal fiefdom...
PREVIOUS SUNDAY MORNING BOOK THREAD - 11-20-22 (NOTE: Do NOT comment on old threads!)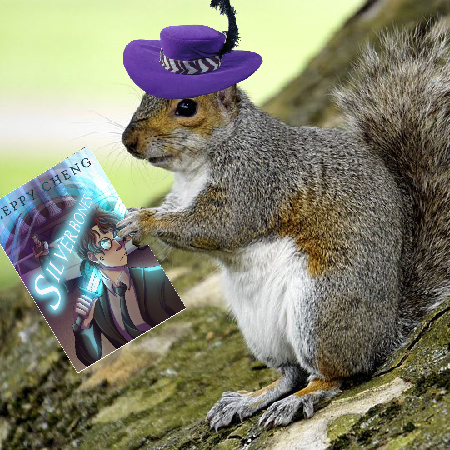 posted by Open Blogger at
09:00 AM
|
Access Comments