« First-World Problems...
|
Main
|
Gun Thread: After Thanksgiving Edition! »
November 27, 2022
Food Thread: Don't Judge Me...Well-Done Can Be Good!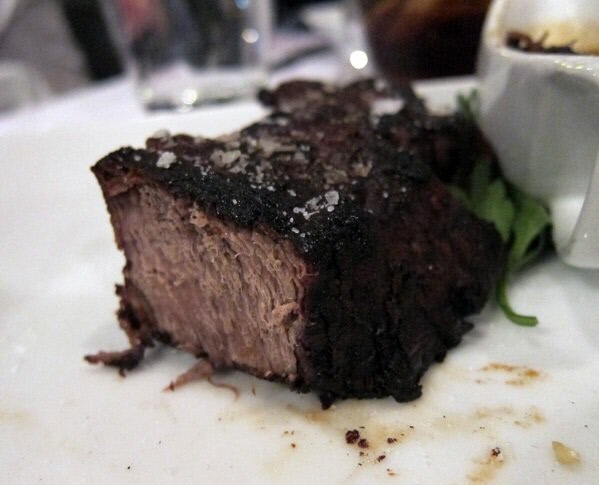 Nobody likes well-done steak. Yuck! The texture changes radically when it hits that temperature, it isn't nearly as juicy, and visually it leaves much to be desired. Steak tends to be pricey, so why not get the biggest bang for your buck and cook it so it tastes like...you know...steak, and not some tough and bland slice out of your old leather coat.
Yet there are other meats that are okay when cooked to well done. For instance, lamb is a much fattier meat, so as it approaches well done it doesn't lose all its juiciness the way most beef does, at least until it reaches "almost charred" territory.
The catalyst for this rant is the burgers I cooked the night before Thanksgiving. The older brat asked for his burger to be cooked well done. He is by no means fearful about food...he will try anything and has no preconceived notions, so he wasn't asking because of some irrational fear of illness or some other nonsense...he genuinely preferred well done!
What the hell! But ground meat is different than steaks or roasts. The fat is distributed nicely throughout the meat, instead of sitting mostly on the outside. So cooking it to well done (within reason...no charred hockey pucks!) will not render enough fat to make the burger dry. It will definitely lose juice though, which is why I prefer medium, or even rare with known beef (that means beef I ground).
Anyway, everyone else was happy with well done, so I figured, "why not?" And I will happily admit that it was pretty good! Still moist, and those three Kraft American Processed Cheese-Food slices (yes, I unwrapped them) sure did add to it!
******
Ah yes...the holidays! When we invite dear friends and not-so-dear relatives to our homes for food, festivities, and (hopefully) good conversation. Usually it all works out, but sometimes it doesn't. I think that it is very easy to lose sight of some basic truths; when we are invited into someone else's home, no matter how we think they should be doing something (you're carving the turkey how? Are you retarded?), it's their home and kitchen, and we are guests! Smile, say please and thank you, offer to help but don't do anything unasked, and complement the food and decor, even that horrid...thing...hanging over the mantle that looks like an eviscerated possum.
Hosting is hard work, and people who make it look easy work even harder so that their guests don't see all of the effort behind the scenes. But they do it gladly, because they enjoy the pleasure of your company and want to open their homes to the people they love!

******
And now the other side of the doneness coin! Undercooked Shrimp? Do they even exist?
I keep decreasing the cooking time for shrimp, and I haven't hit an undercooked one yet. I made Shrimp Louis for dinner last week and bought some really nice looking shrimp...more than I needed, because having extra shrimp in the refrigerator is almost never a bad thing. Two and a half minutes in the poaching liquid, then into an ice bath, and they were great! Firm, tender, and not rubbery at all. Rubbery shrimp is the kiss of death...they are awful, and I studiously avoid making that mistake.
These shrimp were on the small side (31-40), and that definitely has something to do with cooking time...the smaller the shrimp the less time they need. I guess I should check the internal temperature next time, but that is obsessive even for me!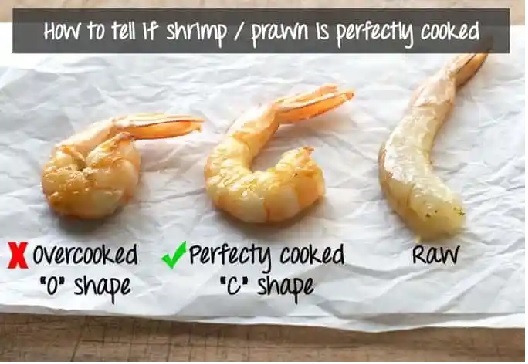 Yeah...I don't know about that, but it is a start.
As for the Shrimp Louie? Great and easy dish. Shrimp, hard-boiled eggs, sliced avocado, little tomatoes, and most important, a good Louis dressing. All on top of Boston lettuce, and it's delicious.

Yield: About 1¾ cups



1cup fresh mayonnaise

¼cup chili sauce

¼cup finely chopped scallions or green onions, green part and all

2 tablespoons finely chopped green olives

2 teaspoons freshly squeezed lemon juice

1 teaspoon Worcestershire sauce

1 teaspoon Horseradish

Salt & freshly ground pepper to taste
That's my basic recipe, although the dressing gods would not be upset if you added a bit more zing...maybe more horseradish, or even a splash or three of hot sauce.
******
Here is a basic recipe for [fill in the blank] Pot Pie. Sure, the recipe says "Turkey," but it can be anything you want. Just ask RedMindBlueState; he would probably make it with leftover seal meat!
Seriously, pot pies are a great way to use leftovers, and they are quite spectacularly easy to make. Obviously turkey is great during the next couple of days, but leftover hamburger meat or stew meat or chicken or lamb (yum!)...whatever you have in the refrigerator will work just fine. Although...come to think of it...I have never had a pork pot pie! No reason it wouldn't work, and I do have some leftovers from Thanksgiving!
One thing I would change; don't bother with frozen carrots. They are cheaper fresh, so just peel them, cut them into rounds and parboil for a few minutes.
Okay, there are other things I would change, like using green beans. I would probably just add more peas and carrots, and I would fiddle with the spices, since I love thyme and shockingly there isn't any in this recipe. And I might cut back on the flour for the thickening, since I don't mind a slightly thinner gravy. And celery seed? I am existentially ambivalent about that.
But that is sort of the point of basic recipes; they are infinitely malleable; make it your own! It should please your palate, not the recipe writers'.
Now if Bluebell would just teach me how to make pie crust, all will be right in DildoWorld!

******
More spatchcocking fun from commenter "Kathy," who has a very clever way to maximize the utility of spatchcocking. This way she gets to brown the underside of the bird while still getting all of the luscious juices to soak into the vegetables and potatoes. I am in awe!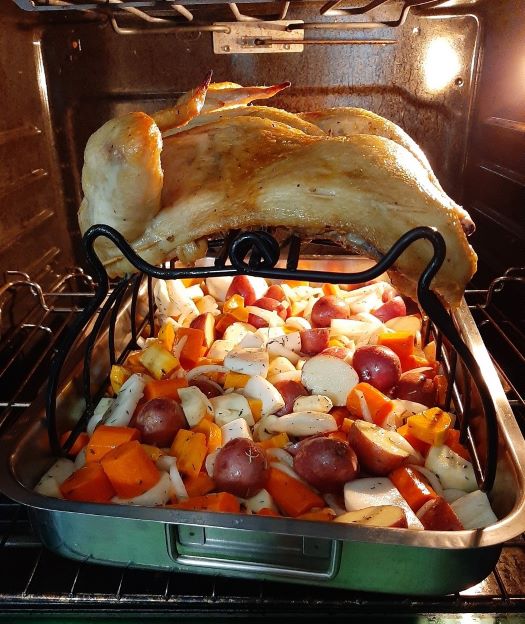 Next is SLV (Shy Lurking Voter) with his experience...

So for Thanksgiving this year, I went "all-in" and tried a spatchcocked turkey on the grill.

I used a broiler pan (with water and some aromatics-onion, celery, carrots, and apple) so that the turkey wasn't sitting directly over the flames.

Tastewise I didn't notice much difference from other prep and cooking methods.

HOWEVER, when it came time to carve and divide the turkey, I had the easiest time I've ever had in years!

Taking out the spine made it VERY easy to separate the legs and thighs from the main body.

From there a simple "whack" on the kitchen knife and the legs were separated from the thighs.

This is the FIRST EVER time that I've been able to serve whole turkey thighs INTACT without looking like they were destroyed.

Thanks much for the inspiration!!!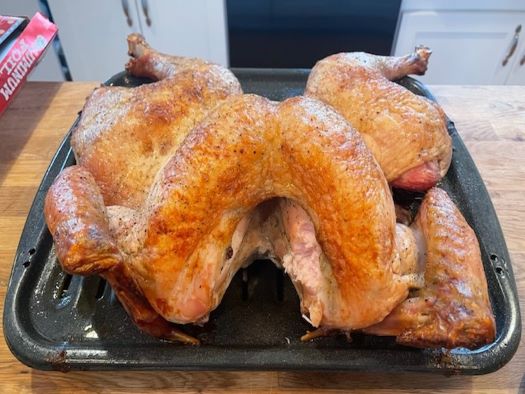 [Look carefully. Somebody was nibbling that turkey!]

******
I'll be honest...I have no idea what an "onion board" is. I have never heard of it, and I have been Jewish for a long time. But apparently it was a thing in Jewish bakeries, and since it sounds pretty damned tasty, I am going to give it a shot.
focaccia onion board is a simple recipe, and I especially like the calmness with which the writer goes about cooking the onions. None of this several hour torture test...just cook 'em until they look good, because they are going into a hot oven to finish! I would use more olive oil than she does, but I always use more fat than the recipe calls for. No matter what.

******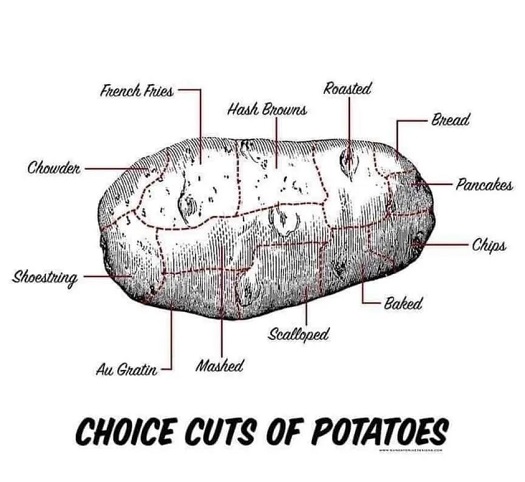 [Hat Tip: Misanthropic Humanitarian]
******
Just send me oysters. Lots of oysters, and I will provide special dispensation for those without taste who insist upon maple syrup with their French Toast. And pork rib roasts from the front end of the pig where all the good and fatty meat lives, carrots that don't taste like stalky chalk, spare bottles of Van Winkle Special Reserve 12 Year Old Bourbon, an herb garden that actually produces herbs (but no basil!), well-marbled NY strip steaks and elk backstrap to:
cbd dot aoshq at gmail dot com.
And don't think that the rest of you are off the hook with maple syrup and French Toast: I'm still watching you! And I am watching you perverts who shake Manhattans and keeping a list for the Burning Times.

posted by CBD at
04:00 PM
|
Access Comments