« Mid-Morning Art Thread
|
Main
|
Elon Musk: I Agreed to Let a Group of Leftwing Censors Advise Twitter on Content Moderation If They Agreed Not to Conspire to Pressure Advertisers to Boycott Twitter to Kill the Site.
I Did That, But Then They Pressured Advertisers To Drop Me Anyway. »
November 23, 2022
Wednesday Morning Rant [Joe Mannix]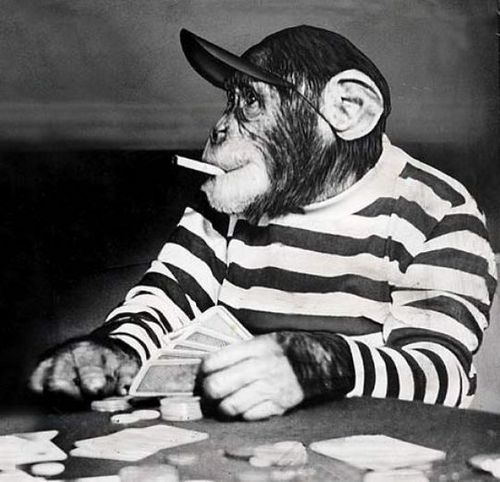 Institutional Gresham
Most people who have been through an economics course will have heard of Gresham's Law - the idea the "bad money chases out good." When you have "good" money (like a silver coin) and "bad" money (like a zinc coin) with the same face value, the bad money will dominate and the good money will be withdrawn from circulation. It gets crowded out by the bad money even when both remain legal tender and valid for trade.
I was chatting this weekend with fellow moron YD and he had a notion about a corollary to Gresham's Law as it applies to institutions: that bad people chase out the good. The causes are quite different of course, but the phenomenon does not seem to be an unreasonable observation. As institutions grow and bad people come in, the problems tend to grow and you could end up with no good people at all.
The reasons for this are likely two-fold as near as I can tell. One is in-group preference and the other is out-group despair (or contempt). The first will happen over time, most heavily at the beginning of the transition. The bad person in charge of a business team, for example, will bring in more bad people with whom he gets along or agrees. They will spill over into other divisions and repeat the process. Eventually, the bad people will dominate a plurality or majority of areas and then will cascade through the whole organization until it's full of bad people.
While this is going on, the environment becomes unbearable for good people. Good people get nowhere and find their work subverted by (or merely enriching) bad people. The good people check out. They quit working there, or do the minimum, or won't go to work there in the first place. Assuming you have the skills and aren't a monster, do you want to work for an outfit that is populated with monsters? Increasingly, the answer to that question will be "no." The bad people get in, expand, and crowd out the good people. The good people exit and new good people don't enter as much - all while the concentration of bad people continues to increase. The good ones that stick around or come in new are either subverted and turned or accomplish nothing in terms of organizational culture. They put in their nine hours and go home.
This appears to happen throughout organizations of any size. From government to academia to corporate America to the various charities, they have all degraded over the years, and the degradation has been accelerating. This is perhaps how the hollowing out and total subversion of institution after institution has occurred: the bad are not removed from the organization (fired, "managed out," etc.) and they keep hiring their own until they achieve critical mass and then suddenly they're in charge. The good keep leaving until they are nowhere to be found and "new blood" of a different variety will find no toehold.
No large organization can be completely devoid of good people, but they can appear to be if the good go to ground. It appears to be that the good have, by and large, gone to ground. Perhaps once those organizations fail and collapse, they can be replaced and the now-missing good people will get a chance to try again.

posted by Open Blogger at
11:00 AM
|
Access Comments