« Eldritch Magick Cafe
|
Main
|
Daily Tech News 18 November 2022 »
November 17, 2022
Do A Little Dance, Make A Little Love, Get ONT Tonight
One week to Thanksgiving folks! Are any of y'all having a big shindig? We're having a few people over.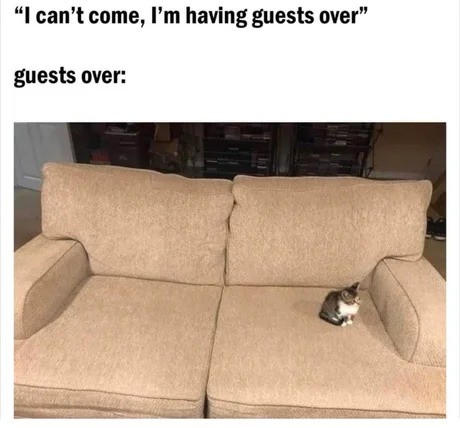 Elections Have Consequences

And sometimes they are good ones. Moms for Liberty-backed school board members fire superintendent, ban critical race theory
On Tuesday evening, the Berkeley County School District in South Carolina swore in the board members who were elected last week, six of whom were endorsed by the conservative activist group Moms for Liberty. Within two hours, the school board had voted to fire the district's first Black superintendent, terminate the district's lawyer, ban critical race theory and set up a committee to decide whether certain books and materials should be banned from schools.  In addition, the board voted to replace the chair with Mac McQuillin, a local attorney and one of the board members backed by Moms for Liberty.
Good for them. The left does this kind of thing all the time. They get elected and they start delivering the policies that their supporters want. We don't so much. Why? Because we don't want to be called mean by the press? Because it's just not polite? It's refreshing to see this kind of thing, good for the moms.
I've got a lot of links related to the election, I think I'll just put them all in one section.
So, things are looking up in Berkeley, SC. The GOP took the House. Lets look in on how they are doing in DC:

GOP Senators' Top Priority After Failed Midterms Is Helping Democrats Trample The Meaning Of Marriage
Under the proposed legislation, states would be legally prevented from denying "full faith and credit to any public act, record, or judicial proceeding" with respect to marriages between individuals based on "sex, race, ethnicity, or national origin." The Democrat-controlled House had previously passed an earlier version of the bill this year, with the help of 47 Republicans.
If Congress successfully passes it, the measure would allow left-wing activists to use the legal system to harass religious Americans and institutions for simply exercising their God-given rights. As the Family Heritage Alliance noted, the bill "would require federal recognition of any one state's definition of marriage without any parameters," including "open marriages [and] marriages involving a minor or relative," and "any other new definition of marriage that a state chooses to adopt could be recognized federally."

I'm so glad we tried to win the election. As the article notes, Some Republicans Senators are eager to pitch in and help this bill pass, no doubt so they can be seen as "bipartisan". I'm going to come out and say it: Fuck bipartisan. I want representatives that I vote for to represent, if not every one of my values, most of them. And if that means being in the minority, so be it.

So we didn't "win". Win what? "Win" by electing folks who have a R by their names but serve only to cover for Democrats? How is that a win? I saw a tweet from a former contributor to this website (no, not him) saying, while he was bemoaning the "loss" of pretend Republicans as above, that he would mute anyone that posts anything that shows them to be an "election denier". WTF is an election denier? Saying "Wait a minute. 6 states abruptly stop counting votes at a point where the Republican is ahead, and when they resume suddenly the Democrat is up? How does that work, we need an investigation". Demanding accountability, that makes you a denier? Noting that all of a sudden, on election day, 20% of the election machines in the Republican areas of Maricoppa county stopped working makes you a denier? (Or is it 48%?) Noting that counts are being done, in secret, behind closed doors, with armed sheriff deputies outside to keep poll watchers out makes you a denier? Pointing out the fact that mail-in balloting is rife with fraud, that makes you a denier? Wanting free, fair and transparent elections, that makes you a denier?
Whatever the motivation of these folks (and I'm not even talking about Democrats, I'm talking about people that are nominally "Republican" ), be it because they are Never Trump, of because they are simps for the GOPe, or because they just don't really like the unruly plebes that make up the R base (it's awl rawther sordid, dontchano), these people are sowing a mighty wind. The legitimacy of the government, of the country, rests upon the twin pillars of peaceful transfer of power and free and fair elections.
Governments are instituted among Men, deriving their just powers from the consent of the governed, --That whenever any Form of Government becomes destructive of these ends, it is the Right of the People to alter or to abolish it
If we ever reach the point where a majority, or even a large minority, of the People feel that elections are a sham, Kabuki theater to placate the masses, then the whirlwind reaped will be massive indeed. In their blind, short-sighted obsession with hamstringing a specific politician, or with silencing People who hold opinions different from their obviously correct, elitist, "enlightened" own, these erstwhile "conservatives" will indeed have their moment of glory – playing Sampson in the temple.
Bah. Enough. Got off on a bit of a rant there. Sorry. Here's one more link.

'So Pissed Off, I Cannot Even See Straight' — Ted Cruz Blames Mitch McConnell For GOP Midterm Losses

On Trump
Since he's in the news lately, here are a trio of articles on Trump and his possible future that are pretty fair. Certainly their authors, VDH, Schlicter and Zito, are not members of the Never Trump cult. There's a lot of questions that need to be answered WRT Trump. Good thing we've got 2 years to do so.
Will Trump ride off into the sunset, or play the broken hero?
Trump voters are 'done' with ex-president: 'He needs to disappear'
This is THE question on the right that must be answered over the next 12-24 months.

History Moment
The Crusades are a perfect example. If you speak to any Western person and ask them when did conflicts begin between Muslims and Europeans, they will invariably say the Crusades. In so doing, they expose their ignorance that, in fact, the Crusades were really a drop in the bucket of the totality of warfare between Islam and the West over the course of more than one millennium; and during all of those wars — including the United States of America's first war as a nation, with "Barbary" — it was the Muslims who were the aggressors. Why else was Islam in Spain, the Balkans, or Russia, for centuries? Finally, when the "mainstream" talks about the historical interaction between the West and Islam, they invariably begin with the colonial era, that is to say, they begin during that brief time span when the West finally became militarily superior to Islam, and therefore can be positioned as the aggressor. Ironically, and in reality, even the early European colonizers were operating within the context of the nonstop, long war between Islam and themselves; in other words, they were trying to reform or at the very least defang the Muslim world.
It's an interesting read. I am considering ordering some of the books referenced for a little light reading.

Joey Choo Choo Should Be A Ravens Fan
Here's why the Baltimore Ravens took Amtrak to their games against New York's teams
Interesting look at the logistics of moving a professional sports team to its game each week.

Nah, That Would NEVER Happen
Infrastructure bill includes "drunk driving" kill switch in all new cars; some worry government will abuse it
Snuck inside the recently passed $1.2 trillion infrastructure bill—if you can keep track of which bill is which—is a proposal to have a lockout device to be installed in all new cars.


In the famous words of Speaker Nancy Pelosi (D-CA) speaking of Obamacare in 2010, "you have to pass the bill so that you can find out what is in it." While that proposal was reported in some quarters, it was largely buried.
From a police officer's perspective, having the ability to shut down another driver's car—either operated by a drunk driver, or a stolen vehicle—could prove to be advantageous. The elimination of dangerous police pursuits is a goal that all police officers would embrace, in order to reduce danger to the public as well as officers themselves.
However, remember the famous saying—a government big enough to give you anything you want is also big enough to take everything away. As we have seen over the past twenty years with the PATRIOT Act, a piece of legislation that was passed (allegedly) with the best of intentions, in this case to "prevent terrorism" can also be used to spy on Americans.
Now the Act is being proposed as a cudgel against parents who are concerned about what their children are being taught in school, or who are concerned with children being muzzled with masks.
Moreover, even if you actually trust the same government that has botched things such as the Afghanistan withdrawal and the virus response, we have also seen the power possessed by big tech.

Guess I'll be sticking with my old car.
Tonight's ONT has been brought to you by Fascists: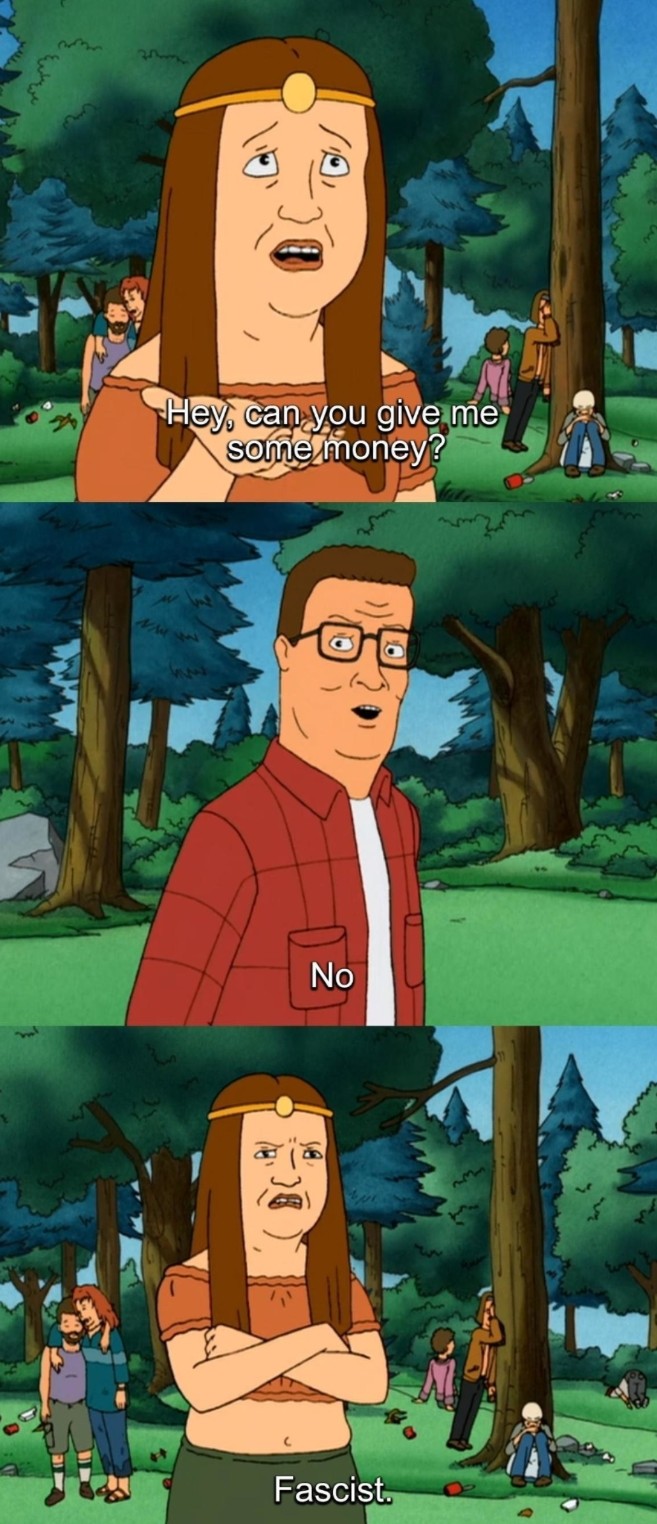 posted by WeirdDave at
10:00 PM
|
Access Comments