« Mid-Morning Art Thread [Kris]
|
Main
|
Hawaiian Judge In Georgia Presumes to Overturn the State's Six Week Law on Abortion, Citing... Roe V. Wade; He Says Roe Had Been In Effect When the Law Was Passed »
November 16, 2022
Wednesday Morning Rant [Joe Mannix]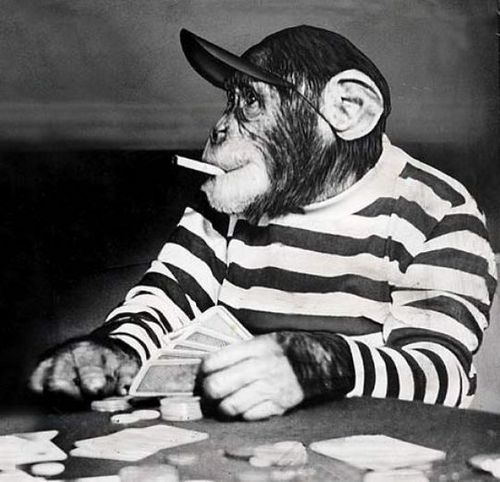 Journalists Hardest Hit
Journalism is a terribly self-impressed, self-centered and navel-gazing profession. Journalists have a dramatically bloated perception of their own value and importance and usually can't wait to tell you all about how great they are - or how dangerously maligned they are, or how hard their jobs are, etc. We have seen this now for years, from the "journalists are fire-fighters" stories to the wild tales of heroism and commitment that journalists always stand ready to tell about themselves.
Journalists also always act to make the story about themselves rather than the subjects of the story. Journalists are, after all, the most important people in the world and so it is only fitting that you should be able (or even compelled) to read all about them. This was thrown into sharp focus when I was recently perusing The Atlantic. The Atlantic - the closest thing to a paper of record for the self-impressed wing of the ruling class with delusions of high intelligence - does this routinely.
In two articles I read, the real subjects are journalists. The Atlantic and its crop of stooges cannot resist making it all about themselves. The first article is about Rumble and was published on Halloween. It starts out with the usual smearing of deplorables:
When Donald Trump was banned from Twitter in January 2021, it was obvious that he would have to find somewhere else to post. His own platform, Truth Social, was still a distant dream, so he had to choose one of the "alt-tech" platforms hosting professed free-speech absolutists, vaccine skeptics, Hunter Biden obsessives, and MAGA shitposters.
Great journalisming, Atlantic. Top marks. Buried in the body of that article, though, is this little gem:
A Pew Research Center study from earlier this month found that more Americans have heard of Truth Social and Parler than of Rumble. This may be for any number of reasons - video sites are more challenging for journalists to pore over than text-based ones, YouTube is not the subject of quite as many accusations of anti-conservative bias as Facebook or Twitter are (making a YouTube alternative inherently less buzzy) ...
You see, it's because journalists struggle to slog through video that Rumble is less well-known than Parler. It's the journalists who make or break or these outfits, and it ties directly into how useful things are to journalists. It's their fault that Parler got famous and their victory that Rumble hasn't yet. It's all about them.
The second article is from this month and is more about the dangers of social media generally and the recent struggles of the social networking companies. As always, buried within the general argument, is yet more noise about journalists themselves:
... Twitter was for talking to everyone - which is perhaps one of the reasons journalists have flocked to it. Sure, a blog could technically be read by anybody with a web browser, but in practice finding that readership was hard. ...
The notion of a global "town square," as Elon Musk has put it, emerges from all of these factors. On Twitter, you can instantly learn about a tsunami in Tōhoku or an omakase in Topeka. This is also why journalists became so dependent on Twitter: It's a constant stream of sources, events, and reactions - a reporting automat, not to mention an outbound vector for media tastemakers to make tastes.
The journalists just couldn't help themselves. You see, Twitter was too useful and too
easy
for journalists. They will be hardest-hit by Twitter's - or even social media's general - decline. The author argues that a decline in social media will be a good thing (and I agree, if not for some of the reasons in the article), but can't resist pointing out the effects on his own clique. As always, it's all about them.
Journalists don't merely tell the stories, they are the stories. And they're always the protagonists of those stories.
What they never tell you, of course, is that their stories are fiction, have no merit, and are not worth the time spent to read them.

posted by Open Blogger at
11:00 AM
|
Access Comments