« Saturday Evening Movie Thread [moviegique]: Heaven Can Wait (1943)
|
Main
|
Daily Tech News 20 November 2022 »
November 19, 2022
Saturday Overnight Open Thread (11/19/22)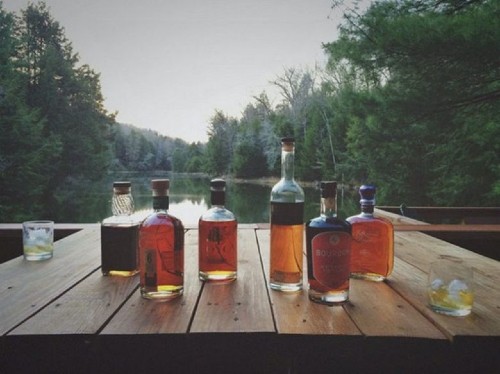 ***
The Saturday Night Joke
Roosevelt, Churchill and Stalin are taking a coffee break in Yalta...
Churchill takes out a small black notebook and starts writing something
down.
"Taking notes?", Roosevelt asks.
"No," Churchill says, "I heard a new political joke about myself this
morning. I collect all jokes about myself. I already have over 100 in
this notebook."
"How funny," Stalin says. "I collect all jokes about myself too."
"Oh, really?" Churchill says. "So how many have you got?"
"Three prison camps so far." (H/T NaCly Dog )
***

Why should I settle for a substitute?

Woman who eats diet of bugs, mealworms and ants insists crickets taste 'just like fried chicken'

While eating bugs and insects might remind us of Bushtucker Trials on I'm a Celeb, it's very much the reality for Joanne Techow.

The 30-year-old, from Johannesburg, South Africa, says creepy crawlies – such as bugs, mealworms and ants – feature heavily in her diet and insists crickets taste 'just like fried chicken.'

Joanne gets creative with how she eats them too, explaining that she sprinkles cricket power onto her salad, puts boiled mealworms on kiwis, enjoys chocolate covered silkworms and even eats insect tacos.
***
***

Sorry Folks, Park's Closed. Moose Out Front Should've Told You."

BULL MOOSE INTERRUPTS SOCCER GAME, SENDS PARENTS AND KIDS SCRAMBLING
***

Karens touch everything, including driveways.

Karen Leaves A Note Saying That Her Guests Will Park In This Woman's Driveway, But She's Not Having It

We are quickly approaching the holiday season, pandas, and whatever you choose to celebrate, we hope you're looking forward to it. And while you may be one of those pandas who shields your eyes from the holiday displays in stores and refuses to even mention the word Christmas until December 1st, sometimes these occasions require lots of planning ahead, including coordinating with relatives and friends who may be visiting from out of town.
***
I'm not sure how a 2 year old ends up outside on it's own power. But, if it were my child I certainly wouldn't go on Tik Tok to discuss it.

Toddler Escapes House In the Middle of the Night: "I Feel Like the Sh-tiest Mom Ever"


Expect the unexpected should be the official parenting motto. Because there's no way this mother could have predicted the fiasco that unfolded at her house after she went to sleep. Keep scrolling to find out why she woke up to police officers in her bedroom in the middle of the night.
***
'I'm banning my husband from the delivery room after he cheated on me through pregnancy'
A woman is banning her husband from the delivery room after she found out that he was cheating on her through her pregnancy - but she's been branded 'wicked' for her decision
***
The ONT Musical Interlude & Wood Stove Emporium
On this day: 19 Nov 1994
Crosby Stills & Nash member David Crosby had a successful liver transplant operation at Dumont-UCLA in Los Angeles. Crosby's liver was deteriorated from extensive alcohol and drug abuse, as well as hepatitis-C. via thisdayinmusic.com
&&&
On this day: 19 Nov 1964
The Supremes became the first all girl group to have a UK No.1 single when 'Baby Love' went to the top of the charts. Written and produced by Motown's main production team Holland–Dozier–Holland, it was also the second of five Supremes songs in a row to go to No.1 in the United States. via thisdayinmusic.com
***

Best In Show = Genius Award Winner.

Edward Dare, 35, of Pensacola was arrested Tuesday and charged with Sexual Contact with Animal. He is being held in Escambia County Jail on $2,500 bond.

According to the arrest report, the incident happened Sunday at an Escambia County home.

The report states a witness saw Dare attempt to put his genital inside the dog's mouth. Dare told deputies he "immediately felt remorse."
***
Tonight's ONT has been brought to you by Encouragement.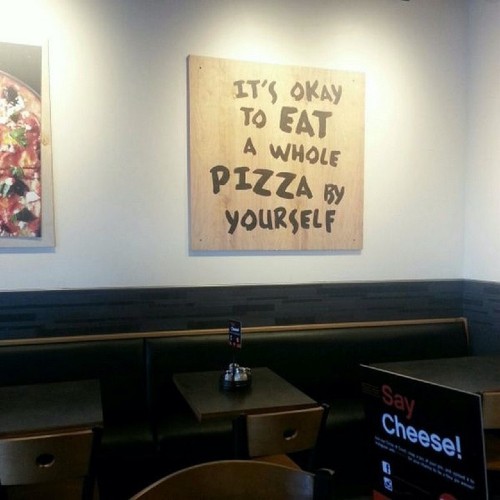 Notice: Posted with permission by the Ace Media Empire's scurrying little hamsters centrally located it the office's of AceCorp, LLC.

posted by Misanthropic Humanitarian at
10:00 PM
|
Access Comments