« Dog Counterfeiters Club Cafe
|
Main
|
Daily Tech News 17 November 2022 »
November 16, 2022
Wednesday Overnight Open Thread (11/16/22)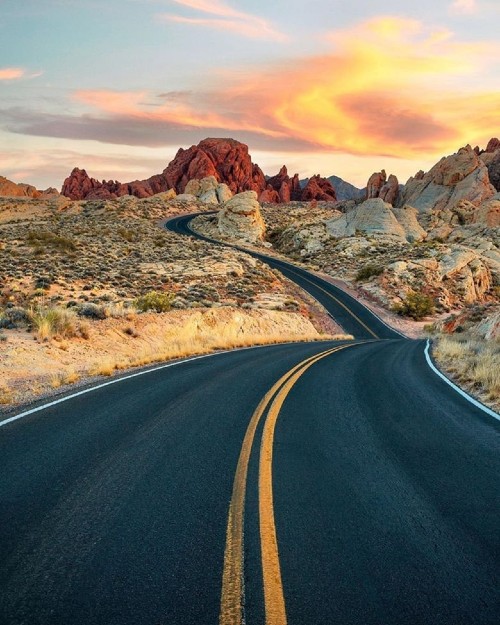 ***
The Quotes of The Day
Quote I

"I was 13 when I was incarcerated for marijuana. To see that today I'm going to possibly open a dispensary where I'll be selling weed legally, it's just, I would never imagine this," CONBUD founder Coss Marte
Quote II

"[It's] a flag that has a little piece of everything for everyone, a flag that everyone can look at and see themselves in," State Sen. Dan McCay, R-Lehi
Quote III

"I'm not going to be out there for the national anthem. If the league continues to want to play it, that's fine. It will be all season long, I'll not be out there," she said. "I feel like more are going to probably do the same thing. I can only speak for myself." WNBA player Brittney Griner
Quote IV

"They don't know where they are and they don't know where they're going — and often aren't told until their arrival. Prisoners are being functionally disappeared for days or weeks in the prison system," Amnesty International USA's advocacy director for Europe and Central Asia Daniel Balson
I deeply regret I have no fucks to give Mr. Balson.
Quote V

"I expect gun sales will continue to climb as people try to get it as they can because they're afraid their rights are going to be violated, that they're not going to be able to have the right to defend themselves anymore, and I think that's a real worry for a lot of people,Tom Eichhorn, a former law enforcement officer
***

I normally run Comments of The Week on Sunday. The gracious Buck Throckmorton will be sitting in for me so I can chase the elusive Odocoileus virginianus.
The Comments of The Week


***

RIP Ghostbusters star Kymberly Herrin.
***

Drag this one to jail by her nose ring… - I won't argue.

Moar insanity.............
They're bringing us together with their intersectional piety:

Gettysburg College has postponed a painting and writing event hosted by its Gender Sexuality and Resource Centre for people who are "Tired of white cis men." The private Pennsylvania college offered the event as part of a peace and justice, or "P&J," senior project, but has since postponed it after it was shared online. The event, originally scheduled for Saturday, Nov. 12, told people to "come paint and write about" how they are tired of straight, white men. The pieces from the event would then be displayed in the school's dining hall for the campus to view.
***

The FBI requires elimination as we now know it.
Key Takeaways from the FBI Whistleblowers Report

On November 4, 2022, the Republican staff of the House Judiciary Committee published a report based primarily on whistleblower testimony, describing how the FBI and the Justice Department have become politically weaponized against conservatives. I strongly urge every AT reader to download the report and spend 30 to 60 minutes reading the first 50 pages. Here are a few of the salient points.

The Washington Field Office is manipulating its case filing system to feign a nationwide rise in domestic terrorism.
***

Speaking of the Federal Bureau of Illegality........ Judge won't allow Biden FBI obstruction on political basis


Officials in Louisiana and Missouri recently launched a lawsuit against the Biden administration seeking information about alleged collusion between the FBI, the DoJ, and other agencies with social media companies to censor information unflattering to the White House. Lawyers for the White House attempted to prevent some of the depositions from taking place, including that of FBI special agent Elvis Chan. Agent Chan had been identified as having worked directly with Meta to remove certain news stories on Facebook. But U.S. District Judge Terry Doughty of the U.S. District Court for the Western District of Louisiana shot down the request, allowing the depositions to go forward. Needless to say, there are probably some very nervous people biting their fingernails in the White House this week. (National Review)
***

The message is clear. Don't mess with me. Love, Mitch McConnell.

The GOP's post-election finger-pointing intensified Tuesday, with two senators calling for an audit of the National Republican Senatorial Committee.

During a tense, three-hour-long meeting of the Senate GOP Conference, Sens. Marsha Blackburn (R-Tenn.) and Thom Tillis (R-N.C.) said there should be an independent review of how the party's campaign arm spent its resources before falling short of its goal of winning the majority.
***

Remember, schooling is for the children.

Study Shows Kids Who Are Homeschooled Could Miss Out On Opportunity To Be A Gay Communist

U.S. - Education experts are warning about the detrimental effects of homeschooling, as it may cause children to miss out on their opportunity to be gay communists.

"The two essential roles of public education are to turn kids into communists, and then make them gay," said AFL-CIO President Randi Weingarten. "If education fails to accomplish both of those things in the life of a child, it has failed miserably."

Studies show that while homeschooled kids may excel in advanced mathematics, literature, history, Latin, debate, civics, religion, music, art, theoretical physics, and physical fitness, most kids educated by their parents fall woefully short in essential subjects like Communism and being gay.
***

When I think of Mariah Carey, which isn't often. I do not think of her as the Queen of Christmas.

Mariah Carey wanted to become the official Queen of Christmas, but the U.S. Patent and Trademark Office told her that would not be possible.

The 52-year-old pop singer has been unofficially referenced as such for years, thanks in part to her massively successful single, "All I Want For Christmas Is You." Carey was interested in trademarking the title so she could use it on various merchandise, including fragrances, lotions, nail polish, jewelry, cups, mugs, chocolate milk, coconut water, ornaments, toys, dog clothing, masks, lingerie, and sweatshirts, per TMZ.

The "Fantasy" songstress filed the patent request in 2021 but faced opposition from fellow recording artists Darlene Love and Elizabeth Chan, who believed it wasn't fair for Carey to "monopolize" the word "Christmas." Chan filed an opposition, which was ultimately successful.
***
I don't know how this even sounded good on paper, let alone moving it out of the faculty lounge. Adios pizza vending machine.

ANN ARBOR, MI -- An automated pizza vending machine that opened in Ann Arbor has closed after less than a year in service.

PizzaForno brought its pizza vending machine concept to 1210 South University Ave. in January 2022. The machine, open around the clock, served 11 varieties of pizza, including pepperoni, Hawaiian and BBQ chicken. The location closed in September, pulling the company out of Ann Arbor entirely.
***

Orangeman bad. Brown man good.


As if the southern border were not experiencing enough of a crisis with the failures of the Biden administration and record-high border crossings, U.S. District Judge Emmet Sullivan on Tuesday blocked the use of Title 42 to expel migrants at the border.
***

Poland and NATO hold off on starting WWIII.


Mid-afternoon Tuesday, a missile struck the town of Przewodow in eastern Poland close to the Ukrainian border, killing two. The incident immediately set off alarm bells around NATO and the world, as Poland, a member of the military alliance, could invoke Article 5 of the North Atlantic Treaty, bringing all 30 members to its defense.

The Polish government is considering invoking Article 4 of the treaty, which allows any member state to call a meeting of all members to discern if "territorial integrity, political independence or security… is threatened." NATO was due to meet on Wednesday anyway, but the tragedy in Poland has superseded the gathering's planned lineup.

After the incident, the alliance immediately began investigating the origins of the missile, which is essential to determining what the response should be. Poland asserted that the missile was of Russian manufauicture, but President Andrej Duda was careful to specify that who launched it was still unclear. Ukraine and Russia use many Soviet-era missile systems, so just because the weapon was manufactured in Russia does not mean it is Russian.
***

Why? Because, that's why.
Woman who 'married' a rag doll claims their relationship is 'hanging on a thread' after he 'cheated' by texting another woman

Meirivone Rocha Moraes, from Brazil, who married rag doll reveals he cheated

The mother has since admitted their relationship is 'hanging on by a thread'

The duo got hitched in a ceremony attended by 250 people last December

The mother-of-three and her rag doll lover are now sleeping in separate beds
So in other words, she's throwing in the towel.
***
The ONT Musical Interlude & Escape Mood Emporium

Just getting you jazzed up for December ONTs.
On this day: November 16, 1971 - Frank Zappa
Frank Zappa appeared on this week's UK TV music show the 'Old Grey Whistle Test', playing live and showing clips from his '200 Motels' film.
&&&
On this day: November 16, 2002 - The Rolling Stones
Texan multi-billionaire David Bonderman hired The Rolling Stones to play at his 60th birthday party held at the Hard Rock Hotel in Las Vegas. The bands fee was £4.4m. via thisdayinmusic.com

I wonder if he got to select the set list?
***
As my Father would say, "He'll never do that again." Or as I would write, Genius Award Winner.

A 25-year-old man either jumped or climbed onto a moving 18-wheeler before starting to dance, authorities in Texas said.

But when the semitrailer traveling south on the Eastex Freeway passed underneath a bridge, the dancing man slammed into the overpass and was knocked off the vehicle, according to a Nov. 14 news release from the Houston Police Department. He landed on the freeway below.
***

A lesson learned from YouTube is, Tonight's Feel Good Story of The Day.

4th Grader Uses Heimlich To Save Student From Choking

A 9-year-old in Wisconsin is being called a hero after she rushed to save a classmate who was choking.
***

Tonight's ONT has been brought to you by Answers.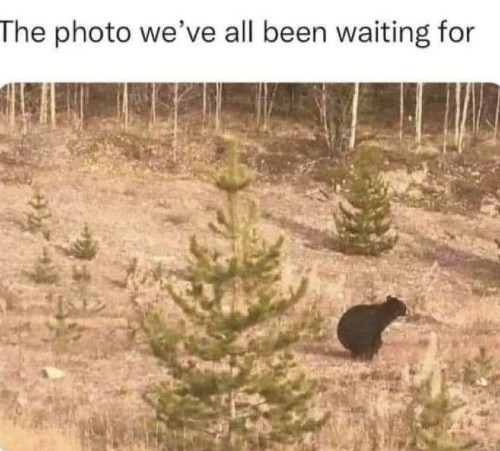 Notice: Posted with permission by the Ace Media Empire and AceCorp, LLC. Believe it or not no animals were injured in the production of The ONT.

posted by Misanthropic Humanitarian at
09:52 PM
|
Access Comments