« Helping Humans Cafe
|
Main
|
Daily Tech News 15 November 2022 »
November 14, 2022
Monday Overnight Open Thread (11/14/22)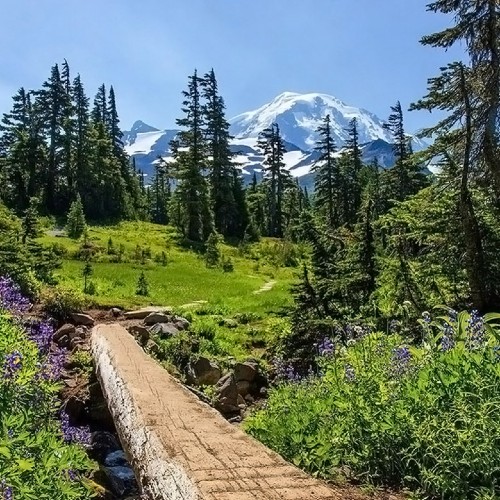 ***
The Quotes of The Day
Quote I

"We have received the message, but we will not accept and are rejecting condolences from the US embassy," Turkish Interior Minister Suleyman Soylu
Quote II

It shouldn't be this scary to talk… Dave Chappelle
Quote III

If they counted money the way they're counting ballots, those people would be in Lake Mead tied to a cinder block," Walter Kirn
Quote IV

"I myself am made entirely of flaws, stitched together with good intentions."Augusten Burrough
***
And this boys and girls is why I do not subscribe to anything from the Salem Media Group. Kevin McCarthy's deserved victory.

As minority leader over the past two election cycles, McCarthy has done an outstanding job of recruiting the best and most electable candidates. He raised the necessary resources to help them win. Despite Republican losses of the White House and a Senate majority in the 2020 election, McCarthy was able to do the impossible: secure a net gain of 14 seats in the House.
The ripest opportunity in years and we gain the majority by 3 seats. Fuck off Edward Atsinger. Another doucheweasel happy to embrace the McFailure Wing of the GOP.
***
Leave it to the NEA to water down the definition of "Love".

Educators love their students and know better than anyone what they need to learn and to thrive.
Love? The only thing the NEA knows about love is the cushy tenured self-serving jobs they hold.

At least the NJ Teacher's union understands "Love".

A New Jersey teachers union hosted a drag queen story hour as a part of its annual convention, according to the convention program.

The New Jersey chapter of the National Education Association (NEA), the largest teachers union in the country, hosted a "LGBTQIA+ banned books drag queen story hour" on Nov. 11 at its 2022 convention, according to the program. The 2022 New Jersey Education Association (NJEA) convention promoted the drag queen story hour as a way for educators to "explore and express their intersectional identities."
***

We are told the economy is rocking. (Cough, gag, cough) Looks like 10,000 Amazon employees will really be rocking.

Amazon.com Inc. plans to cut about 10,000 jobs, the largest ever headcount reduction at the e-commerce giant as it braces for slower growth and a possible recession.

The layoffs, which could begin as soon as this week, will likely target Amazon's devices group, responsible for the Echo smart speakers and Alexa digital assistant, as well as Amazon's retail divisions and human resources, according to people familiar with the matter.

Teams are making the decisions on where to reduce headcount as part of the company's annual planning process, said the people, who requested anonymity to discuss a confidential matter.
***

I feel fvcking horrible. Don't you? Nah not really.

Grim outlook on global warming emerges from UN conference
Necessary carbon reduction targets will not be met; the US and China will have to work together to prevent further damage.
I wouldn't mind it being a few degrees warmer this upcoming Saturday. Just sayin'....
***

Once upon a time, a teacher said: Mr. & Mrs. Molina, if only Sonny would apply himself.

An Illinois man added another Guinness World Record to his collection when he wore five hundred and nine lanyards around his neck.
Sonny Molina is a surgical nurse and said that the record attempt was a tribute to the healthcare system that he works at.
***

Once again the USA demands everyone to accept it's brand of Diversity. This should go over like a turd in a punch bowl.

The United States men's national soccer team unveiled new uniforms for the World Cup, changing the patriotic red stripes in their crest to rainbow hues in support of the LGBTQ+ community. But Twitter is not here for the baseless "virtue signaling."

Qatar is the first Middle Eastern country to host the soccer tournament and the location selection has been hugely controversial due to Qatar's vocal anti-gay policies.
***

Bummer. Bump stocks are still illegal. Thanks SCOTUS.

The U.S. Supreme Court has rejected a challenge to a federal ban imposed under former President Donald Trump on devices called "bump stocks."

"The justices declined to review an appeal by a group of firearms dealers and individuals in Minnesota, Texas, and Kentucky after a lower court rejected their argument that the government had violated the U.S. Constitution's Fifth Amendment takings clause by effectively taking their private property without just compensation," Reuters reported
***
Believe it or not, yours truly has truly done some stupid shit over the years. And I've always wanted to keep it as quiet as possible. Something about shame or embarrassment. Not today folks.

When our brains are on autopilot, it can lead to disastrous results that either manifest immediately or gradually over time. Being on emotional autopilot causes us not to consider our reactions in interpersonal relationships.

The same could be said of our jobs. While autopilot is sometimes good for tasks that don't require a lot of though, you can get in trouble just coasting through tasks without a second thought.
***
Celebrity news. Sorry. Not sorry. No matter how hot she is, somewhere out there is a guy who's sick and tired of putting up with her shit. Or in this case, she's gone and he is back to winning football games.

t's been just a few weeks since Tom Brady and Gisele Bündchen announced their divorce, but sources who know the couple say the Brazilian supermodel is sending a message to her ex by posing in flagrante with jiu-jitsu hunk Joaquim Valente.

Page Six is told that Bündchen has known Valente, who lives in Miami, for at least a year and a half. She met him after signing up her son Benjamin, 12, for lessons in the ancient art of Japanese self defense before taking lessons herself.

While sources close to the 42-year-old model insist to us that she is not dating Valente, who is believed to be in his early 30s, a family source said: "It certainly looks like Gisele is showing off — and showing Tom what he's missing."
***

Perhaps crime doesn't pay. But in NYC there doesn't seem to be a big downside to being caught.

NYC Judge lets criminal possessing 20k rainbow fentanyl pills free without bail

49-year-old Manuel Pagan was arrested for possessing 20 thousand fentanyl pills that were rainbow colored, rumored to attract children.

While countless people who require opioids to alleviate their pain are forbidden to acquire them; criminals like Manuel Pagan are allowed to roam the streets.
***

Our pal and regular commenter Wyatt Earp will see his job become more difficult in the City of Brotherly Love. Philadelphia preparing for potential bus of migrants from Texas

Officials in Philadelphia are preparing for the potential arrival of 52 migrants on a bus from Del Rio, Texas, sometime this week.

It would mark the first time that migrants have been driven from Texas to Philadelphia, though Texas Gov. Greg Abbott has sent thousands on buses to New York City, Washington, D.C., and Chicago.

A spokesperson for Philadelphia Mayor Jim Kenney told Fox News Digital that "the situation is still fluid" and the exact timing of the potential bus trip is unclear.


"This information was relayed to us from a community partner organization as Texas officials have not coordinated with the city," the spokesperson said. "We do not have an exact location of where the bus will disembark, nor do we have any specific information about those on board, nor do we know if other buses are planned."
***

I wish I could get the taxpayers to pay for my art.
Libraries Are Launching Their Own Local Music Streaming Platforms
It's not Spotify, but some cities now host music platforms with their own local flavor.

If you're fed up with streaming behemoths like Spotify, there's now another place you can go to discover new music: your local library.

Over a dozen public libraries in the U.S. and Canada have begun offering their own music streaming services to patrons, with the goal of boosting artists and local music scenes. The services are region-specific, and offer local artists non-exclusive licenses to make their albums available to the community.
***
The ONT Musical Interlude & Air-Fryer Emporium
&&&
&&&
***

He identified as Irish and not a criminal. Genius Award Winner.

Florida Man Busted For Faking 'Irish' Nationality To Commit Fraud

A Florida man has been arrested after committing multiple fraudulent transactions while pretending to be an Irish national, local station NBC-2 reports, citing the Florida Department of Law Enforcement.

I would have loved to hear his Sconnie Irish brogue.
***
Instead of belittling the man, UK's men's basketball coach John Calipari became " Tonight's Feel Good Story of The Day.

My family's American dream started in a Clarksburg, WV coal mine, so this picture hits home.

From what I've been told, after his shift, he raced to be with his son & watch our team. Don't know who this is, but I have tickets for him & his family at Rupp to be treated as VIPs!!
***

Tonight's ONT has been brought to you by Non-Compliant American With Disabilities Act Toilets.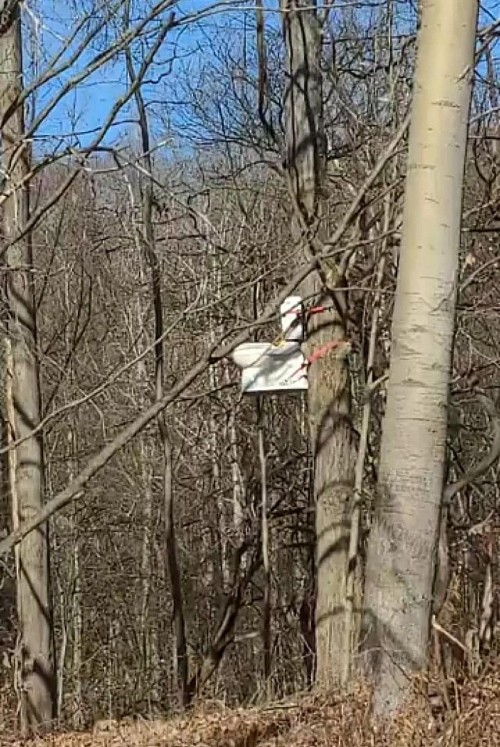 Notice: Posted with permission by the Ace Media Empire and AceCorp, LLC. Legal representation provided by Dewey, Cheatem & Howe, S.C. Your host's wardrobe generously donated by the merchants of St. Vinnie DePaul's.


posted by Misanthropic Humanitarian at
09:55 PM
|
Access Comments