« Halloween Cafe
|
Main
|
Daily Tech News 1 November 2021 »
October 31, 2022
Monday Overnight Open Thread (10/31/22)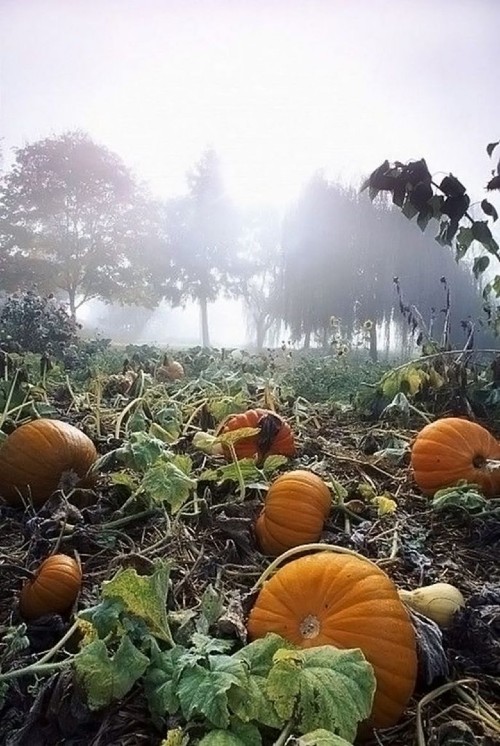 ***
The Quotes of The Day
Quote I

"I feel good. I feel like I'm, you know, kind of being an example for people that's in my situation. Letting them know that just because you are living on the streets doesn't mean that you have to just let go of everything." Q
Quote II

"Something I've come to realize with the growth of 'gender-affirming' surgeries and 'gender-affirming' medical care is that we're right in the middle of an extraordinary medical atrocity," Michael Egnor, a pediatric neurosurgeon and professor at the Renaissance School of Medicine at Stony Brook University in New York
Quote III

Look, it's pretty clear that this was just one more Trump-inspired attack on Our Democracy, and to fail to accept this wholeheartedly is to be a conspiracy theorist who is blaming the victim and doing Putin's bidding. It's also racist. Kurt Schlichter
Quote IV

"We're spending a lot of time and a lot of money and effort to clean up Rose Hill Cemetery, and do away with all of the bad things that happen. As soon as we feel like we're accomplishing something, this happens," Rose Hill preservationist Joey Fernandez
A homeless camp has sprung up in the cemetery near here where Duane and Greg Allman, and Elizabeth Reed, are buried. Garbage, tents, needles, and Democrats are strewn all over the place while the City tries to decide what to do with these poor vagrants down to their last silver dollar.
So what does the city do about the homeless camp in the cemetery? They take food and water to them, probably some needles, and send in a team of "providers". (H/T f'd)

***

Let's start with a little humor.............
***

This is not a Firesign Theater spoof. Everything you know about recycling is wrong.

Even Greenpeace has finally acknowledged the truth: recycling plastic makes no sense.

This has been obvious for decades to anyone who crunched the numbers, but the fantasy of recycling plastic proved irresistible to generations of environmentalists and politicians. They preached it to children, mandated it for adults, and bludgeoned municipalities and virtue-signaling corporations into wasting vast sums—probably hundreds of billions of dollars worldwide—on an enterprise that has been harmful to the environment as well as to humanity.

Now Greenpeace has seen the light, or at least a glimmer of rationality. The group has issued a report accompanied by a press release headlined, "Plastic Recycling Is A Dead-End Street—Year After Year, Plastic Recycling Declines Even as Plastic Waste Increases." The group's overall policy remains delusional—the report proposes a far more harmful alternative to recycling—but it's nonetheless encouraging to see environmentalists put aside their obsessions long enough to contemplate reality.

The Greenpeace report offers a wealth of statistics and an admirably succinct diagnosis: "Mechanical and chemical recycling of plastic waste has largely failed and will always fail because plastic waste is: (1) extremely difficult to collect, (2) virtually impossible to sort for recycling, (3) environmentally harmful to reprocess, (4) often made of and contaminated by toxic materials, and (5) not economical to recycle." Greenpeace could have added a sixth reason: forcing people to sort and rinse their plastic garbage is a waste of everyone's time. But then, making life more pleasant for humans has never been high on the green agenda.
Yes, those in the know, knew.
***

I suppose when you are an "Influencer" you have to constantly up your game. She might want to work on her butt.

A social media influencer filmed herself hitting a golf ball into the Grand Canyon is facing criminal charges in relation to the incident, the Grand Canyon Park Service announced via the New York Post.

The agency -- which didn't identify the woman, but acknowledged she had 7 million followers on TikTok -- said it received a report of the incident, as well as of the woman allegedly throwing her golf club into the canyon near Mather Point.

"On October 26, an individual posted a video to her personal TikTok page showing her hitting a golf ball and throwing a golf club into the canyon near Mather Point," Grand Canyon National Park wrote on its Facebook page. "Members of the public helped identify the individual's social media account. On October 27, Grand Canyon Law Enforcement identified, located and contacted the individual responsible for the incident. Charges and a court appearance for the individual are pending. Throwing objects over the rim of the canyon is not only illegal but can also endanger hikers and wildlife who may be below."
***

Waukesha not Wau-Kee-Sha woman dresses up as local judge for Halloween.(H/T Pete Seria)

Waukesha woman wears Judge Dorow costume for Halloween: 'I dressed up as a superhero'
Donned in robes, a black wig and dark rimmed glasses, the mom of two dressed up as Judge Jennifer Dorow who presided over the Darrell Brooks trial.
***

Miss Voodoo, an acquired taste I believe.

But it turned out that Miss Voodoo had some peculiar views about marital relations. Unprompted, she told a reporter that she thought American husbands were browbeaten and should slap their wives.
***

The problem with the death penalty? It is isn't imposed quick enough.
Let's cut right to the meat of this disturbing story. (Sorry, had to).

Henry Eugene Hodges, a death row prisoner serving time at Riverbend Maximum Security Institution in Nashville, Tenn., is going to have a tough time going to the bathroom for the foreseeable future, as he recently became so infuriated at being denied a request to be placed on suicide watch that he sliced off his penis in protest.
***

If there is one democrat candidate I want to see lose and never hear from again. This bitch is in my Top 10. Tank Abrams

US Abortions Decreased by 10,000 After Roe Overturned
***

I find it hard to believe that an elected official would be engaged in pettiness and double standards.

We'll likely learn later today whether Santa Clara County, California Sheriff Laurie Smith will be forced to step down from her position several weeks before she's set to officially leave office, with a jury now considering whether to find her guilty of corruption and willful misconduct in a civil trial sparked by allegations of favoritism and a pay-to-play mentality when it came to issuing concealed carry permits in the county.


As we've reported over the past several weeks, several witnesses for the prosecution have described how they were able to acquire a carry license even when they didn't fulfill all of the requirements under California law, while others documented the department's inaction and failure to process their permit applications even after they had provided evidence that they were the victims of ongoing stalking or threats of violence. During closing arguments last Thursday, prosecutor Gabriel Markoff reminded jurors of the double standard employed by the sheriff's department when it came to carry permits.
***
The ONT Musical Interlude & Chocolate Addiction Emporium
Born on this day: 31 Oct 1937
American folk singer-songwriter Tom Paxton. His songs have been recorded by many artists including: Bob Dylan, Sandy Denny, Joan Baez, The Seekers, Marianne Faithfull, John Denver, Dolly Parton and Porter Wagoner, Johnny Cash, Willie Nelson and The Move. via thisdayinmusic.com
&&&
Born on this day: 31 Oct 1947
Singer, songwriter and musician Russ Ballard from English rock band Argent who had the 1972 UK No.5 single 'Hold Your Head Up' and the hit and 'God Gave Rock and Roll to You'. Ballard has written songs for many artists including, Roger Daltrey, America, Three Dog Night, Santana and Brian May. via thisdayinmusic.com
***

This arrest must have been comical. Genius Award Winner.

Cops: Suspect Claimed Free Pass On Meth
Floridian, 50, explained he was "allowed to carry" the drug


OCTOBER 27--After a sheriff's deputy found an uncapped syringe and a crystal substance among his belongings, a Florida Man demanded that the cop call the FBI and local police since he was purportedly "allowed to carry methamphetamine," according to an arrest report.

Robert Lawson, 50, was questioned yesterday after he was spotted loitering near a wooded area in Clearwater, cops say. During a "consensual encounter," Lawson reportedly gave police permission to search him and his bags.
***

Awww. He'll never have a chance to change his life around. Tonight's Feel Good Story of The Day.

An alleged home intruder in Alexandria, Louisiana, chased a resident Saturday morning before the intended target shot him dead.

KALB reports police received a call on the shooting around 6:20 a.m.

WNTZ notes police arrived to find that 26-year-old Deon Dominique Hammond had allegedly been banging on the back door of the home, demanding that someone let him in.
***

Tonight's ONT has been brought to you by Costumes.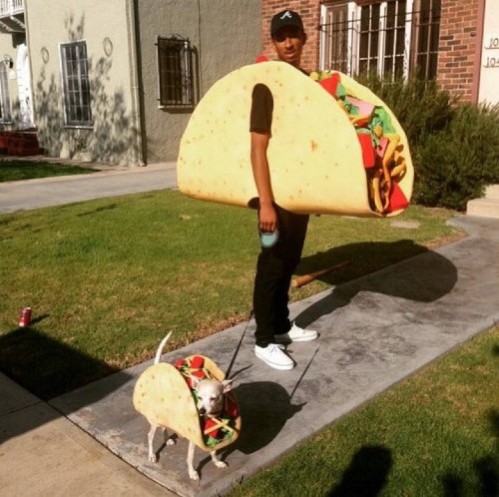 Notice: Posted with permission by the Ace Media Empire and AceCorp, LLC. Not one single stinkin' gram of pumpkin spice was used in the production of The ONT.


posted by Misanthropic Humanitarian at
10:01 PM
|
Access Comments