« Mid-Morning Art Thread
|
Main
|
"Burn In Hell You Piece of Shit:" Waukesha Christmas Parade Race-Murderer Darrell Brooks Convicted on Six Counts of First-Degree Murder »
October 26, 2022
Wednesday Morning Rant [Joe Mannix]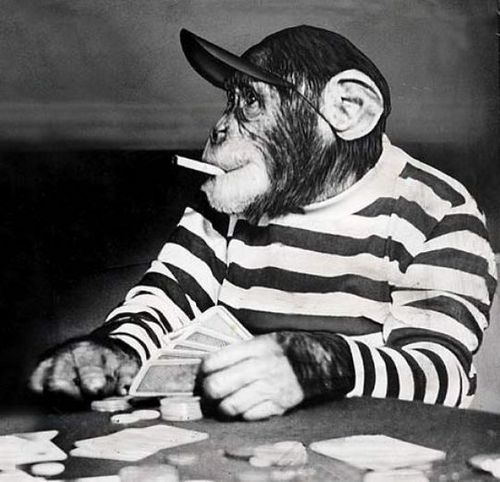 Coronation
The CCP's 20th Party Congress just wrapped up. Xi Jinping was elected to his third term as General Secretary and head of the military and the Standing Committee was packed with Xi supporters. They also amended the constitution to install Xi specifically as absolute ruler of Party, Nation and Military. Any hopes of a coup or that Xi would not be re-elected to his third term were dashed and the Congress is now concluded with Xi having strengthened his position greatly. He is now, for all intents and purposes, the new Emperor. He even had his predecessor - the still extremely powerful Hu Jintao - removed from the event and stripped his own Premier, - Li Keqiang - of his position. Division of power in CCP China is a thing of the past and Xi is large and in charge.
So what comes next? I don't know, of course, but I have some guesses. We'll see in 2027 how I did, but here is some of what I think might happen next. Keep in mind, please, that I'm just some idiot on the Internet and remember the old adage about opinions and southern orifices.
1. China's economic decline continues and worsens.
Xi is not his predecessors and economic growth is not his main objective. He is much more Mao than Deng and Dengism is going to come to end. The economy remains important, of course - especially with a large population that had gotten used to things getting better - but it is not paramount. Redistribution policies ("Common Prosperity") will grow as well, as will reasserted state control of industries. The real estate problems will continue to grind onward and the banking system will continue to decline. Megaprojects will fail at a faster rate. Major civil unrest is possible.
2. Industrial realignment will gather steam
Related to the first, manufacturing will continue to relocate, mostly to Southeast Asia and India. China is no longer the low-cost manufacturer it once was and it's harder to scare up workforce at rates that keep them competitive. Xi will likely try to force people into those jobs by attacking the alternatives - such as his attacks on courier and web businesses, social media, gaming, etc. - but it won't work well enough. China's problems in the high tech space, especially chip design and manufacturing, will not improve and will likely worsen, further encouraging flight in higher-value industries.
3. Increased internal control
Liberalization is over and the Party will reassert control. Mass-scale control measures will continue even after the Party backs off of "zero COVID" and everyday life will be more controlled than it was prior to COVID. Censorship will escalate and travel will be more difficult. Foreign travel - already under scrutiny and limitation - will be further limited.
4. Demographic declines will not be arrested or reversed
Attempts to undo the one-child policy will fail. The two-child policy and the newer three-child policy will not be successful. The economic declines, cost of living, sex distribution and general attitude will not reverse despite Party pressure and incentives. Expect some significant new policies and possibly subsidies for having more children, and expect the birth rate to remain negative.
5. Increased risk of military conflict
Taiwan is an obvious possibility and that might happen (probably in '24 or '25 if it does). If not Taiwan (or not exclusively), look for a ramp-up in Chinese military activities in the South China Sea and around SE Asia. As SE Asia becomes more competitive and a bigger economic threat, it is possible that China will attempt to control trading routes or interfere with commerce in that region.
6. China remains powerful and belligerent
China is having a rough time and I think it is continue to get worse, but they it will keep trying to grow its hegemony and power, particularly in Asia and Africa. They may try to maintain inroads in South America, but I think growth of Chinese influence there will level off or reduce. China may try to bring Russia into its sphere, and that may succeed. Chinese influence over international organizations and various foreign leaders will continue if not grow, as will espionage activities.
So we'll see over the next five years. What do you think Xi's coronation means for the future? Does it mean anything at all?

posted by Open Blogger at
11:00 AM
|
Access Comments