« Mid-Morning Art Thread
|
Main
|
Alaska GOP Votes 49-8 to Censure Mitch the Bitch McConnell -- For Spending $5 Million to Beat the Actual Republican Conservative Kelly Tshibaka, to Protect His Liberal Abortion-Crazy Ally Lisa Murkowski »
October 25, 2022
Tuesday Morning Guest Rant [Joe Mannix]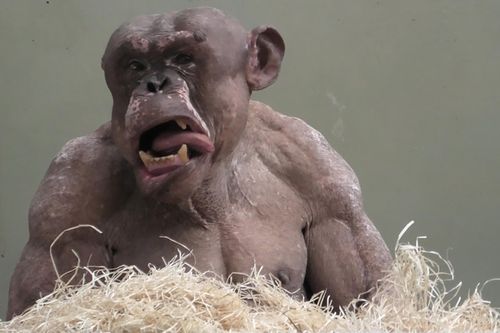 What's Going On With China Policy?
It's no secret that the CCP hated Donald Trump and he more or less returned the sentiment. During the 2020 presidential campaign, various Chinese operators made it fairly clear who they would prefer. As we have learned both from public information like Hunter Biden's "art" scam and from information that was never supposed to be public from the Laptop From Hell, the Chinese have handsomely rewarded the Biden family. They were rewarding the Biden family for a reason.
I would expect given the background that China would get whatever China wanted from the Biden Administration. Oddly, though, there have been many developments that appear to point in the opposite direction. Not only is China not getting whatever China wants, there have been various actions recently that seem to be things that China explicitly does not want. I don't understand it, and that makes me nervous.
For example, there's the CHIPS act. It won't work to accomplish the goal it claims to pursue, but that goal is something that China doesn't want because they want to replace Taiwan in semiconductors - not see the US/Taiwan dominance of that industry continue. Yet it passed courtesy of their creatures in the House and the White House. The US has also continued to blacklist and cut off various CCP-connected high-tech enterprises and find people end-running it to cut them off, too. The government has also expanded its high-end semiconductor export bans against China and has been very hands-on with ensuring foreigners play ball, too, if they use American technology in what they sell (they all do). Then, of course, there's Pelosi's recent trip to Taiwan and Garland's presser yesterday about Chinese spies and influence operations and the various investigations around it.
That's a lot, but there are also the things the Administration has done by inaction. Namely, they have left in place a lot of what Trump laid down during his term. Much of the battery of tariffs, export controls, scrutiny, diplomatic pressure and more have continued. The Biden Administration hasn't torn those down, which I expected it would. Not only did the Administration not roll back all of Trump's anti-China policies, they've been compounding them.
Then there's the "gaffes." Biden is a loose cannon and totally uncontrollable in terms of what he says which is why the White House always has to "walk back" what the dotard says. A China-related example of that is his remark about Taiwan when he asserted that the US would defend Taiwan if it got invaded from across the Strait. I don't know what Biden was talking about (and neither does he) but it came from somewhere - an internal discussion or intelligence briefing, scuttlebutt in the White house - somewhere. Not exactly a pro-China statement.
There have been some China-friendly acts, too - like ensuring that the "Princess of Huawei" Meng Wanzhou got released and repatriated - but the balance of action that I am aware of has not been particularly pro-China and is largely anti-China. This is one area where this Administration has done the opposite of what I expected. That makes me nervous. If the Biden Administration is actually being tough on China - and it appears to be - then what's the angle?
I hate waiting for the other shoe to drop.

posted by Open Blogger at
11:00 AM
|
Access Comments