« Mid-Morning Art Thread
|
Main
|
CBS "Journalist" Surprised, Saddened When Bipartisan Focus Group All Agrees That Wokeness and Gay/Trans Indoctrination in Schools Is Inappropriate -- Including the Democrat »
October 24, 2022
THE MORNING RANT – The Jobs Impact of Student Debt Not Being Repaid; Murkowski To Vote For Democrat in Alaska's US House race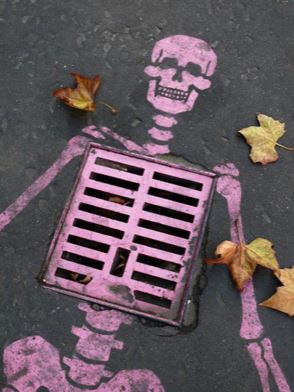 Student Debt Forbearance Means Income That Doesn't Need To Be Earned For Debt Repayment
With the future of student debt repayment in the news again, can we discuss what impact there has been on the economy when billions upon billions of dollars are "loaned" each year to students who are free to then spend the money without repaying it?
Don't forget, despite whatever news you are reading right now about President Biden's debt forgiveness program being temporarily blocked by a federal court, there has been zero required loan repayment since March 2020. All federal student debt has been on forbearance for over 2 ½ years.
How much in required student loan repayments have been given forbearance since March 2020? According to this Money magazine article from April 2022, about $195 billion in scheduled payments were not made over those two years. That probably totals up to about $250 billion by now. The total loan balances that are not being repaid now exceed $1.7 trillion.
Meanwhile, we have what seems to be a puzzling economic situation, in which we have a recession, yet the labor participation rate has declined and employers can't find labor.
Well consider this - before Covid, responsible people who had taken on student loan debt ultimately had to seek employment to earn wages which they could then use to make their monthly loan payments.
That $250 billion in payments that were not made since March 2020 is $250 billion that didn't need to be earned in the workplace. I'll keep the math general, but that comes out to about $100 billion per year, which translates to several million jobs.
In summary, by forbearing student loan repayment long after the pandemic ended, Biden has exacerbated the labor shortage and incentivized many able bodied people who should be in the work force to abstain from employment.
*****
Murkowski Joins Romney In Voting For Democrats in '22 Congressional Races
Ace has already given solid coverage to Mitt Romney's (most recent) despicable betrayal, in which he is working to defeat Utah Senator Mike Lee and replace him with the "Independent" leftist Evan McMullin, who will caucus with the Democrats if elected.
Now Republican Senator Lisa Murkowski of Alaska has announced that she is voting for Democrat Mary Peltola in the '22 election for Alaska's lone seat in the House of Representatives.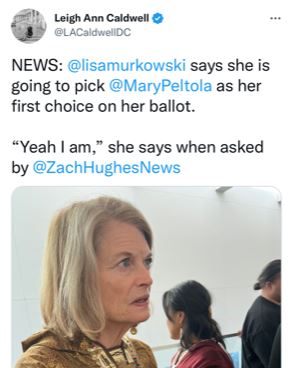 It's only been a couple of months since all the establishment Republicans were hurling vile accusations of betrayal at Wyoming Republicans for voting incumbent "Republican" Liz Cheney out of office. She was replaced with a more conservative Republican who won't work to advance Nancy Pelosi's agenda.
Yet Romney is trying to replace a sitting Republican Senator from his own state with a Democrat, and Murkowski is actively trying to keep Alaska's House seat in the hands of the Democrats.
Shockingly, all those polite Republicans who wept over Liz Cheney's defeat are quiet about Romney's and Murkowski's betrayals.
By the way, it is Sarah Palin who Murkowski is trying to defeat, thus the GOP establishment is all on-board with electing a Democrat over a MAGA heroine.
After Georgia's 2021 senate special elections, MAGA voters were pilloried by Conservative, Inc. for not turning out in enough numbers to elect Veruca Loeffler and David Perdue to the US Senate. As you may recall, Loeffler's husband is the CEO of the New York Stock Exchange, and the Senate seat was a gift he tried to purchase for her with his wealth. Perdue is a globalist who took great pride in outsourcing American jobs to China. Establishment Republicans were apoplectic that deplorables didn't flood the polls to vote for those two.
Yet those same faux-conservative pundits and polite Republicans are now quietly cheering on Romney and Murkowski in their efforts to hand what should be safe Republican seats over to the Democrats.
It's hard to win the political battles when so many people wearing our uniform are actually soldiers of the left, and trying to subvert our efforts.
*****
Dirty Harry At The Toll Booth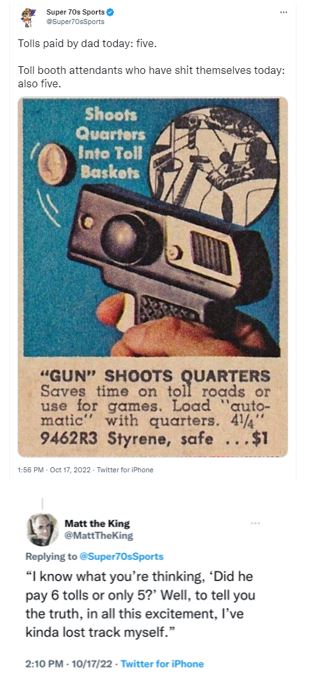 *****
Math Is Hard – Midway Airport Edition
Maybe the third taco is bigger?

So, do six tacos cost $31.47 (three x $10.49) or do they cost $34.58 (two x $17.29)?

*****
Songs of the Season
Here is a great version of Bach's classic organ piece "Toccata in D Minor," a work which somehow came to be associated with haunted houses, presumably from the great era of horror movies.
This features the beautiful pipe organ from the Salt Lake tabernacle, and a nice spooky haunted house backdrop.
Have a great week.
(buck.throckmorton at protonmail dot com)


posted by Buck Throckmorton at
11:00 AM
|
Access Comments