« Doggie Ding Dong Ditch Cafe
|
Main
|
Daily Tech News 26 October 2022 »
October 25, 2022
Tuesday Overnight Open Thread (10/25/22)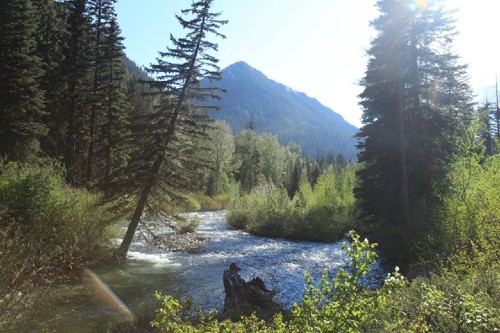 ***
The Quotes of The Day
Quote I

"The Biden Administration and Ukraine's friends across the globe must be quicker and more proactive to get Ukraine the aid they need," Senator Mitch McConnell (R-KY)
Quote II

"I don't see how they can do that. I don't see how they can use our names and put stuff out like that out there." Shirley Hughes mother of a Jeffrey Dahmer victim
Quote III

'It was a frightening place and a highly traumatic experience, where I was in a communal cell with long-term prisoners who had committed very serious crimes" British businessman Fergus MacLeod
***

Anderson Cooper seems like a swell fellow. Nah. Just kidding.
***

Language-Warning NSFW
***

The oldest Mis. Hum. Tax Exemption lived in a city where no one had a garage in about a 5 city block radius. One was lucky to be able to park within 100' of their apartment. Renters having a difficult time with EVs.
New York is only the latest state to schedule a ban on the sale of gas-powered vehicles and move toward all-electric vehicles in a relatively short period of time. They join California and several other states in either implementing this sort of change or undertaking studies that will lead to the same result. We've already examined the issues that many drivers of EVs have been running into when trying to find charging stations to keep their cars and trucks rolling, particularly in wide, rural regions. But an entire class of other drivers is facing similar difficulties even in cities where charging facilities are supposedly more abundant. Renters are having a tougher time taking care of their charging needs, and that's a fairly major issue in a country where basically half of the adults are renters. (Associated Press)
Imagine the cost to equip lodging establishments with enough extension cords.
***

In an attempt to remain relevant and in the spot light, Hillary Clinton has a public case of diarrhea of the mouth.

Failed presidential candidate Hillary Clinton recently released a video where she claimed that "right-wing extremists already have a plan to literally steal the next presidential election."

"I know we're all focused on the 2022 midterm elections and they are incredibly important but we also have to look ahead because you know what? Our opponents are certainly are. Right-wing extremists already have a plan to literally steal the next presidential election, and they're not making a secret of it," she said.
***

Isn't it nice that New Jersey lawmakers are attempting to loosen gun possession laws?

Legislation restricting the right to carry and imposing a host of new legal requirements on those hoping to exercise that right is making its way through the New Jersey legislature, and on Monday the Assembly Oversight, Reform, and Federal Relations Committee took up the measure. The committee ended up tweaking some of the language in the gun control bill, but not nearly enough to avoid a lawsuit over the constitutionality of the anti-gun mandates that have so far survived.
***

A one night stand that didn't take place and the carnage that it left. If I were "Karen" I would have kept my damn mouth shut.

Mum-of-two leaves her husband of 14 YEARS for a stranger she was convinced was her 'soulmate' after ONE 'magical' night at a conference - only to be ghosted by him

Amanda Trenfield went to conference with her husband to 'rekindle' romance

But while she was there the mum-of-two met her 'soulmate' in Jason

They shared a few kisses before deciding there was a deeper connection
Amanda left her husband a few weeks later but was rejected by Jason too
Twitter were at odds with Amanda's decision and weren't sure it was right
***

Will this replace the bathtub/shower? Only time will tell.

This Japanese Company Is Working on a Human Washing Machine

Science, a Japanese technology company specializing in bathroom and kitchen innovation, recently unveiled plans to produce a washing machine for humans.

Believe it or not, the concept of a human washing machine isn't new. At the 1970 Osaka Expo, Japanese electronics giant Sanyo Electric showcased its 'Ultrasonic Bath', a human washing machine that cleaned, massaged, and dried the occupant in a fully-automated 15-minute cycle". The concept never really took off as a commercial product, but now another Japanese technology company wants to take a shot at it, promising to deliver a modern take on the human washing machine by 2025.
***

How Google's former CEO Eric Schmidt helped write A.I. laws in Washington without publicly disclosing investments in A.I. startups


About four years ago, former Google CEO Eric Schmidt was appointed to the National Security Commission on Artificial Intelligence by the chairman of the House Armed Services Committee.

It was a powerful perch. Congress tasked the new group with a broad mandate: to advise the U.S. government on how to advance the development of artificial intelligence, machine learning and other technologies to enhance the national security of the United States.

The mandate was simple: Congress directed the new body to advise on how to enhance American competitiveness on AI against its adversaries, build the AI workforce of the future, and develop data and ethical procedures.
***

Heading underground 200' and to get stuck. Interesting vacation story.

Tourists stuck 200 feet underground after Grand Canyon Caverns elevator breaks
COCONINO COUNTY, Ariz. - Five people touring the Grand Canyon Caverns over the weekend were rescued after they became stuck when the elevator that took them more than 200 feet underground broke down.
***

Don't want an EV, you have psychological issues according to Secretary of Transportation Pete Buttplug.

There are plenty of policy choices that could help electric vehicles (EV) go truly mainstream: ongoing tax credits for EV purchases; more investment in charging stations; outright bans on sales of new gas-powered vehicles, like the one California intends to have in place by 2035.

As secretary of the US Department of Transportation, Pete Buttigieg can discuss any of these measures at length (and did during an Oct. 24 visit to Quartz parent G/O Media's office in New York). But as the longtime owner of a used Ford C-Max hybrid minivan, he also acknowledged the basic psychological hurdles that will need to be overcome on the way to mass adoption.

How about worrying about and doing something constructive on the diesel fuel shortage.
***

9 years in a Russian prison. The appellate process didn't go well for Brittney Griners.

A Russian court on Tuesday rejected Brittney Griner's appeal after the jailed WNBA star begged for forgiveness for her "mistake" — upholding her nine-year sentence for possessing and smuggling vape cartridges containing cannabis oil.

Griner and her lawyers had asked for acquittal or at least a more lenient sentence, which they said was disproportionate to the offense and at odds with Russian judicial practice.
***
The ONT Musical Interlude & Home Sweet Home Emporium
On this day: 25 Oct 2014
Jack Bruce, best known as one third of Cream died of liver disease aged 71. Bruce played bass, sang and was the principal songwriter in Cream, and his CV reads like a comprehensive guide to the British blues boom, with spells in Alexis Korner's Blues Inc, the Graham Bond Organisation, John Mayall's Bluesbreakers and Manfred Mann. via thisdayinmusic.com
&&&
Born on this day: 25 Oct 1944
English singer and songwriter Jon Anderson, who was a member of The Warriors, and Yes who scored the 1983 UK No.28 & US No.1 single 'Owner Of A Lonely Heart'. Anderson is also noted for his solo career and collaborations with other artists, including Vangelis as Jon and Vangelis. via thisdayinmusic.com
***

The next family reunion will be a hoot. Genius Award Winner.

OCTOBER 18--A Kentucky woman who stabbed her male cousin during a dispute over a borrowed sex toy has been sentenced to 12 months behind bars, according to court records.

Crystal Denham, 34, was sentenced yesterday in Circuit Court in connection with last year's assault of Michael Barton, who police identified as Denham's "cousin and neighbor" in Corbin, a city 85 miles south of Lexington.

Police were dispatched to Denham's home after she called 911 to report that she had stabbed Barton. When a cop arrived at the residence, "Mrs. Denham was sweeping the porch," according to a court citation.
***
Tiffany Chou is a nice sister. Tonight's Feel Good Story of The Day.

A woman built her brother a little house in her back garden and says it's been a "game-changer" to give him the independence he needs.

Tiffany Chou moved back to Hawaii from New York City to look after her 33-year-old brother, who has autism, after hearing that he was unhappy in his residential home.

The siblings, who are both adopted, hadn't lived together for 15 years, so Tiffany was apprehensive about what it would be like because Chris's behavior could be "challenging".
***

Tonight's ONT has been brought to you by Victories.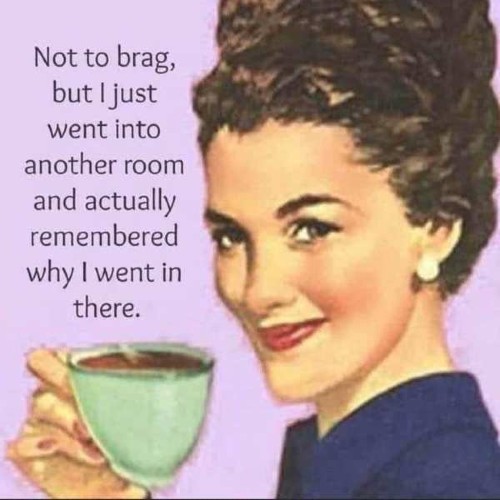 Notice: Posted with permission by the Ace Media Empire and AceCorp, LLC. ONT tips, loose change, drink tokens and burner phones to petmorons at gmail dot com. Everything else to the charity of your choice.

posted by Misanthropic Humanitarian at
10:00 PM
|
Access Comments