« Penguin Care Cafe
|
Main
|
Daily Tech News 25 October 2022 »
October 24, 2022
Monday Overnight Open Thread (10/24/22)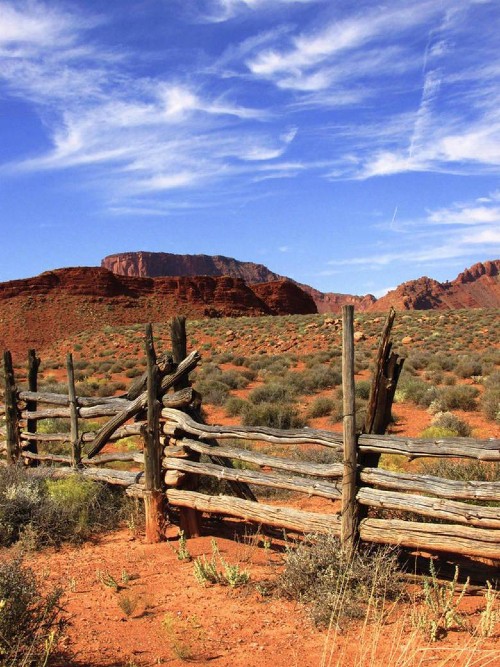 ***
The Quotes of The Day
Quote I

"We want to be stewards of what God has given us, and that's the difference," Hobby Lobby CEO David Green
Quote II

Once a government is committed to the principle of silencing the voice of opposition, it has only one way to go, and that is down the path of increasingly repressive measures, until it becomes a source of terror to all its citizens and creates a country where everyone lives in fear. Harry S Truman
Quote III

A love for tradition has never weakened a nation, indeed it has strengthened nations in their hour of peril. Sir Winston Churchill
Quote IV

"Rarely has the chain of broken expectations and perceived insults and humiliations been greater than they are now. There's almost no trust and absolutely no mutual respect." US Middle East diplomat Aaron David Miller, who now works at the Carnegie Endowment for International Peace.
***

I will resist purchasing an EV for as long as I live.


Report: Ford Electric Truck Battery Replacement Costs Over $35,000

A month or two ago I had to replace my car. I bought a 2019 Ford F-150 XL with slightly higher-than-average mileage for its age and an impeccable service record. The truck is in great shape, and, supply chains being what they are in 2022, I paid more than I wanted to for it.

It still cost less than a replacement battery for an electric vehicle.
***

Collusion and price setting in the rental markets? We are about to find out.

Company that makes rent-setting software for landlords sued for collusion

RealPage worked with some of the nation's largest landlords to raise rents, says lawsuit.

Renters filed a lawsuit this week alleging that a company that makes price-setting software for apartments and nine of the nation's biggest property managers formed a cartel to artificially inflate rents in violation of federal law.

The lawsuit was filed days after ProPublica published an investigation raising concerns that the software, sold by Texas-based RealPage, is potentially pushing rent prices above competitive levels, facilitating price-fixing, or both.

The proposed class-action lawsuit was filed in US District Court in San Diego.
***

Good doggie!!! You deserve several T-R-E-A-T-S!

California K9 alerts to $25M in cocaine during traffic stop

ARCADIA, Calif. – At a time when the United States is setting records in overdose deaths, a major haul of drugs is noteworthy. A narcotic detecting K9 with the Arcadia Police Department alerted to 80 kilograms of cocaine during a traffic stop on Sunday, KTLA reported
***
I enjoy politicians standing up to Wokeness. Hopefully Arizona will elect Kari Lake.

Arizona's Republican gubernatorial candidate Kari Lake has warned the National Football League (NFL) not to "play chicken" with her over the 2023 Super Bowl.

Lake put the NFL on notice during a "debate" on Sunday that the Democrat candidate didn't show up to.

She was asked what she would do if the NFL pushed back against her proposed border policies.

The Super Bowl will be held in Arizona in February.
***
PINEDALE, Wyo. – A hunter accidentally shot himself in the leg while trying to fight off a grizzly bear attack in west-central Wyoming — the second such attack in a week's time, officials said.

Lee Francis, 65, of Evanston, was taken to the University of Utah Health hospital for treatment after the encounter on Friday, the Sublette County Sheriff's Office said. Sue Winchester, a hospital spokesperson, said Sunday she did not have permission to release any information about Francis' condition.

Francis was hunting with his son in an area south of Grand Teton National Park on Friday evening when the bear attacked him. He was able to fire several rounds from his handgun, causing the bear to run away, but one of the rounds hit Francis in the lower leg, the sheriff's office said.
***
And now for Crystal Patterson's 15 minutes of fame.

Woman has people gobsmacked as she claims to spot 'alien' in back seat of car
The woman was shocked by the discovery, which she made accidentally after zooming in on Google Earth, thinking she had spotted something else entirely in the street image

In the run up to Halloween, it's not unusual to see an increase in spooky sightings - as we've all got zombies on the brain. But while some creepy encounters are easily debunked, others are harder to explain. From castle-dwelling ghosts to spirit horses, there's been plenty to send shivers down your spine.

But alien sightings have been few and far between. Luckily, for space lovers - a woman has claimed she's spotted an alien in the US, and some might call the pictures out of this world. The supposed extra-terrestrial being was spotted by Crystal Patterson. The 45-year-old was browsing Google Earth when she was amazed to see an 'alien' in the backseat of a car.
***
***

Shocked I am. I am positive you will be as shocked as I am. Shocked, shocked, shocked.

After two years of pandemic-disrupted learning, nearly every state saw fourth- and eighth-grade students' math scores plummet, the Education Department reported Monday.

The average math scores for students in 43 states and jurisdictions fell sharply in 2022 compared with 2019, with the remaining 10 seeing no significant improvement or decline, according to the 2022 National Assessment of Educational Progress (NAEP), known as the Nation's Report Card. The average math score dropped 5 points for fourth graders and 8 points for eighth graders compared with 2019. Public schools across the country also saw an average 3-point decrease in reading scores for the same grades. Reading scores matched the NAEP's 1992 assessment, and math scores are back to 2003 levels, wiping out decades of progress.

Sarcasm aside. This was so predictable. And the way the school system pushes children through many of them will be deficient in math the remainder of their lives. Sad.
***
***
The best laid plans of mice and men women.

Those who have ever taken driving lessons will understand the temptation to go on a staggering journey to another part of the country for an easier driving test - with the hopes that they pass. You may be hoping for a test with fewer country roads or to avoid that particular roundabout, which you despise.

However, one woman took the long journey in her stride as she travelled 500 miles to another test centre to increase her chance of passing the exam, the Daily Star reports. Constance Kampfer, from London, journeyed all the way to the Isle of Mill off the west coast of Scotland to take her second driving test, which has been dubbed "easier" than most testing centres.
***

As P.J. O'Rourke once said, "Giving money and power to government is like giving whiskey and car keys to teenage boys."

Gov. Gavin Newsom is threatening to halt plans for a $1.7 million toilet in San Francisco.

The toilet received backlash, and demands to explain the cost and two-year construction timeline.

The city's Rec and Park department said the costs included planning, drawing, permits, and reviews.

California Gov. Gavin Newsom is threatening to halt plans to build a public toilet in San Francisco after it received huge backlash over its $1.7 million cost and 2-year construction time.

Newsom's office told the San Francisco Chronicle Friday that it would intervene to halt funding for a public toilet in Noe Valley Town Square if a cheaper, more efficient means of production couldn't be realized.
***

You can catch more flies with honey than with vinegar. Or not, according to this bartender.
Bartender Says Way to Get Bigger Tips Is to "Bully" Customers and Act Richer Than They Are


If you've ever sat down at a bar and felt like the person behind the counter serving you drinks was acting like they were superior to you or carried an over-inflated sense of self-worth, it might be because they've noticed that it helps to get them better tips.

Maybe you felt like they were turning their nose up at you, or perhaps you felt like they were slightly criticizing your beverage of choice, and that very well could be by design.
***

Is Nurse Ratched responsible? Only a thorough investigation will determine the truth.

Slippery, hungry, sometimes angry: Singapore struggles with 'unparalleled' otter boom

Numbers have doubled, with occasional attacks on humans and fish ponds prompting relocation efforts
***

Who the fvck cares about and/or pays attention to Paul Krugman and his babbling?

The US housing market is cratering, as the Fed's rapid interest rate hikes send mortgage costs soaring.

Home sales have fallen for 8 months, and prices are dropping. But economists say worse is to come.

Here's what Jeremy Siegel, Paul Krugman and 5 other top experts say about how painful things will get.

Anyone with a lick of common sense knows what goes up must come down.
***

Talk about a rough first date.

Michigan Man Guilty of First-Degree Murder for Mutilating Grindr Date and Eating His Testicles
***

Hey McDonald's workers the concept is easy. Job = Trading time for money.

'Easy money but I wouldn't do it': McDonald's workers complain about assembling popular Halloween buckets, sparking debate
'Thank you for your service.'
***
The ONT Musical Interlude & Travel Lag Emporium
Born on this day: 24 Oct 1948
English drummer Dale Griffin, Mott The Hoople, best known for classic tracks 'Roll Away The Stone' and 'All The Young Dudes'. The band who made eight albums during their five-and-a-half year existence, reformed to mark their 40th anniversary in 2009 - but Griffin was too ill to take part. Griffin also produced numerous BBC Radio 1 John Peel sessions from 1981 to 1994 including the first professional recording session for Pulp in 1981. Griffin died on 17 January 2016. via thisdayinmusic.com
&&&
Born on this day: 24 Oct 1936
Bill Wyman, bass, The Rolling Stones (1969 UK & US No.1 single 'Honky Tonk Women', and over 30 Top 40 UK & US singles and albums. Quit The Stones in 1993, 1981 UK solo No.14 'Je Suis Un Rock Star'). Now tours with his backing band, The Rhythm Kings, which has featured Albert Lee and Georgie Fame. via thisdayinmusic.com
&&&
On this day: 24 Oct 2017
American pianist and singer-songwriter Fats Domino died aged 89 at his home in Harvey, Louisiana after a long-term illness. Domino attracted national attention with his first recording, 'The Fat Man', made in late 1949 for Imperial Records, an early rock-and-roll record. 'The Fat Man' sold one million copies by 1953 and it is widely considered the first rock-and-roll record to achieve this feat. Domino had 35 records in the US Billboard Top 40. Domino's 1956 version of 'Blueberry Hill' was selected for the Library of Congress's National Recording Registry of historic sound recordings worthy of preservation. via thisdayinmusic.com
***
The following Genius Award nomination was submitted by Isophorone Blog
B for creativity. And an A for Genius Award Winner.
And bonus video............

***

What once were lost are now found. Tonight's Feel Good Story of The Day.

A dog lover has been hailed a 'real-life superhero' for using her drone to reunite families with their lost pups—most recently, just in time before a 'deadly' storm hit.

September 9th was a normal Friday for Erica Hart, as she abandoned her shopping trip to rush home and launch a drone search for a schnauzer before a rumbling thunderstorm made things worse.
***

Tonight's ONT has been brought to you by October Oil Changes.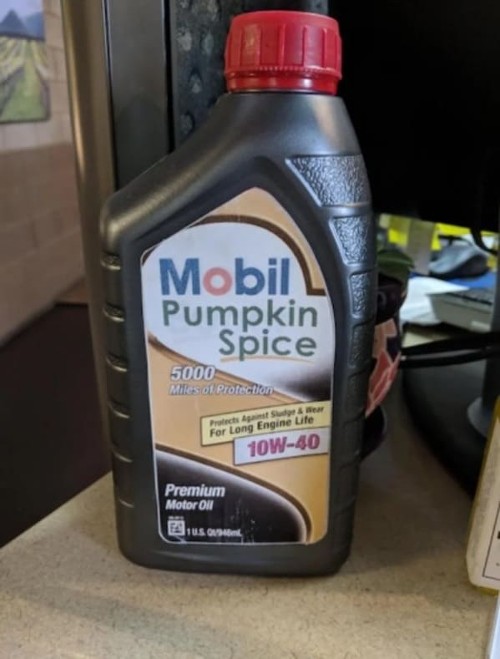 Notice: Posted with permission by the Ace Media Empire, AceCorp, LLC., and the Dynamic Dental Insurance Co. Home of the Cob Low Deductible Dental Plan.


posted by Misanthropic Humanitarian at
09:47 PM
|
Access Comments