« Mid-Morning Art Thread
|
Main
|
Partisan Judge Sentences Steve Bannon to Four Months in Jail for Refusing to Comply With Congressional Subpoena »
October 21, 2022
THE MORNING RANT: Get Woke Go Broke - BlackRock's Financial Results Are Deteriorating, Along With Its Stock Price and Its Reputation
BlackRock is struggling. What a shame.
Its stock has crashed. Its profits are declining. Its revenue is falling. Republican State Treasurers across the country are yanking funds from it. And investment advisors are now warning that its stock is no longer a buy.
In other words, the company is in crisis, its value is collapsing, and its reputation is in tatters.
It's a loathsome investment company helmed by Larry Fink, a woke, China-loving CEO, who pals around with the anti-civilization villains of the World Economic Forum. With its massive size, BlackRock has moved from managing money to trying to manage every aspect of human life. By trying to use its size and power to impose on the US the anti-freedom agenda of the WEF, BlackRock has seemingly become hostile to the basic freedoms that Americans take for granted.
Financial services giant UBS just downgraded BlackRock stock, not only because of BlackRock's deteriorating financial performance, but also because of the regulatory scrutiny that it could face by advancing a left-wing political agenda that penalizes its customers in lost profits.
BlackRock Downgraded by UBS Over Growing ESG Investing Risks [Epoch Times - 10/14/2022]
BlackRock's focus on the latest Wall Street craze—environmental, social, and governance (ESG) investing—has turned into a risky affair for the world's largest asset manager, a UBS analyst recently said.

Brennan Hawken, an analyst at the bank, downgraded the stock of BlackRock (NYSE: BLK) to Neutral from Buy and slashed the stock price target to $585 from $700 over growing pushback to its ESG efforts.
"We are downgrading BLK to Neutral based on environmental pressure to earnings and risk from the firm's ESG positioning," Hawken wrote in a note, stating that BlackRock could face increased regulatory inspection and the possibility of diminished fund management business.
But make no mistake, BlackRock is also struggling financially. Left-wing mismanagement is starting to take its toll on the company.
BlackRock Earnings Fall [Investors Business Daily – 10/13/2022]
The company snapped its streak of eight consecutive quarters of earnings growth in Q2, and the declines continued for the third quarter.

BlackRock lost over $1 billion in asset management business from Republican majority states resisting its green investing policies, the Financial Times reported Monday. CEO Larry Fink has pushed for companies to cut their carbon emissions and threatened to drop stragglers from actively-managed portfolios.
How badly is BlackRock doing? As I'm writing this, BlackRock stock is trading at $569 per share. Its 52-week high was $973 per share, therefore its stock has collapsed 42% in value. By contrast the overall market is down about 25%.
Revenue has been steadily decreasing with each quarterly report over the past year, from $5.05 billion in Q3 2021 to $4.31 billion in Q3 2022. That is a 15% year-over-year decline, which is a shockingly big number. Year-over-year profit was down 16%.
The toxic reputation that Larry Fink has earned for BlackRock is starting to get more mainstream media coverage, even if they are trying to aid and protect their ideological ally.
US Republicans pull $1bn from BlackRock over ESG investing concerns; State treasurers punish asset manager for pursuing policies allegedly hostile to fossil fuel industry [Financial Times – 10/09/2022]
BlackRock has lost more than $1bn in asset management business in US Republican states upset with the company's green investing policies, withdrawals that have become a political problem but have not dented the company's revenues.
"…have not dented the company's revenues"?! Hmmm. Well something is certainly denting BlackRock's revenue, considering that it has declined 15% in just one year.
The state Treasurers are wise to pull their citizens' money from a globalist company whose policies inflict harm on their states' economies. The question is why would anyone else want to hand control of their assets to BlackRock?
Larry Fink's good friends at the WEF are quite vocal about their intent to eliminate fossil fuels, replace meat with insect protein, outlaw private property, and otherwise impoverish humanity.
Judging by BlackRock's collapsing stock price and awful financial performance, it appears that people are waking up to what an awful company it truly is. There is a preference cascade - well actually it's more of a revulsion cascade – causing more and more entities to want to distance themselves from BlackRock.
The ultimate goal of all Marxists is to separate wealth from the people who possess it. Why would anyone entrust their wealth to Larry Fink and the cultural Marxists at BlackRock?
Get woke, go broke.
*****
Songs of the Season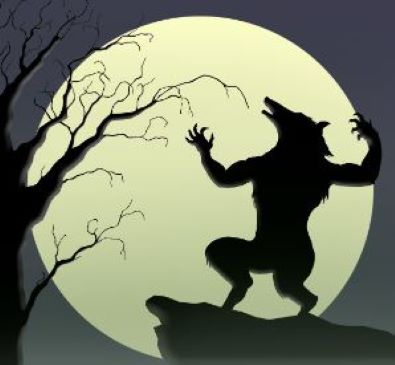 The late Warren Zevon is a musical legend, but he had only one top-40 hit, Werewolves of London. With Halloween only 10 days away, let's take a listen.
Have a great weekend.
(buck.throckmorton at protonmail dot com)


posted by Buck Throckmorton at
11:00 AM
|
Access Comments