« Mid-Morning Art Thread
|
Main
|
UK Prime Minister Liz Truss Announces Resignation After 44 Days; Shortest Serving PM In History »
October 20, 2022
The Morning Rant
Sacred Liberty
Dave in Fla [Guest Monkey]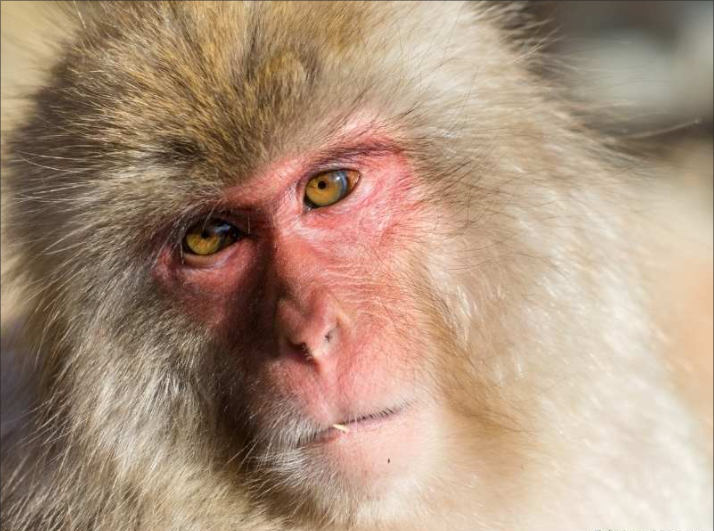 No country can be called free which is governed by an absolute power; and it matters not whether it be an absolute royal power of an absolute legislative power, as the consequences will be the same to the people.

- Thomas Paine
At the end of the podcast last week, CBD, JJ, and I got into a small philosophical discussion regarding freedom, liberty, and the left's implacable will to attain and exercise power over us. If you will indulge me, I would like to expand on my thoughts from last week rather than bore you yet again with a post filled with numbers and percent signs. Instead, I want to tell you what I believe. I know that many don't agree with me, that is fine. But this is my core belief in America and the principles that it stands for.

The nature of the discussion was after losing the midterms, what does the Left do? One thought was that they just don't care, they have achieved power and will continue to wield it ruthlessly despite popular opposition. Another thought is that they will continue to indoctrinate our children and achieve the goal of absolute power by converting future generation into compliant Marxists.
I have mentioned in the past that I am not a very religious person. While I was raised a Christian in a devout family, I have always had doubts about God. And if the measure of faith is church attendance, I am a very poor Christian indeed. But despite this, I have been a student of history and believe that there is something in the nature of humans that is more than just psychology and learned behavior. It is something that could well be thought of a "God's Grace". There are countless examples of people throughout history who have stood tall against he forces of tyranny and refused to yield their faith and freedom, despite overwhelming pressure and physical torture.
In 1980 and 1981, Human Rights activists, Ivan Kovalev and his wife Tatiana Osipova were separately arrested and spent 5 years imprisoned in the Soviet Perm-35 prison camp, along with other political prisoners. Over the years, Ivan and Tatiana were only able to communicate through etching love messages to each other on toothbrushes. Tatiana's first reply to Ivan took over a year to make it back to him.
Tusha. I am crazy about you. Hold on there baby. I am here for you.

To my one and only husband. Be strong, my darling. I love you and miss you. Tusha
What would make people endure such deprivation over philosophy? Such stubborn refusal to bow to the demands of the state is not that unusual. History is filled with examples of political prisoners who win against their jailors and return to become leaders of their countries.
I believe that the founding of this country was nothing short of a Divine Miracle, because the philosophy of our Founders is rooted in a fundamental understanding of the nature of Man, and his relationship to God. The core of Jeffersonian philosophy is that Government belongs to the People, the People do not belong to the Government. It seems like such a simple concept to us now, but in the late 1700s, this was a radical departure from centuries of rule by Divine Right and Feudalism.
The most famous line from the Declaration of Independence is: "We hold these Truths to be self-evident, that all Men are created equal, that they are endowed by their Creator with certain unalienable Rights, that among these are Life, Liberty, and the Pursuit of Happiness."
When I read those words, I can not envision a way that the Left can win their quest for power. The deck is stacked against them, and no amount of tyranny, secret police, or indoctrination will allow them to succeed. God has granted to Men the Right to Liberty. That core burning desire for freedom can not be abridged by the tyranny of Men, because it is granted by God. Even a barely religious person such as I can't deny the historical evidence that Man always rises up to throw off the yoke of oppression.
As I was considering my core beliefs, I returned to the Declaration of Independence. Many people don't read past the first few paragraphs and miss the enumeration of transgressions against the Colonists that drove them to rebellion. See if any of these resonate with you regarding our current political situation:
He has erected a Multitude of new Offices, and sent hither Swarms of Officers to harass our People, and eat out their Substance. (87,000 new armed IRS agents?)
He has affected to render the Military independent of a superior to the Civil Power. (The FBI doesn't answer to the Supreme Court?)
For quartering large Bodies of Armed Troops among us: For protecting them, by mock Trial, from Punishment for any Murders which they should commit on the Inhabitants of these States. (Fake trials for Russiagate conspirators?)
For imposing Taxes on us without our Consent. (Beyond just taxes, mandatory medical procedures?)
For depriving us, in many Cases, of the Benefit of Trial by Jury. (How many J6 prisoners are there now? In a district where a fair jury is impossible to find?)
He has excited domestic Insurrections amongst us, and has endeavoured to bring on the Inhabitants of our Frontiers, the merciless Indian Savages, whose known Rule of Warfare, is an undistinguished Destruction, of all Ages, Sexes and Conditions. (Remind you of Antifa and BLM?)
My belief is that the greatest benefit of Trump is that he ripped the masks off and showed to us how our government is really being run. The Deep State lived in the shadows for decades, but their psychotic need to rid themselves of Trump has exposed them to the People. The midterm election is one of many steps forward to take back our country, and exercise our God given Right to Liberty.
And I don't think they can stop us.


posted by Open Blogger at
11:00 AM
|
Access Comments