« A Music Thread [Joe Mannix]
|
Main
|
Daily Tech News 23 October 2022 »
October 22, 2022
Saturday Overnight Open Thread (10/22/22) TXMoMe Edition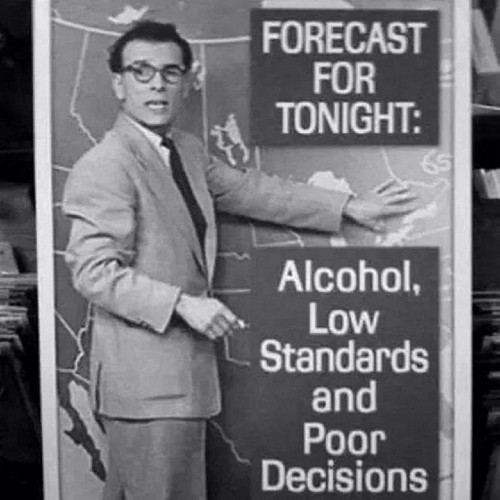 ***
THE SATURDAY NIGHT JOKE

A wife decides to take her husband, Dave, to a strip club for his birthday.
They arrive at the club and the doorman says, "Hey, Dave! How ya doin'?"
His wife is puzzled and asks if hes been to this club before.
"Oh no," says Dave. "Hes on my bowling team."
When they are seated, a waitress asks Dave if hed like his usual and brings over a Budweiser.
His wife is becoming increasingly uncomfortable and says,"How did she know that you drink Budweiser?"
"Shes in the Ladies Bowling League, honey. We share lanes with them."
A stripper then comes over to their table, throws her arms around Dave, and says "Hi Davey. Want your usual table dance, big boy?"
Daves wife, now furious, grabs her purse and storms out of the club.
Dave follows and spots her getting into a cab. Before she can slam the door, he jumps in beside her.
He tries desperately to explain how the stripper must have mistaken him for someone else, but his wife is having none of it.
She is screaming at him at the top of her lungs, calling him every name in the book.
The cabby turns his head and says, "Looks like you picked up a real bitch tonight, Dave. (H/T TNDeplorable)

***
Why Deli Sandwiches Taste Better Than Yours

What's your favorite sandwich? A club sandwich? Maybe a Cuban sandwich? What about a chicken sandwich or even a breakfast sandwich? No matter your preference, you've probably been disappointed by your own sandwiches versus the ones you order at a deli. Here's why, plus tips on how to make a better tasting sandwich at home (Psst, have someone else make it for you, seriously.)
***

Life time warranties? Yes, really.

Companies use a wide variety of techniques to convince us to buy their wares, and one of the most confusing is often the warranty—basically a guarantee that a product will work as advertised for a specific period of time. While paying extra for an "extended" warranty is often a waste of money, and warranties can actually restrict how we use something we own, when something goes wrong and we get a product repaired or replaced at no cost, it can be a magical experience.

Most of us don't think too much about warranties, though, because we suspect companies wouldn't offer them unless they had good reason to believe most of us won't ever use them. So it might surprise you to learn that a wide range of products actually come with built-in, automatic lifetime warranties. In other words, you might already own stuff that is backed by a true lifetime warranty and not even know it—which could save you serious cash and trouble if they ever break down.
***

The ONT Is Always Looking Out For YouTM And tonight your automobile and/or truck as well.
How to Protect Your Car When You Park It Outside


Ideally, you'd keep all your vehicles stored inside your garage when not in use.

The garage protects your car from the elements, reducing its wear and tear and preserving its structural integrity, aesthetics, and future resale value.

But for various reasons, you may be unable to keep your car in the garage.

For one thing, you may not have a garage — you live in an apartment or home that lacks one.

Or maybe you have a two-car garage but own three cars. One of those cars is going to have to stay in the driveway.
***
The ONT Musical Interlude & TXMoMe Emporium
&&&
&&&
***

An optometrist's dream. And tonight's: Genius Award Winner.

The use of certain drugs can cause constricted pupils, which might explain the pinpoint peepers on Dalaih Aixa McMullen.

Or maybe she just wears scary contact lenses.

The 45-year-old Floridian was collared last month after a car she was driving was pulled over at 10 PM by cops in Orlando, where McMullen resides.

A search of McMullen's purse located multiple baggies containing an "off-white/tan rock-like substance" that police identified as the stimulant MDMA. Another bag of "Molly" was discovered inside McMullen's bra. Additionally, cops say, McMullen also handed over a baggie of marijuana.

Inside her bra? Yuck.
***
On Saturday night we usually don't have a Feel Good Story. Tonight is different. Cancer sucks. Cancer really sucks when you are a teenager with terminal cancer. Tonight's Feel Good Story of The Day.

Jack Black recently serenaded a young School of Rock fan receiving end-of-life care with an impromptu performance of a song from the film.

The actor and Tenacious D singer-guitarist was in attendance at the Layla Paige and Friends Walk for TrinityKids Care, a fundraiser event for a hospice program providing end-of-life care to children in Southern California.

A video from the October 8th event sees Black being introduced to Abraham, a 15-year-old receiving palliative care for a rare mitochondrial disease called Pearson syndrome. A huge School of Rock fan, Abraham tells Black that his favorite song from the film is "In the End of Time." Black then gets down on a knee, level with Abraham, and busts into an impromptu rendition of the song, much to the delight of the young fan.
***

Tonight's ONT has been brought to you by Dire Warnings.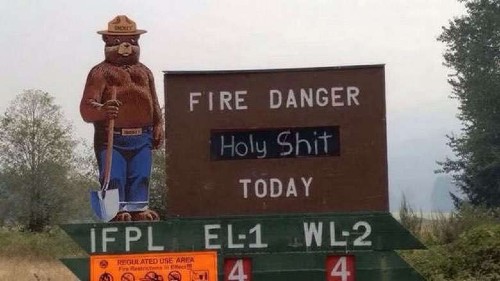 Notice: Posted with permission by the Ace Media Empire minions.


posted by Misanthropic Humanitarian at
10:00 PM
|
Access Comments