« Instant Dog Track Cafe
|
Main
|
Daily Tech News 19 October 2022 »
October 18, 2022
Tuesday Overnight Open Thread (10/18/22)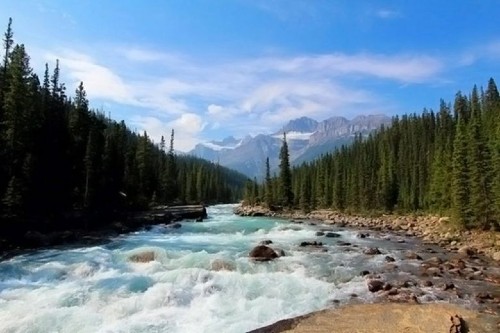 ***
The Quotes of The Day
Quote I

'I can't challenge this madness in my desk job, designing bridges, so I'm taking direct action, occupying the QEII bridge until the government stops all new oil.' Morgan Trowland
There are ways to move the juvenile delinquents.
*
Quote II

"I'm going to college to get an education and to learn how to be an adult. Point Park University doesn't see that as their role." Campus Reform Senior Correspondent Logan Dubil
Quote III

You can believe in a border without being a racist. You can believe in the country without being a racist. And this just shows how desperate this guy is for political power. I know you've been in office for 20 years Tim, and I know it's a sweet gig, but you're so desperate not to have a real job that you'll slander me and slander my family. It's disgraceful. Ohio Republican Senate Candidate JD Vance.
Quote IV


'George Floyd's daughter is being traumatised by Kanye West's comments and he's creating an unsafe and unhealthy environment for her.' Nuru Witherspoon, a partner at The Witherspoon Law Group

The good old contingency fee law suit. Throw enough shit at the wall and the defendant will throw in some money as "Nuisance value". St. George should have thought about his daughter before breaking the law under the influence.
***

The government of Australia has you covered if the Kung Flu prick kills you. Isn't that comforting.

Yes folks, I checked, and this is about as real as it gets.

In just over a year, we've gone from "safe and effective" to "yeah, I guess we'll pay for your funeral if the mandatory shot kills you."

And look, I know I'm supposed to be funny here, and this website is known for its hilarity, but let's be honest: THIS IS ABSOLUTELY TERRIFYING!

Like, I want to joke about this — I really do.

But I can't.

There are human lives at risk here, and all Australia is offering to do for these mandatory-jabbed people is to pay some of the funeral costs.
***
***

Well that certainly was a shitty thing to do to this fine upstanding politician.
'Defund the police' councilwoman wants Seattle officers to protect her home after human excrement gets hurled her way
Kshama Sawant's residence has been the target of feces vandals for the past month
***
I'm not a big fan of Sen. Mike Lee (R-UT). His opponent Evan McMullin is truly a man? of no principals.
***
Are your loved ones outside of your home using your Netflix subscription and password? Netflix wants to change that.

Netflix plans to crack down on password sharing beginning in 2023. After giving users the ability to transfer their profiles to new accounts, the streamer says it will start letting subscribers create sub-accounts starting next year in line with its plans to "monetize account sharing" more widely.

This is part of Netflix's earning results today, which says the company added 2.4 million subscribers this quarter as the streaming service looks to launch its ad-supported tier next month and clamp down on password sharing. The streamer says it has grown by 104,000 paid subscribers in the US and Canada over the last three months, up from 73,000 in the same period last year, and says it remains committed to the "bingeable release model."
***
Scientists Call For The Ocean to Be Recognized as a Living Being With Inherent Rights

The ocean covers most of our planet's surface, accounts for the majority of our oxygen production, and provides a significant amount of resources by way of food, minerals, and energy
***

I don't follow NASCAR but this whiny little jackass sure makes the news.


Calls Grow For McDonald's To Drop Sponsorship Of Bubba Wallace: 'He Needs To Be Removed From The Sport'

NASCAR driver Bubba Wallace faced intense backlash over the weekend after violently attacking another driver following a crash he was accused of intentionally causing.

The incident happened during Stage 2 of the South Point 400 at Las Vegas Motor Speedway when Wallace, who won Stage 1, was next to driver Kyle Larson when Larson attempted a three-wide pass.
No word if Kyle Larson was responsible for the noose found at Bubba's garage door.
***

Virtue signaling does come with a cost. In this case a $300,000 price tag. YMMV.

Cadillac's new $300,000 electric car comes with 5 screens, futuristic looks, and 300 miles of range — see the Celestiq

Cadillac pulled the wraps off of the Celestiq, its new super high-end electric vehicle.

The long, low sedan will start at around $300,000 and each will be hand-built to customer preferences.

It promises a range of 300 miles. Production starts next year.

Keep your eyes on the road and the gas battery gauge.
***

Tonight's history lesson regarding the final years of the slave trade.

What a Spanish Shipwreck Reveals About the Final Years of the Slave Trade
Forty-one of the 561 enslaved Africans on board the "Guerrero" died when the illegal slave ship sank off the Florida Keys in 1827

The Guerrero had made it all the way from Nigeria to the Bahamas. A Spanish slave ship bound for Cuba, it was veering south toward Havana when an English antislavery schooner, the Nimble, spotted its sail on December 17, 1827. The two ships were locked in a deadly game of cat and mouse. The Nimble was armed with 8 cannons, but the far more heavily powered Guerrero's 14 guns could have blown the English patrol ship sky-high with a single broadside. The slaver's captain preferred not to risk losing the payday his precious human cargo promised
***
Well if the tube top fits............

Meghan Markle has revealed she felt "objectified" during her stint as a briefcase girl on Deal or No Deal and recalled the four-word jibe that led to her quitting after being made to feel like a "bimbo".
***
The ONT Musical Interlude & Room Service Emporium
Born on this day: 18 Oct 1947
Laura Nyro, singer songwriter. Her songs have been recorded by Suzanne Vega, Phoebe Snow, Roseane Cash, Frank Sinatra and Linda Ronstadt. She wrote 'And When I Die' a hit for Blood, Sweat & Tears and 'Stoney End' covered by Barbra Streisand. She died of ovarian cancer on 8th April 1997.via thisdayinmusic.com
&&&
Born on this day: October 18, 1926 - Chuck Berry
Chuck Berry singer, songwriter and guitarist. Berry was one of the pioneers of rock and roll music, who helped developed rhythm and blues into the major elements that made rock and roll distinctive; his lyrics focusing on teen life and consumerism plus his own brand of showmanship became a major influence on subsequent rock music. He also had surprise hit in 1972 with the UK and US No.1 single 'My Ding A Ling'. A major influence on The Beatles and Rolling Stones, Berry's 'Johnny B. Goode' was one of the examples of music from Earth sent out to space. Berry died on 18 March 2017 aged 90. via thisdayinmusic.com
***
The nail polish clashed with the cowboy hat. Genius Award Winner.

MEDLEY, Fla. – A South Florida man is facing three felony charges after police accused him of attacking a woman with a machete because she didn't have a crack pipe.

Miami-Dade police arrested 45-year-old Roberto Hercules in Hialeah Friday.

According to an arrest report, Hercules was "completely naked," wearing nothing but painted nails and a cowboy hat when he attacked the victim at Northwest 74th Street and South River Drive in Medley last Tuesday.
***

KID'S REACTION TO HARVESTING FIRST BUCK IS PRICELESS Tonight's Feel Good Story of The Day.

Eventually, the other animals near the deer clear out and the buck gives Zeke the shot opportunity he's been waiting for. After a perfect heart shot, the buck barely makes it out of the field of view. The young man's reaction is perfectly understandable by anyone who remembers that moment when they realize they just downed their first deer. The enthusiasm is infectious!
***

Tonight's ONT has been brought to you by Yard Work.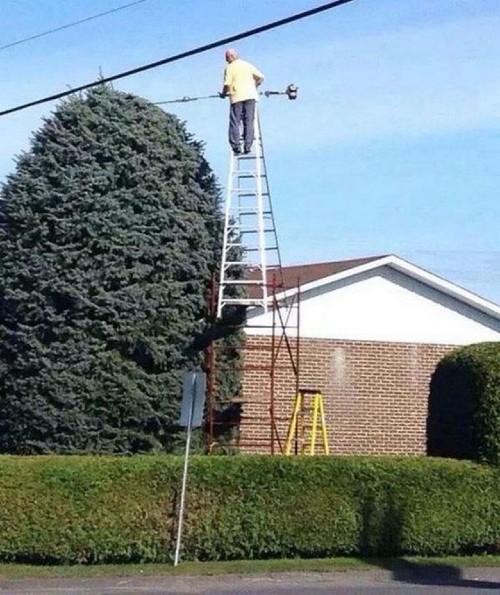 Notice: Posted with permission by the Ace Media Empire and AceCorp, LLC. For a transcript of tonight's festivities please send $5.00 and SASE to petmorons at gmail dot com.


posted by Misanthropic Humanitarian at
09:56 PM
|
Access Comments