« Cuddly Baby Elephants Cafe
|
Main
|
Daily Tech News 18 October 2022 »
October 17, 2022
Monday Overnight Open Thread (10/17/22)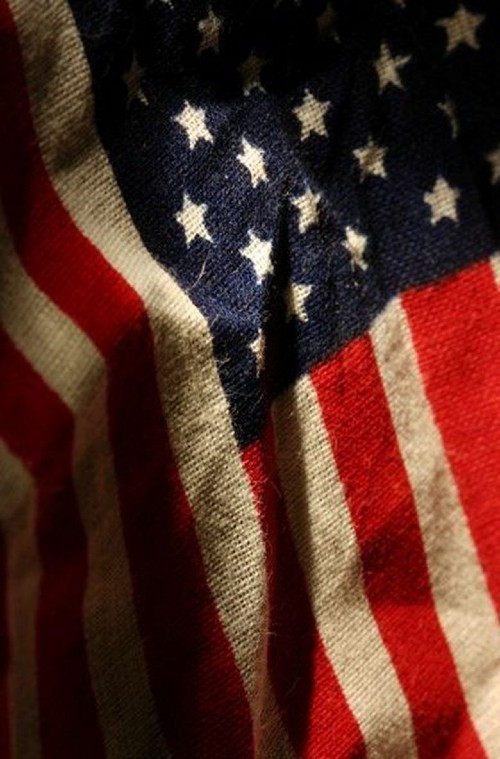 ***
The Quotes of The Day
Quote I

'What we have developed over decades for cancer vaccine development has been the tailwind for developing the Covid-19 vaccine, and now the Covid-19 vaccine and our experience in developing it gives back to our cancer work.' Prof Tureci told Kuenssberg
Quote II

"There's a lot of concealed license carriers here. So if you come to the Magic Mall and you want to commit a crime, there's a really good chance you're gonna get shot." Magic Mall Store Owner.
Quote III

"At this stage of my life, to have this chance is huge. It gives me more life, probably again another 10 years," Mario Andretti
Quote IV

"From high numbers of our youth who are contemplating suicide, to an increase in substance use, to widespread difficulty in accessing the care they seek, Americans are experiencing high rates of distress and frequent challenges in getting help, Schroeder Stribling, MHA president and CEO
Quote V

Alas, the thinking classes across Western Civ have now gone insane. Today, they are the ones perpetrating real crimes against humanity. They have given themselves permission — as elites will — to behave cruelly, unjustly, and idiotically against the public interest and against the inherent rights of individuals to fair treatment. James Howard Kunstler
***
The ONT normally doesn't cover Hollywood. Kevin Spacey is a POS.

Hollywood Star Kevin Spacey: "My father was a neo-Nazi and a white supremacist"


Hollywood star Kevin Spacey offered a weird defense in his civil lawsuit filed by Anthony Rapp alleging sexual assault by the House of Cards actor. Spacey said in court that his father was a neo-Nazi and white supremacist who berated him when he thought his son could be gay.

Spacey said he didn't come out as a gay man because of his father's racist, homophobic and antisemitic views. After Spacey was accused of assault, he publicly acknowledged he was gay for the first time.

"I honestly do not remember the encounter but if I did behave then as he describes, I owe him the sincerest apology for what would have been deeply inappropriate drunken behavior," he said at the time.
***

Here are the automobiles that won't be back in production in 2023.

The checkered flag is waving for a number of vehicles after the 2022 model year. It's time to bid farewell to fuel-sipping economy cars such as the Chevrolet Spark and Hyundai Accent, and supercars including the Acura NSX, Ford GT, and Lamborghini Aventador.

Not even functional little work vans are safe, as witnessed by the demise of the Ram ProMaster City. Granted, the loss of a Lambo motivated by a 769-horsepower V-12 hits home a little harder than the snub-nosed ProMaster City. But hey, in the automotive world beauty is more than skin deep—just try getting plumbing supplies or plywood into a Lambo!

Keep reading to see the cars and trucks that won't see the 2023 model year.
***
I doubt if she's the girl you want to take home to introduce to your folks.
A woman who has spent more than £70,000 on tattoos and has over 98% of her body inked has seen what she would look like without work done - and she described the look as 'basic'. Tattoo model Amber Luke, 26, starting turning her body into a work of art after being bullied at school.

Now, she's appeared on an episode of TV show Transformed, where they used makeup to cover Amber's tattoos to show her what she would look like without them - and she wasn't happy with results.
***

Let's Go Brandon Brandi! Jill Biden got booed at the Eagles game last night with a hearty cheer for Brandon to boot
***

Instead of destruction perhaps they should apply their energy into areas that could be put to use. That has the sound of common sense. We can't have that.
In Defense of "Bad" Activism

Throwing soup on a painting may be a sub-optimal way of drawing attention to the climate crisis. But it's an act of desperation from a generation being robbed of their future, and we should talk about the crisis instead of mocking the activists trying to stop it.
***

Just what I wanted to hear. The scientists admit the hybrid virus is unlikely to be as deadly in humans as it was in mice.

Boston University CREATES a new Covid strain that has an 80% kill rate — echoing dangerous experiments feared to have started pandemic
Researchers added Omicron's spike protein to the original Wuhan Covid strain
Omicron's spike is highly mutated which made it the most infectious variant ever
Eight in 10 mice infected with the lab-created strain died at Boston University lab
***
I suppose when you look up to John "Keating 5" McCain this is the result.

Republican Texas Rep. Dan Crenshaw's campaign has paid a small agency that employs his wife hundreds of thousands of dollars since 2020, according to Federal Election Commission (FEC) records reviewed by the Daily Caller.

The firm, Pink Cilantro, is a boutique branding agency based in Houston, Texas. The agency's website, in service since 2013, went offline as recently as June, according to the internet archive called "The Wayback Machine." Pink Cilantro's owner, Basya Benshushan, told the Caller that they are in the process of "rebranding" the agency and that's why the website is down.

Since 2020, Crenshaw's campaign has paid Pink Cilantro more than $350,000. A Crenshaw spokesperson confirmed to the Caller that Tara Crenshaw is still an employee of Pink Cilantro but said her work is separate from the work the agency does for Crenshaw's campaign.
***

First Elon Musk. Now Kanye West. The fight for "Free Speech" is certainly getting interesting.

Kanye West announces plans to buy far-right app Parler associated with Donald Trump: 'We have the right to express ourselves freely'
***

"You make AOC look smart" LOL
***

I know this is a hunting accident story. But something smells really fishy about this.

A BRITISH woman has died after reportedly being shot by her companion holding a rifle backwards over his shoulder during a wild boar hunt in France.

The 67-year-old was wounded above the heart and was taken to hospital in Saint-Brieuc, Brittany.
***

Am I too cynical? Or do you think Hunter Biden will face "the music"? I don't.

EXCLUSIVE — The FBI is in possession of "voluminous evidence" of "potential criminal conduct" by President Joe Biden's son Hunter Biden related to his overseas business dealings with China and Ukraine, according to new whistleblower disclosures.

Sen. Chuck Grassley (R-IA), who previously released whistleblower claims alleging that evidence on Hunter Biden's criminality was wrongly labeled "disinformation" within the bureau, made the revelations in a Thursday letter obtained by the Washington Examiner. It was sent to Attorney General Merrick Garland, FBI Director Christopher Wray, and Delaware U.S. Attorney David Weiss — who is running the criminal investigation into Hunter Biden.
***
THE ONT MUSICAL INTERLUDE & SNOW SHOVEL EMPORIUM
Born on this day: 17 Oct 1941
American singer, songwriter Jim Seals, one half of Seals & Croft. Between 1972 and 1976, Seals and Crofts had a run of five gold albums, culminating in an double-platinum greatest hits collection. He died on 6 June 2022 age 80. via thisdayimusic.com
Perfect song here in the Frozen Tundra today.
&&&
On this day: 17 Oct 2017
Canadian rock musician Gord Downie died of glioblastoma aged 53. He was the lead singer and lyricist for the Canadian rock band The Tragically Hip as well as releasing six solo albums. The bands final concert was held at the Rogers K-Rock Centre in Kingston, Ontario, on August 20 2016 and was broadcast and streamed live by the Canadian Broadcasting Corporation on television, radio and internet. It was viewed by an estimated 11.7 million people.
***

Ok, I'm not sure if this is for the Pet Thread or Genius Award Winner.

A Texas teen transformed into a squeaky dog toy for a few hours after a prank went totally wrong.

Jonathan Serrano was playing around with his mom at their home in Montgomery at the time of the incident, according to Storyful. The 13-year-old boy was chewing on a dog toy to "annoy" his mom when she "jokingly made a slapping gesture with a soda bottle." When he ducked, he accidentally swallowed the plastic squeaker. His mother Mary Serrano rushed him to two hospitals in hopes to remove the little squeaker from his body.

While in the emergency room at Conroe Regional Hospital, Mary captured a video of her son, who seemed to be in good spirits despite what had happened. "Jonathan, are you OK?!" Mary asks her son, who replied with laughter that turned into a high-pitched squeaking sound. "I didn't even think about videoing him or nothing. And the guys are like, 'You should really video him.' I'm like, 'That is a good idea.' I should show kids one day, don't do this," Mary is heard saying in the video.
***

The family that plays together, stays together. Tonight's Feel Good Story of The Day.

A New Zealander taught both his parents how to play the drums and the bass so he would have people to jam with—and now they have an album out.

Ryan Stokes couldn't have his friends over to jam during lockdown so he decided to teach his parents how to play instruments.
***
Weekly commenter stats for week of 10-16-2022

Top 10 commenters:
1 [552 comments] 'Christopher R Taylor' [77.49 posts/day]
2 [506 comments] 'Sponge - F*ck Joe Biden'
3 [432 comments] 'jim (in Kalifornia)'
4 [432 comments] 'TheJamesMadison, searching for the Invisible Man with Dracula and Frankenstein's monster'
5 [370 comments] 'SMH'
6 [324 comments] 'sven'
7 [318 comments] 'Wolfus Aurelius, dreaming of Elsewhere'
8 [308 comments] 'Cat Ass Trophy, Christian Nationalist, Defiant! '
9 [294 comments] 'Skip '
10 [291 comments] 'Bulgaroctonus '
Top 10 sockpuppeteers:
1 [152 names] 'Ciampino - - - TWA800 was downed by terrorists on Clinton's watch' [21.34 unique names/day]
2 [46 names] 'Count de Monet'
3 [40 names] 'Duncanthrax'
4 [36 names] 'Adirondack Patriot'
5 [33 names] '18-1'
6 [33 names] 'OrangeEnt'
7 [30 names] 'fd'
8 [29 names] 'Napoleon XIV'
9 [29 names] 'Miklos with an axe to grind (also fron Old Ben, but with different meaning)'
10 [28 names] 'I am the Shadout Mapes, the Housekeeper'
***

Tonight's ONT has been brought to you by Parants.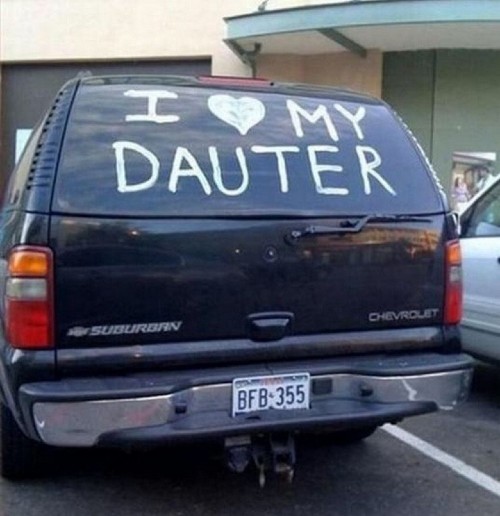 Notice: Posted with permission by the Ace Media Empire and AceCorp, LLC. Legal representation by the esteemed firm of Dewey, Cheatem & Howe, S.C. Dental coverage provided by the Dynamic Dental Insurance Co.


posted by Misanthropic Humanitarian at
09:45 PM
|
Access Comments