« The Great Pup-kin Cafe
|
Main
|
Daily Tech News 14 October 2022 »
October 13, 2022
There They Blow, There They Blow, Hot Wild White Breath Out Of The ONT!
Howdy folks! Time for the Thursday ONT. Can anyone guess by the title what movie I just watched?

Thursday Night Game
Strangely enough, I got Texas. Save on moving costs, I guess.
Speaking Of Texas
 The Far left Houston Chronicle (They endorse Sheila Jackson Lee for Heaven's sake) just endorsed Republican Alexandra de la Moral Mealer over Progressive Democrat darling Lisa Hildago for Harris County Judge. Harris County is where Houston is, it's the biggest (population) county in the state w/over 4.5 million people. Here's the link but it's paywalled. This is kind of a seismic shift, and county judge is a position that wields a lot of power in Texas. It's kind of like the NYT endorsing Ron DeSantis only on the county level. I think I found a non-paywalled copy of the endorsement here. It's pretty lukewarm, you can almost see them gritting their teeth as they write:
We have always appreciated the dynamic mix of wonkishness and progressive optimism of Harris County's first Latina judge. She's an inspiration to many and, if given the choice, we'd rather live in Hidalgo's vision of Harris County, where government is inclusive, transparent and ethical, policy isn't tainted by politics, the air is cleaner, the streets are safer, more children can attend pre-K, and climate change is treated with the urgency it deserves.
But vision isn't always reality.
…

Our gravest concerns, though, involve Hidalgo's failure to respond with urgency to Harris County's crime wave. In a county where more than two-thirds of likely voters list public safety as the most important issue in this race, it weighed heavily on our decision.
Even for those of us whose neighborhoods aren't aglow in flashing police lights, the seemingly infinite ticker tape of suspect mug shots on the 10 o'clock news has us looking over our shoulders and praying that the next road rage incident won't target our families.

Seems newsworthy. H/T Jim SND
OOOPSIE!

TikTok influencer says she accidentally bought a $100,000 couch and is now tearfully begging her followers to pay for it
She recorded the video in the car. Crying and with tears streaming down her face, she says, "Pull over right now because I'm about to fuckin' throw up. I just put an offer on a couch, and I was joking, but I put in my card information, and it just charged my fucking account! I almost crashed my car when I saw it because I don't have the — Oh my god. I was joking. I was joking. If you have a million dollars, could you please donate it? Can you please donate, please? If you have a million dollars, could you let me borrow some, please?"
I don't know what makes me more disgusted. Her attitude that others should pay for her mistakes, or that fact that a TikTok "influencer" had 100K in her account to begin with. Clown world.

"It's My Nature" Said The Scorpion

The Dishonest and Dishonorable Disagreements of Former Friends
Here's a long article by Michael Anton (not sure who he is. 7-8 years ago when I wrote the piece calling out THE Rick Wilson I would have, but I don't follow this stuff like I used to, too damaging to my mental health* Honestly, I dunno how Ace does it day after day) calling out and eviscerating the grifters of the GOPe.
A lot of people figured out I was the author, including people who hated the piece. But only one revealed my identity, that is to say, "doxxed" me: Bill Kristol. Bill may not know this, and almost certainly would claim it as a badge of honor if he did, but he lost a lot of friends with that action. Indeed, many people I know were angrier at him than I was.

My placidity began to give way when Bill first called me a Nazi—and then did it again, and again after that. As I have explained elsewhere, people who call you a Nazi are not your friends. They are your enemies. They mean to hurt you.

About two years after that, I attended a conference where Bill was present. I had not seen him at all in the intervening time. He greeted me with a big grin as though nothing had happened and said that, since he was sick, he would understand if I didn't shake his hand. Of course I didn't, but—the chutzpah! As if I would! More to the point, why would Bill himself want to shake a "Nazi's" hand?

Perhaps only two other things are notable about that last encounter with Bill. First, he accused me of atheism. Second, he spent the entire weekend glued to his phone, scrolling Twitter.
It's an interesting read if you have the time.
*Such as it is.
Ideas From The Land Of Unicorns And Rainbows
This Congressman Has a Bill to Outlaw Inflation (And It Would Work, Too)
TLDR; He wants to bring back the gold standard. It would work, as Green says. Doesn't mean it's going to happen.
Headline Of The Week
Man Cooking Up Ramen In A Speedo Accidentally Shoots Himself In The Nuts With 20 Bottle Rocket

Video Of The Week
The answer to the follow up question is gold.
Free Market Minute
Myth No. 2: Government must stop greedy businesses from abusing customers.
Some businesses do raise prices when storms approach. Politicians call that "illegal price gouging." This is just dumb, if not cruel.
When storms approach, people rush to buy supplies. If stores don't raise prices, people buy anything they might possibly need, and probably some stuff they won't need. The first shoppers buy extra bottled water, generators, sandbags, etc.
Stores sell out, so only the quickest customers get what they need.
But if stores raise prices for items in demand, fewer people hoard, and more people get what they need. Yes, it's tough on poorer people, but the price boosts give stores extra incentive to restock. Prices quickly come back down.
Banning price increases harms more people.
After Hurricane Katrina, when John Shepperson learned that parts of Mississippi lost power, he bought 19 generators, left the safety of his home and drove 600 miles to the disaster area. He offered to sell his generators for twice what he paid for them. People were eager to buy.
But Mississippi police called that "gouging." They jailed Shepperson and confiscated his generators.
I bet the cops used the generators themselves.
What the law calls "gouging" is just supply and demand. It saves lives.

News Flash! People Are Human!
A Linewife Explains Their War With the No-Good, Husband-Stealing Bucket Bunnies
Dateline: Earth. Sometimes men cheat when they are away from their wives for an extended period. (Sometimes women cheat when their men are away working too, but we won't mention that) This is apparently worth a long article on something that's been going on since, oh, what year was the Peloponnesian War anyway?

Salvage Opportunity
Horrific tragedy on Chinese bulker. Oct 3 UPDATE 13 died, ship's AIS missing
The ship is now apparently deserted and adrift. I believe that makes it eligible for salvage to whoever can get a line on her under maritime law. Anyone got a spare tug sitting around?
Related: They've discovered the remains of the ship that sent Titanic an iceberg warning.
The merchant vessel SS Mesaba was crossing the Atlantic in April 1912 and sent a wireless message to the Titanic but its warning never reached the bridge.

The supposedly unsinkable ship then hit an iceberg and sank on her maiden voyage, with the loss of 1,500 lives.

Mesaba herself was sunk, by a torpedo in World War I in 1918.

Now using state-of-the art multibeam sonar, Bangor University researchers have been able to identify the Mesaba's wreck and pinpoint her final resting place.
Well, that's a pretty good ONT. Now let's see if I can stick the landing:
Nailed it.
Tonight's ONT has been brought to you by the US Navy. Happy Birthday Swabbies!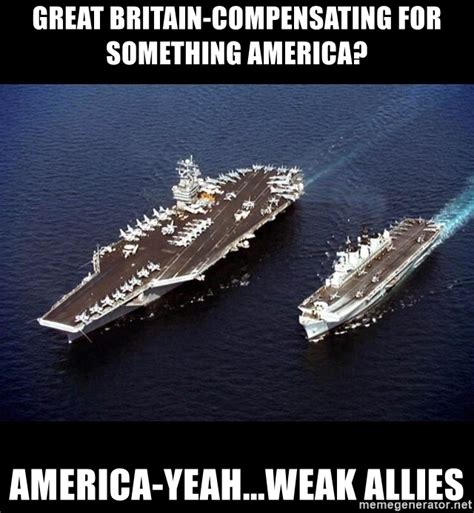 posted by WeirdDave at
10:00 PM
|
Access Comments