« Alexandria Donkey-Chompers Heckled and Shouted Down for Voting Like Every Other Establishment Corporate National Security State Democrat on Ukraine
|
Main
|
Demented Liar Joe Biden: Beau Biden Died In Iraq
(Jake Tapper Isn't Running a Snarky Chyron Here, But If He Did, It Would Say: "No He Didn't") »
October 13, 2022
Piers Morgan: When The Science (TM) On the Vaccines Changed, So Did My Views.
Everyone Else: Bullsh*t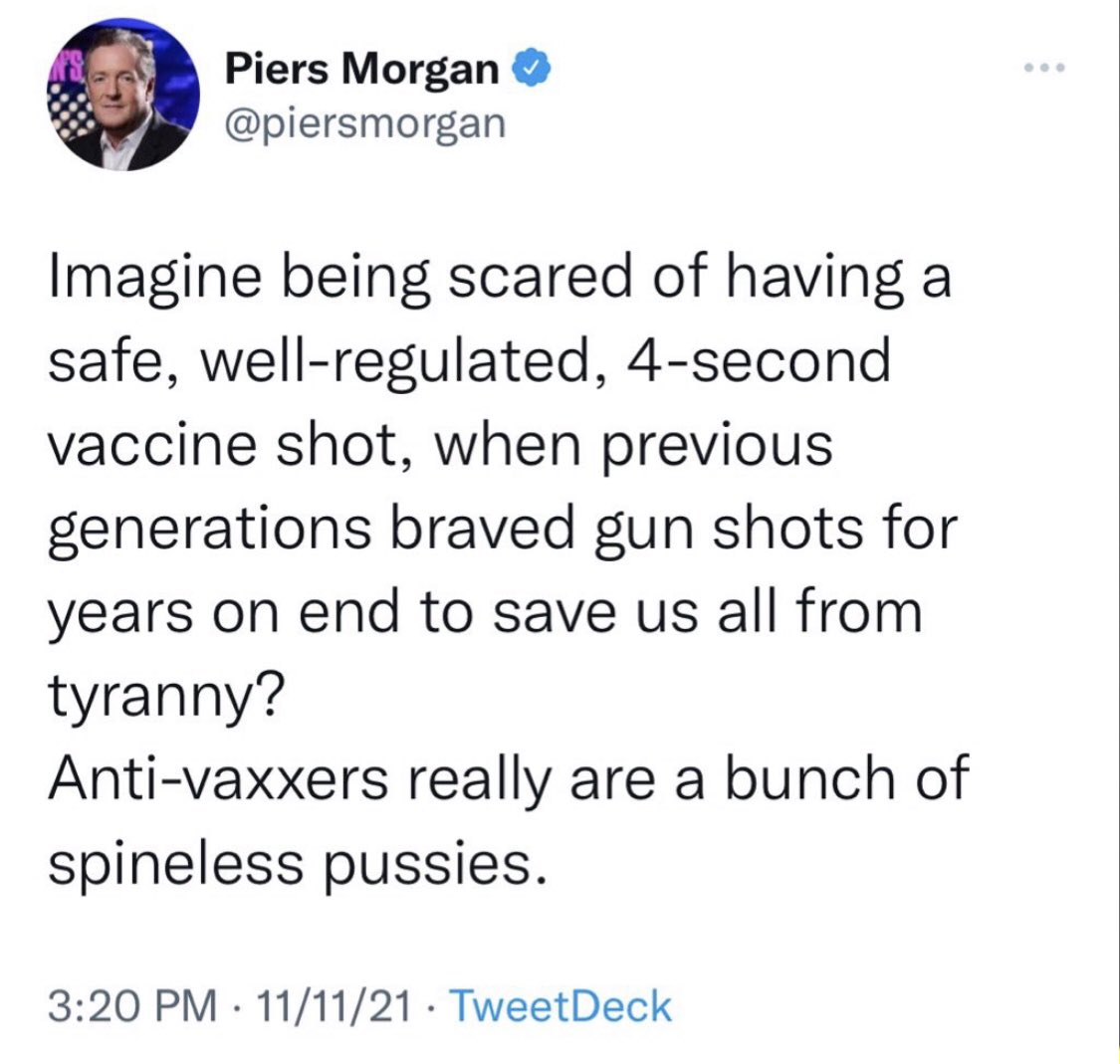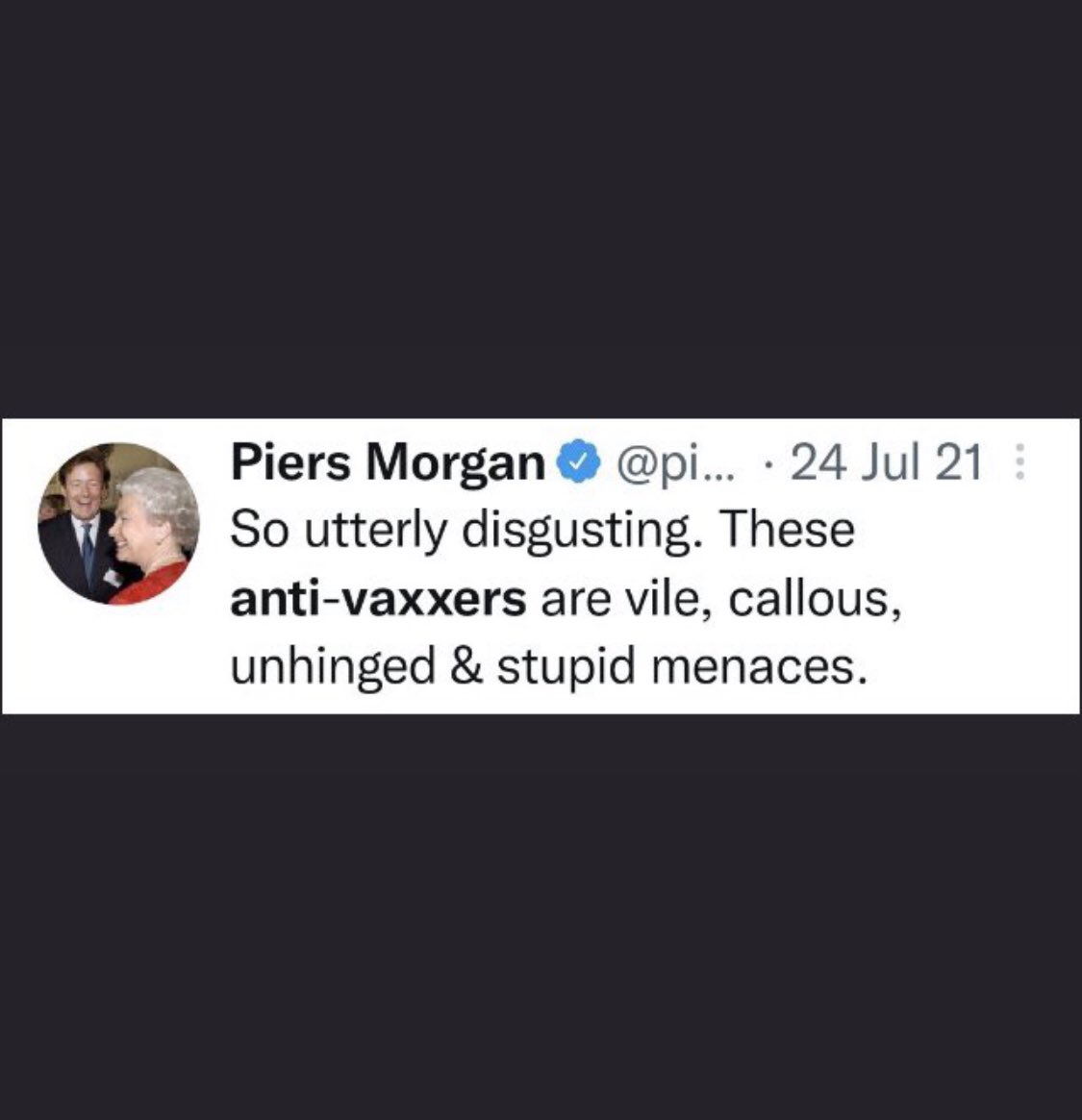 Piers Morgan and other Covid Fascists are attempting to rewrite history, to claim that when they were demanding that the government force people to be vaccinated against their wills (and to cut off medical aid to the unvaccinated), The Science (TM) supported them.

Kim Iverson points out that that's a lie -- the actual science never supported them, and if they were as interested in the science as they pretend, and not just interested in pretending an interest in "science" to justify their thirst for fascistic control over others, they would have known that.
By the way: When did Piers Morgan announce his change of position?
And when did he apologize?
Five Times August @FiveTimesAugust

I'm glad you've changed your mind on the jabs @piersmorgan but when will you issue a formal apology to everyone you called spineless vile callous unhinged stupid and disgusting?

posted by Ace at
01:12 PM
|
Access Comments