« Mid-Morning Art Thread
|
Main
|
Columbus Lied Open Thread »
October 10, 2022
THE MORNING RANT: Retiring Senators Who Don't Return to Their Home States; More GOP State Treasurers Canceling Woke Capital; Should State AGs Consider RICO Investigation of Paypal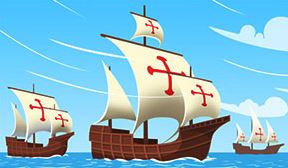 Will Your US Senator Return to Live in Your State When His Senate Career Ends?

Will your US Senator return to live in your state when his Senate career ends?
If the answer is "No" then he is not representing your state. He is likely representing Washington DC, which despite having zero elected Senators, actually has about 50 or 60 Senators whose priority is representing the DC Beltway establishment instead of the US states that elected them.
Unsurprisingly, with the resignation of Ben Sasse (R-NE) from the US Senate, he is not "returning home" to Nebraska. He is moving to Florida where he will take on the take on the role of President at the University of Florida. He follows a long list of "conservative" Senators such as Trent Lott, Dick Lugar, and Mary Landrieu who had no interest in returning to the flyover states that they allegedly represented once their Senate careers had ended.
A review of Sasse's resume shows that he left Nebraska after high school, attended Harvard, Yale, St. John's and Oxford. After he collected all his Masters degrees and PHDs, he taught at the University of Texas, then had a long tenure in government jobs in DC. He finally made a brief return to Nebraska to assume the presidency of a small college, which then set the stage for his Senate campaign…so he could return to DC. In Washington, Senator Sasse did an outstanding job representing the interests of the DC with his constant sermonizing against conservatives and his battles against MAGA Republicans.
Red state conservatives have got to stop electing representatives and Senators who don't even want to live in the states they pretend to represent in Congress.
*****
Red States Are Fighting Back Against Woke Capital: "Simply put, we cannot be party to the crippling of our own economy."
Louisiana divests from BlackRock over ESG policies: 'Would destroy Louisiana's economy'
Louisiana informed mega bank BlackRock on Wednesday that it will divest from the firm's investment portfolio over its anti-fossil fuel policies.

Louisiana Treasurer John Schroder penned a letter to BlackRock CEO Larry Fink, explaining the state would liquidate all BlackRock investments within three months and, over a period of time, divest nearly $800 million from the bank's money market funds, mutual funds or exchange-traded funds. The state treasurer blasted Fink's pursuit of so-called environmental, social and governance (ESG) standards that promote green energy over traditional fossil fuels.

"Your blatantly anti-fossil fuel policies would destroy Louisiana's economy," Schroder wrote to Fink…

"This divestment is necessary to protect Louisiana from actions and policies that would actively seek to hamstring our fossil fuel sector. In my opinion, your support of ESG investing is inconsistent with the best economic interests and values of Louisiana," he continued. "I cannot support an institution that would deny our state the benefit of one of its most robust assets."
More of this please. Well, there is more of this.
Republican states are planning an all-out assault on woke banks: 'We won't do business with you'
Real leaders who exhibit real leadership will inspire others who seek to emulate them. West Virginia Treasurer Riley Moore is doing just that - inspiring a bunch of other red state politicians in executive positions to follow his lead.
Mr. Moore was the pioneer, barring major financial institutions such BlackRock, Goldman Sachs, and JP Morgan from doing business with West Virginia.
In late July, West Virginia became the first state to punish banks that pursue ESG standards. Several other states including Louisiana, Texas, Kentucky, Oklahoma, Florida, South Carolina, Arizona, Idaho, Utah, Wyoming, Arkansas and North Dakota told FOX Business at the time that they were prepared to take similar actions.

[Texas Comptroller] Glenn Hegar is assembling a list like West Virginia's in accordance with a bill the Texas legislature passed last year. As part of the effort, Hegar sent letters to 19 financial institutions in March asking for clarification on their fossil fuel investment policies.

In addition to Texas, state financial officers in Kentucky, Oklahoma, Florida, South Carolina, Arizona, Louisiana, Idaho, Utah, Wyoming, Arkansas and North Dakota said they would take or consider action against banks that boycott energy companies. Kentucky and Oklahoma, like Texas, are compiling lists as required by recently passed state laws.

South Carolina State Treasurer Curtis Loftis told FOX Business that he has put banks on notice that he opposes ESG standards. He noted that his office is taking related measures that will be announced "in due course."

Arizona State Treasurer Kimberly Yee added that her office would determine future partnerships based on whether companies "stand for American values," not the ESG rating system.
The proponents of ESG want to destroy the American energy business, along with the liberty and prosperity it brings to our country. We have the power to defeat them at the ballot box, but our power to defeat them is exercised by voting for the right people in state and local races.
The Presidency and the US Senate matter. But as shown by Messrs. Moore and Loftis, state Treasurers may matter even more in this battle.
*****
RICO Time: State Attorney Generals Should Investigate Paypal For Criminal Activity
I'm sure everyone reading this is already familiar with Paypal's new terms of service that would allow it to fine customers $2,500 for spreading "misinformation," a fine that would be yanked from your Paypal balance.
After tremendous criticism, it reversed course.
PayPal Pulls Back, Says It Won't Fine Customers $2,500 for 'Misinformation' after Backlash
Hilariously, even though Paypal itself published the new terms of service, it claimed that it was done in error. Or in other words, they had published misinformation.
Shouldn't Paypal have to pay every one of its customers $2,500 for the misinformation they spread?
More seriously, Paypal clearly intended to implement this policy. They just didn't expect such blowback. Well, they haven't received enough blowback.
In the spirit of the state Treasurers pushing back against ESG, this Paypal moment is a great opportunity for state attorney generals* to investigate whether Paypal is a criminal organization engaged in criminal activity.
Paypal executives certainly discussed and approved the policy of stealing $2,500 from customers as punishment for inappropriate opinions. That would clearly violate the civil rights of their customers, as well as laws regarding disclosures of fees. A subjective "wrongthink" penalty cannot be legal.
But, if somehow this policy was published without knowledge of Paypal's executives, then there is clearly an out of control criminal enterprise operating within Paypal, but without the oversight of Paypal executives. Or maybe there was just willful blindness from Paypal executives until this criminal scheme was publicized.
Whatever the case, this looks like an ideal case for a massive RICO (Racketeer Influenced and Corrupt Organizations) investigation by state AGs, against not only Paypal, but also its executives and directors.
Paypal's executives should become as famous as Enron's executives. It's time for woke executives to personally fear the criminal consequences of trying to deny banking services to those with non-woke opinions.
Senator Tim Scott gets some flack around here for being too malleable, but I think he is reading the tea leaves of public sentiment, and I welcome him and other Senators piling on against Paypal.

[*Yes, I intentionally put the "s" on "general" and not on "attorney." I've explained why in a previous post.]
*****
Songs of the Season
It's Columbus Day! How about a little Christopher Columbus music? Here's Guy Mitchell singing his 1951 hit "Christopher Columbus.
And if like Ace, you are celebrating Indigenous People's Day today, well that's going on here at my household too! Mrs. Throckmorton's great-great-great-great-great grandmother was a Cherokee maiden from the mountains of northern Georgia. Unlike Elizabeth Warren's fake heritage, we aren't dealing with bogus "family lore" here in our house. We have "great x 5" grandmother's name, marriage and death dates, and specific info on the lineage back to her.
So, in tribute to my wife's 1/128 Cherokee heritage, here is Merle Haggard and his band performing Bob Wills' "Cherokee Maiden."
Have great week.
(buck.throckmorton at protonmail dot com)

posted by Buck Throckmorton at
11:00 AM
|
Access Comments