« Mid-Morning Art Thread
|
Main
|
David French Makes the Conservative Case for Transgender Conversion of Children »
October 05, 2022
Wednesday Morning Rant [Joe Mannix]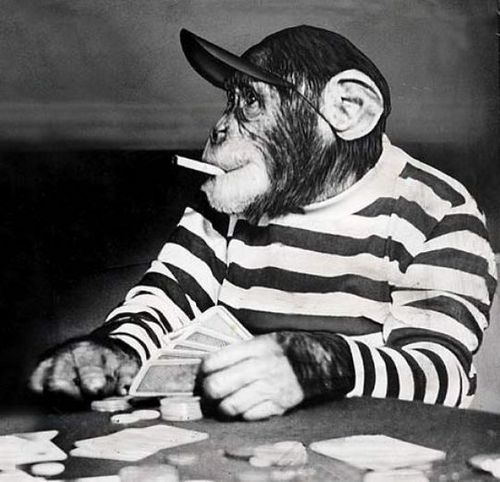 The Cartel Economy
The concept of a cartel is simple: various players in an industry work together to control the market. Traditionally, the purpose of this is to maximize profits and the mechanisms can vary. It always involves collusion or conspiracy among the players involved, but sometimes it is to control price (squeeze customers), sometimes to restrict entry into the market by new players and thus protect their market shares (guilds), and there are other less-common purposes (historically, anyway) like political action.
Cartels are illegal for various reasons, for most of the same reasons that monopolies are illegal. Cartels are anti-competitive, harm consumers, reduce innovation, raise prices and - increasingly - dictate ideological compliance. Cartels are sclerotic and destructive. Despite being illegal, cartels are now commonplace and dominate critical industries with downstream effects on everything else. Cartels are now not only tolerated, cartelism has become prevailing corporate model in parts of the economy. There are perhaps no greater examples of this than Big Tech and Big Finance, two thoroughly cartelized areas.
Big Tech is particularly egregious and public with what they do. Many of these firms hold direct monopolies in their respective segments: Alphabet holds monopolies in search, advertising, long-form video; Meta holds monopolies in traditional social networking and image sharing; Twitter holds a monopoly in microblogging; Amazon, Microsoft and Alphabet together dominate cloud services, PayPal and Stripe control payments, etc. Where they don't hold monopolies, they openly collude in an obvious cartel. When they want to cancel someone, they coordinate. An unperson will be booted from (or suppressed on) all of the platforms in coordinated action. Competitors will be crushed if they intersect with any cartel member's properties (Parler, anyone?). This is done for competitive reasons (eliminate challengers from the market), for ideological reasons (eliminate deplorables from the public square), for personal enrichment (OnlyFans/Meta, alleged) (I closed comments, but don't comment on old threads). All of this is not only dishonorable, bad and other ways of saying "wrong," it's illegal. Not that law matters. Hell, the "law" protects them at every turn.
Ditto Big Finance. The despicable and dangerous concept called "ESG" is a product of cartelization. The cartel didn't invent the concept, but the cartel is the driver and enforcement mechanism. Big outfits like Blackrock and Goldman Sachs all subscribe to - and enforce - ESG concepts. All of the bigs and countless little outfits actively work together to enforce ESG standards by any means necessary. They get together and put up a united front to withhold financing and financial services from businesses and from governments if they don't comply with the ESG requirement of the moment. Be it "decarbonization" or "racial equity" or whatever else they have decided is of primary importance, they will openly collude to force changes on their customers. If the customer doesn't comply, there is no money (and no services) for the customer. Some governments have been able to push back, but smaller players have not (same reminder: don't comment on old threads).
This is all flatly illegal. The laws aren't even recent, they're more than a century old. None of these behaviors in Big Tech or Big Finance (and others, like Big Medical and Big Entertainment) are acceptable and the firms should all be broken up and its principals punished. This is why we have an FTC. But the goals of the cartels and the goals of the state align nicely, so the cartels grow and cartelization grows with it. How long will it be until every industry is run by a cartel? We're getting there.
This is a political problem. And, as is the norm, there is no political will to tackle it. There isn't even any desire.

posted by Open Blogger at
11:00 AM
|
Access Comments