« Quiet Car Cafe
|
Main
|
Daily News Stuff 6 October 2022 »
October 05, 2022
Wednesday Overnight Open Thread (10/5/22)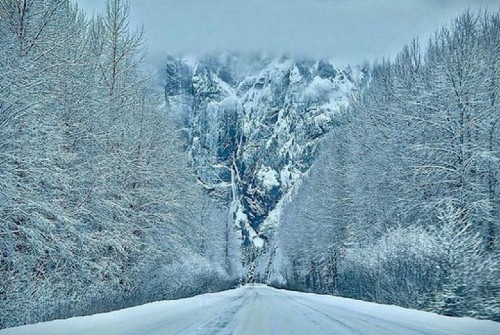 ***
The Quotes of The Day
Quote I

"We see everything. We've got keys, we've got clothes, we've got credit cards, we have licenses," Theresa Williams, assistant manager of The Big E Lost People Center
Quote II

If you shut up truth and bury it under the ground, it will but grow, and gather to itself such explosive power that the day it bursts through it will blow up everything in its way. Émile Zola
Quote III

'Re-enacting a slave sale as a prank tells us that we have a great deal of work to do with our students so they can distinguish between intent and impact,' Yuba City Unified School District Superintendent Doreen Osumi
***
In an appearance on the Fox News channel, Justin Berry, a member of the Texas Commission on Law Enforcement and an Austin cop, admitted that he was shocked that the city's Democrat mayor dozed off during the funeral service for Officer Anthony Martin.

On Wednesday morning, "Fox & Friends First" co-host Todd Piro teed up the segment about Mayor Steve Adler by asking Berry, "after all the ways that this mayor has disrespected police, from defunding to eliminating your stipends which you use to live on, did him falling asleep at a cop's funeral even come as a shock to you?"
***
***

I wonder if CBD & Garrett will get matching footware?

Crocs Is Giving Out Free Shoes for 'Croctober'
You can get a free pair of Crocs to celebrate their 20-year anniversary.
***

Does everything in the cartoon world have to be sexually infused?

After decades of speculation surrounding her sexuality, Scooby-Doo's Velma Dinkley has finally been confirmed as lesbian in the latest animated film Trick or Treat Scooby-Doo!

Clips from the new flick show Velma crushing on a new female love interest named Coco Diablo.

The move comes two years after James Gunn, who penned the live-action Scooby-Doo films, revealed he wrote Velma as 'explicitly gay' before it was 'watered down' by the studio and ultimately removed.
***
***

Maybe the little bastard had it coming. Spare the rod spoil the child. Amirite?

Angelina Jolie has revealed new allegations against Brad Pitt as the two battle in court over their French estate. Pitt filed suit against Jolie after she sold her stake in the winery, which he considered a "hostile takeover." The two have been ensnared in a contentious divorce ever since an incident on a 2016 private flight from France to California. Jolie has previously accused Pitt of physically and verbally abusing her in front of their children during a drunken rage. Those allegations also included Pitt allegedly getting physical with one of the children who reportedly attempted to defend Jolie.

In new court documents filed on Tuesday, Jolie has expanded on those allegations with new details about Pitt's actions. She also accused Pitt of attempting to make her sign a non-disclosure agreement before entering into negotiations over selling her shares in the winery. Via The New York Times:

Oh lighten up you Save The Children Karens.
***
I've never thought about this living in The Frozen Tundra. Sharks in your back yard during a hurricane. No not Sharknado.

Florida Man Films Possible Shark in Neighbor's Yard amid Hurricane Ian: It 'Was Scary'
"I was literally terrified," Dominic Cameratta's daughter Ella tells PEOPLE of the possible shark sighting in a neighbor's backyard in Fort Myers, Florida

A shark potentially got a little too close for comfort to one Florida family amid Hurricane Ian's wrath.

On Wednesday morning, Dominic Cameratta was looking out the window at the water rising near his home in Fort Myers, Florida. He started taking a video to show his neighbors how high the water was in their backyard, but then he noticed something big moving in the water.

"I see this thing flopping around in there, and I'm like, 'Oh my God,' and I zoom in," Dominic, a 43-year-old real estate developer, tells PEOPLE of the possible shark nearby. "The way it was swimming was scary. It was moving side to side."
***

Sometimes truth is stranger than fiction. Or if it weren't for bad luck she would have no luck at all.

Shylah Rodden, the victim of a horrific rollercoaster accident Sunday in Australia, had walked on the track to retrieve a cell phone, a video posted to social media showed.

Rodden, 26, remains in a critical condition at Royal Melbourne Hospital after she walked onto the rollercoaster track at the Royal Melbourne Show on Sunday night and was struck by the coaster.

According to news.com.au, Rodden was trying to retrieve a dropped phone from beneath the track when she was struck and dragged 25 feet into the air before falling.


Rodden had just learned to walk again after a horrific car crash last year.

An eyewitness who unintentionally captured the moment the 26-year-old girl was struck by the rollercoaster said he "hasn't slept since" after being left traumatized by the incident.

Graphic footage of the incident was uploaded to TikTok in the aftermath.
***
The ONT Musical Interlude & End of Shift Emporium

I suppose when you were in the limelight and now a has been you have to make yourself important. Roger Waters: I'm on a Ukrainian 'Kill List'

In an explosive, wide-ranging interview, the Pink Floyd co-founder discusses his controversial views on Ukraine — and Russia, and Wikileaks, and Israel, and so much more.

ROGER WATERS DOES not want you to ignore his politics. The 79-year-old's This Is Not A Drill Tour opens with Waters imitating a plummy British announcer and telling the audience: "If you're one of those 'I love Pink Floyd but I can't stand Roger's politics' people, you might do well to fuck off to the bar, right now. Thank you, and please enjoy the show."

Waters certainly has a lot of politics. He is a vocal supporter of a free Palestine and Black Lives Matter, and has spoken out against right-wing demagogues including Brazil's Jair Bolsonaro, Hungary's Viktor Orbán, and former U.S. President Donald Trump.
&&&
Born on this day: 5 Oct 1947
Brian Johnson, singer with Geordie, who had the 1973 UK No.6 single 'Because Of You'. Joined AC/DC in 1980, after the death of Bon Scott. Had the 1980 UK No.1 and US No.4 album Back In Black, which has now sold an estimated 49m copies worldwide. Johnson's first group was called Gobi Desert Canoe Club. Bon Scott had first seen Johnson singing onstage, which included Johnson screaming at the top of his voice, rolling around on the stage, and finally being carried off. Scott didn't know that Johnson was then taken to hospital, where he was diagnosed with appendicitis. via thisdayinmusic.com
&&&
Born on this day:5 Oct 1943
American singer, guitarist, songwriter Steve Miller who had the 1974 US No.1 & 1990 UK No.1 single 'The Joker'.via thisdayinmusic.com
***

No it's not a "Service Animal" it's a Genius Award Winner.

MADDOCK, N.D. (AP) — A woman who brought a wild raccoon into a North Dakota bar, which prompted state health officials to issue a warning about potential rabies exposure, is facing criminal charges.

Erin Christensen, 38, of Maddock, is charged with misdemeanor counts of providing false information to law enforcement, tampering with physical evidence and unlawful possession of furbearers.
***
You bury treasure, not automobiles. Florida Man Genius Award Winner.

ith Hurricane Ian devastating much of Florida, street stock racer Jeff Stalnaker locked his two race cars in a trailer to keep them safe from the storm. While the hurricane ended up sparing Stalnaker's hometown of Ocala, Florida, he ended up suffering costly damages anyway. A thief backed his truck up to Stalnaker's gooseneck trailer, hitched it up, and drove it away, unaware of its contents. Apparently, the thief was disappointed with his race car look, so he ended up burying the two cars in an abandoned sand pit. Thankfully, due to the impressive detective work done by Stalnaker, his family, and his friends, he found his stolen goods. Unfortunately, very little is salvageable.
***
Probably too late for MushHead. But for others in the future this is good news. Tonight's Feel Good Story of The Day.

American biotech company Biogen announced the results of a phase 3 clinical trial that showed a new Alzheimer's drug slowed the rate of cognitive decline for early onset patients by 27%.

The Alzheimer's Association (AA) called the robust study of lecanemab, which is a monoclonal antibody designed to clear clumps of amyloid protein from the brain, "the most encouraging results in clinical trials treating the underlying causes of Alzheimer's to date."
***

Tonight's ONT has been brought to you by Rare Meat Products.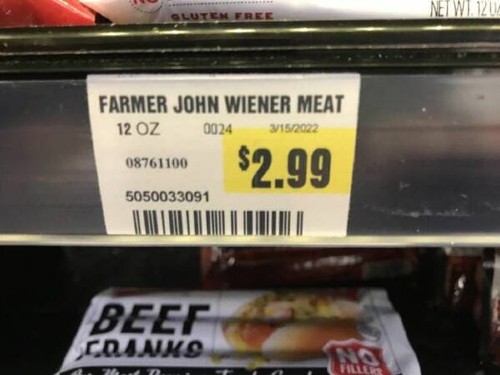 Notice: Posted with permission by the Ace Media Empire, AceCorp, LLC and Data Reduction Clerks everywhere.

posted by Misanthropic Humanitarian at
09:50 PM
|
Access Comments