« A Music Thread: Rock Opera And Boom Boom!
|
Main
|
Daily Tech News 2 October 2022 »
October 01, 2022
Saturday Overnight Open Thread (10/1/22)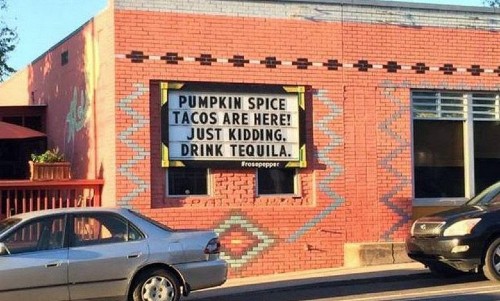 ***
The Saturday Night Joke

Two statues in a park
There were two statues in a park, one of a naked man, and one of a naked woman. They had been facing each other for a hundred years across a pathway, when one day an angel comes down, and with a single gesture brings the two to life.
The angel tells them, "As a reward for being so patient through a hundred blazing summers and dismal winters, you have been given life for thirty minutes to do what you've wished to do the most."
He looks at her, she looks at him, and they go running behind the shrubbery. The angel waits patiently as the bushes rustle and giggling ensues. After fifteen minutes, the two return, out of breath and laughing.
The angel tells them, "Um, you have fifteen minutes left, would you care to do it again?" He asks her "Shall we?" She eagerly replies, "Oh, yes, lets! But lets change positions. This time, I'll hold the pigeon down and you shit on its head." (H/T TNDeplorable)
***
***
Employers in California will have to post salaries for job listings under a new law signed by Gov. Gavin Newsom.

This week, Newsom signed Senate Bill 1162 as part of a statewide effort to promote pay equity. The bill requires companies with 15 or more workers to include pay scales in job postings and provide them to employees upon request.

Fines can be imposed for failing to submit demographic pay data to the state.
***
Quite the sighting for these youngsters. Hey! There's a moose out front.

Sept. 30 (UPI) -- Children at a Maine daycare looked out a window and took in an unusual sight -- a moose visiting the campus.

The Summit Learning Center in Bangor said the moose showed up outside the window, to the great amusement of the children.
***

If I was going to face several felonies, it would take more than $65K.

A bank employee in Boston's Hyde Park neighborhood has been accused of forging a $65,000 at the bank to buy himself a brand new BMW, according to the Suffolk County District Attorney's office.

Damion Evans, 42, has been charged with embezzlement from a bank, forgery of a check and uttering a false check, a spokesperson for the DA's office said.
***
I guess there is a market for everything. Who knew?

Spanish police have arrested 29 people after seizing 180kg of critically endangered young European eels with a value on the hidden market of €270,000 (£237,000).

The Guardia Civil said the operation, in collaboration with Europol, had also led to 20 arrests elsewhere in Europe.

The elvers, or glass eels – prized as a delicacy in Spain and parts of east Asia – were found after officers carried out almost 3,000 checks and inspections in ports, airports and other transport hubs.

"Most of the offences relate to illegal fishing, unlawful possession, illegal trafficking of endangered species and violations of laws governing natural spaces," the Guardia Civil said.
***

Pancakes should be simple to make?

When I think about making pancakes, I turn on the griddle and mix up some pancake batter. When The Brick Wall thinks about making pancakes, they draw up schematics for a series of LEGO machines that will do it for them. Watch this incredibly complicated homemade factory break eggs, then add flour, milk, and the other ingredients, mix it all together, lubricate the frying pan, pour batter, turn the pancake (yes, they are made one at a time), and transfer it to a plate. This has to be the most complicated method ever devised to make breakfast, but it's fascinating to watch. If I had been the one to build these machines, I would feel the need to open a diner to make the time and effort pay off. But LEGO bricks are toys, so the point of this whole project is to have fun doing it. -via Laughing Squid
***

This appears to be a waste of a good bike.

Standley was buried straddling his Harley Davidson motorcycle in a casket made of Plexiglass and plywood. It was a funeral he started planning 18 years ago, long before he could have known about the cancer that killed him at the age of 82.
***

Animation: The Most Popular Websites by Web Traffic (1993-2022)

TECHNOLOGYAnimation: The Most Popular Websites by Web Traffic
Over the last three decades, the internet has grown at a mind-bending pace.

In 1993, there were fewer than 200 websites available on the World Wide Web. Fast forward to 2022, and that figure has grown to 2 billion.

This animated graphic by James Eagle provides a historical look at the evolution of the internet, showing the most popular websites over the years from 1993 to 2022.
***

Sometimes plans just don't work out.

A Scots wife has advertised a coffin online which she is giving away because "her husband has lived longer than she had hoped". Margaret Stables posted an advert for the brand new coffin which she originally purchased for her partner on Facebook Marketplace.

The woman, from Easdale near Oban, has left social media users in stitches after the listing was made on Monday. The picture placed alongside the advert showed the sparkling new, silver coffin with a white pillow inside.

Margaret wrote: "Giving away a brand new coffin. Bought it for my husband but he has lived longer than I had hoped and expected so no longer required and it's cluttering up my house.
***
The ONT Musical Interlude & Time Piece Emporium

Rhyme or reason? Nah, just some stuff I like.
&&&
***

No mention of "I double-dawg dare you." Still we have a Genius Award Winner.

Firefighters were called to a school to save the blushes of a 10-year-old boy who had got his head stuck in a traffic cone while playing.

After trying to shift the cones themselves for half an hour, teachers at the school in Johor, Malaysia, contacted the emergency services to help prize it off the youngster's head.
***

The next time your morning isn't going well: Think about this chap.
***
Earlier this week there were comments about HOAs. They appear to be despised universally. Tonight's Feel Good Story of The Day.

Homeowner Maliciously Complies After HOA Limits How Many Cars Allowed In Driveway

I'm not a homeowner, but if I ever am, I won't be living anywhere with an HOA. In theory, an HOA should work, but all too often it just creates problems for some homeowners.

The problem is the power-hungry people who run them sometimes overreach and it becomes a bigger problem than whatever they were trying to prevent.

In the case of one Redditor who had it with their HOA when they limited the number of cars allowed in a driveway. Some think this may have gone too far, but if you mess with the wrong homeowner on the right day this is what happens.

The best way to maliciously comply with an obnoxious HOA is to know the law better than they do
***
Perhaps I should have saved until tomorrow night. But I think we could all use a Tonight's Feel Good Story of The Day.

Young Man Asks 100-Year-Old Veteran To Go To Disneyland With Him


We can't shift the flow of time. As much as we feel like we've got all the time in the world to experience all we're meant to, it one day creeps up on you that your time is running out. Instead of looking out for a new experience, a new adventure, you're anticipating the end. But time is still going, so why not use it to the fullest?
***

Tonight's ONT has been brought to you by Curiosity.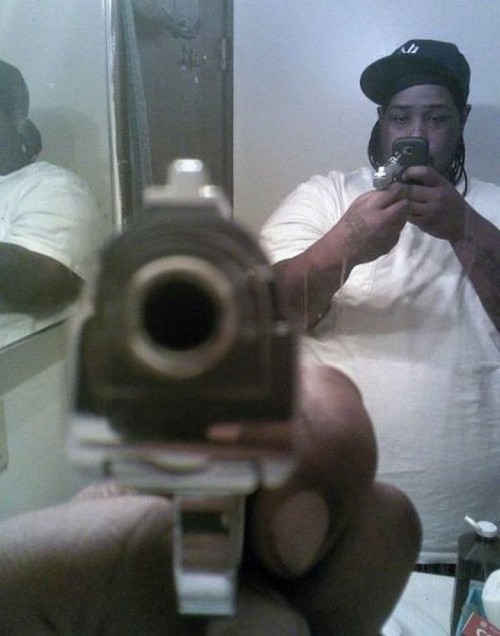 Notice: Posted with permission by the Ace Media Empire's custodial staff. Enjoy this American made product.


posted by Misanthropic Humanitarian at
09:55 PM
|
Access Comments