« The Dying-Brained "President" Asks If a Dead Congresswoman, Whose Death He Recently Noted, Is Present With Him
|
Main
|
Quick Hits »
September 28, 2022
Hurricane Ian Lashes Into Florida as Category 4 Hurricane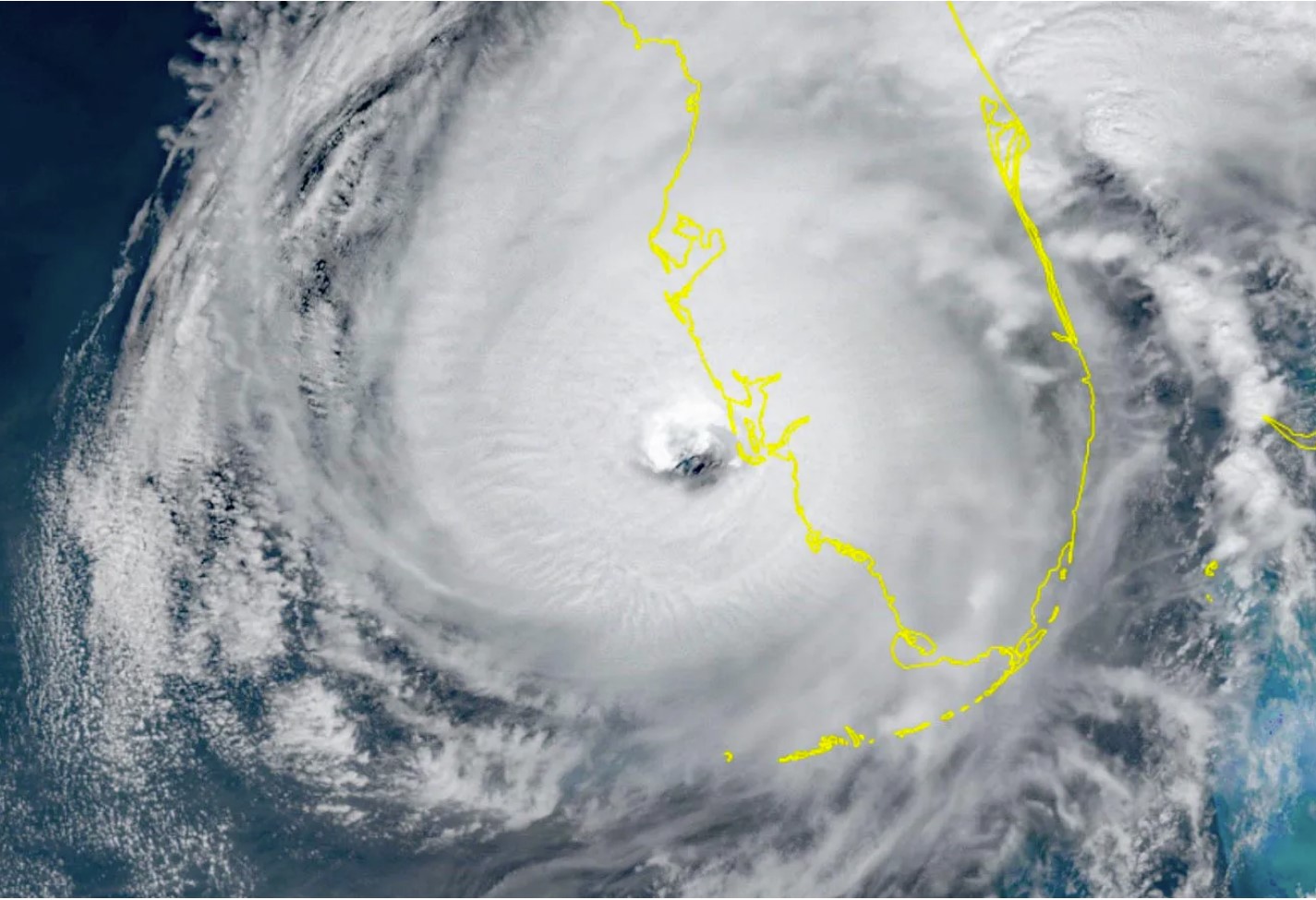 At least it didn't make it to Category 5.
But this is a devastating storm. The damage will run into the billions of dollars, easily.
That's animated. At least they've added blue color to the lightning flashes. I don't know if they've also amplified the flashes.
The flooding is devastating in Fort Myers Beach:
Boats are of course being driven right up through the streets of Fort Myers Beach.
Some guys lived dangerously and went swimming in the Fort Myers storm surge, which seems very risky, given that the waves are battering against steel and wooden posts. I hope they lived.
In Bonita Springs, the storm surge tops an SUV, so about five and half feet.
In Naples, the flooding is so bad people are swimming in their homes:
Not sure he has a choice.
The Naples fire department is attempting to work through the storm but, as you can see, the floodwater is up to nearly the top of the wheels of their fire engines. Not sure what they can do. Maybe they have rafts.

On to some politics and some lighter-side stuff.
DeSantis brought some thunder of his own:

As Hurricane Ian was nearing landfall in Florida, disgusting fatbody Rachel Vindman posted that we should call the hurricane by "they/them pronouns to annoy Ron DeSantis."
So funny. And so obsessive.
And so addicted to Twitter. Do you ever get off your over-weighted, over-stressed couch, you fat pig? Is there literally anything in your life apart from Twitter trolling on the stupidest, crassest possible level, alleged "national security hobbyist"?
She deleted the tweet -- but only, she says, out of respect for the trans community.
Like many Stay-At-Couch White Women with nothing to do but seethe and Tweet, she is sustained only by hatred and upwards of 6000 calories per day:
Two hundred and forty pounds of bad bacon right there.
Say, remember when they used to try to pretend that it was only the Singular Evil of Trump that they were so resolutely devoted to #Resisting, not just any Republican who opposed the leftwing Regime?
Tom Elliot snarked, "A lot of people don't realize the first hurricane only came in 2017 after Trump pulled out of the Paris Accord."
Jane Lytvynenko @JaneLytv · 1h After over half a decade of debunking this hoax every time there was a flood or hurricane, I can't believe I'm looking at an honest-to-god street shark.

Good to finally meet you, pal.
Some Florida residents in less-severely affected areas are dealing with the hurricane with Florida Man-like aplomb, reports Not The Bee.

posted by Ace at
05:33 PM
|
Access Comments