« Prepare for a Shock: Taylor Lorenz Is Having Another Dramatic Personality Conflict With Another Woman in Media
|
Main
|
Return of the Libs of TikTok »
September 16, 2022
Loving Liberals of Martha's Vineyard Force Illegal Aliens on Bus to be Concentrated at a Camp Run by the Military
Update: The Illegals Are Thanking DeSantis For Busing them to Martha's Vineyard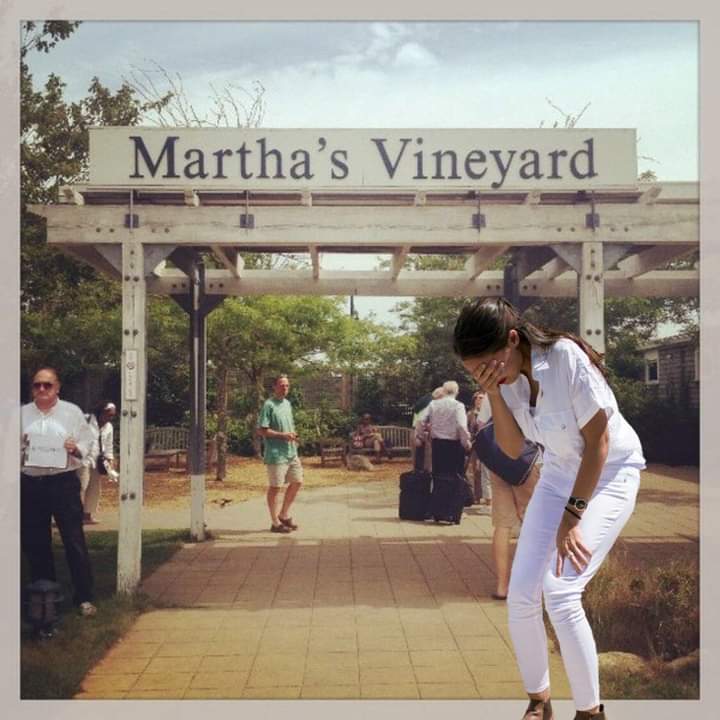 Another great post from the Martha's Vineyard FaceBook group: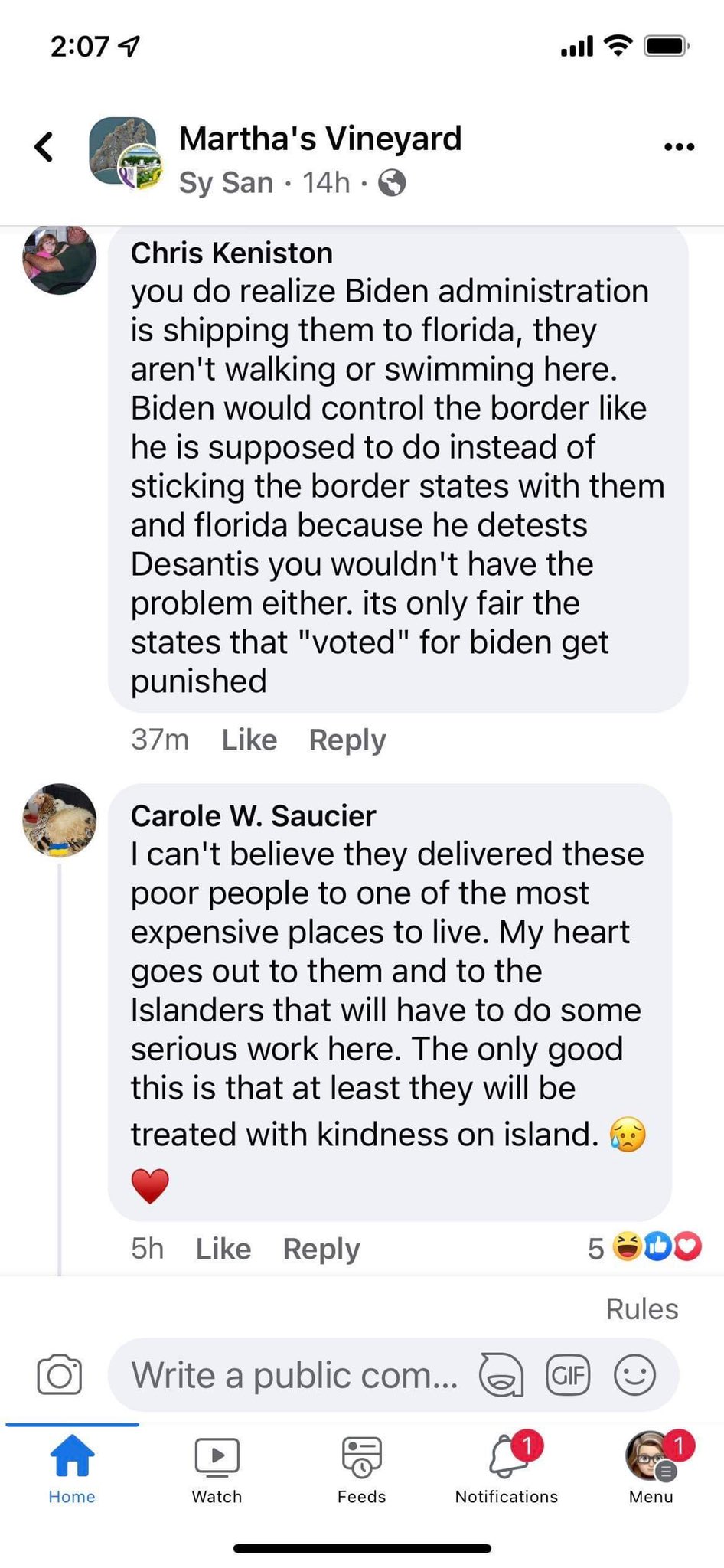 They love them so much they're sending them to camps where they can better concentrate.
The nearly 50 illegal immigrants sent from Florida to Martha's Vineyard were shuttled to Joint Base Cape Cod on Friday, after spending only two days on the island.

"Today, the Baker-Polito Administration announced new shelter and humanitarian supports at Joint Base Cape Cod (JBCC) for the approximately 50 migrants who arrived in Martha's Vineyard this week," Massachusetts Gov. Charlie Baker said in a statement. The state has reportedly activated 125 National Guard members to assist with the situation.

Prediction: Alexandria Donkey-Chompers won't take staged photos putting on a fake cryface over illegal aliens being held in a military camp.
Do you think the illegal aliens were happier in the beautiful, unspoiled Martha's Vineyard, or this Camp In Which Unwanted Peoples are Concentrated?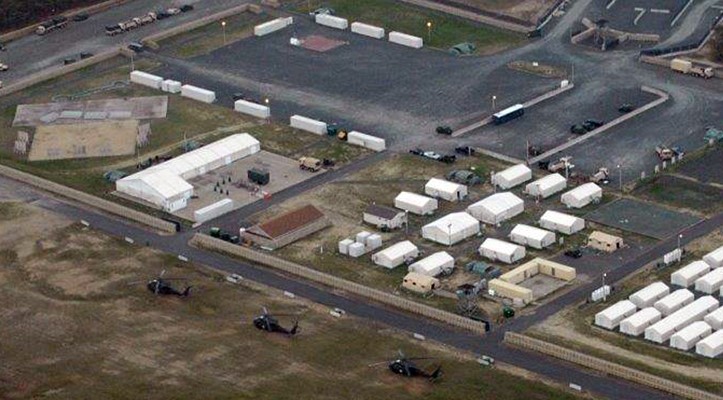 More at Deb Heine's link, including the corrupt Crime Queen Hillary Clinton accusing Republican governors of "human trafficking."
They couldn't handle 50 illegal aliens, but want El Paso to deal with literally thousands upon thousands of illegal aliens streaming in every week in Dignified Silence, so that the elites don't have to be bothered even by complaints about the situation.
One tidbit from News Nation caught my eye that puts all this into perspective. The Border Patrol in Texas is so overwhelmed that shelters are crammed with 3x as many illegal immigrants as they are designed for, and the overflow is so bad that they just gave up and release over a thousand "undocumented migrants" in a single day.

U.S. Border Patrol has been so overwhelmed in the region and the shelters are at capacity -- one processing center is three times above its normal capacity, nonprofit shelters are starving for beds and volunteers, and a sudden surge of arrivals from Venezuela is ineligible for expulsion, the Border Report reported.

As a result, Border Patrol was forced to release more than 1,000 paroled migrants onto the streets of El Paso on Tuesday.

...


Fifty migrants show up in Martha's Vineyard and it is a crisis that everybody in America is supposed to be outraged about. But over a thousand released in one day is business as usual if you live in a border town. Hardly worth talking about outside of conservative media. Certainly not worth taking the time to consider the effects on the residents of El Paso who are legal citizens or immigrants. Their daily lives are worth destroying in order to maintain the veneer of Leftist "compassion."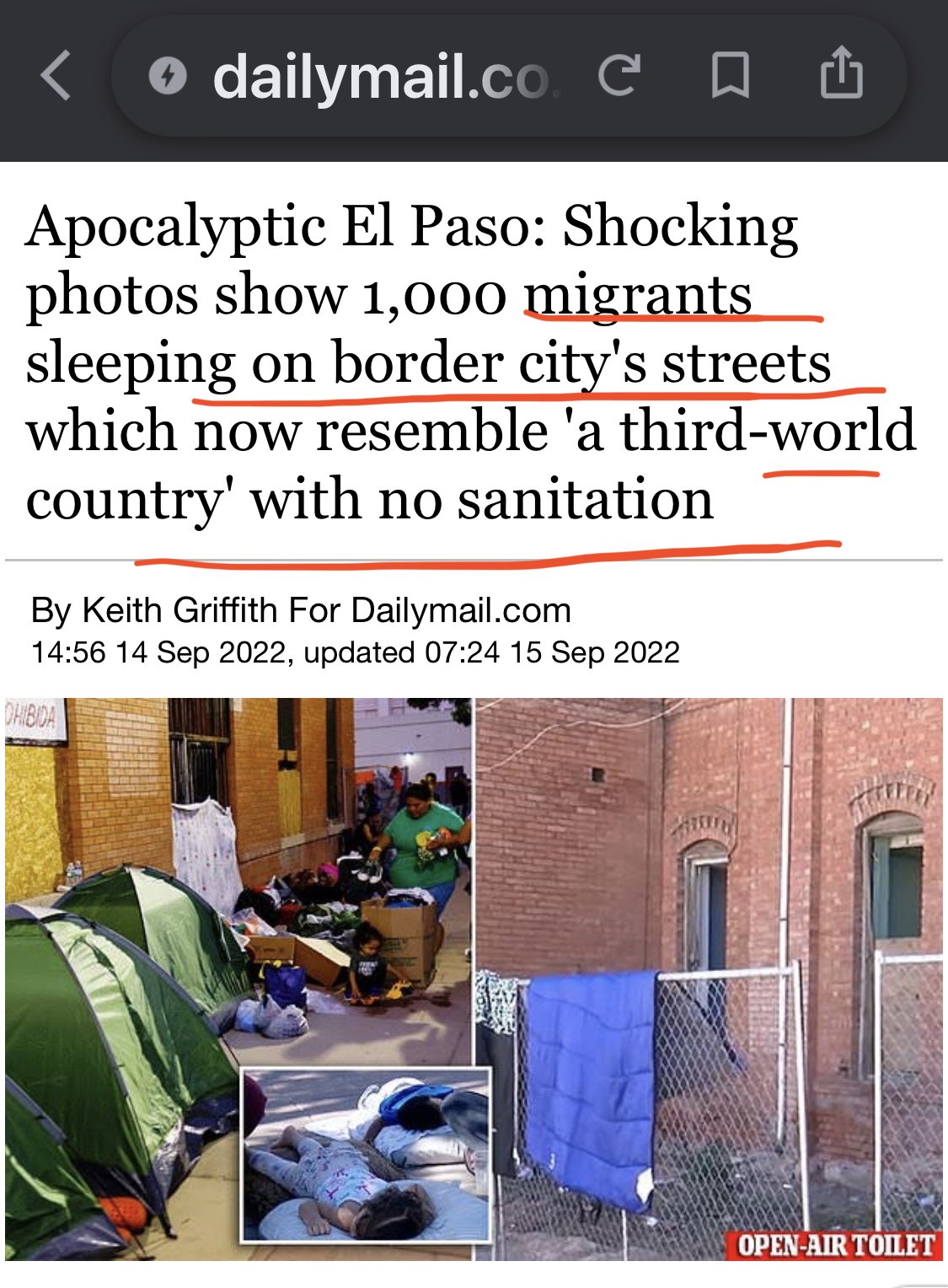 Apocalyptic El Paso: Shocking photos show 1,000 migrants sleeping on border city's streets which now resemble 'a third-world country' with no sanitation

Nearly 1,000 migrants have been released in El Paso in the past week, as the border crisis continues

Many have been left sleeping on the street without access to toilets or showers, causing vile conditions

Surge of migrants, mostly from Venezuela, has overwhelmed Border Patrol across Texas

With facilities overwhelmed, many are being dropped off near bus stations and left to fend for themselves

'It's almost apocalyptic,' says US Rep. Tony Gonzales, with El Paso also likened to a third world country
Martha's Vineyard "infrastructure" can't handle 50 migrants?
Well El Paso's can't handle thousands. So I guess, Lefties, you're just going to have to pitch in and do your part, and accept that your towns are going to have to become slums for the sake of your political convictions:

New York City, which loudly declared itself a sanctuary city to virtue signal against the Bad Orange Man, is now busing the illegal aliens back to Florida.
Let me guess: This busing of illegals isn't "cruel," but loving and humane.
@ChuckCallesto 1h

OH BOY: Return to sender! NYC is relocating migrants to Florida, after city's immigration boss claimed that's where they'd rather be...
Is this "human trafficking," Hillary, or nah?
Democrats continue demanding their opponents be put in jail.
I agree with this policy. LET'S GET IT ON, FUCKERS.
Gavin Newsom
@GavinNewsom

What @GovRonDeSantis and @GregAbbott_TX are doing isn't clever, it's cruel.

I'm formally requesting the DOJ begin an immediate investigation into these inhumane efforts to use kids as political pawns.
Those illegals didn't swim to Florida, and Florida has no border with Mexico. Check the map, Gavin.
Biden bused them there. Or flew them there.
Should he go to prison too, Gavin?
NBC News@NBCNews

Florida Gov. DeSantis sending asylum-seekers to Martha's Vineyard is like "me taking my trash out and just driving to different areas where I live and just throwing my trash there," a founding member of a foundation which helps refugees says. - @NBCLatino
Trash? That's racist.
Thanks to Anonysaurus Wrecks. Weft-cut loop says the speaker is "advertising executive Max Lefeld, founding member of the Casa Venezuela Dallas."
That doesn't sound like a Lantinx name, so you can't call them "trash," Max.
Meanwhile: Your Guardians of Truth Media is firing on all one cylinders, as usual.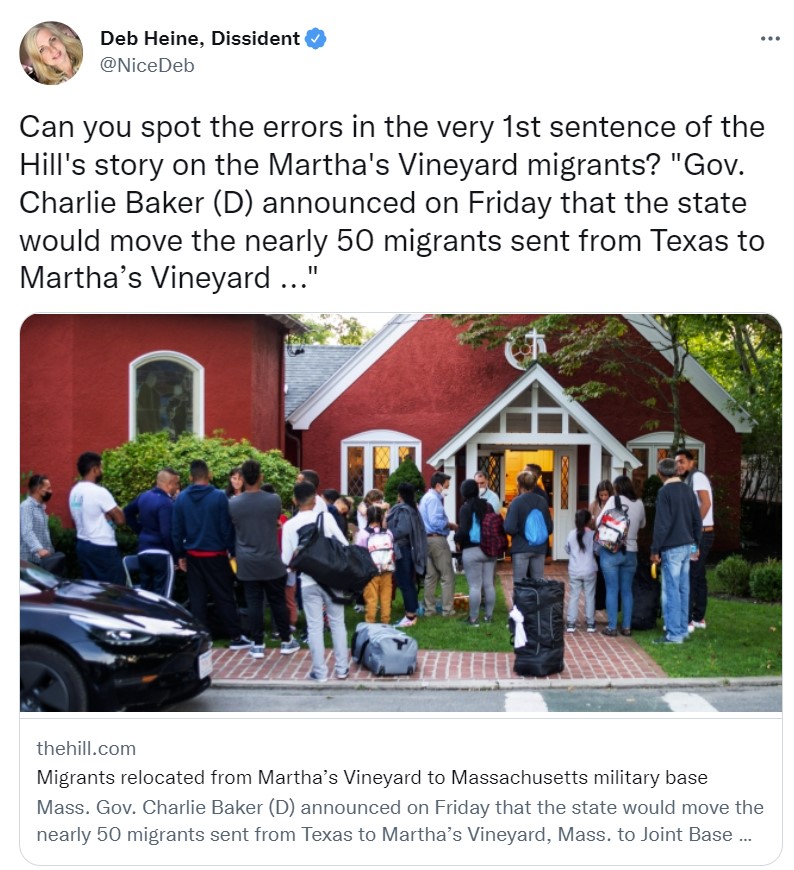 "Massachusetts Gov. Charlie Baker (D) announced on Friday that the state would move the nearly 50 migrants sent from Texas to Martha's Vineyard to Joint Base Cape Cod."
These people claim that they should have the power to shut down other people's speech because they're 1, super-smart and informed and 2, free of "disinformation."
But they're among the stupidest people to walk the earth. They're dumb as posts. As Obama's national security guru said of them, They know nothing.
Update:
[io] very white MV women hugging the illegals as they were being shuffled onto the buses. That was some Grade A virtue signaling.
Posted by: JackStraw

"We hate to see you go, but we love watching you leave!"

posted by Ace at
04:21 PM
|
Access Comments