« Daily Tech News 18 August 2022
|
Main
|
Mid-Morning Art Thread »
August 18, 2022
The Morning Report — 8/18/22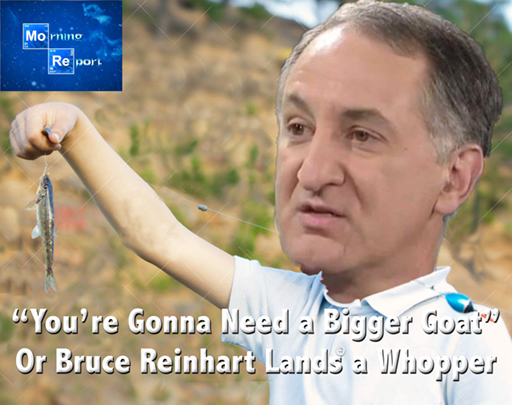 Good morning, kids. Thursday and before I dive into the continuing breakdown of any gossamer-thin fig leaf of a pretext of law and order, comity and business as usual that has revealed the raw lust for power of America's worst enemy — a third of its own citizenry and at least 90% of its own government — this story from the other side of the planet constitutes a potential war warning, at least for Taiwan:
China's collapsing real estate market could throw the world's second largest economy into chaos and worsen a global economic slowdown . . .

. . . Chinese developers have lost at least $90 billion in the last year, according to reporting from Bloomberg, as home prices have gone down for the last 11 months. Dozens of developers have defaulted on their debts, and many of them have stopped work on unfinished housing, which has sparked mass outrage and even protests as more than 80% of Chinese homebuyers take out mortgages and begin paying them down before their prospective home is completed.

This arrangement, which was once a source of easily accessible capital in a red-hot housing market, has left countless Chinese consumers holding the bag on half-finished homes that may never be fully constructed. Thousands of homebuyers are refusing to pay mortgages on unfinished properties in a mortgage boycott that has spread to nearly 100 cities and has affected over 320 development projects.

"It's gotten to the point where no one is taking care of it. So we naturally also have to defend our own rights," one boycotter, who remained anonymous to avoid retribution, told The LA Times. "If we the people are not happy, it's difficult to have a stable society." She also told the outlet that some homebuyers who demanded answers have been threatened or detained for their trouble.
There is also an ongoing drought situation on the mainland that is affecting crops as well as power generation. Couple that with palpable civil discontent over Xi's draconian policies breaking through the regime's censorship wall as well as an America that is too busy being destroyed from within by traitors in and out of government who are in Xi's pocket, and a potential Taiwan grab might well be moving to the front burner.
It was already being fast-tracked thanks to the incompetence and frankly the more-than-likely collusion with Joey Sponge-Brain Shits-Pants and his handlers. Malig-Nancy Pelosi figures hugely in the mix here as well. But her trip to Taiwan was no show of support for that nation; it was some sort of CYA move for her and her family's multi-million dollar grift. Yet, a move to invade and conquer that is not of Xi's planned time and choosing could bite him in the ass. Is the PLA immune from the insane amount of corruption that is rampant within that government? What of the morale of its frontline soldiers and conscripts? Does it also have the same level of competency, or incompetency, in its generalship as that of the Russian armed forces? Will we be drawn into it as yet another convenient distraction from the Kalorama wrecking ball or will Biden collect his Big Guy cut from Xi and look the other way?
Ho. Lee. Fook. A war of convenience to distract the people and rally them to the cause was also the playbook for Argentina in 1982 when it temporarily seized the Falklands. Of course, the parallel ends there given the players involved today, 40 years on. While the Argentinian junta fell as a result of Thostaer's Britain retaking the islands and Argentina's economy collapsing, what are the odds that the Chinese Communists will also suffer a similar fate? They, of course, will never allow that.
Interesting times, indeed. Quoting that anonymous Chinese citizen "If we the people are not happy, it's difficult to have a stable society." Bingo. Back over here in the rapidly communizing former United States, the dam is actually breaking on the Mar-a-Lago raid, itself a distraction as well as political attack on the junta's biggest threat: Donald Trump. Not that there will ever be any repercussions on the junta here if the power structure and corruption continue as before. But what we had all known or strongly suspected has been uncovered, due to the efforts of real journalist Margot Cleveland as documented by Victoria Taft:
The same Florida magistrate who approved the raid on former President Donald Trump's Mar-a-Lago home will decide on Thursday if we can see why he approved it. We'd like to check his work, you understand. Because it looks like the FBI is up to its old tricks again. Indeed, the FBI's supposed "leaker" who complained about Trump's document cache seems to have obliterated the excuses we've heard for the raid and laid bare the sole reason behind it: get Trump. . .

. . . The FBI and DOJ, of course, don't want us to see the evidence that allegedly supports the propriety of the Mar-a-Lago smash and grab. They must have had an overweening need to get those nuclear secret documents that the Feds told the media Trump had.

Thing is, we don't need to read the docs; we'd just like to know that there's more support for the report than the leak to The Washington Post that Trump had "classified documents relating to nuclear weapons." Or more than the speculative rantings of Maggie Haberman on Twitter. Or more than the Wall Street Journal story leaked by the Feds in their tried-and-true continuous feedback loop. This loop starts with leaks to the media, the media dutifully report them, and the FBI uses the stories as "evidence" in their warrant applications. See how that works? They pulled this trick in the Alfa-Bank, Steele Dossier, Gretchen Whitmer, and Russian Collusion cases. So we hope you understand the skepticism.

Indeed, as I wrote those words above, news came from Professor Margot Cleveland, who writes for The Federalist, that that's exactly what they did . . .

. . . Cleveland outed the source for the Trump document tale. She reports it's this guy, former National Archives (NARA) head David Ferriero . . .

. . . Here's how Cleveland put it:

Given these problems with the underlying legal theories, targeting a political enemy and former president of the United States with a search warrant represents an unforgivable lapse in judgment. And as for the claim that the DOJ needed to recover these vital national security documents, the shifting stories spread by leakers suggest this rationale is simply a pretext.

After all, within the course of one week, the justification for the search went from "nuclear secrets" to classified documents, to videos suggesting the documents were not secure, to videos suggesting the Trump team was serendipitously moving the documents, to a confidential human source claiming Trump continued to possess presidential records, to a supposed lie by Trump's attorney that there were no documents present at Mar-a-Lago marked classified.

No matter the excuse provided for the raid, however, the reality remains that the Biden administration launched an unnecessary grand jury criminal investigation into Trump based on a referral from a partisan archivist. And all Americans of goodwill see the obvious difference in the government's treatment of Clinton, Obama, and Trump, proving the purpose of the investigation was "to get" Trump and not the documents.

We're in uncharted territory when half the country doesn't trust the FBI or Department of Justice (DOJ) to tell the truth and show us their work. We want to see how 2 + 2 = an invasion of the home belonging to the former President of the United States of America. In short, we want to see the affidavit supporting why Trump-hating Magistrate Bruce Reinhart approved the raid.
As I said, we're not going to be allowed to see jack-shit with these people in power. What's more, given the nature of the beast, anyone who now presses the case is going to get whacked on the knuckles. Literally. Emphasis on the word "whacked."
See also: Vince Foster, Linda Tripp, Philip Haney, et al.


Based on his performance to date, embattled Americans can believe that Christopher Wray would be willing to turn back the clock. As at Ruby Ridge and Waco, massive military force against the people would render deadly results but on a much wider scale. Remember, the FBI retains military snipers even after deadly "accidents," so more innocent women would surely take bullets to the head. 

More whistleblowers would suffer fatal gunshots to the chest, passed off by the FBI as a suicide before all the facts are in. That could also be the fate of more government insiders with access to sensitive documents. Sudden, heavily armed FBI raids of politicians' homes could easily have deadly consequences, to be passed off as accidental. 

On Wray's watch, more journalists could find their homes and offices raided, and it's not out of the question that some journalists could suddenly disappear. With massive power, special privilege, and zero accountability, pretty much anything is possible for the Federal Bureau of Investigation. In 2022 moving forward, the struggle of the people against tyranny is the struggle of memory against forgetting.
ABOVE THE FOLD, BREAKING, NOTEWORTHY
Lloyd Billingsley: "Skeletons in the FBI's closet—and warnings of more violence to come."
Live Freeh or Die

"Crickets are already popular in Asia, our betters assure us. But then again, so are mask-wearing and communism. I keep thinking of that pathetic scene in Soylent Green where Charlton Heston and Edward G. Robinson get hold of some actual, real food and it's a once-in-a-lifetime event for them. I figure we're, what, ten years out at this point?"
Take a Look Inside a Cricket Farm…Which is Where Your Food Will Come From Soon
NOTE: The opinions expressed in the links may or may not reflect my own. I include them because of their relevance to the discussion of a particular issue.
ALSO: The Morning Report is cross-posted at CutJibNewsletter.com if you want to continue the conversation all day.
Follow us on Twitter: @CutJibNews
Follow us on Instagram: @Cutjibnewsletter

posted by J.J. Sefton at
07:28 AM
|
Access Comments