« Biden Signs "Inflation Reduction Act" While Media Lies To Cover For Him
|
Main
|
Amy Curtis: The "Washington Generals of Punditry" Still Have Not Given a Single Moment of Reflection to Their Own Failures or Betrayals -- Or Their Own Starring Role in Electing President Donald John Trump »
August 16, 2022
Quick Hits
Liz Cheney "feels bigger" than "small" Wyoming, a political ally says.
Well yes but a gentleman tries to avoid disparaging a woman's figure.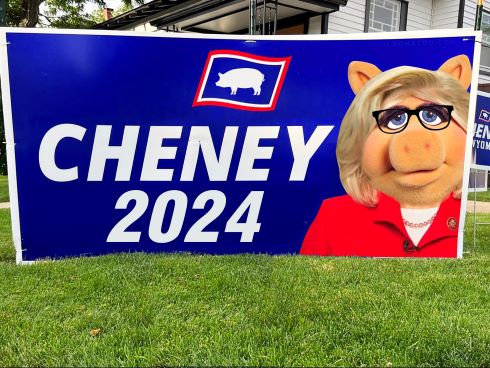 Foreshadowing a larger, national career for Rep. Liz Cheney ahead of her widely predicted primary defeat on Tuesday, a Cheney ally says the Wyoming Republican running to hold on to her House seat "feels bigger" than the "small" Wyoming election.


"What's remarkable is that in the face of almost certain defeat she's never once wavered," Republican Accountability Project Executive Director Sarah Longwell told RealClearPolitics.
Of course not. Wavering takes energy. Wavering would practically be Cross-Fit to Liz.
She just does not move. And that's not out of principle, that's just out of basic caloric necessity.
"We've been watching a national American figure be forged. "
Forged in Big Mac sauce.
"It's funny how small the election feels -- the Wyoming election -- because she feels bigger than it now."
Mee-ouch. I didn't want to say so myself, but... yeah, maybe not bigger than Wyoming, but she's almost bigger than Rhode Island.
Sarah Longwell is a great big hefty gal herself so she's a real authority on this. (I think all members of Bill Kristol's grifter groups are required to have BMI's north of 35.)

Meanwhile, the Noted Conservative Liz Cheney is calling on Democrats, such as Bill Kristol, Sarah Longwell, Steve Hayes, Jonah Goldberg, AllahPundit et. al to lie and pretend to be Republicans to vote for her.
Wyoming voters will go to the polls Tuesday to vote in the state's primary elections, and Republican congresswoman Rep. Liz Cheney is looking to an unusual source for support in her GOP race: Democrats.

While only members of a given party are allowed to vote in that party's primary in Wyoming, the state does allow for same-day voter registration. This means that people can switch parties the same day they vote, so those who had been Democrats can become Republicans just to vote for Cheney in the primary, where her main challenger is Harriet Hageman.

"When Liz Cheney's only hope is to appeal to Democrats to raid a Republican primary, you know she has gone all the way over to Nancy Pelosi's side," Hageman's campaign manager Carly Miller told Wyoming Public Media. "Wyoming is fed up with Cheney, and it's too late for any election shenanigans to save her."
She's calling upon tens of thousands of people to lie en masse because she has so much Honor and Integrity and Principle.
Speaking of people with Honor and Integrity and Principle and Pre-Diabetes, Larry Hogan is still running his c*cksucker. He's running an ad about "lawlessness," which the left is taking as a c*cksuckerish passive-aggressive attack on Republicans who object to the Gestapo FBI.
Maryland Gov. Larry Hogan, who has been toying with a possible White House bid, is jumping into the Republican divide on law enforcement with a new digital ad touting his proposal to crack down on crime and "lawlessness."

The spot opens with a hard-edged stance on crime and law enforcement, showing clips of progressive "Squad" members Reps. Alexandria Ocasio Cortez, D-N.Y., and Ilhan Omar, D-Minn., and promising to "reverse the tide of rising crime and disrespect to our law enforcement." His appeal is akin to calls made by Trump and other Republicans in the wake of the George Floyd murder and ensuing racial justice protests two years ago.

But the FBI search last week of Trump's Mar-a-Lago resort and resulting revelations that Trump held onto highly sensitive intelligence, possibly even regarding nuclear weapons, and was being investigated by the Justice Department for potential violations of the Espionage Act and other possible crimes -- spurred Trump and many of the far-right supporters of the former president to lambast the FBI and federal law enforcement repeatedly.

Online extremism experts have noted a severe uptick in violent threats against law enforcement since Trump and his supporters targeted them. An armed Ohio man who was reportedly at the U.S. Capitol on Jan. 6 tried to breach an FBI field office in Cincinnati last week and was later shot dead following a standoff. The FBI arrested a Pennsylvania man Friday after he allegedly stated he wanted to kill FBI agents and "water the trees of liberty with (their) blood."

Hogan doesn't address federal law enforcement threats, nor does he go to bat explicitly for federal law enforcement in the spot, but in an interview over the weekend on ABC's "This Week" he called the threats "absurd."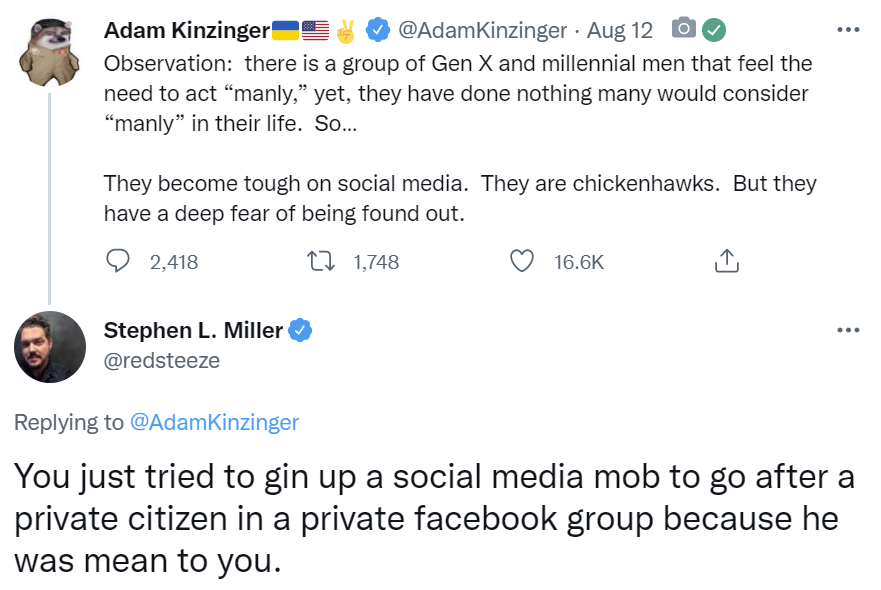 The Atlantic magazine makes the case that terrorist groups that firebomb pregnancy counseling centers are okay-- and that the "right-wing" is wrong to make "boogeymen" out of them -- but that the rosary is now an "extremist" symbol.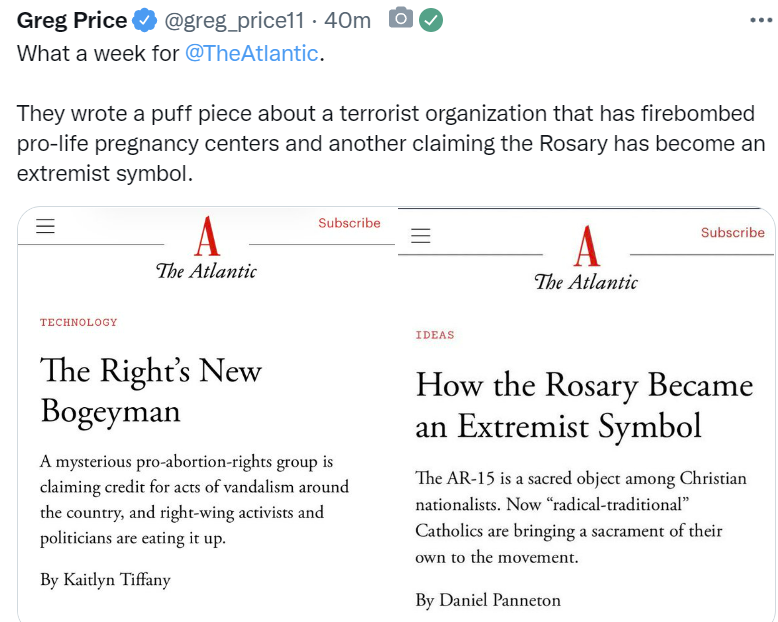 Via Twitchy. Steven Miller, @redsteeze, isn't having the left's lectures about "incendiary rhetoric" any longer, considering the left is defending a terrorist group that is throwing actual, literal incendiaries through the windows of pro-life counseling centers.
They're against incendiary rhetoric, but in favor of incendiary devices.
I'm not sure how Steven Hayes got into this, but Miller is castigating him for tone-policing conservatives while his fellow Democrats defend abortion terrorists who firebomb pro-life counseling centers:
Sorry guys, you don't get to lecture about why you quit Fox News over dangerous opinions and then go contribute to an outlet that declares the rosary a hate symbol and also actually why are you so mad about fire bombing pregnancy centers?

An NBC MTP contributor suggested executing a former president and you didn't walk out out over it.

Here is the Atlantic calling the rosary a hate symbol and fire bombing pregnancy clinics just great, do you guys see your f*cking problem yet? Do you get it?

It's fine if you left Fox over this kind of stuff. But now you've swallowed your tongue over colleagues like Bechloss and Joy Reid or Andrea Mitchell. **This** is how you lost the party, This <-----
Also at Twitchy, the Washington Post lectures Republicans that it's dangerous to call the FBI fascist or Hitlerian -- but Jeff Charles' thread shows that the Washington Post has called the GOP and Trump "fascist" or Hitlerian with Tourettes-like compulsion since 2015.
I'm sorry, I just will not hear these "denounce your own rhetoric" complaints any longer, while the left absolutely refuses to denounce antifa or Ruth Sent Us and even goes so far as to defend Jane's Revenge.
You cannot defend leftwing terrorist groups and pretend away responsibility for Softball Assassin James Hodgkinson III and then tell Republicans that we have to mind our rhetoric.
Corporate cvck Asa Hutchinson: FBI 'simply carrying out their responsibilities' with Mar-a-Lago search
Prepare for a shock: Dan Crenshaw sided with the Deep State and Establishment, too.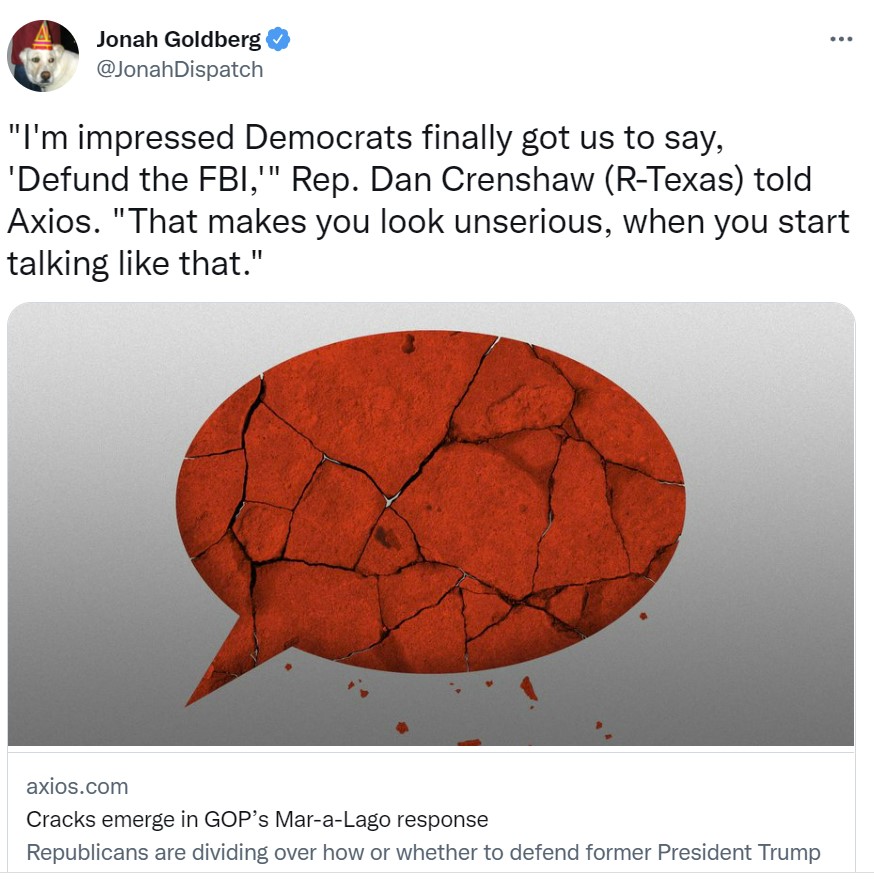 I know you're all gutted by the utterly predictable ongoing and relentless betrayals by Deep State Lackey Eyepatch McCain.

At TikTok, a trans dude is upset that he didn't make the cut for Alabama sorority rush. He was a standout in several categories -- school spirit, sisterhood, community service, cheer -- but I think the one area where he could use improvement is "Not Having a Cock."

This was me in college. They called me "Silk" because I was so smooth with the ladies.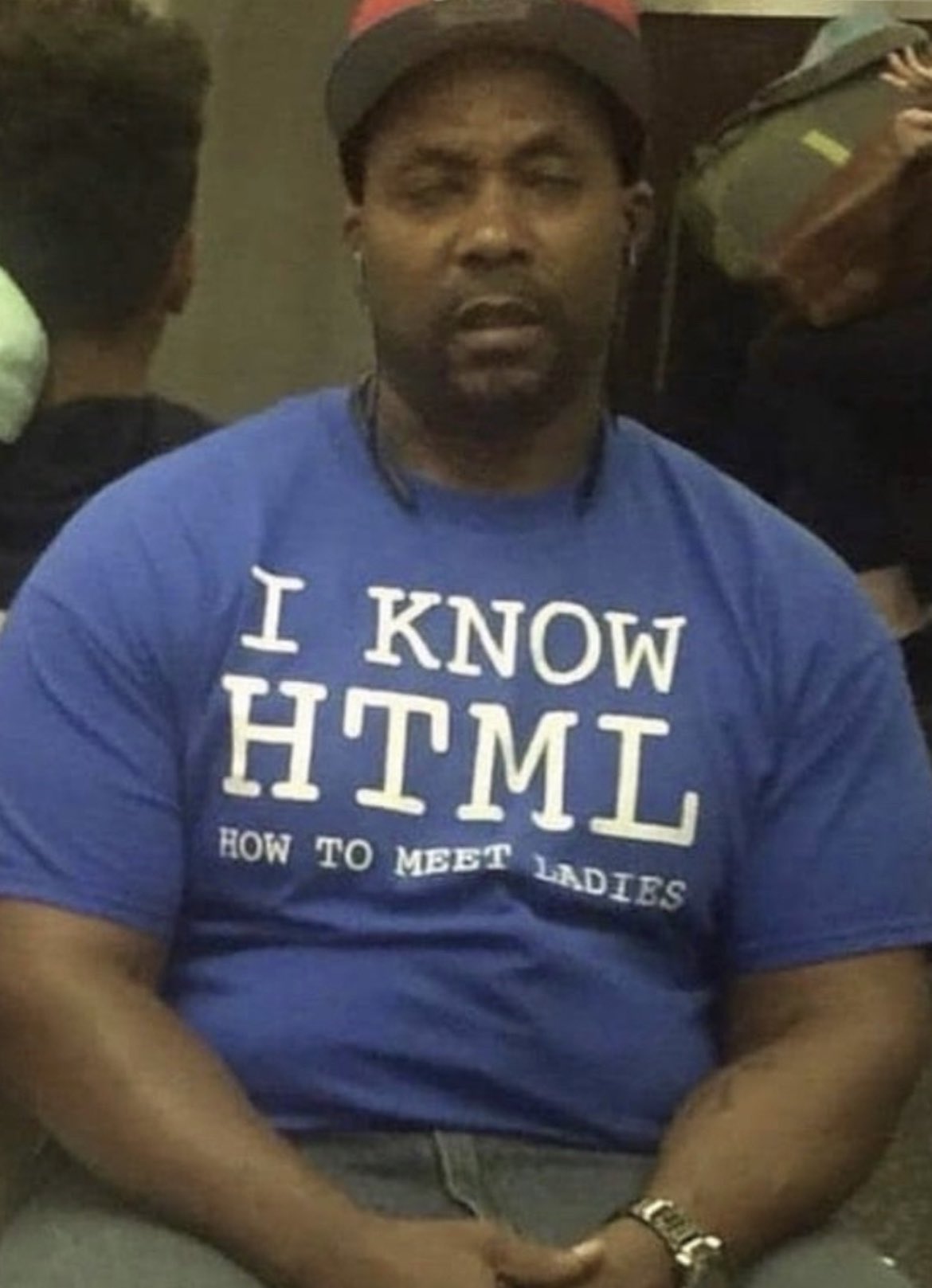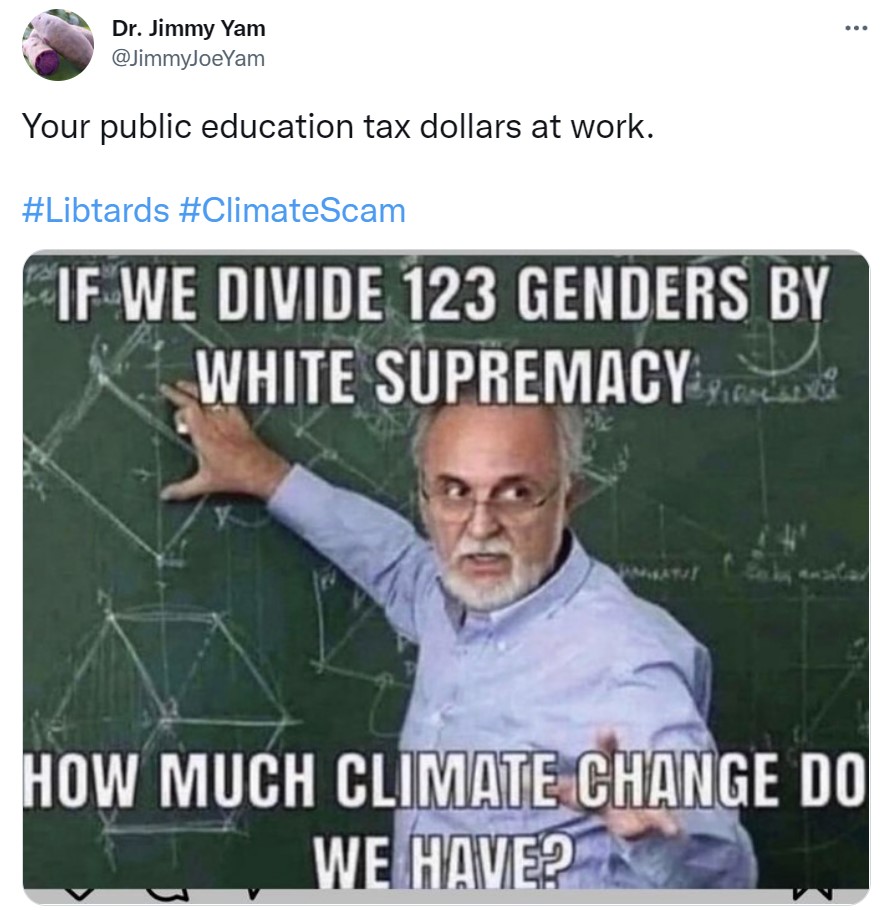 Oh, Los Angeles did not provide enough signatures to force a recall election of Soros DA George Gascon so the psychopathic Gotham City dystopian violence you see above is going to continue.

posted by Ace at
05:11 PM
|
Access Comments