« Great, The Algorithm's Going to Push This FemCore Song Until It's a "Hit"
|
Main
|
General Michael Hayden, Former Head of the CIA, Deranged Coup Plotter, and Signatory of Bogus "Hunter Biden Laptop Is Russian Disinformation" Letter, Calls for Hanging Former President Trump »
August 12, 2022
Quick Hits
After the Human Centipede of Twitter Know-Nothings just kept shitting the words "Release the warrant" into each other's mouths as if this meant anything -- as if the warrant would contain the affidavit supporting the warrant -- we finally got the warrant, and boy oh boy, does it say... nothing.
The warrant says they've come to seize all of his presidential documents.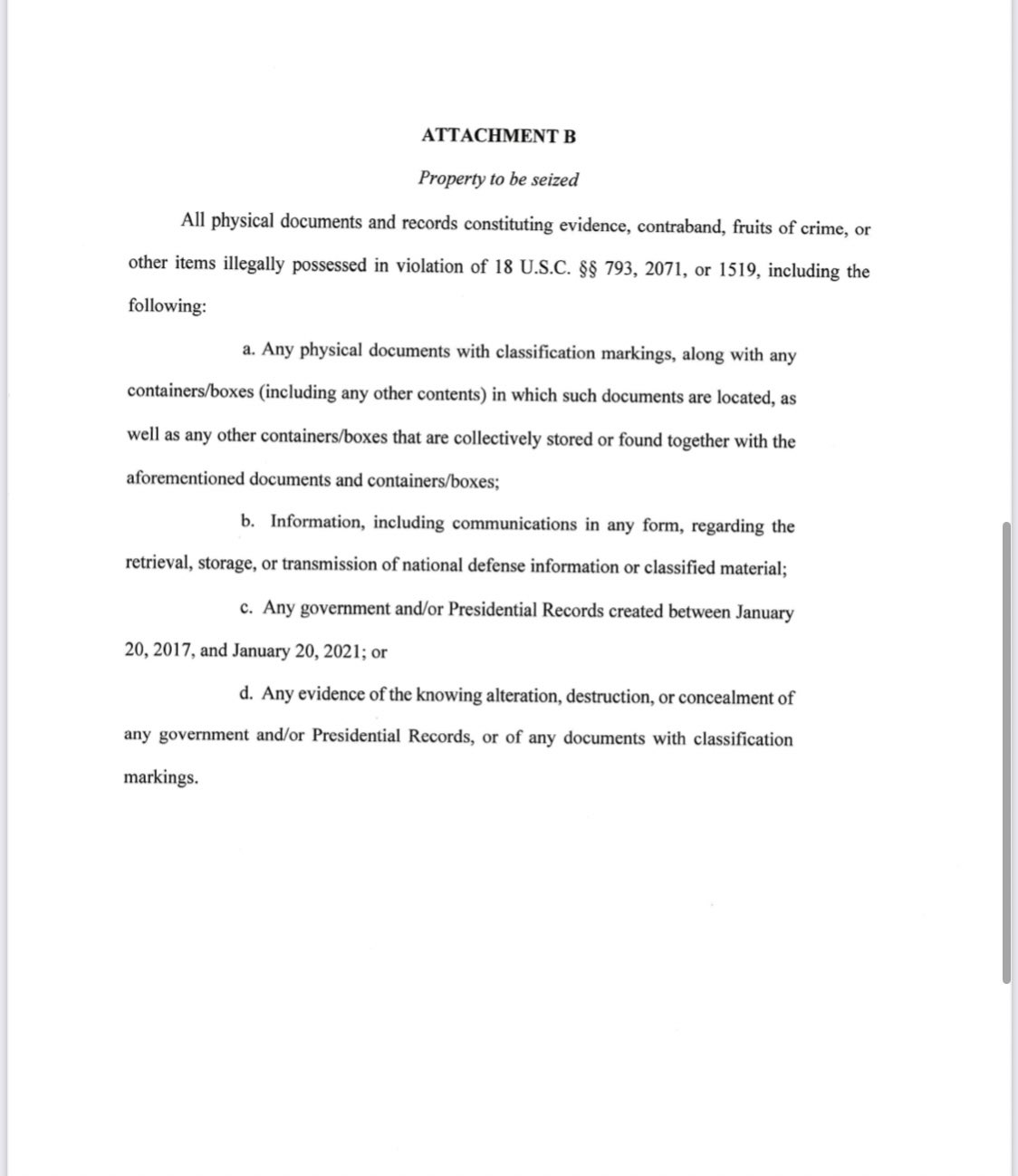 The warrant is so specific that in line c., it demands... every Presidential record created during Donald Trump's entire term. Every single one.
So yeah, this is a super-specific warrant. Releasing it really cleared matters up.
Is everyone now illuminated? Now that "Trump's bluff has been called"?
"RELEASE THE WARRANT! RELEASE THE WARRANT!"
"FEED!"
Boy, whoever scouted that incredible Young Conservative Talent and brilliant wide-ranging mind we know as Sarah Isgur Flores, man, I'd like to buy you a steak dinner, sir. You really picked out a winner there.
You definitely did not just promote her as a "conservative" because she had ovaries and could say "I like Reagan, eagles, freedom, and trucks" without giggling too much.
Well done, Conservative, Inc. Well done, as usual!
But we did some "outreach" to stupid AWFL suburban Wine Moms who vote with us once every six cycles! I'm so glad we paid Sarah Isgur Flores all these years instead of actual conservatives who could advance actual conservatism.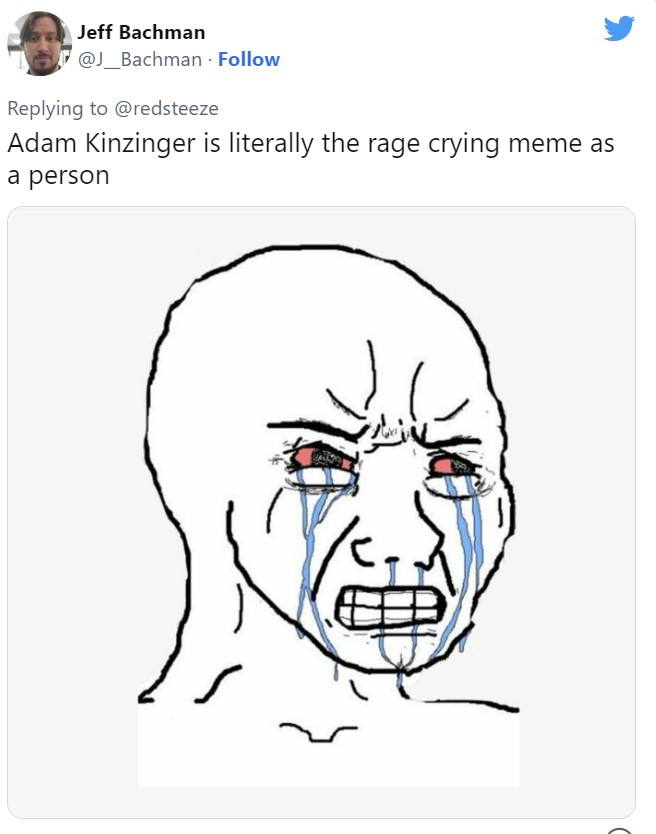 Kinzinger admits Trump won their feud, at least "in the short term:" "Yeah, he won. In the short term at least," he said. "There's no use in pretending somehow I scored some major victory and saved the party."
He says he voted for Trump in 2020, which is surprising.

Bang bang Zaslav's Silver Hammer came down upon his snout
Bang bang Zaslav's Silver Hammer made'm sorry he whipped it out...
Breaking911 @Breaking911

Legal analyst Jeffrey Toobin leaving CNN
From the Bee:
CELEBS * AUG 12, 2022

Jeffrey Toobin Departing CNN To Expose Himself To New Audiences

Our woke military:
@BillyGribbin

From a friend: "I'm about to fail my workplace violence prevention training because the test was designed by high school girls."

@USNavy really striking fear into the hearts of our enemies these days.
Based on the limited context I see, I think the question concerns someone with a crush on another person, who is disappointed that person doesn't share her feelings, so she crumples a photo of that person. The question is, should this crumpling of a photo be reported to the crumpler's supervisor as a possible sign of workplace violence?
He answered "No," because it's not violence and none of his business.
The Navy -- the US Navy! -- says it is violence, and Navy personnel should now rat on each other to their supervisors about such minor matters.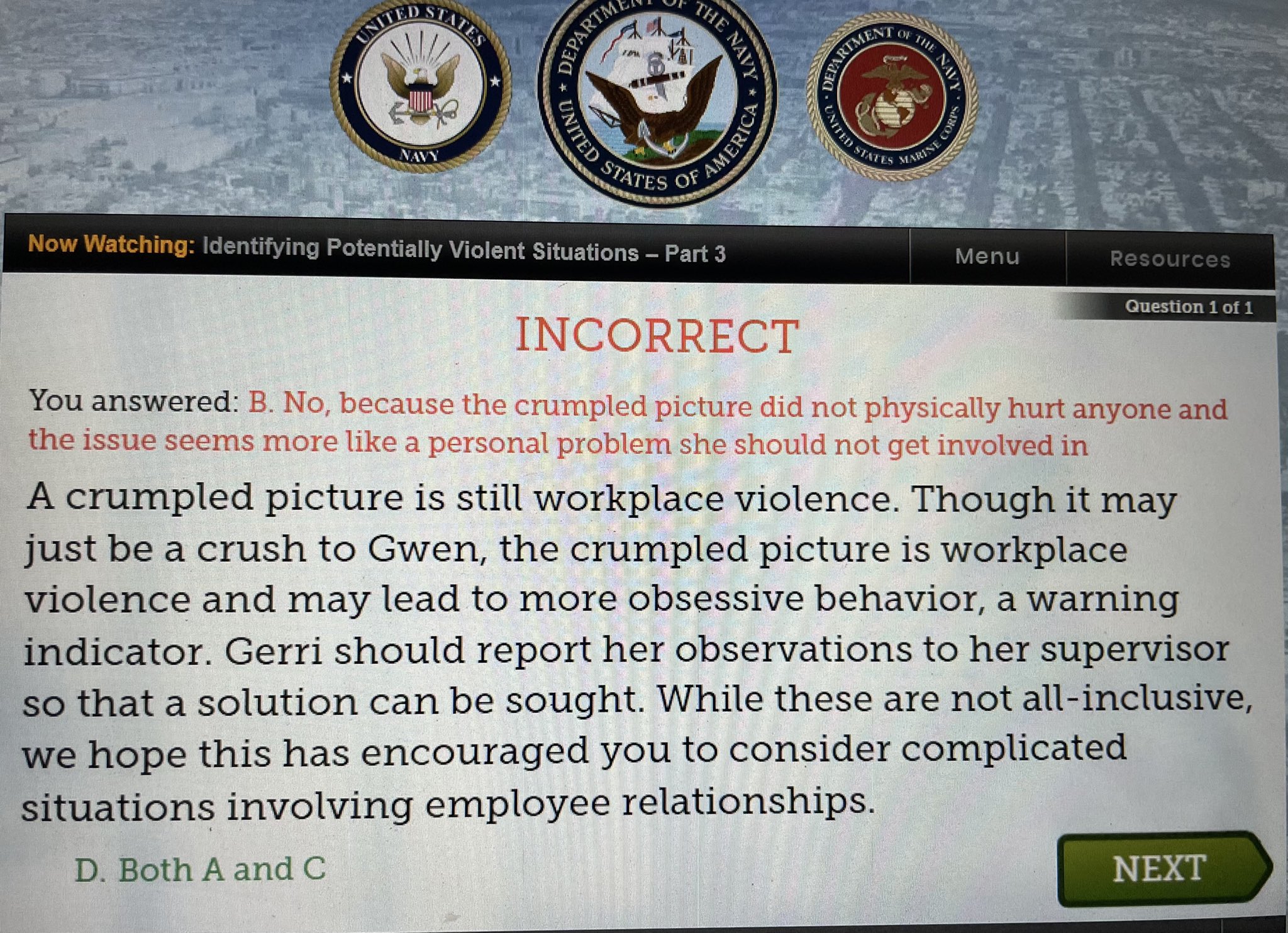 This is the US Navy, again, whose profession is actual violence, now claiming that photo-crumpling is actual violence.
Jesse Kelly linked this, commenting, "We're going to lose a major war."
Oh there's no doubt about that. The only question is, will that lost war completely destroy the US, or just destroy and humiliate the US government, permitting sane citizens to take the country back?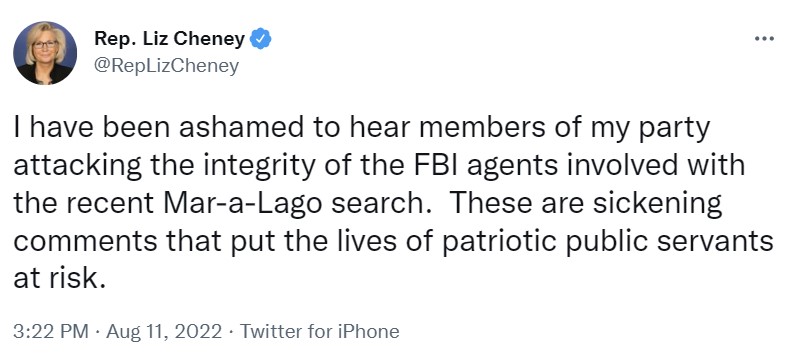 In four days, Liz Cheney will be unemployed.
Just kidding!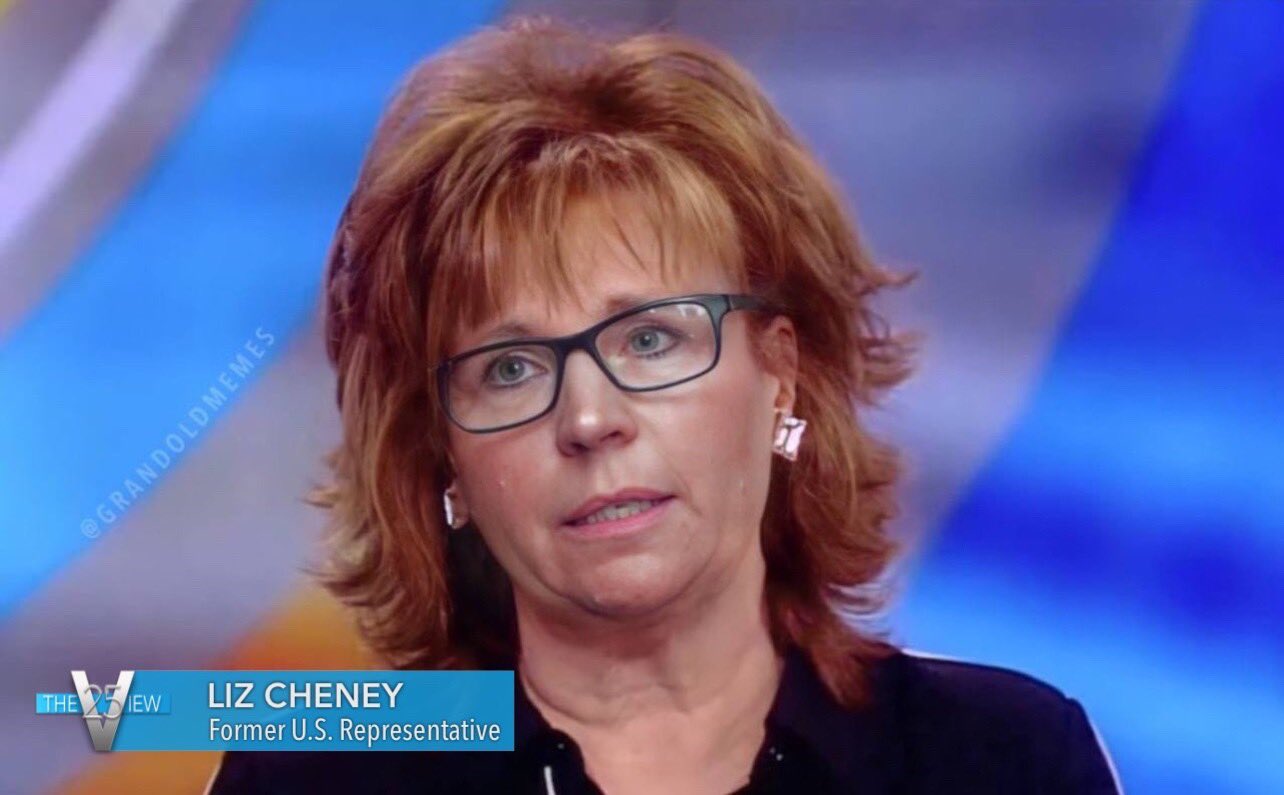 From GrandOldMemes on Twitter.
No but seriously, in addition to immediately inking a deal with CNN to provide "expert commentary" except on any of the issues upon which she might disagree with Jake Tapper, she'll immediately be appointed a "Resident Fellow" at AEI lobbying for Google and FaceBook as well as a job with a foreign policy shop in which she'll lobby for a shady foreign country, possibly Ukraine, without ever registering with FARA but that's okay because she's part of The Regime and The Regime is above the law.
AllahPundit will sink into a deep depression but then he'll check the TVGuide and say:
"Oh, there's a good Maddow on tonight on the new 'MSNBClassic' streaming channel I signed for as a lifetime subscriber for the low, low locked-in price of just $40 per month. It's an episode from January 2018 -- Peak Russiagate.

"Sigh. Peak Russiagate -- those were the days, m'boy! Every day the walls were closing in and every night the train was running out of track! We wuz KANGS then, I tell you! Twitter was an Algonquin Round Table of Russiagate Conspiracy Theorists and Dulcet Rachel was our Dorothy Parker!!

"I think this episode is the one where she talks about Trump's secret backdoor server connection to Russia -- everyone knows that Trump is a very tech-savvy operator and often speaks in binary and alphanumeric to throw off the feds -- and she gets so physically excited by the top-notch all-star reporting of the real journalism site Slate I think you can see her spontaneously lactate on camera!!!"
Noted Deranged Russiagate Conspiracy Theorist Jonah Goldberg, who believed every single impossible-to-believe thing his leftwing media palz told him, suddenly discovered a thing called "skepticism" when confronted with Hunter Biden's laptop.
He believed it was Russian disinformation of some kind. At the very least, he believed the laptop had been insinuated into the public view by shady actors, probably by RUSSIAN AGENTS.
When someone pointed out the laptop and simply been abandoned at a computer repair shop and the owner himself had turned it over to the FBI, Jonah demanded, incredulously, "And you believe that? At face value?"
Well: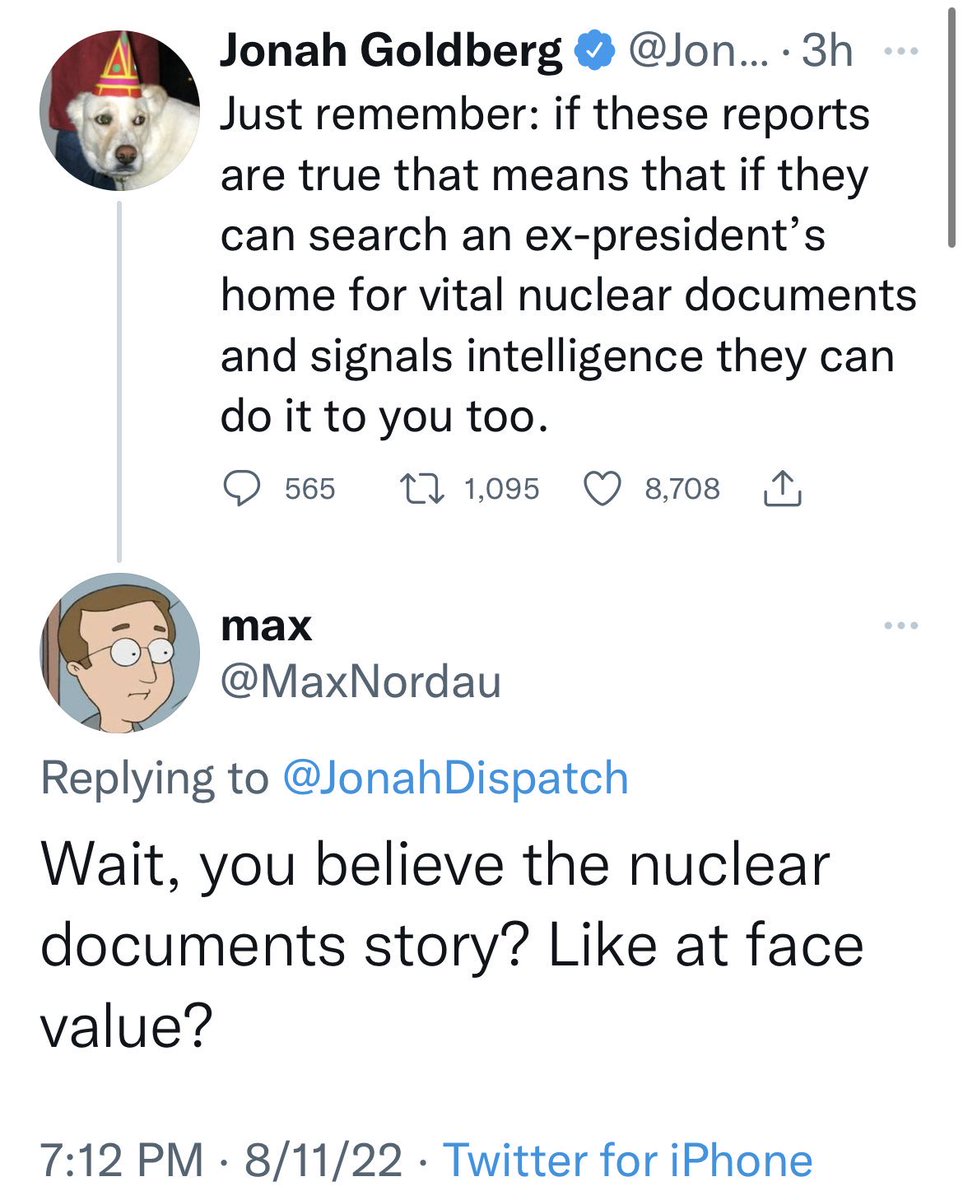 Jonah, you either have to get smarter, or you have to lose 70 pounds. That's it, that' my ruling. The "Fat and Dumb" thing just isn't working for me any longer, Jonah. This is no longer the Chris Farley Decade, and it hasn't been for about 12 years.
It's just not funny anymore, Jonah. I guess it was kinda funny when you were younger, but you're old now and your skin looks worse and worse and your hair seems to have moved from the city to the outer suburbs -- each neighbor is now quite far away from the next; each hair can have a party without fear of keeping the neighbors up at night -- and now the whole package is just, well, Sad!
Julie Kelly
@julie_kelly2



Don't forget all the "influencers" on the Right who promised Merrick Garland and Lisa Monaco would run the DOJ fairly and impartially should be run out of the business for being wrong....again.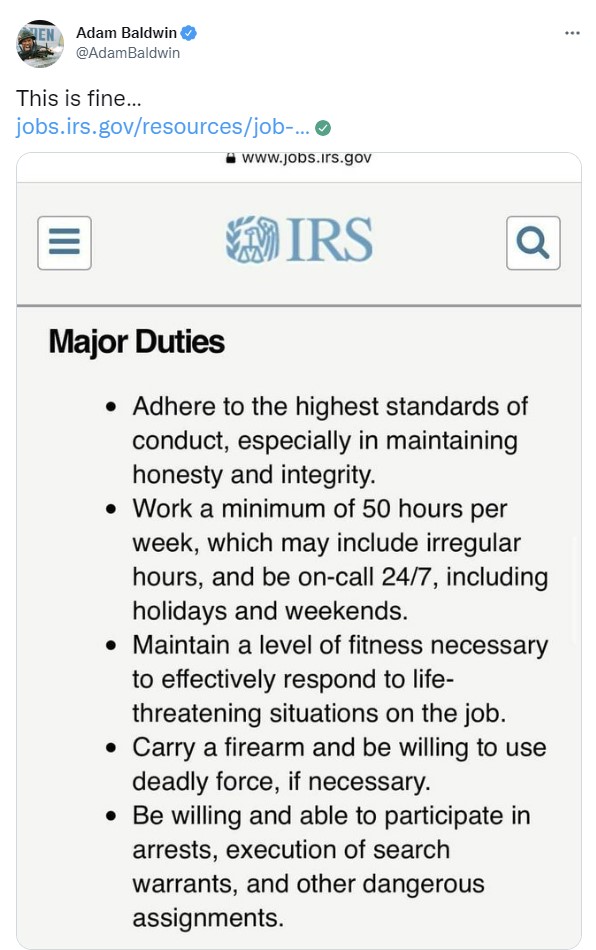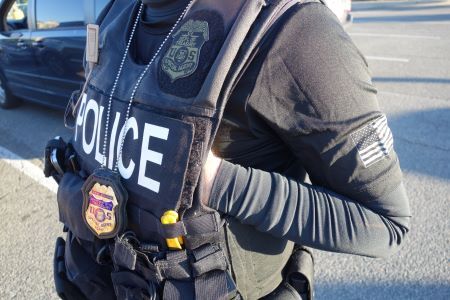 A walk down memory lane -- and a walk into the near future, from Deb Heine:
Deb Heine, Dissident @NiceDeb

Gird your loins average Republicans. From day 1, the Biden Regime has (like Obama) sought to punish political enemies. Until now, they focused on politically active folks. Now they appear to be about to revive the Obama era abuse of the IRS to go after conservatives. /1.


Remember those bad old days? Between 2009 and 2011, IRS audits against small businesses increased 32%. Among the 100s of businesses raided by the IRS and Department of Justice, using paramilitary, gestapo like tactics, was Mountain Pure Water Bottling & Duncan Outdoors, Inc. /2


Who can forget the raid on Gibson Guitar (located in Tenn.) where armed agents from the Dept. of Fish and Wildlife raided 4 factories, confiscating guitars and sending hundreds of employees home. Gibson was accused of using illegal wood in violation of the outdated Lacey Act. /3

Underreported at the time was the fact that Gibson's chief executive, Henry Juszkiewicz, contributed to GOP politicians. By contrast, the Dem donor CEO of Martin & Co. a another guitar maker, reportedly used the same type of wood but was left alone.

On 01/18/2012, 40-50 heavily armed, hostile gov agents raided Mountain Pure water, scaring the heck out of everyone in the building. The owner said he was cursed at, spat on & bullied in such an egregious fashion, he felt like they were trying to provoke him to react violently./5


The owner, John Stacks said his son, Court Stacks, the General Manager, had a loaded gun pointed to his face. His seven and a half month pregnant wife watched news coverage of the raid at home in horror. She would later lose the baby. /6

Stacks said one of the agents told him, "we're the federal government and we can do anything we want to." This was all over an SBA loan the owner secured through the Federal Emergency Management Agency to recover tornado losses to his home, warehouse, and associated equipment. /7

A documentary called "Rampant Injustice" exposed some of the Obama-era federal abuses of power. The video features a reenactment of the Mountain Pure Water raid. I was told that the misconduct of the agents were even worse than was depicted in the video.

The articles and videos Deb references can be found in the thread where she first posted.

Surprise: Political "experts" aren't experts, and their pronouncements and predictions are less accurate than those of random members of the public.
Cable news and talk radio are brimming with political experts -- pollsters, consultants, former politicians, etc. -- who supposedly have keen insight into what will happen in the world of governance. The thing is, when they make predictions on political matters, they're pretty bad at it.

Between the 1980s and early 2000s, Philip E. Tetlock, a Professor of Psychology at Penn focused on politics and decision-making, conducted a long-term study in which he recruited 284 people whose professions included "commenting or offering advice on political and economic trends" to predict the outcome of various political events. At the same time, he had laypersons do the same, collecting 82,361 forecasts over two decades. When the study concluded, the experts barely outperformed the non-experts, if at all.

Reviewing Tetlock's work, Professors Adrian E. Tschoegl and J. Scott Armstrong, both at Penn, noted, "Beyond a low threshold, additional expertise did not result in greater accuracy in forecasting, and there was some evidence that those with the most expertise were less effective at using new information and thus less able to improve their accuracy."

A study published in 2008 echoed Tetlock's results. A Swedish researcher had members of the public, journalists, and political scientists attempt to forecast the outcome of Swedish parliamentary elections. When all of the predictions were aggregated, members of the public were actually most accurate.

Well, I mean, here's the thing: They're not being measured or tracked on these things, apart from these few random studies. What gets measured gets improved; what doesn't, doesn't.
These flakes and phonies are allowed to make as many bad predictions and "wish-casts" as they like without ever being called to task for it.
We see that now in the media, with no one in the media bothering to check any more if "reporters'" reports are actually, you know, accurate. "Reporters" who simply lie are rewarded and allowed to simply continue lying because their lies please a constituency.
...

So why do political experts endure and get rewarded with outrageously high fees if they regularly offer such poor prognostications? Armstrong has a theory: The Seer-Sucker Theory.

"No matter how much evidence exists that seers do not exist, suckers will pay for the existence of seers," he wrote. "One explanation is that the client is not interested in accuracy, but only in avoiding responsibility. A client who calls in the best wizard available avoids blame if the forecasts are inaccurate."
I was very briefly hired in a job involving advising clients. I knew nothing about the subject matter. The two pieces of advice I was given: Make definitive statements; people aren't paying you for vague or wishy-washy bullshit, they can imagine that themselves. They already have uncertainty. They want certainty. So give it to them.
And: Just say it confidently. Doesn't matter if you have no idea what you're talking about. Say it confidently.
I guess those are really the same advice, in two different formats.
Every media jerkoff you see on TV is just following that advice.
And also: They're lying for a partisan audience.
And also: They're possibly being paid to front for some client.
Don't believe a word they say.
The FBI's partisanship renders it unfit for purpose: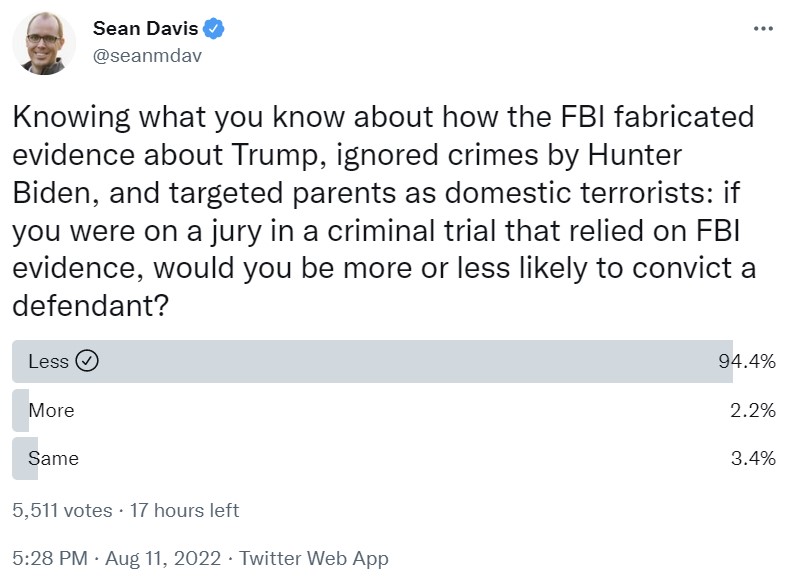 Disband.
The FBI are fronting for clients, too.
The media swarmed to defend the FBI, which is a "conservative-leaning organization," which you know it must be, because the hard-left media is so vigorously defending it.

In that compilation, you see the Highly Cucked George Conway, whose wife is, I'm sure, quite sought after by eligible men, and there's not a thing that fat sack of failure can do about it except go on TV and scream "I've still got something to offer!!! Plenty of women will be knockin' on THIS door when they see me on Morning Joe!!!"
Literally one of the dullest-minded and most crazed women I've ever heard or read, but hey, at least the FBI got that Diversity Slot filled.
The media first couldn't wait to call the FBI raid on Trump's home a "raid" to maximize the idea that he was a criminal being targeted, but as the overreach by the FBI became clearer and the Deep State became more defensive, they began running from the term.
And oh yeah -- their Democrat Commanding Officers ordered them to stop calling it a raid.
Bizarre that we are now in complete psychic convergence with Russell frickin' Brand:
This must be one of those cases where if a conservative refuses to talk to a member of the press, she'll regret it, because the "journactivist" will write a hit-piece about her.
Like this journactivist did here.
Pushaw provided this bitch a statement, with the proviso that it be run in full, which of course this bitch disregarded.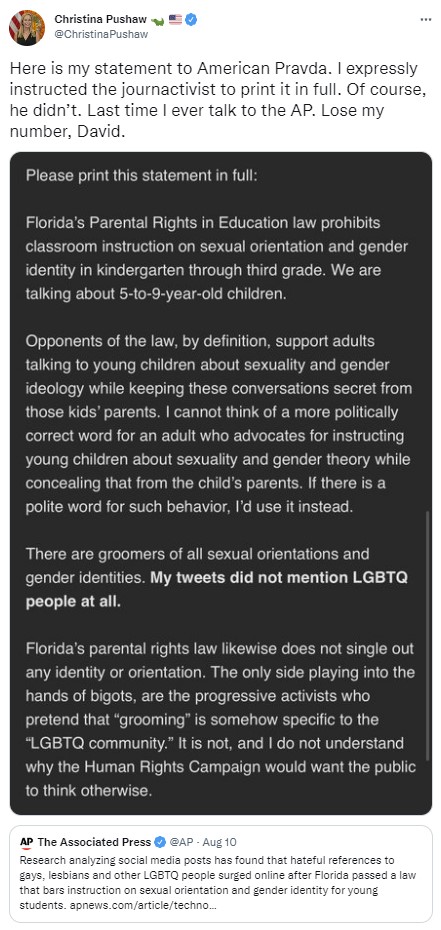 posted by Ace at
05:05 PM
|
Access Comments