« F*** Around and Find Out Cafe
|
Main
|
Daily Tech News 11 August 2022 »
August 10, 2022
Wednesday Overnight Open Thread (8/10/22)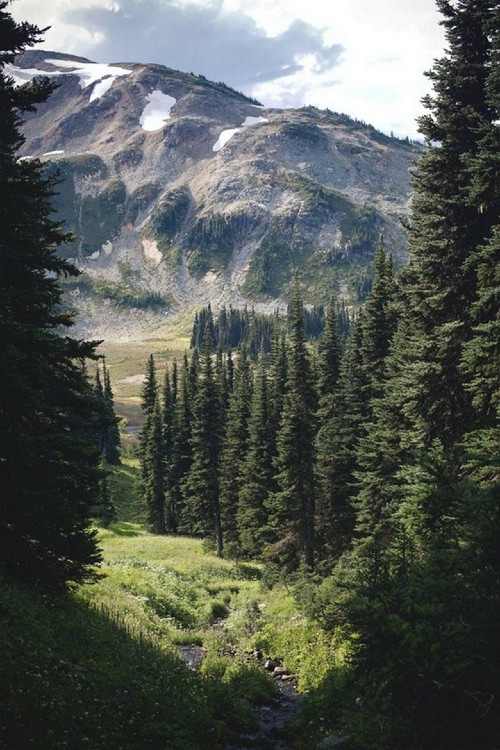 ***
The Quotes of The Day
Quote I

"Attorney General Letitia James openly campaigned on the policy of 'Get and Destroy Trump. This political attack on me, my family, and my great company is her despicable attempt to fulfill that cynical, and very corrupt promise. James developed a political platform and made a career out of maliciously attacking me and my business before she was even elected, or reviewed one of the millions of pages of documents we willingly produced," President Donald J. Trump
Quote II

"I think it's a concern it's just fallen out of the sky. If it landed on your house it would make a hell of a mess," Australian Jock Wallace
Quote III

"A few minutes ago, I looked back across 5,500 years of human history, and so far, every single human pregnancy has been biological female," Sen. Marco Rubio (R-FL)
***

Secret Police stories. I don't know what is true, what is false or what contains a kernel of truth. Interesting reads all of them..........
President Trump kept 15 boxes of memorabilia from his first term in the White House in a basement storage room.

According to Miranda Devine:

The boxes contain documents and mementos from Trump's presidency, reportedly including letters from Barack Obama and Kim Jong Un, and other correspondence with world leaders.

A legal source said that the boxes had been packed up by the General Services Administration and shipped to Mar-a-Lago when Trump left office in January 2020.

That's right, folks: the federal government itself (GSA) had collected and shipped these boxes of signed autographs and keepsakes to President Trump in January.
***

But the question is: What were gas prices when Resident of The Untied States Mush Head took office?

Inflation Spiked 8.5% In July—Slowing For The First Time In Months As Gas Prices Fall From Recent Highs
Fortunately I can get buy without purchasing copious amounts of gasoline. Food on the other hand is a different subject.
***
Paul Blart, Mall IRS Cop. I'm sure this IRS announcement will be bring the brightest and compassionate. Just fvcking kidding.
IRS Seeking To Hire Agents To Carry Firearms And Be Ready To Use Deadly Force
The law enforcement branch of the Internal Revenue Service (IRS) posted an advertisement for a job where special agents will be required to "carry a firearm" and "be willing to use deadly force" during "dangerous assignments."
***

How many Morons helped clean up Kentucky's beautiful highways?

Aug. 10 (UPI) -- Hundreds of beer cans spilled onto a highway median when a truck carrying a load of Bud Light overturned on a ramp.

Louisville Metro Police said the truck overturned about 8:50 a.m. Wednesday while traveling on the Interstate 71 ramp to the Gene Snyder Freeway.
***

Maybe Chocolate Jesus was onto something about surgeons and their bottom line. Children's Hospital Promotes 'Gender-Affirming' Hysterectomies, Sex Change Surgeries

Boston Children's Hospital posted a video promoting hysterectomies as a form of "gender-affirming" medical care, along with several other clips explaining vaginoplasty, facial feminization surgery and other medical treatments they offer.

The term "gender-affirming care" refers to sex change treatments to help people with gender dysphoria to present as the opposite sex, including puberty blockers, cross-sex hormones and surgeries. The video featured a doctor describing hysterectomies — the surgical removal of the uterus — as a form of "gender-affirming" treatment while smiling as upbeat music played in the background.

Sick, twisted and demented.
***

Comedy is rooted in the truth.......................
***
I'm a firm believer in private property rights. If you can't go out for dinner and leave your cell phone behind. Tough nuggies.

Touch it. Turn it. Buy it. Charge it. Lock it. Unlock. Snap. Text. Scroll. Scroll. Scroll. Like. Reply. Share. Scroll some more. Purchase. Email. Log in. Tweet. Message. Call. Tap. Unplug.

Silence. Check how much time has passed, and it's already close to midnight. Your undrunk tea sits next to you, and you wonder what kind of whirlpool your mind has been trapped in for the past 5 hours; the constantly updating wonderland of nightmarish proportion. It's addictive. It's connective. It's distracting. And many places have had enough of the side effects that smartphones bring along with them.

One such place is the recently established Italian restaurant called Caterina's in Fort Worth, Texas, run by chef Tim Love. All guests will be required to leave their phones with the hostess or host at their arrival, as well as to follow a dress code. While some have praised such a notion, others have been noting failings in the philosophy. Let's dive into it!
***
The ONT Musical Interlude & Deep Fried Pickle Emporium
Born on this day: August 10, 1947 - Ian Anderson
British musician, singer, songwriter and multi-instrumentalist Ian Anderson, best known for his work as the lead vocalist, flautist and acoustic guitarist of British rock band Jethro Tull. Anderson has also owned several salmon farms in the UK. via thisdayinmusic.com
&&&
And because I can.................

***

I feel sorry for the kid. But the Custodian is a Genius Award Winner.

HANOVER TOWNSHIP, Ohio —
A six-year-old Butler County boy was caught drinking alcohol, not once but twice in two different locations on the same night.

Victoria Hampton, 26, of Hanover Township, was arrested and charged with child endangering and contributing to the delinquency of a child. Court records state the child was in her care. It's not clear if she is the child's mother.
***

No word if Nerdygirl will be adding a new family member. Tonight's Feel Good Story of The Day. Part 1.
Breeding lab with 4,000 beagles 'who have never been held' shut down
Massive rehoming effort underway in Virginia in what is thought to be one of the largest dog rescue efforts in US history
***
Definitely not the way Juan Marichal would have handled the situation. Tonight's Feel Good Story of the Day. Part 2.

A terrifying on-field injury turned into a genuine display of sportsmanship at the 2022 Little League World Series in Pennsylvania on Tuesday.

The incident unfolded when Oklahoma hitter Isaiah Jarvis stepped up to the plate but was unexpectedly hit in the head by a hard pitch. Kaiden Shelton of Texas East was visibly shaken when he realized he had struck Jarvis with the full force of the ball. The pitch seemed to hit Jarvis in the earflap with such impact that it knocked off his helmet and sent it tumbling to the ground. Moments later, Jarvis and Shelton shared an emotional embrace demonstrating exceptional sportsmanship and forgiveness that was viewed over 17 million times online.
***

Tonight's ONT has been brought to you by Picnic Baskets.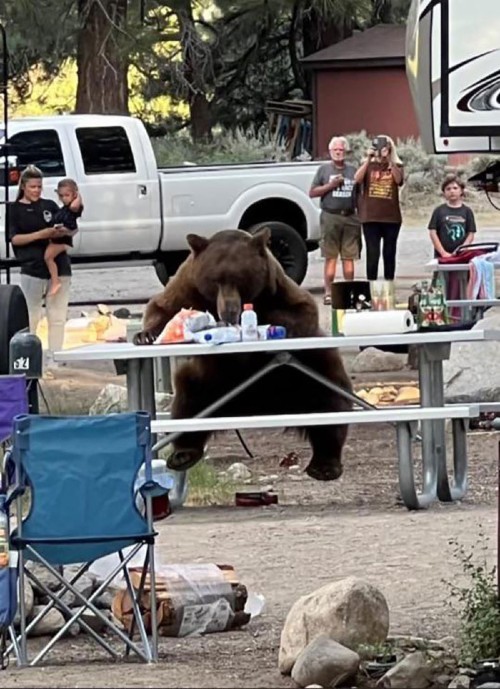 Notice: Posted with permission by the Ace Media Empire. AceCorp, LLC isn't too sure in these troubled days. Dewey, Cheatem & Howe, S.C. say "Screw it. Go for it." Quityerbitchin' about photoshopped photos.


posted by Misanthropic Humanitarian at
09:53 PM
|
Access Comments