« Tiny Roar Cafe
|
Main
|
Daily Tech News 10 August 2022 »
August 09, 2022
Tuesday Overnight Open Thread (8/9/22)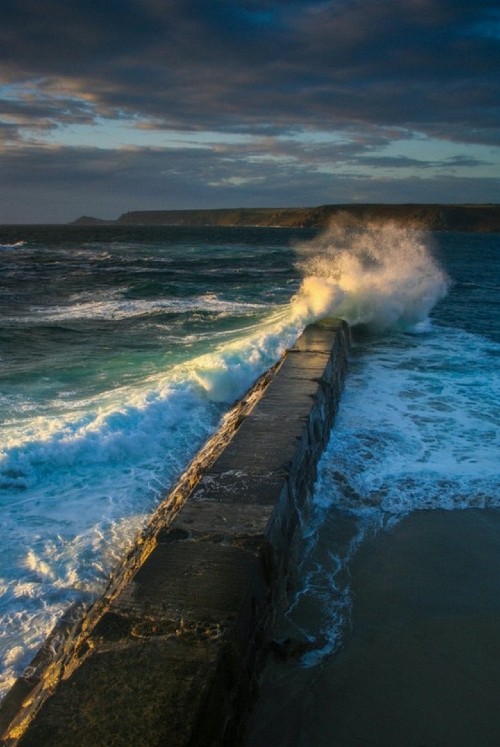 ***
The Quotes of The Day
Quote I

"We are making plans for all sorts of contingencies across public services, particularly critical areas like health," Chancellor of the Duchy of Lancaster, Kit Malthouse
Quote II

"The FBI raid on Trump's home tells us one thing. Failure is not an option. We must destroy the FBI. We must save America. I stand with Donald J. Trump," Rep. Paul Gosar (R-AZ)
Quote III

Merrick Garland may very well still be working out his Mitch McConnell daddy issues but he's also the puppet president's puppet. The prime directive of this Democratic hive mind is to keep Donald Trump off of the ballot in 2024 because they know that he will destroy them. Stephen Kruiser
Quote IV

"I would much rather serve with Mikie Sherrill and Chrissy Houlahan and Elissa Slotkin than Marjorie Taylor Greene and Lauren Boebert, even though on substance certainly I have big disagreements with the Democratic women I just mentioned," Rep. Liz Cheney (RINO-WY)
Quote V

"Not only did Reinhart make an ethically questionable move from prosecuting Epstein and his accomplices to representing them, but according to FEC records, Reinhart donated $1,000 to Barack Obama's presidential campaign and another $1,000 to a pro-Obama PAC in 2008," PJ Media's Matt Margolis
***

Ladies, gentlemen and everything in between. I proudly present you the POTUS and Leader of The Free World............


After seeing the CIC in action and watching the Afghanistan withdrawal debacle, can you believe this assertion?

Russia's invasion of Ukraine has backfired immensely for Moscow. Instead of a quick defeat of Ukraine and a capture of Kyiv, the war has dragged on for almost half a year with bloody consequences. According to the Department of Defense's own reports, Russia has suffered between 70,000 and 80,000 soldiers killed or wounded.
***

Paul Joseph Watson's take on what happened at the Trump estate.

***

Although my father sold a different brand of vehicles, I always thought the IHScout was cool. It's making a comeback.

Scott Keogh, the incoming CEO of Volkswagen's new Scout brand, really loves old Internationals. In fact, he loves them so much that he attended Harvester Homecoming in Indiana this past weekend. It's an enthusiast event held at one of the company's old engineering facilities in Fort Wayne, and Keogh turned up to show his dedication to the Harvester hardcore.

VW acquired the rights to the Scout name in 2021 when its Traton truck unit was merged with Navistar, International's parent company. For the uninitiated, the IH Scout was a two-door off-roader made from 1961 to 1980, fighting against rigs like the Jeep CJ. VW confirmed plans to bring Scout back as its own off-road EV brand in 2026 with a pickup truck and a "rugged" SUV.
***
I didn't know this. But, I'm not surprised. Domino's Pizza can't make it in Italy. Whatever possessed them to think that was a Win-Win Pizza Dinner idea?

Just seven years after making its debut in Milan, Domino's Pizza is saying arrivederci to Italy.

The fast food giant closed the last of its 29 stores on the Italian Peninsula after struggling to gain a foothold in the country, Bloomberg reports, with locals proving to be difficult to win over for the American chain.

The company's exit from Italy was met with cheers on Twitter, where users mocked Domino's for even attempting to establish a foothold in the homeland of pizza in the first place.
***

It's a monster. Kicks at dirt and says, "Never mind."

A recent sighting of the Loch Ness Monster turned out to be an escaped Alpaca going for a swim. When a long-necked figure was seen in the infamous waters people naturally assumed it was the mythical creature, but they were wrong.

It turns out a herd of the South American mammals had escaped from a nearby enclosure and had decided to go for a swim, and one, with it's neck protruding from the water, looked remarkably like the iconic shot of Nessie, as the Daily Star reports.

An image of an alpaca in the loch was shared on social media and people soon began making jokes about the situation, as one said: "Cue the Nessie sightings from the other side of the loch."
***
I am Woman hear me roar. Then the roaring stopped.

A senior woman who expressed discomfort regarding a trans-identified male in the women's changing room at her local pool has been banned from using the facilities she frequented for over three decades.

Julie Jaman, 80, had been a guest at the YMCA-run Mountain View community pool in her small town of Port Townsend, Washington for over 35 years. Speaking to Reduxx, Jaman revealed that on July 26, she witnessed a trans-identified male using the female locker rooms at the pool, and became concerned due to the fact he appeared to be watching the little girls as they changed out of their bathing suits.
***

Most of the time I take issue with civil forfeitures. This is one of those instances I do not. I bet you won't see this on CNN.

Judge Orders Forfeiture of Michael Avenatti's Jet, Purchased with Stolen Client Money and Seized in 2019

A federal judge today ordered the forfeiture of a jet Michael Avenatti bought with stolen client money.

The five-page order from Senior U.S. District Judge James V. Selna in the Central District of California provides 30 days for anyone other than Avenatti to request a hearing "to adjudicate the validity" of their claimed interest in the Honda HA-420 aircraft, originally valued at $4.5 million.

There are at least a few possibilities of that occurring, as Alexis Gardner, the client whose settlement money Avenatti used to buy the jet, already has a claim for it pending in a separate U.S. District Court action.
***

Is this a sign of good things? Maryland sees huge growth in Concealed Carry classes.


A new phenomenon in Maryland: packed houses for concealed carry classes

Under Maryland's "may issue" concealed carry law applicants had to be able to demonstrate some sort of special circumstance that elevated them above the average citizen before they could be issued a license. After the Bruen decision striking down New York's similar statutes was handed down, however, Gov. Larry Hogan instructed the state police to drop their "good cause" requirement, and we're already seeing the impact.

In the weeks since, applications to the state police have soared 700% , and firearms instructors say they're seeing a similar surge in interest for the training classes that are mandatory for anyone wanting to exercise their right to bear arms in public.
***

Quite the vacation. I Went To A Waterpark And All I Got Was This Lousy Flu.

On June 11, 2021, at least 21 people got sick with an illness caused by the Shigella bacteria. On June 18 that same year, another six were infected with norovirus.

The Wichita Eagle later reported that another 36 people reported illness, but none were confirmed to test positive for Shigella or norovirus.

The rare Shigella bacteria is only spread through nonhuman primates, the CDC said.

However, the only primate available for direct interaction at the park that June were lemurs, who are not known to carry the bacteria.
***

She lives in a gated fortress in the swamp. She doesn't give a rat's ass.
Rep. Alexandria Ocasio-Cortez's (D-NY) district saw a 57% increase in major crime under her tenure, a new study found.

The district suffered massive increases in what the New York Police Department considers the seven "major" crimes of murder, rape, robbery, felonious assault, burglary, grand larceny, and grand larceny auto, a study by former NYPD inspector Paul Mauro found. Shootings went up by 47.05%, the study said.

"Let's just say, with those numbers: Were she a precinct commander, she'd better have some answers for the chief of department," Mauro wrote in an opinion piece.

The former inspector dismissed anticipated criticism that the end of coronavirus lockdowns was the culprit for the increase because crime rates were consistently increasing while the lockdowns were underway. He tied the drastic increase to the $1.5 billion cut in funding for the NYPD in 2020, an effort Ocasio-Cortez spearheaded and lamented wasn't enough
***

On the Horde behavior front. There is Yoko, there is Tanya. Now we also have Hero Alom.


You have been warned.
***
The ONT Musical Interlude & Strawberry Preserves Emporium
&&&
On this day: August 9,2007 - Frank Zappa
Baltimore's mayor Sheila Dixon proclaimed today as the city's official Frank Zappa Day, citing Zappa's musical accomplishments as well as his defence of the First Amendment to the United States Constitution. via thisdayinmusic.com
&&&
Born on this day: August 9, 1943 - Wanda Young
American singer Wanda Young. She was a member and after 1965, the lead singer of the Motown all-female singing group the Marvelettes. They gave Motown their first No.1 Pop single in late 1961 with 'Please Mr. Postman'. The Beatles later recorded 'Please Mr. Postman' on their second studio album With the Beatles and in 1975, the Carpenters' remake of 'Please Mr. Postman' was a No.1 hit around the world. She died on 15 December 2021 age 78. via thisdayinmusic.com
***

If only she had Sous Vide. Genius Award Winner 1st Runner Up.

AUGUST 9--A Florida Woman is facing a domestic assault charge for allegedly throwing a raw steak at her partner during a confrontation Sunday night in their residence.

Police say Rochelle Wright, 42, and the male victim were "involved in a verbal argument and were intoxicated" when the uncooked meat went airborne. Wright and the man, cops report, have been together for 20 years and are the parents of a juvenile.

According to a criminal complaint, Wright "became angry at the victim" while he was seated in a chair inside the family's home in Tarpon Springs, a Tampa suburb. Wright, investigators allege, "subsequently picked up the steak and threw it at the victim."

The meat, however, missed its mark. Instead, the steak struck the victim's chair and a nearby wall. When questioned by police, Wright reportedly copped to the meat flinging, saying she was "tired of his behavior and their arguing."

And finally another Florida resident who is tonight's Genius Award Winner.

Man released from Pinellas jail tried breaking into 3 sheriff's office vehicles on grounds
He had previously been arrested on a drunken driving charge after rear-ending a car on Ulmerton Road.
***

Tonight's Feel Good Story of The Day.
***

Tonight's ONT has been brought to you by Photography.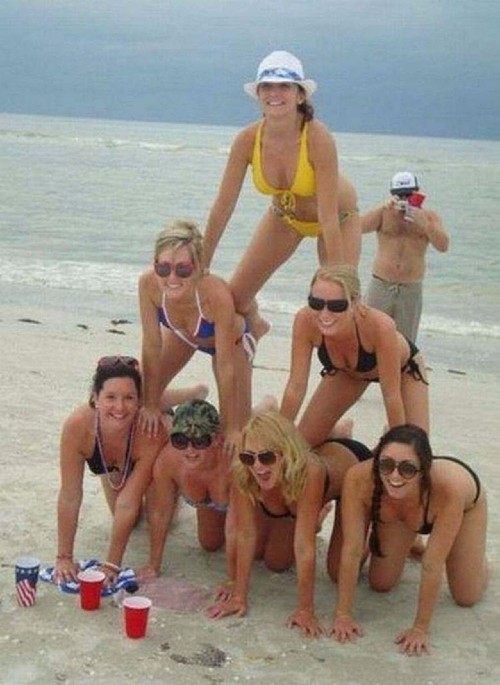 Notice: Posted with permission by the Ace Media Empire and AceCorp, LLC. until the Stasi takes us down.


posted by Misanthropic Humanitarian at
09:57 PM
|
Access Comments