« Bull Elephants Cafe
|
Main
|
Daily Tech News 1 July 2022 »
June 30, 2022
When Time Shall Count From The Date That The ONT Began To Hate
Greetings, and welcome to Thursday. Can you believe that tomorrow is July? Man, this year is going by so quickly that this just went up down the street.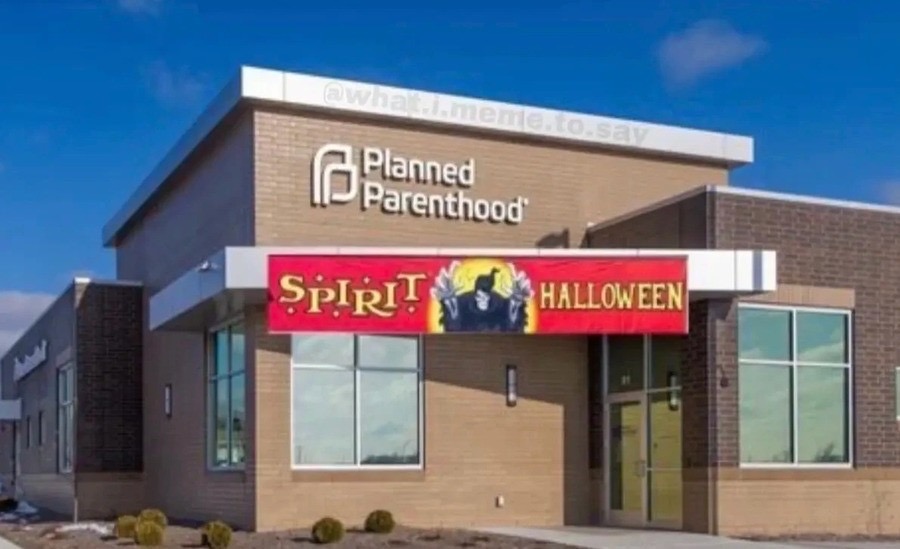 Bullet Sponge
Liberals: bUt WhY DoEs AnYoNe NeEd MoRe ThAn 6 BuLlEtS?
A: Check out this body cam footage
3 clips, each of a different officer involved. Austin Texas. Aside from the fact that the officers managed to maneuver themselves into what amounted to a half circle, shooting at the guy in the middle (not really the best idea for avoiding friendly fire), and the officer in the second clip dumps all 15 rounds into/at the suspect and then stands there covering him with his slide locked back for about 10 seconds (props for a quick mag change when the suspect got up and he needed to shoot him some more, but he should have reloaded much sooner), they did a pretty good job. Guy just did not want to stay down.

Cooking Corner
Not to step on CBD's toes, but here at the ONT we're all about delectable dishes that are fun and easy to make. Like so:

You know this is old because a "large" coke is 10 oz. Call me crazy, but I'm actually tempted to make this. I mean, someobody somewhere must have thought that it tasted good, right? It made it into a cookbook at one point, right? How bad could it be?
I don't know if the above recipe is there, but if you like this kind of stuff, check out James Lileks' Gallery of Regrettable Food. It's a hoot.

Headline Of The Week
Topless breastfeeding mum in boxer shorts tackles bald eagle to save pet goose
Might be in the running for headline of the year.
Garbage List

Historians Rank Every President in US History

So, this list was composed by "142 historians, professors and professional observers of presidencies." WTF is a " professional observer of presidencies"? Are there amateur observers of presidencies? What does it take to break into the high-paying League of Presidential Observers (LPO)? If you do so before graduating college do you forfeit any remaining years of eligibility?
Second, care to guess the political leanings of these " historians, professors and professional observers of presidencies"? Go on, guess. C'mon, c'mon, take a shot. You'll never get it in a million years. What? You're kidding me, you got it first time. Amazing.
So, Lincoln is 1 and Washington 2. Well, that's wrong. Washington is #1. Coolidge is 2 (he placed 23rd) and then Lincoln. But #3 gives away the game: FDR. In a correct list, FDR only gets to the middle of the pack because of his wartime leadership, based on his first 2 terms he'd be rubbing elbows with James Buchanan (who is rightly listed dead last.) The rest of the top ten is fairly solid, although JFK is, as always on lists like these, ranked too high, and what Truman did to crack the top 10 is beyond me. Reagan gets surprisingly high on the list ( 8 ), but the SCOAMF is 9 and Fucking Wilson is 12. Wilson! You could argue that he was worse than Buchannan, and I wouldn't fight you on it. And yes, Trump is in the bottom five. What do you think of the list, and how would you re-rank it?
Now Showing

Get Woke, Go Broke: Hollywood Is Dying And They Deserve It
There have been many other moments of exposure since 2016, from the negative reactions to Comicsgate, feminist Ghostbusters, feminist Star Wars, woke Star Trek, woke Dr. Who, woke Batwoman, woke He-Man, woke Lord of the Rings, critical race theory in television, trans, LGBT and CRT propaganda in children's programming, etc.  It's becoming endless.  Around 95% of all popular entertainment contains multiple layers of leftist messaging.  The market is utterly saturated with it. This kind of overwhelming propaganda is familiar.  It is a methodology used in communist regimes and authoritarian governments throughout the 20th century including the Soviet Union and Mao's China, and it almost slipped right under the noses of the majority of Americans and western nations.  The goal is simple:  Make EVERYTHING political.   Want to escape the real world for a couple of hours into a fantasy land?  Want to see daring tales of classical heroes and villains?  Want to experience history as it actually happened, or at least very close to the historical record?  Are you looking for an archetypal experience, a mythological exploration of the human mind or the human heart – something that almost anyone could relate to?  Sorry, you're not allowed to escape.  You're not allowed to examine universal ideas and ideals.  Every single story must be told within the narcissistic framework (or prison) of modern political ideology.  Even in stories set a long time ago in a galaxy far far away. The extreme political left wants you to think about their beliefs and viewpoints all day everyday.  They want you to assume that their ideology is the ONLY ideology.  They want you to assume that the "majority" of the population thinks as they think.  It's called manufacturing consensus.
Link to Zero Hedge, so the comments section is probably a shit show. I didn't read the comments on this article, but I've never seen a comment section over there that wasn't.

Racism

Calling Justice Thomas 'Uncle Clarence' exposes the rotten sham that is the progressive movement
They say that in times of stress, anger and anguish, you see who people really are. These moments are rare but special because you get to see how much of their rhetoric manifests in action and how much is lip service.

With overwhelming anger seeping through their pores, Democrats saw only one viable target who would satisfy their rage. There was only one person for whom they felt comfortable exposing themselves by lifting the veil of their true hatred and indifference for black people.

In a matter of hours, "Uncle Clarence" was trending on Twitter, a reference to the racist pejorative "Uncle Tom." I witnessed multiple conversations between white progressives questioning if Clarence knows he's black, chastising him for being married to a white woman and even going so far as to feel completely comfortable calling him a n—er.
I fucking hate the racism of the left with the heat of a thousand suns, mainly because I thought we'd beaten it. I came of age in the 80s, and by 1990 I really thought that we'd done it. My generation had internalized the message of Dr. Martin Luther King, Jr, and race just wasn't a thing anymore. Oh, there were scattered individual racists, to be sure, but on the whole, nobody cared. And then the left spent the next 30 years reversing all of the progress we'd made in the previous 30 years, and here we are today. I'll never forgive them for it.
TWIB
Dad raised that kid right.

Twitter Thread Of The Week

You're not going to like what comes next
Link goes to the last tweet in the thread, the first one doesn't display the whole thread properly because one tweet was removed, but the last one shows the whole chain. A modern take on Kipling's The Beginnings.
Tonight's ONT has been brought to you by R. M. Huffman* (pretty sure he wrote this):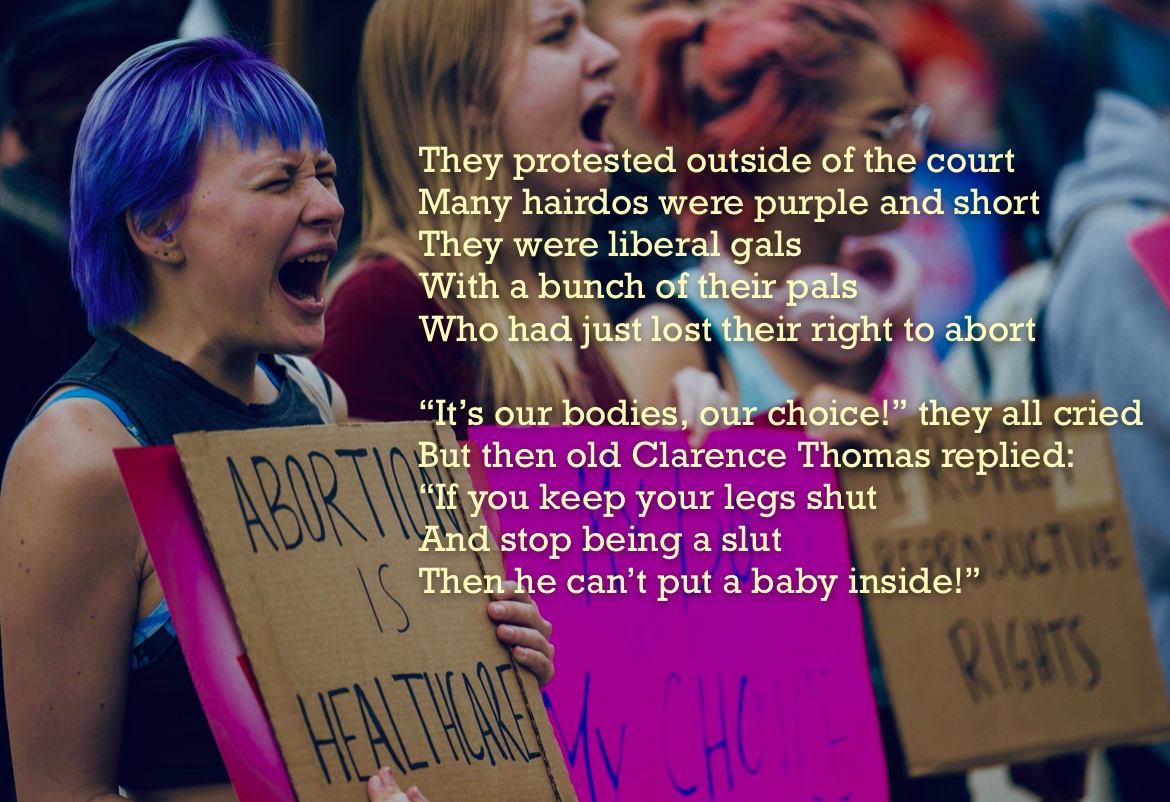 *Huff is a Moron, and an author. You should read his "Sweet Tooth" anthology, the omnibus is available on Kindle for something like $3-4, and it's a hoot.

posted by WeirdDave at
09:53 PM
|
Access Comments