« Gun Thread: Another June Edition!
|
Main
|
Daily Tech News 27 June 2022 »
June 26, 2022
Sunday Overnight Open Thread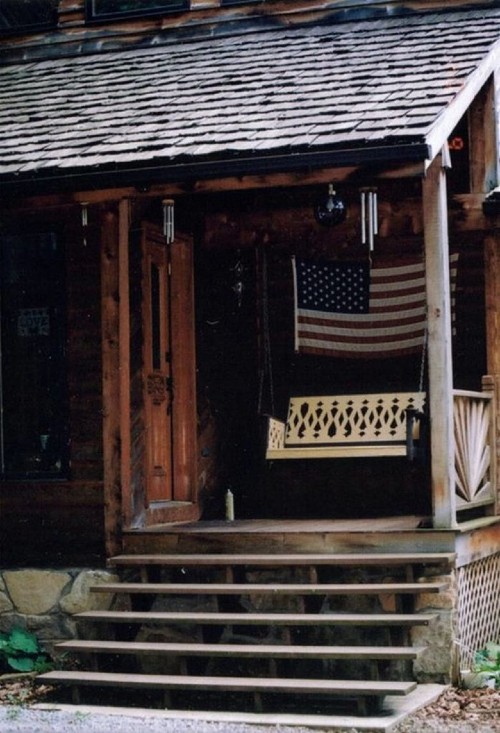 ***
The Quotes of The Day
Quote I

"There's just too much f–king stupid in the world to go back to that miserable f–king excuse for a country. Oh, I'm not kidding, you're going to get a lot of me in the coming days." Billie Joe Armstrong
What are the odds that June 26, 2023 he is still an American citizen?
*
Quote II

"The hell with the Supreme Court—we will defy them," Rep. Maxine Waters (D., Calif.)
Quote III

"If people aren't safe here, they're not going to live here. I've had multiple colleagues mugged at gunpoint. I've had a colleague stabbed on the way to work. Countless issues of burglary. I mean, that's a really difficult backdrop with which to draw talent to your city from." Billionaire hedge fund boss Ken Griffin
***
I didn't get a chance to opine about Friday's SCOTUS overturning of Roe. These two videos pretty much lay out my thoughs and opinions. They are probably
NSFW-Language & Images
&&&
***

A sex strike? Go for it Sugar Tits.

Pro-abortion women are threatening to go on a sex strike following the U.S. Supreme Court overturning Roe v. Wade. However, pro-life Americans exposed a major flaw in the abortion ultimatum by liberals. In a rare instance, pro-life Americans completely agree with pro-abortion activists for them to practice abstinence.

The hashtags #SexStrike and #Abstinence trended on Twitter this weekend.

Here are just some of the dozens of sex strike threats made by pro-abortion women on Twitter:
***
Please leave, leave now. Don't let the door hit you on the ass on your way out.

Google Searches for 'Move to Canada' Skyrocket after SCOTUS Abortion Ruling

Left continues to implode after Supreme Court overturned Roe v. Wade
***

Slowly but surely the truth about the Kung Flu pricks is being revealed.

CDC Confirmed Post-Vaxx Death From Blood-Clotting Two Weeks Before Alerting Public: Emails

The Centers for Disease Control and Prevention (CDC) confirmed in late 2021 that a person died from blood clotting after receiving a COVID-19 vaccine that had been linked with an increased risk of blood clotting, but did not alert the public for two weeks, newly obtained emails show.
***

He really has no idea what his policies have done. He hasn't the faintest clue regarding the rule of supply and demand.

President Biden will attend the Gulf Cooperation Council meeting in Saudi Arabia next month, with the explicit goal of convincing the GCC — that is, the Saudis — to increase production of crude oil as a tool with which reduce gasoline prices in the U.S. From a recent press conference:

Q: And my question on Saudi Arabia: Why not have the President go there and just not meet with the Crown Prince?

MR. KIRBY: The President is going to Saudi for the GCC — the GCC+3, to be honest. It's nine states in the region. There's a big agenda there, Kaitlan, on the Gulf Cooperation Council. It's counterterrorism. It's climate change. Certainly, it's — oil production, obviously, is going to be on the agenda.
***

Trading time for money = Paycheck. What if you trade 27 years? Does your employer owe you anything?

Burger King worker, 60, who received measly candy goody bag after 27 years of service without missing a shift says he'll pay for his grandkids to go to college as his GoFundMe soars past $130,000

Kevin Ford, 60, has shared details on how he intends to use the money donated to him by well-wishers impressed at his 27 years of service at Burger King

Ford thanked people for their generosity and said that he would be using the money to visit his grandkids and to help pay for some of their college

A video of Ford went viral earlier this week as he received gifts including a movie ticket, bag of Reese's Pieces and some pens for his 27 years of dedication

His daughter started a GoFundMe for anyone who would like to donate to help him raise enough money to visit his grandkids

She said he never missed a day and started at the company to gain custody of her and her sister and all his kids through college on the salary

More than 4,000 people donated, as of Saturday evening raising $133,000
Comedian David Spade surprised the hardworking Burger King employee with a $5,000 donation on Thursday
Speaking of jobs. TikToker Lexi Larson (@itslexilarson) is looking for a new job to start her 27 year anniversary.

They were mad about you sharing salary and then fired you as a result': Tech worker says she was fired because of her TikTok account

'They said me having this account was a security concern.'

A woman who works in tech says she was fired from her job because of her TikTok account in a viral video on the platform.
***

It looks like the mentally ill can skateboard quite well.

Outrage is brewing faster than coffee over an adult so-called transgender woman beating a teenage girl in a local skateboarding competition and then proudly collecting the prize money afterward.

Records show that transgender woman Ricci And Tres, 29, beat teenage girl Shiloh Catori, 13, at the June 25th Boardr Open New York City women's finals.

As a result, Tres collected $500, while Catori collected only $250.
***

No battery? OK. Solar? Well this should be interesting on day 23 of cloudy weather. I won't even get into the retail pricing of this car.


'It keeps on going': driving the world's first production-ready solar car

Winding past the ochre-coloured plateaux of the Bardenas Reales natural park in northern Spain, Roel Grooten nudged me to take my foot off the accelerator.

The car continued to barrel down the open stretch of road, its speed dipping only slightly. "It keeps on going," said Grooten, the lead engineer for the Dutch car company Lightyear, as we whizzed through the lunar-like landscape. "What you feel is nothing holding you back. You feel the aerodynamics, you feel the low-rolling resistance of the tyres, of the bearings and the motor."

It is this streamlined design that the company credits for allowing it to muscle its way into a space long overlooked by most car manufacturers. As early as November, the company will start delivery of what it describes as the "world's first production-ready solar car" – the Lightyear 0, a €250,000 (£215,000) sedan draped in 5 sq metres of curved solar panels that top up the electric battery while the car is driving or parked outdoors.
***
The ONT Musical Interlude & Twizzler Emporium
Born on this day: June 26, 1955 - Mick Jones
Mick Jones, guitarist, singer with The Clash, who had the 1979 UK No. 11 single London Calling and the 1982 US No. 8 single 'Rock The Casbah. Their 1991 UK No.1 single 'Should I Stay Or Should I Go', was first released 1982. And with Big Audio Dynamite had the 1986 UK No.11 single 'e=mc2'. Jones plays with Carbon/Silicon and also toured the world as part of the Gorillaz live band. via thisdayinmusic.com
&&&
On this day: June 26, 1974 - Cher
Cher divorced Sonny Bono after 10 years of marriage. Four days later, Cher married guitarist Gregg Allman, the couple split 10 days after that, got back together and split again. They did stay married for three years, producing Elijah Blue Allman. via thisdayinmusic.com
***
Weekly commenter stats for week of 6-26-2022

Top 10 commenters:
1 [516 comments] 'TheJamesMadison, learning the value of horror with Wes Craven' [72.44 posts/day]
2 [460 comments] 'Axeman'
3 [460 comments] 'Joe Mannix (Not a cop!)'
4 [422 comments] 'Joe XiDen'
5 [405 comments] 'Christopher R Taylor'
6 [361 comments] 'NaCly Dog (u82oZ)'
7 [360 comments] 'Sponge - F*ck Joe Biden'
8 [359 comments] 'Ciampino'
9 [339 comments] 'Lia Thomas'
10 [326 comments] 'rickb223 TEXIT'
Top 10 sockpuppeteers:
1 [337 names] 'Lia Thomas' [47.31 unique names/day]
2 [175 names] 'Ciampino'
3 [123 names] 'Miklos'
4 [78 names] 'Count de Monet'
5 [75 names] 'OrangeEnt'
6 [49 names] 'Helena Handbasket'
7 [49 names] 'I am the Shadout Mapes, the Housekeeper'
8 [41 names] '18-1'
9 [38 names] 'Duncanthrax'
10 [34 names] 'browndog Official Mascot of Team Gizzard'
***

Well that wasn't a smooth move. Genius Award Winner.

A man had his car seized by police after trying to avoid paying almost £500 in airport parking fees.

Essex Police said the man attempted to drive around the barriers at Stansted Airport, but got his car stuck.
***

Wow, what an amazing athlete. Tonight's Feel Good Story of The Day.

In a dramatic victory, French runner Wilfried Happio overcame a pre-race assault on Saturday to win the French 400-meter hurdles championship.

About 20 minutes before the race in Caen, in northwestern France, an individual made it past security and attacked Happio, according to the U.K. Daily Mail.

Happio suffered several cuts, with French-language outlet RMC Sport reporting that the runner was coughing up blood prior to competing, according to the Daily Mail.
***

Tonight's ONT has been brought to you by Unusual Dining Rooms.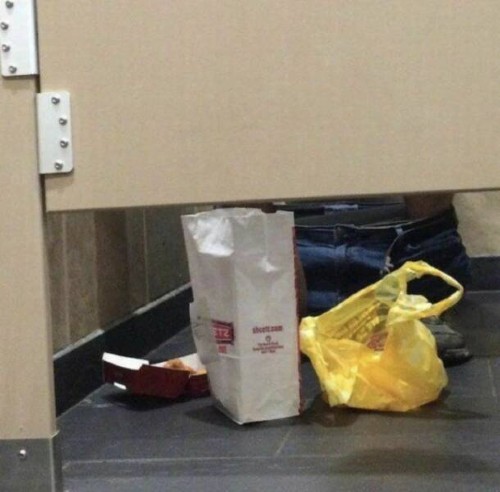 Notice: Posted with permission by the Ace Media Empire and AceCorp, LLC. Cob's wardrobe provided by St. Vinnie DePaul, white smile provided by the Dynamic Dental Insurance Company.

posted by Misanthropic Humanitarian at
10:01 PM
|
Access Comments