« Sunday Morning Book Thread - 06-26-2022 ["Perfessor" Squirrel]
|
Main
|
Pet Peeves: Pretentiously Incorrect Words (And Open Thread) »
June 26, 2022
Why Are The Conspicuously Virtuous Not Displaying The Flags of African Countries Under Attack?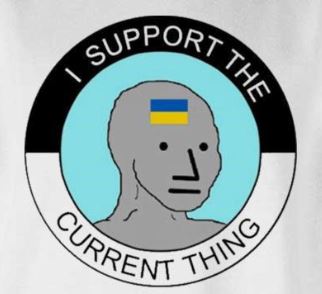 There's a lot of war and bloodshed going on across the globe right now. So why are people so conspicuously compassionate about Ukraine while being completely indifferent to the awful suffering elsewhere?
For the most assertive virtue signalers, Ukraine is obviously "the current thing." For other people, the only war reporting they receive is the media's wall-to-wall coverage of Ukraine. African wars get no TV coverage, and maybe a brief mention in the back pages of the newspaper.
I'd be disappointed to find out that the reason Ukraine is the only war of interest for so many Americans is because Ukrainians "look like us."
Don't misunderstand, my heart breaks for the innocents losing loved ones and having their lives upended in Ukraine – and in every other global conflict. I also loathe Vladimir Putin for funding the anti-energy enviro-leftists in the West. He is trying to undermine us by funding our enemies within. I will be very happy if his invasion of Ukraine is his undoing.
Beyond that, I do not understand the Slavic turf battle going on in eastern Europe, nor do most people with Ukraine flags in their avatars. Over the past decade, Ukraine had somehow become the locale where oligarchs' money flowed to well-connected westerners whose "expertise" was access to policy makers. Among these "experts" was Hunter Biden. And of course, the Democrats impeached Donald Trump for a phone call in which he castigated Ukraine for its corruption.
Back here in America, our most conspicuously compassionate people have made the Ukrainian flag their favorite piece of flair.
But where are the flag avatars and stickers for all the other horrible conflicts across the globe? Why aren't we seeing Ethiopian flags?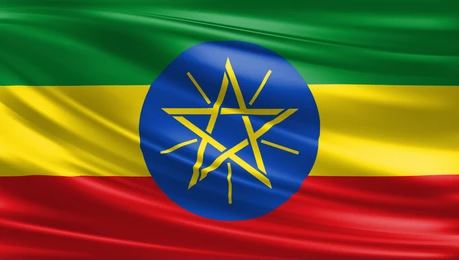 Ethiopia violence in Oromia: 'Villages full of dead bodies' [Yahoo News – 6/21/2022]
Eyewitnesses to an outbreak of ethnic violence in western Ethiopia have told the BBC that they were left helpless during attacks, which resulted in the deaths of more than 250 people.

One man said he and other villagers had buried about 250 bodies, including those of his brother and sister-in-law.
*****
Or how about Burkina Faso's flag? If millions of displaced Ukrainians is worth adopting the Ukrainian flag as an avatar, where is the concern about the millions of Burkinabe who had to uproot themselves from their homes?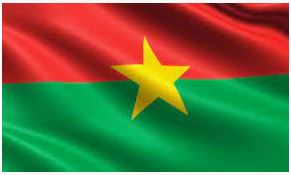 Burkina Faso's Displaced Numbers Swell Amid Jihadi Violence [Voice of America – 5/08/2022]
The mother of six is one of two million people displaced by Burkina Faso's rapidly rising Islamic extremist violence, according to the U.N.

"I worry that I have no means to take care of my children," said Fati Ouedraogo, a displaced mother of 10 in Ouahigouya. "When the children are crying, I don't know what to do."
Actually, I know one reason why left-wing Americans aren't waving the Burkina Faso flag - because the millions of displaced people there are fleeing Islamic jihadis. Much of the American left romanticizes Islam as something that is beautifully non-Western, and thus turns a blind eye to the terror committed in its name, so of course the conspicuously virtuous aren't going to display the flag of victims of Islamic terror.
*****
What about Nigeria?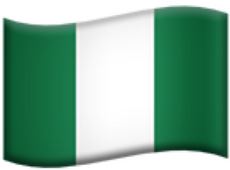 At least 50 killed in massacre at Catholic church in southwest Nigeria [Reuters – 6/05/2022]
Nigeria is battling an Islamist insurgency in the northeast and armed gangs who carry out attacks and kidnappings for ransom, mostly in the northwest.
Wait, never mind. I get it. The victims are Christian and the killers are again Islamic terrorists.
*****
Wasn't there a war going on in Yemen too?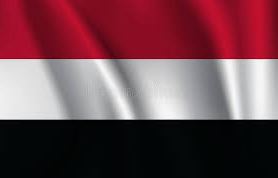 From a New York Times report earlier this month:
More than 150,000 people have been killed in the war, including nearly 15,000 civilians, according to an estimate by the Armed Conflict Location and Event Data Project. The conflict has resulted in what the United Nations has called the worst man-made humanitarian crisis.
You'd think 150,000 dead Yemenis might pull at the heartstrings of the compassionate people proudly displaying their Ukrainian flags, but apparently Arabs killing Arabs just doesn't carry the same solemnity of Europeans killing Europeans.
*****
Don't forget Mali, where civilians are being targeted for mass murder.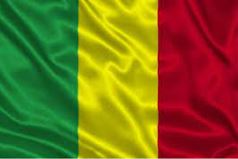 Mali government says jihadi rebels killed 132 civilians over the weekend [PBS – 6/20/2022]
Wait. Never mind. Once again the killers are Islamic jihadis.
*****
And Congo was just invaded. But this is in Africa, not Europe, so don't look for any Congolese flags in your friends' Facebook profiles.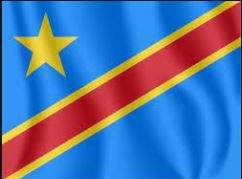 Congo Military Accuses Rwanda of Invasion; Rebels Seize Town [US News – 6/13/2022]
*****
There's plenty more of this, but I've made my point.
(buck.throckmorton at protonmail dot com)


posted by Buck Throckmorton at
12:00 PM
|
Access Comments