« Ripe Cargo Cafe
|
Main
|
Daily Tech News 16 June 2022 »
June 15, 2022
Wednesday Overnight Open Thread (6/15/22)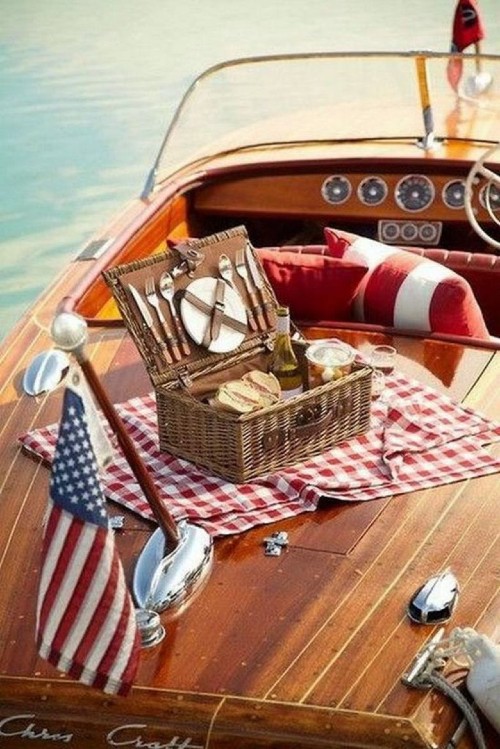 ***
The Quotes of The Day
Quote I

"We thought strong action was warranted at this meeting"Federal Reserve Chair Jerome Powell
Quote II


"So the thing about North Korea is that is so oppressed to the point we don't even have the word for oppression… There's actually even the control of the language in words. And this is why it concerns me where there's such a something called a speech code, the things that we cannot talk about in America right now,"Yeonmi Park, who defected from North Korea
Quote III

"He's well connected," Abelseth said. "He's threatened me multiple times, saying he has connections in the justice system, so I better be careful and he can take her away anytime he wants to. I didn't believe him until it happened."
Crysta Abelseth
***
Powerful. Colorful. Right on the mark and of course NSFW
***
Sure, I'll be on your team. Over here on the sidelines laughing my ass off at with you.

Dozens burned after firewalking failure during teambuilding exercise

And this guy is looking for a new "Team".

A California gas station manager has been fired for setting gas prices at 69 cents per gallon rather than $6.99 after accidentally misplacing the decimal.
***
The US Navy has dismissed four commanding officers and a senior enlisted adviser in less than one week due to "loss of confidence," a strikingly short timeframe for such disciplinary action.

On Tuesday, the Navy announced it was relieving Cmdr. Peter Lesaca — of the destroyer USS Preble — of his duties "due to loss of confidence in his ability to command." — a vague statement used to describe anything from a personality clash to sexual harassment to a DUI arrest.

""The U.S. Navy has long maintained high standards for all its personnel and those who fall short are held accountable," the service told The Post in a statement Wednesday afternoon. "Commanders and other triad members, in particular, are meticulously screened and selected for their proven technical abilities and demonstrated character traits that signal they are ready to assume the authority and responsibility that accompany those positions.
***
Child abuse is promoted and applauded.

COVID-19 shots for U.S. infants, toddlers and preschoolers moved a step closer Wednesday.

The Food and Drug Administration's vaccine advisers gave a thumbs-up to vaccines from Moderna and Pfizer for the littlest kids.

The outside experts voted unanimously that the benefits of the shots outweigh any risks for children under 5 — that's roughly 18 million youngsters. They are the last age group in the U.S. without access to COVID-19 vaccines and many parents have been anxious to protect their little children.
***
The ONT Musical Interlude & Microwave Popcorn Emporium
Born on this day: June 15, 1951 - Steve Walsh
Steve Walsh, from American rock band Kansas, who scored the 1978 US No.3 single 'Dust In The Wind', and the 1978 hit single 'Carry On Wayward Son'. which was the second-most-played track on US classic rock radio in 1995 and No.1 in 1997. via thisdayinmusic.com
&&&
Born on this day: June 15, 1937 - Waylon Jennings
American singer, songwriter, and musician Waylon Jennings. He worked as a DJ, played bass with Buddy Holly, (Jennings unintentionally missing flying with Holly, The Big Bopper and Ritchie Valens on the flight on which they died). In 1976 he released the album Wanted! The Outlaws with Willie Nelson, Tompall Glaser and Jessi Colter, which became the first platinum country music album, and he was also a member of the country supergroup The Highwaymen with Willie Nelson, Kris Kristofferson and Johnny Cash. Jennings, who died on 13 February 13, 2002, was also the narrator for the TV show the Dukes of Hazzard. via thisdayinmusic.com
***

Genius Award Winner or just an unlucky guy? You decide.

A KEEPER in a private zoo was fatally mauled when he put his hand through a fence to stroke a tiger during feeding time.

Horrific footage of the attack shows the big cat sinking its claws into his hand and pulling his arm into its mouth.
***
One would think that US prisons are better than Cuban prisons. Unless you are a Genius Award Winner.

A man was busted while apparently fleeing to Cuba on a jet ski with food and water to escape insurance fraud charges.

Ernesto Cruz Graveran, 54, of Hialeah, was arrested on a 'broken down' jet ski in the Florida Keys, according to the US Attorney's Office in the Southern District of Florida on Tuesday.

'The jet ski was outfitted with a special fuel cell to allow for long trips, and within the compartments of the jet ski, law enforcement discovered a trove of food and water bottles,' stated the US Attorney's office.

It was not clear how far Graveran made it in the 90-mile trip to Cuba before US Coast Guard members apprehended him.
***

Prayer in the most unlikely of places. Tonight's Feel Good Story of The Day.

A Routine Traffic Stop Turned Into A Memory This Family Will Never Forget

A photo from a traffic stop in North Carolina has restored faith in humanity for many people.

"It was a really beautiful moment for me to see this take place between my dad and the officer," said Ashlye V. Wilkerson.
***

Tonight's ONT has been brought to you by Useful Information.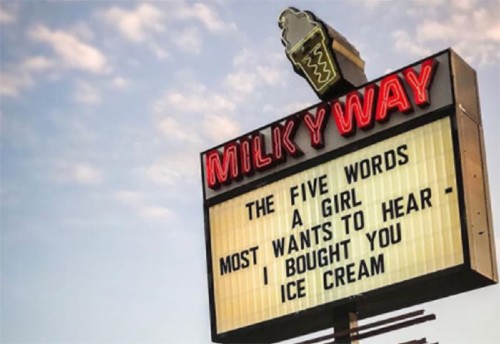 Notice: Posted with permission by the Ace Media Empire and AceCorp, LLC. The ONT identifies as organic Rocky Road.


posted by Misanthropic Humanitarian at
09:49 PM
|
Access Comments