« Prank Cafe
|
Main
|
Daily Tech News 19 May 2022 »
May 18, 2022
Wednesday Overnight Open Thread (5/18/22)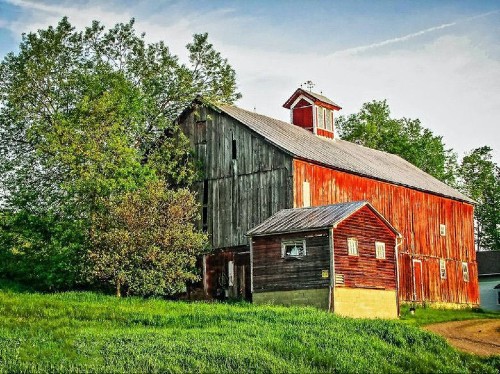 ***
The Quotes of The Day
Quote I

"You can lead a man to the presidency, but you can't make him think," Republican Senator from Louisiana John Kennedy
Quote II

"I've spoken with other abductees and they've said the same thing happened to them, it's quite worrying really."Russ Kellet
Quote III

"We can also lead by example. Let us show as a commission how quickly we can put solar panels on our buildings." Frans Timmermans
Quote IV

"I'll probably be eating Big Macs every day for the rest of my life." Don Gorske
***
Of course! Were you expecting any thing different?

The Biden administration this week closed a foreign lobbying investigation into a Hunter Biden-linked consulting firm without charges, delivering a much-needed win to the president's embattled son.

Beltway PR firm Blue Star Strategies had been under investigation for its work for Burisma Holdings, the Ukrainian gas company that had Hunter Biden on its board of directors. Biden's work for Burisma has raised conflict of interest concerns, since the partnership began when his father was the Obama administration's chief negotiator with Ukraine. The younger Biden facilitated a consulting deal for Blue Star Strategies in late 2015 to help Burisma burnish its image with U.S. government officials. Burisma's owner, Mykola Zlochevsky, was the subject of a bribery investigation at the time.
***
The ONT covered the Kiel, WI school district and its lunacy the other evening. The Hodge Twins take a look at it.
***

Of course there is a conflict of interest. That's how our Federal Government rolls.

Anthony Fauci's wife – who is also head of the Department of Bioethics at the National Institutes of Health Clinical Center – authored a paper defending the ethics of corporations "pressuring employees to get vaccinated" and "embarrass[ing] vaccine resistors."
***
Everything you wanted to know about gummy bears but were afraid to ask. Hey, The ONT is good for something.

Just over a century ago, in 1920, German confectioner Hans Riegel Sr. struck out on his own, establishing a new candy company called Haribo—an abbreviation derived from his name and hometown of Bonn (Hans Riegel Bonn). Working out of his kitchen with little more than a copper pot, a rolling pin and a stove, Riegel hired his first employee, his wife, Gertrud, the following year. While she delivered products to customers via bicycle, he experimented with hard candies before creating an entirely new sweet treat: the gummy bear.

"We know the stories of today [of] Apple [starting] in a garage, and at that time [Haribo] was a little bit like that," says Christian Bahlmann, Haribo's senior vice president of corporate communications. "[Riegel had] the will to do something different, to do something on his own, and to start with very few opportunities ... and very [little] money."
***
***

This guy has a hard life. (H/T Robert)
***
The ONT Musical Interlude & Continental Breakfast Emporium
Born on this day:18 May 1942
Albert Hammond, Gibraltarian singer, songwriter, and record producer. In 1966 Hammond co-founded the British vocal group the Family Dogg, scoring a UK Top 10 hit with "A Way of Life" in 1969. As a solo artist he scored the 1972 US No.5 single 'It Never Rains In Southern California', and the 1973 UK No.19 single 'Free Electric Band'. Other hits Hammond has written with collaborator Mike Hazlewood include "Little Arrows" for Leapy Lee, "Gimme Dat Ding" for the Pipkins and "The Air That I Breathe" which was a hit for the Hollies. via thisdayinmusic.com
&&&
Born on this day:18 May 1949
Rick Wakeman, English keyboardist, songwriter, television and radio presenter. As a session musician his early sessions included playing on "Space Oddity", for David Bowie and songs by Junior's Eyes, T. Rex, Elton John, and Cat Stevens. Wakeman became a member of Strawbs and then the classic line-up in Yes. As a solo artist he scored the 1974 UK No.1 album 'Journey To The Centre Of The Earth'.via thisdayinmusic.com
***
Several Genius Award Winners this evening.
Ah the good old "Friends with benefits" shtick.

Saginaw man shot woman once by accident, then 8 more times, victim testifies


SAGINAW, MI — Testifying from a witness stand, a Saginaw woman recalled the November morning she tussled with her roommate and "friend-with-benefits" during which she took a bullet to her abdomen. Believing the shot was accidental, she told the armed man before her to get help.

"See what you made me do?" the man asked her, before he shot her a second time. Running from her house with her daughter, the woman collapsed and slipped out of consciousness.
&&&
Water and alcohol do not mix well at times. Duh.

Man drowns while recreating Titanic 'king of the world' pose with his girlfriend on Turkish pier after the couple slipped and fell in the sea

Furkan Ciftci, 23, drowned whilst creating the iconic pose from 1997 film Titanic
Ciftci and girlfriend Mine Dinar, 23, had stood at the edge of Izmit Marina Pier

But the couple, who had been drinking alcohol, fell into the ocean on Sunday
Dinar was rescued by local fishermen but Ciftci drowned in the incident
&&&

Hey Boo-Boo, let's eat these tourists, they taste like picnic baskets.

Three men now face jail time, probation, and thousands in fines after taking selfies near several brown bears during a 2018 trip to Katmai National Park in Alaska.

Recent sentencing determined three men who waded into a river to take selfies with bears will prevent them from visiting any U.S. national park for one year.

David Engelman, 56, of Sandia Park, New Mexico, and Ronald J. Engelman II, 54, and Steven Thomas, 30, both of King Salmon, Alaska, violated federal law by leaving the designated viewing platform and entering the Brooks River where a group of brown bears was feeding at Katmai National Park. The park requires all visitors to stay at least 50 yards away from bears.
***

Moar therapy dogs on the way. Tonight's Feel Good Story of The Day.

Boulder Community Health receives $250,000 donation to help expand therapy dog program
***

Tonight's ONT has been brought to you by Observational Skills.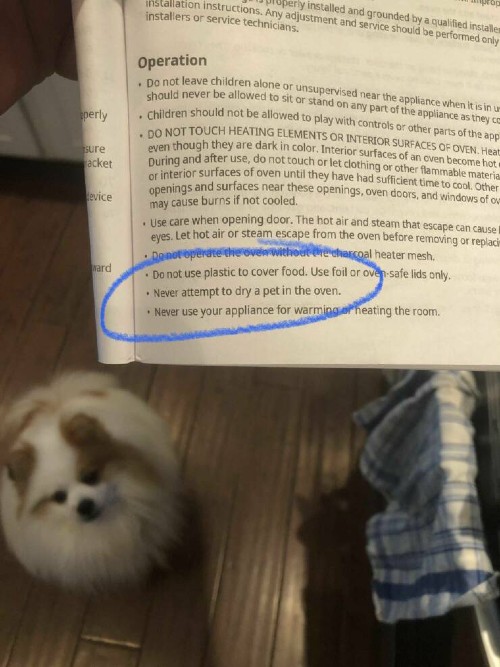 Notice: Posted with permission by the Ace Media Empire and AceCorp, LLC. Hopefully you got your moneys worth tonight.

posted by Misanthropic Humanitarian at
09:48 PM
|
Access Comments