« Dumbdevils Cafe
|
Main
|
Daily Tech News 17 May 2022 »
May 16, 2022
Monday Overnight Open Thread (5/16/22)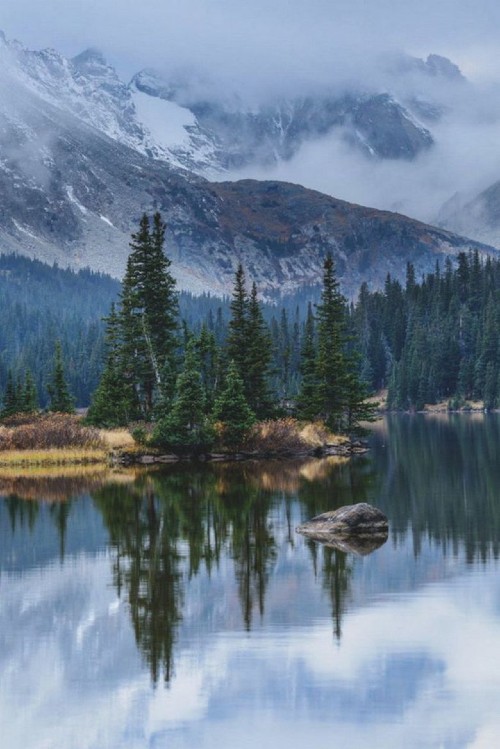 ***
The Quotes of The Day
Quote I

"I am concerned about it," "As we move forward, we need to know that when you put a solar panel or a wind turbine up, it's not the same as a thermal resource."MISO Chief Executive John Bear
Quote II

We need to be cads, rogues, heartbreakers. Love and politics mix like Brian Stelter, who is a potato, and gyms. We need to be cold. Ruthless. We need to give them a false name and leave a fake phone number on the nightstand. Kurt Schlichter
Quote III

"It's reprehensible that she would tweet out something that is defamatory to an entire religion. This state was based on religious freedom. I'm proud as a Pennsylvanian to uphold those founding beliefs that every faith has its merits." PA Republican Senate hopeful Mehmet Oz
Quote IV

"As far as the community part, I think AB is right. We haven't heard anything that Kaep did for the community or given back to the community after the settlement,"Adam "PacMan" Jones
Interesting since "PacMan" is no paragon of virtue.
***
When do the moonbats come for Judge Maureen Duffy-Lewis of the Superior Court of California in Los Angeles?

Judge Maureen Duffy-Lewis of the Superior Court of California in Los Angeles issued the ruling on Friday in response to a lawsuit from Judicial Watch on behalf of three California residents challenging the law.

The law required publicly held companies headquartered in California to have one member who identifies as a woman on their board of directors by the end of 2019. It then required boards with five directors to have two women and boards with six or more members to have three women by January 2022.

Companies that failed to report board compositions to the California secretary of state's office could be subject to a $100,000 fine under the law, while multiple failures to have the required number of women board members could result in a $300,000 fine, according to the Associated Press.
***
Didn't think Bette Midler was a dumb twat? Care to rethink that position?

Bette Midler Tweets 'Try Breastfeeding, It's Free,' Amidst Baby Formula Shortage, Here's The Reaction

Other than opening her piehole, has she accomplished anything of note over the past 25 years?
***

Yours truly is not thin. And I enjoy good food too much and not enough exercise. But there comes a time when modesty comes into play. And I have no idea why an unhealthy obese lifestyle is celebrated.

Plus size model Isabel Nicholls Nall has wowed fans with her latest body positive post.

The social media influencer, who boasts 242,000 Instagram followers, took to the site to pose in her underwear.

And as sassy as ever, the blonde beauty also dubbed herself 'your fat friend x' as she did so.

The photo saw Isabel, 22, showed off her cleavage and stomach as she wore the black lingerie top and matching bottoms.
***

A mind is a terrible thing to waste.

The new White House press sec. Karine Jean-Pierre appeared to dodge a question from Fox News' Peter Doocy about a tweet from President Joe Biden regarding inflation.

"Karine, congratulations, it's nice to see you up there," Doocy began. "The president's Twitter account posted the other day if you wanna bring down inflation, let's make sure the wealthiest corporations pay their fair share. How does raising taxes on corporations reduce inflation?"

"Um, so, are you talking about a specific tweet?" Jean-Pierre, who appeared stumped, asked.
***
And here she seemed so darn nice and wholesome.

A former Arizona high school counselor – who previously helped students organize a drag show – was arrested and accused of having sex with a 15-year-old girl, according to police.

The Tucson Police Department's Child Sexual Assault Unit received a report of an inappropriate relationship between Zobella Brazil Vinik, 29, and a 15-year-old student at Tucson High Magnet School. At the time, Vinik was a counselor at Tucson High Magnet School. Authorities launched an investigation into the claims on May 3.
***

The ONT Is Always Looking Out For YouTM Come back with a warrant Barney Fife.

What to Do When a Cop Asks to Search Your Vehicle
Even if you've done nothing wrong, you have plenty to worry about.
***

Don't piss down our backs and tell us it is raining.

Despite his agency shutting down the nation's largest manufacturer of baby formula for months, the head of the Food and Drug Administration on Monday blamed a "distribution problem" for empty store shelves across the US, as lawmakers fumed about a lackluster federal response to the crisis.

"I don't want this to sound in any way like we're not concerned about the parents that are struggling to find formula for their children," FDA Commissioner Robert Califf said on CNN. "That's definitely happening in parts of the country. But you know, the number of stock on shelves is about 90% before … the recall, and it dropped to about 79% at its lowest, and we're on the way back up now."

Califf went on to insist that "there is formula out there" before blaming the shortages on a February recall by supplier Abbott Laboratories of name-brand formulas produced at its plant in Sturgis, Mich.
***
How do you have a rational conversation with these people? You don't.
***
The ONT Musical Interlude & The To-Go Box Emporium
On this day: 16 May 1984
Ozzy Osbourne was arrested in Memphis, Tennessee for 'staggering drunk' down Beale Street. Osbourne was released from the Memphis jail five hours later, after drying out, and was not required to return for a court appearance. He continued on with a tour in support of 1983's Bark at the Moon. via thisdayinmusic.com
&&&
On this day: 16 May 2010
Ronnie James Dio, singer with Elf, Rainbow, Black Sabbath and his own band Dio died after a six-month battle with stomach cancer. He was 67 years old. Dio's career began in 1957 with The Vegas Kings, which later changed to Ronnie and the Rumblers, then Ronnie and the Redcaps, then in 1961, Ronnie Dio and the Prophets. In 1967, Dio and Prophets guitarist Nick Pantas formed the Electric Elves, which shortened its name to Elf. The band's success eventually landed them an opening slot for Deep Purple which exposed Dio's voice to Deep Purple's guitarist, Ritchie Blackmore, who later recruited Dio and other members of Elf for his new band Rainbow. via thisdayinmusic.com
***

There is nothing wrong with May-December relationships. Unless: Genius Award Winners.

MAY 16--A Florida Woman is facing felony charges for allegedly beating her husband with a belt after she "caught him watching pornography on his cell phone and masturbating," according to police.

Angela Davis, 30, was arrested Tuesday morning following a confrontation with the 51-year-old victim at their home in Summerfield, a Central Florida community.

Davis's husband told cops that he had "gotten into a altercation" with her after she interrupted his pleasure session. The victim said Davis "became angry and asked to see his phone," and that he complied with her request.

After Davis "discovered some sort of communication between the victim and someone on the website Reddit," police reported, a "verbal altercation ensued."

The dispute subsequently turned violent, cops charge, after Davis "wrapped a leather belt with a large metal buckle around her fist." The victim told cops that when he took out his phone to dial 911, Davis knocked the device from his hands and struck him several times with the belt on his arms and back.
***

Help for those who suffer binge drinking? Tonight's Feel Good Story of The Day.

SCIENTIST SAY THEY MIGHT BE ABLE TO REVERSE BINGE DRINKING WITH GENE EDITING
"A FACTORY RESET FOR THE BRAIN."
***

Tonight's ONT has been brought to you by the Promise of Liquor.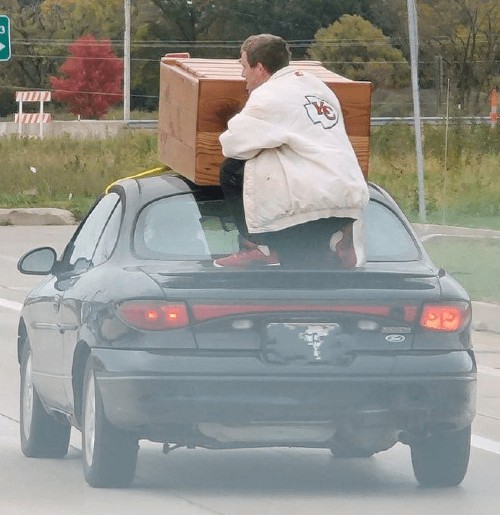 Notice: Posted with permission by the Ace Media Empire and AceCorp, LLC. Often imitated, never duplicated, serving your ONT needs, wants and desires since 2008.

posted by Misanthropic Humanitarian at
10:10 PM
|
Access Comments