« EMT 05/15/22
|
Main
|
It's Not Enough That These Barely-Sentient Freaks Want To Groom Your Children; They Want Primacy In All Things, Including Your Children's Names! »
May 15, 2022
Sunday Morning Book Thread - 05-15-2022 ["Perfessor" Squirrel]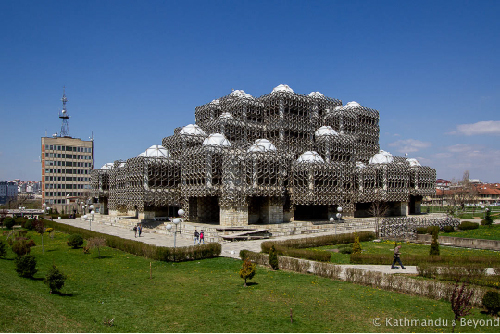 (ht: Art Lindsay)
Welcome to the prestigious, internationally acclaimed, stately, and illustrious Sunday Morning Book Thread! The place where all readers are welcome, regardless of whatever guilty pleasure we feel like reading (do you use the same process for fossilizing squirrels?). Here is where we can discuss, argue, bicker, quibble, consider, debate, confabulate, converse, and jaw about our latest fancy in reading material, even if it's nothing more than DOCTOR Jill Biden's "bestselling" memoirs. As always, pants are required, unless you are wearing these pants...(What the hell is this thing?)
So relax, find yourself a warm kitty (or warm puppy--I won't judge) to curl up in your lap, heat up that breakfast burrito, and crack open a new book. What are YOU reading this fine morning?

PIC NOTE
According to Wikipedia, the National Library of Kosovo has had a controversial and turbulent history. For about a decade (1989-1999), the library was used for alternative purposes to house refugees from Bosnia-Herzegovina and Croatia. Much of the collection was also destroyed during this time. After the war in Kosovo, numerous international organizations cooperated to restore collections and library services. This is one area where international organizations can do a lot of good, I think. The building itself has a unique and distinctive architecture. The official line is that the style is meant to reflect a blending of Byzantine and Islamic forms, though there are other interpretations.
IT PAYS TO INCREASE YOUR WORD POWER
Today's entry comes to us courtesy of the Ghost of Endor, the Head Ewok In Charge himself, ace:
xeric (/'zerik/) - adj - of an environment or habitat containing little moisture; very dry
Comment: When I first saw this word in the context of Senator Elizabeth Warren, I thought it was some sort of new pronoun. No, it turns out ace was referring to her ladybits...
first time i ever used the word "xeric" which I just learned a couple of years ago and I'm glad I got to use it with you guys

Posted by: ace at May 12, 2022 12:55 PM (0G13K)

"PERFESSOR" SQUIRREL RECOMMENDS...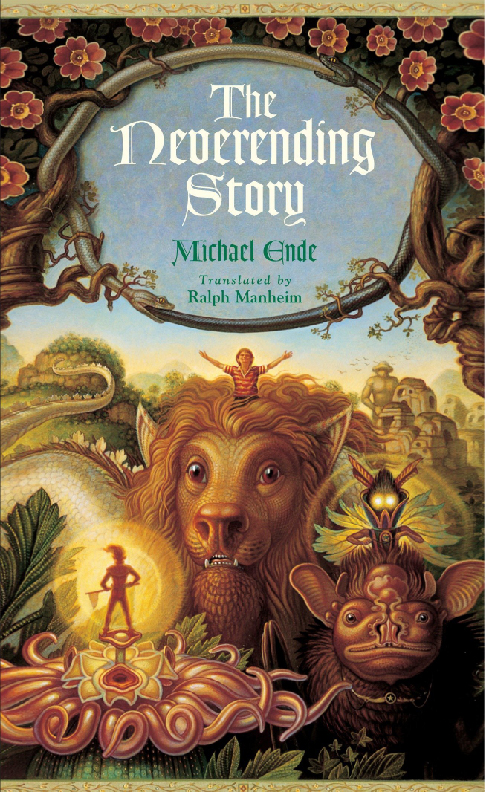 ...The Neverending Story by Michael Ende
I recently decided to "upgrade" my old copy of this book, which was falling apart. My new, hardcover copy perfectly captures the spirit of this book, as it features a copper-colored cover, two-colored text inside to represent the inner and outer stories, and lovely two-color art at the beginning of each chapter. Physically, the book is a representation of the book-within-the-book, which only adds to the charm of this timeless classic.
The Neverending Story tells the tale of a young boy with the unlikely name of Bastian Balthazar Bux who is NOT hero material. He's fat, short, weak, and while reasonably intelligent, is not known for being a good student. The only gift he has is making up his own stories. He stumbles across the titular book one day while hiding from bullies in an old bookshop. Bastian steals the book and is then sucked into a whirlwind adventure as he follows Atreyu's journey to find a cure for the Childlike Empress. He then undergoes his own magical journey of self-discovery. Unlike most epic fantasy, the struggles and challenges faced by Bastion and Atreyu are much more complex than a simple battle between "good" and "evil." It's much more about the battle of man v. nature in Atreyu's quest and the conflict within oneself in Bastion's journey to discover who he really is.
On the surface, this may seem like a conventional fantasy story, but it's quite layered as there are numerous stories within stories. It's very much like Inception in that there is always one more layer to explore. Even though the story uses fantasy tropes as the framing device, at the end of the day, it's really about a sad little boy who is struggling to deal with the grief of losing his mother at a young age. He escapes temporarily into a fantasy world, but discovers--almost too late--that the real world is where he belongs. His father, too, is suffering, and Bastion is unable to connect with his father so that the two of them can deal with that grief and move on with their lives together.
If there is a moral to this story, it's this--while imagination and creativity are an essential part of being human, we should not lose ourselves to fantasy. We see that everyday on this blog when we discuss the delusional ravings of the left. They are completely unmoored from reality, lost in their own minds, unable to cope with the real world. This is the danger that Bastian is eventually able to overcome within himself.
It's been several decades since I read this book. I've had many of my own adventures and life experiences that deepen my appreciation for this book. But that is another story, and shall be told another time.
++++++++++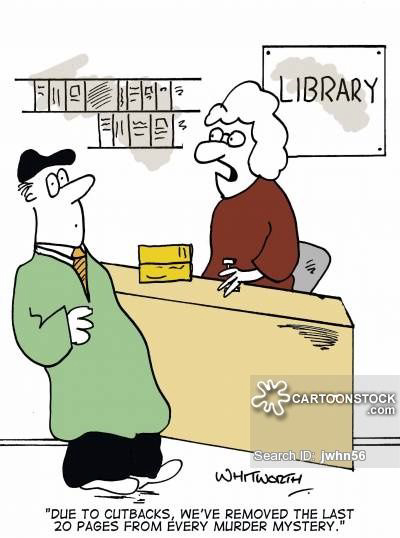 ++++++++++
BOOKS BY MORONS
Howdy!

My name is Aaron Cummins.

I'm a long-time lurker at Ace o' Spades and a first-time author.

My first book, The Cartographers Guild and the Search for the Jade Mask will be released on Thursday on Amazon.

It's an Indiana Jones-style romp through the Pamir Mountains of central Asia. It's got bandits, dangerous mountains, wild animals, a lost city, and even a fight with some yetis.

I would be much obliged if you could toss me a link this week in the Sunday book thread.

Thanks,

Aaron Cummins

Texas moron

Comment: This sounds like a real hoot! I enjoy a good mish-mash of genres, such as treasure hunting, strange monsters (Lovecraftian preferred, but I'm ok with other types), and ideas just crazy enough to work.
REMINDER: The Lone Star Book Festival will be held in Seguin, Texas (east of San Antonio) on May 28th and 29th. All Moron authors are encouraged to attend! (ht: Sgt Mom, who will be there at booth M5, on Donegan St. in front of the courthouse)
++++++++++
MORON RECOMMENDATIONS
I just finished reading The Dog Who Wouldn't Be by Farley Mowat on Kindle. I am sure you and almost all readers of the Pet Thread would like it. To be fair, I laughed many many times while reading this. I think it is almost the perfect Pet Thread book!

I'll probably be sending this to the Book Thread as well.

Thanks for picking up the Pet Thread, I stand in awe of the august body of COBs that help keep the wheels of the AoS empire turning, even though I know you are probably just in it for the Ace Dental Plan!

Take care, stay safe, and be well!

Regards

Hrothgar

-- This is the day that the Lord hath made,

treat His "present" to you with the respect it deserves!

Comment: Hrothgar sent this to the Pet Thread, but it's also a good comment for the Book Thread. From the Amazon blurb, it sounds like this is an excellent book about a boy and his beloved dog. We should have an "animal themed" Book Thread one of these days...Animals are almost always a welcome addition to a story because they are endlessly entertaining.
+++++
This Christopher R. Taylor chap seems quite the erudite and clever fellow. [Responding to comments from Christopher R Taylor from last week's Sunday Morning Book Thread - PS]

The Horde is reminded that his Life Unworthy is an outstanding novel involving a werewolf, Nazis, Roma, the occult and devastated wartime Poland. I hate werewolf stories with he fiery heat of a trillion exploding suns, but I absolutely loved this book. Cannot recommend it more highly.

Posted by: Sharkman at May 08, 2022 09:20 AM (8gxrg)

Comment:
Like Sharkman, I'm not generally into werewolf stories, though there are exceptions. This one sounds right up my alley!
+++++
This week I started reading Theistic Evolution, a collection of essays that explore the viability of the argument that God used the forces of random mutations and natural selection to create humans and all the other critters. It also delves into whether these forces, quite apart from the existence of God, could have caused humans to develop. I have about 800 more pages to go, so I can't evaluate the quality of the arguments yet. I will applaud the writers and editors for making the essays accessible to the non-scientifically educated layman. I don't want the 6th grade version, but I don't have a degree in molecular biology either. I'll give my final review in about 6 months when I'm done...

Posted by: PabloD says start up the rotors at May 08, 2022 09:52 AM (ZfIh5)

Comment: This is one of those topics that will make your brain explode if you think about it too much. Anti-theists will proclaim that evolution through natural selection over billions of years was able to create humans. But is that really the whole story? Considering the sheer number of mutations and generations required to get from single-celled organisms to humans, it just doesn't seem like 3.5 billion years is enough time. It's truly remarkable that we exist and that we have created the civilization we now enjoy.
+++++
I am starting to read The Fourth Industrial Revolution by Klaus Schwab. I want to know exactly what is in the thinking of one of our enemies. I read Mein Kampf once. I considered it an appalling book. Schwab's book is appalling in a similar fashion. The world, not just us, is under assault by what I consider demonic/satanic forces.

Posted by: kraken at May 12, 2022 08:35 AM (Vr12I)

Comment: Kraken makes an excellent point here. Reading the books of our enemies is one of the key ways we have for understanding them and ultimately defeating them. Remember, they are PROUD of the things they write in their books! For them, they take an almost orgasmic pleasure in detailing just what they will do when they finally take over the world. Read, and prepare yourselves accordingly.
More Moron-recommended reading material can be found HERE!
+-----+-----+-----+-----+
WHAT I'VE BEEN READING THIS PAST WEEK:
The Neverending Story by Michael Ende
The Last Unicorn by Peter S. Beagle
Brothers of the Wind by Tad Williams
That's about all I have for this week. Thank you for all of your kind words regarding my Sunday Morning Book Thread. This is a very special place. You are very special people (in all the best ways!). The kindness, generosity, and wisdom of the Moron Horde knows no bounds. Let's keep reading!
If you have any suggestions for improvement, reading recommendations, or writing projects that you'd like to see on the Sunday Morning Book Thread, you can send them to perfessor dot squirrel at-sign gmail dot com. Your feedback is always appreciated! You can also take a virtual tour of OUR library at libib.com/u/perfessorsquirrel. Since I added sections for AoSHQ, I now consider it OUR library, rather than my own personal fiefdom...
PREVIOUS SUNDAY MORNING BOOK THREAD - 05-08-22 (hat tip: vmom stabby stabby stabamillion) (NOTE: Do NOT comment on old threads!)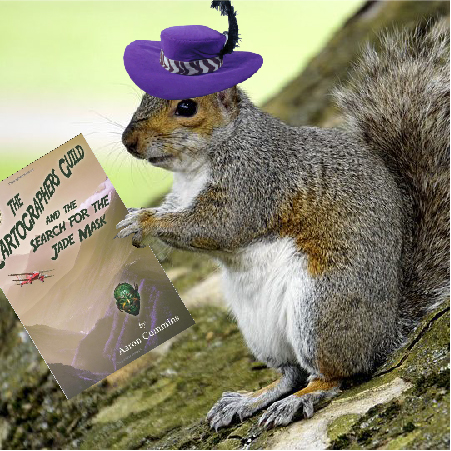 posted by Open Blogger at
09:00 AM
|
Access Comments