« Saturday Evening Movie Thread - 4/30/2022 [TheJamesMadison]
|
Main
|
Daily Tech News 1 May 2022 »
April 30, 2022
Saturday Overnight Open Thread (4/30/22)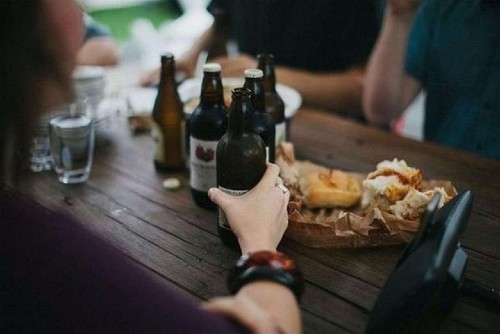 ***
The Saturday Night Joke

PREGNANT GIRLFRIEND
Guy: Doctor, my Girlfriend is pregnant, but we always use protection, and the rubber never broke. How is it possible?
Doctor: Let me tell you a story: "There was once a Hunter who always carried a gun wherever he went. One day he took out his Umbrella instead of his Gun and went out. A Lion suddenly jumped in front of him. To scare the Lion, the Hunter used the Umbrella like a Gun, and shot the Lion, then it died!
Guy: Nonsense! Someone else must have shot the Lion.
Doctor: Good! You understood the story. Next patient please.(H/T TNDeplorable)
***

Do fences make good neighbors? A restaurant owner would say, "No."

PINEVILLE, La. (KALB) - A fence put up between Pelican Seafood & Poboy and a parking lot the Heart of Worship church in Pineville claims it owns off of Highway 28 East has caused grief for the restaurant's owner, Brian Wu.

"It has already blocked the entire parking lot and drive thru way," said Wu. "The customers are unable to go through the drive thru and we only have one entrance without an exit. This is impossible for business, we have lost so many customers, we cannot survive in this situation."

The fence, marked with no trespassing signs, means customers at the restaurant only have limited parking in front of the restaurant. The fence also blocks the drive thru and wheelchair accessible entrance.
***
Millions of bees that were transported on a Delta flight died in extreme heat after being left on the tarmac in Atlanta
***

We would never argue about food. Would we?

10 Foods That Cause Arguments Every Time They're Mentioned
People will throw down when it comes to these foods and drinks, and boy, does it get rowdy!

For what it is worth: Why yes, I do like ketchup, onion & sauerkraut on a good hotdog.
***

This is a very neat discovery.

A warehouse along the Savannah River is holding historical treasures that evidence suggests remained lost for more than 240 years — a cache of 19 cannons that researchers suspect came from British ships scuttled to the river bottom during the American Revolution.

The mud- and rust-encrusted guns were discovered by accident. A dredge scooping sediment from the riverbed last year as part of a $973 million deepening of Savannah's busy shipping channel surfaced with one the cannons clasped in its metal jaws. The crew soon dug up two more.
***
***
Leading into tonight's Musical Interlude let's look at: Really horrible LP covers.
The ONT Musical Interlude & Pizza Emporium
On this day: April 30, 2014 - Wilko Johnson
Guitarist Wilko Johnson had a major operation in an attempt to treat his pancreatic cancer. Johnson was diagnosed at the end of 2012 and was given 10 months to live after rejecting chemotherapy. Johnson told Q magazine that a cancer doctor had become curious as to why he wasn't dead. And why I wasn't even sick which resulted in more tests. via thisdayinmusic.com
&&&
On this day: April 30, 1983 - Muddy Waters
American Blues legend Muddy Waters (McKinley Morganfield) died in his sleep at his home in Westmont, Illinois, aged 68. Major influence of many acts, Cream, Eric Clapton, Led Zeppelin, The Rolling Stones named themselves after Waters' 1950 song 'Rollin' Stone.' Best known songs include 'I Just Want To Make Love To You', 'I'm Your Hoochie Coochie Man', 'Got My Mojo Working.' via thisdayinmusic.com
***
She was looking for a dancing partner and ended up a Genius Award Winner.

Cops: DUI Suspect Broke Out Dance Moves During Roadside Sobriety Tests

A Florida Woman suspected of drunk driving performed "multiple ballet and Irish folk dance moves" while undergoing field sobriety tests after rear-ending a vehicle late Wednesday evening, cops report.

Amy Ann Harrington, 38, was arrested on a DUI charge following a crash near her residence in Madeira Beach, a city 10 miles from St. Petersburg. Police allege that Harrington "showed multiple signs of impairment during roadside sobriety tests."
***

Tonight's ONT has been brought to you by Sensitivity.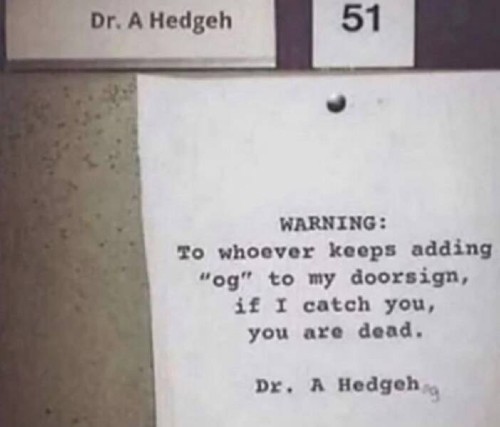 Notice: Posted with permission by somebody in the Ace Media Empire and AceCorp, LLC Headquarters.

posted by Misanthropic Humanitarian at
10:02 PM
|
Access Comments