« EMT 5-01-22
|
Main
|
The Old Gray Whore Strikes Again: Tucker Carlson Is A Racist! »
May 01, 2022
Sunday Morning Book Thread - 05-01-2022 ["Perfessor" Squirrel]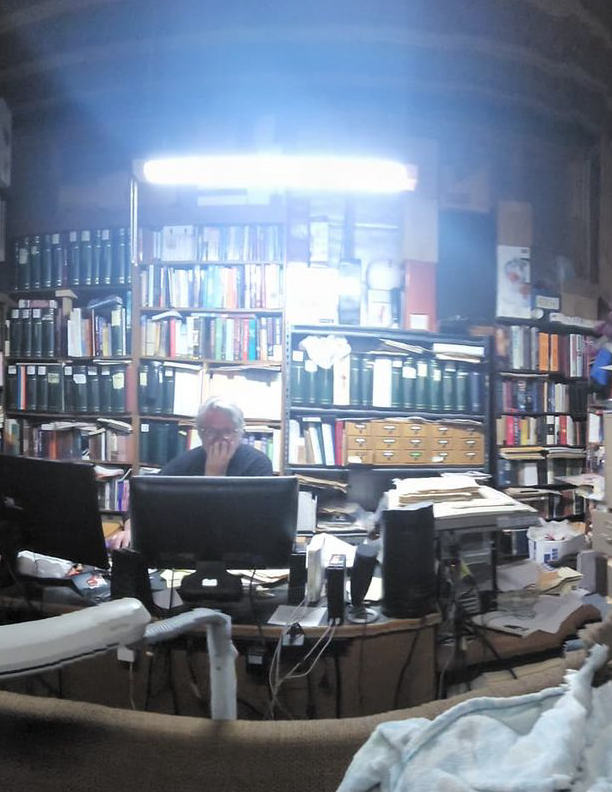 (HT: Peter (my friends call me Pete) Zah)
Good morning, Horde! Welcome to the prestigious, internationally acclaimed, stately, and illustrious Sunday Morning Book Thread! The place where all readers are welcome, regardless of whatever guilty pleasure we feel like reading (this has NOT aged well!). Here is where we can discuss, argue, bicker, quibble, consider, debate, confabulate, converse, and jaw about our latest fancy in reading material, even if it's nothing more than Elon Musk's latest trolling on Twitter. As always, pants are required, unless you are wearing these pants...(minifigs not included)
So relax, find yourself a warm kitty (or warm puppy--I won't judge) to curl up in your lap, sprinkle powdered sugar over those strawberry-topped Belgian waffles, and crack open a new book. What are YOU reading this fine morning?
PIC NOTE
Today's pic is courtesy of Peter (my friends call me Pete) Zah. His daughter was trying out the panoramic view on her new phone. You can see the full picture HERE. Peter has quite the man-cave! I'm a little jealous...Here is some of the backstory on this room:
Just over 20 years ago, my wife and I purchased a Victorian/Edwardian hotel in a small, rural SE Washington state town. (There's a picture of this building HERE [It's worth checking out this website! -- PS]

Following demo of the insides... Do you have any idea of how much lathe is on the walls and ceilings of a 16,000 sq ft, 45-room hotel plus main floor business? Laying the sticks end to end, about 46 miles. or so I estimated when we were done. we reframed the small guest rooms of the 2nd and 3rd floors into residence and public areas including a couple of bed/breakfast suites. After 3+ years of having my library still in boxes and estimating it'd be five years before we would finish my room, my wife remarked that books were probably good insulation and once in shelves were as good as drywall in blocking the view. (grin) That was about 2003. Guess how much has changed since then? Not much. I STILL have bookshelves as drywall and books as insulation. We're still moving along but nowhere as quickly as we did 15 years ago when we were still 29 years old.

I'm not complaining. I've ended up with a roughly 14' wide by 20' long room with lots of books. The beautiful shelving is what I got over the years from garage/surplus sales and inexpensive shelving because it's not going to be needed long (haha). The only problem with it is it's not enough. So I've ended up with books sideways, on the floor, even 3 more shelves in the hall outside. (Yes, thank you, I'd like some cheese with that whine!) Looking at the picture, the middle section is my scanning center (with me in the center) It looks like her image got about 80-85 of the room, so she did quite well with a new device.

WHO DIS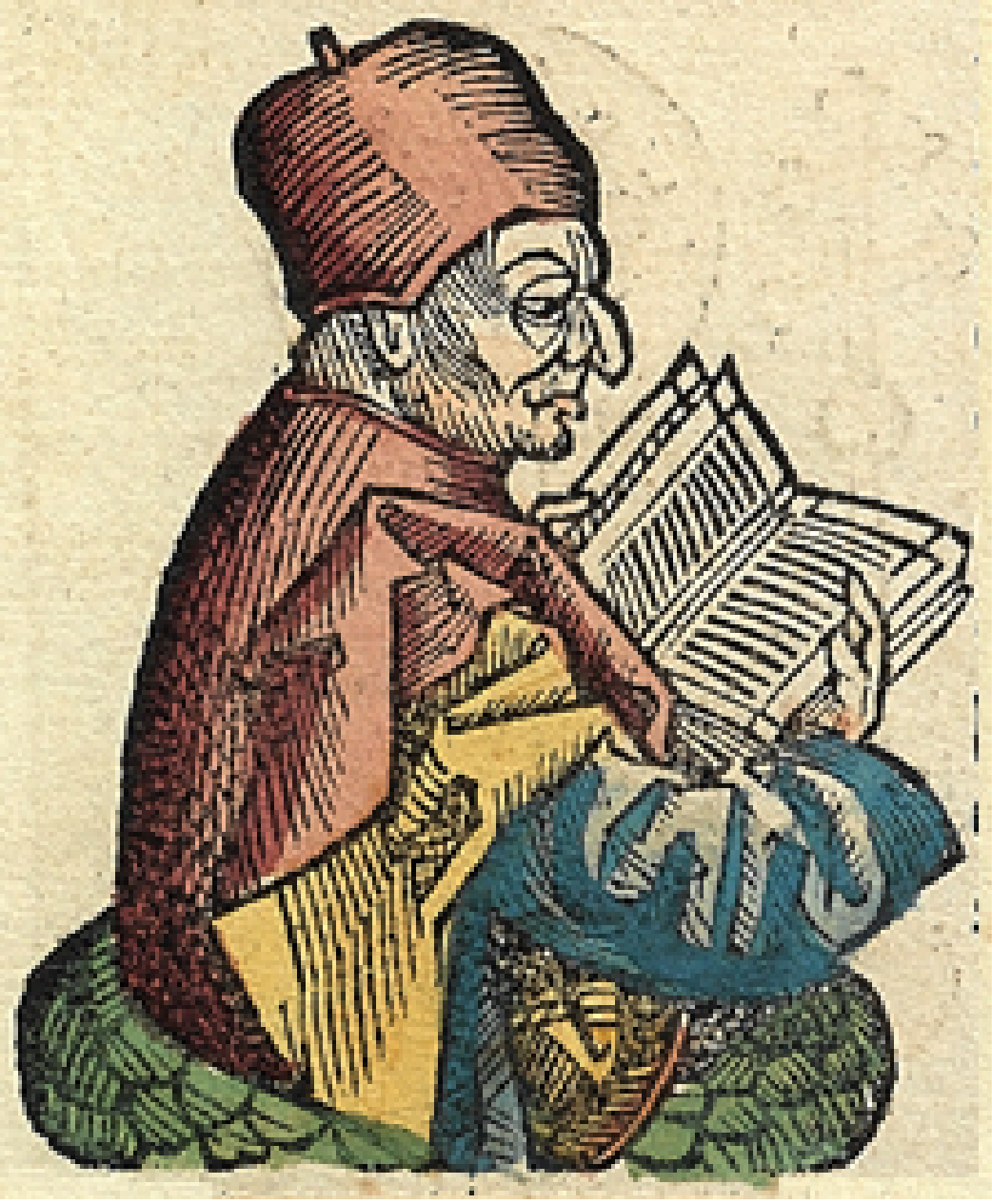 CLUE 1 - Roman historian.
CLUE 2 - Close friend of Pliny the Younger.
CLUE 3 - Wrote biographies of several Roman emperors.
++++++++++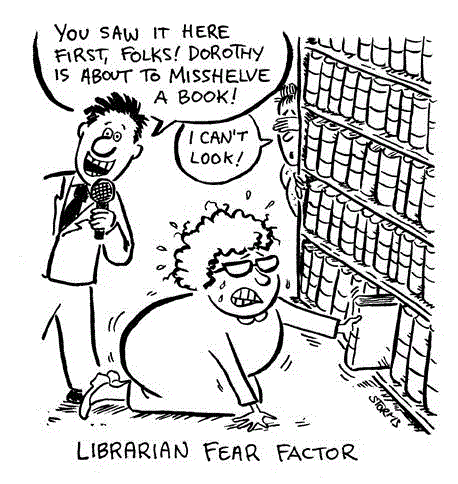 (Full Disclosure: I *hate* it when books are mis-shelved! I'm a bit OCD when it comes to arranging books...)
++++++++++
BOOKS BY MORONS
Longtime Moron reader here, who appreciates your taking over one of my must-read Sunday morning sites!

I have just published Cold Secrets, Book 2 in the Swamp Yankee Mystery series (hey look! It's a series!).

Book 1, Glitter Girl, came out in February and has done quite nicely, thanks. Book 3 due later this summer.

In this new one, Julius Haddock, the former chief of police of the small Rhode Island town of Little Penwick (and not to be confused with his son, Gus Haddock, who is the current chief) is out of jail (put there by a corrupt Rhode Island AG) and planning his revenge.

But first, he takes up an old cold case from the police files, a 30-year-old unsolved murder case involving a young girl abducted and killed on her way to work at a farm stand.

In digging into the case, Julius discovers several other secrets, new and old, that refuse to stay buried.

Swamp Yankee is a small-town cop mystery/thriller genre, centering on those ay-yup Swamp Yankees that inhabit this part of New England.

Thanks in advance for any promo help you can provide!

Regards,

Jim Bartlett
Comment: Jim has written a number of mysteries. Apparently golf courses are quite the hotbeds of murder and intrigue! I used to work at a golf course, but never discovered any dead bodies...Just means they were really well-hidden! His current series is set in the smallest town of the smallest state. I guess that makes the pool of suspects fairly small as well...Nobody saw nuffin'!
++++++++++
MORON RECOMMENDATIONS
I wanted to tell you about an author named Tom Holland. He is NOT the actor who plays Spiderman in the eleventy-billionth reboot of that unfortunate franchise. The first of Holland's books I read was also his most recent, called Dominion. That book is outstanding, and is about Christianity's influence throughout the world over the last 2,000 years. Holland is also the author of Rubicon about Julius Caesar's fated decision to destroy the Roman Republic; Dynasty, about the Rise and Fall of the House of Caesar, The Shadow of the Sword, about the rise of Islam; and The Forge of Christendom, about Christianity at the year 1,000 AD. I have all of these books, and can say that they are very well-researched and written. He is a fine writer.

Holland is an agnostic who loved dinosaurs and ancient civilizations as a lad. He went to Northern Iraq after ISIS was finally deposed during the Trump administration, and he visited a Yazidi village where all the men had been murdered, many by crucifixion. He wrote Dominion as a result of having mulled over how for ISIS, the cross was still an instrument of torture and death, whereas for Westerners, the Cross is a symbol of victory over brutality. That difference made him rethink his childhood fascination with the Greek and Roman Empires, which he now realizes were very brutal places lacking in any real morality. In Dominion Holland writes that Christianity has laid the foundation for nearly all of the ethical and moral ideas we have now, and that even in post-Christian Britain where he is from, Christianity undergirds how people see "rights" and "obligations" even if they are not religious. Holland also has an excellent podcast on Spotify with his historian/author/friend Dominic Sandbrook, called "The Rest is History", in which they weekly talk about subjects that a history nerd such as myself simply must immerse himself in. It is a podcast full of humor, understated English wit and previously unknown facts that I highly recommend. They very frequently interview authors who have new books out on any number of interesting historical subjects.

Anyway, thanks, Perfessor.

Sharkman

+++++
The best option for original books would be Tacitus or Suetonius. Very lively and readable. Suetonius did The Twelve Caesars, which is a series of imperial biographies that are a fun read (be sure to get the Robert Graves translation).

Tacitus' shorter works are Agricola (a biography) and Germania, which is basically a tourist guide to Germany.

I think THE BEST Roman book is The Histories by Tacitus, which is about the Year of the Four Emperors. The pacing and structure is superb, and that's probably why it survived. I'm told that Tacitus' Latin style is also the best evah.

Posted by: Ace-Endorsed Author A.H. Lloyd at April 24, 2022 09:24 AM (llXky)

+++++
I started Quo Vadis last night, sad to say that I never read it before. The translation is smooth and easy to read, and it has plenty of footnotes to let you know about the terminology and actual Romans mentioned.

I am intrigued at how the Romans made use of the 1619 projects and made slavery sound so quotidien.

Posted by: CN The First at April 24, 2022 09:29 AM (ONvIw)

+++++
I would recommend The Twelve Caesars by Suetonius (121 AD), translated by Robert Graves as a good starting point. Also, Gladius by Guy de la Bedoyere. It depends on what you find interesting whether it's the military/government or the daily life of the average citizen.

Posted by: RetsgtRN at April 24, 2022 09:33 AM (NVtgT)

Comment: You may notice a common thread in today's Moron Recommendations. Roman history is quite obviously a passionate subject for many of you. I'm a dabbler, at best, but I do find it interesting. It's hard not to notice the parallels in the collapse of the Roman Empire and our own American nation. Hmmm. It's almost as if the saying, "Those who do not remember history are doomed to repeat it" was a portent or warning for future generations. Rome collapsed over 1,500 years ago, but we still learn from it even today. BTW, for my money, the best Roman historical documentary is the Asterix and Obelix comic book series by Goscinny and Uderzo.
More Moron-recommended reading material can be found HERE!
+-----+-----+-----+-----+
That's about all I have for this week. Thank you for all of your kind words regarding my Sunday Morning Book Thread. This is a very special place. You are very special people (in all the best ways!). The kindness, generosity, and wisdom of the Moron Horde knows no bounds. Let's keep reading!
If you have any suggestions for improvement, reading recommendations, or writing projects that you'd like to see on the Sunday Morning Book Thread, you can send them to perfessor dot squirrel at-sign gmail dot com. Your feedback is always appreciated! You can also take a virtual tour of OUR library at libib.com/u/perfessorsquirrel. Since I added sections for AoSHQ, I now consider it OUR library, rather than my own personal fiefdom...
PREVIOUS SUNDAY MORNING BOOK THREAD - 04-24-22 (hat tip: vmom stabby stabby stabamillion) (NOTE: Do NOT comment on old threads!)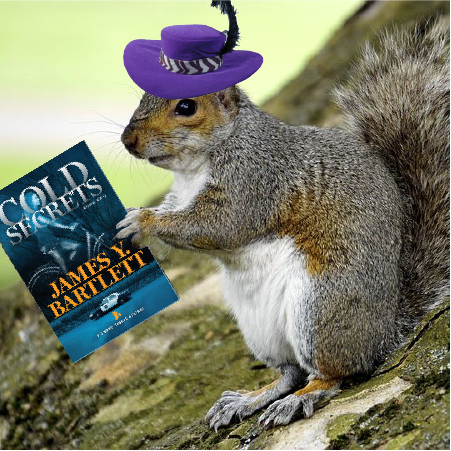 (Huggy Squirrel says, "The town librarian did it!")

posted by Open Blogger at
09:00 AM
|
Access Comments